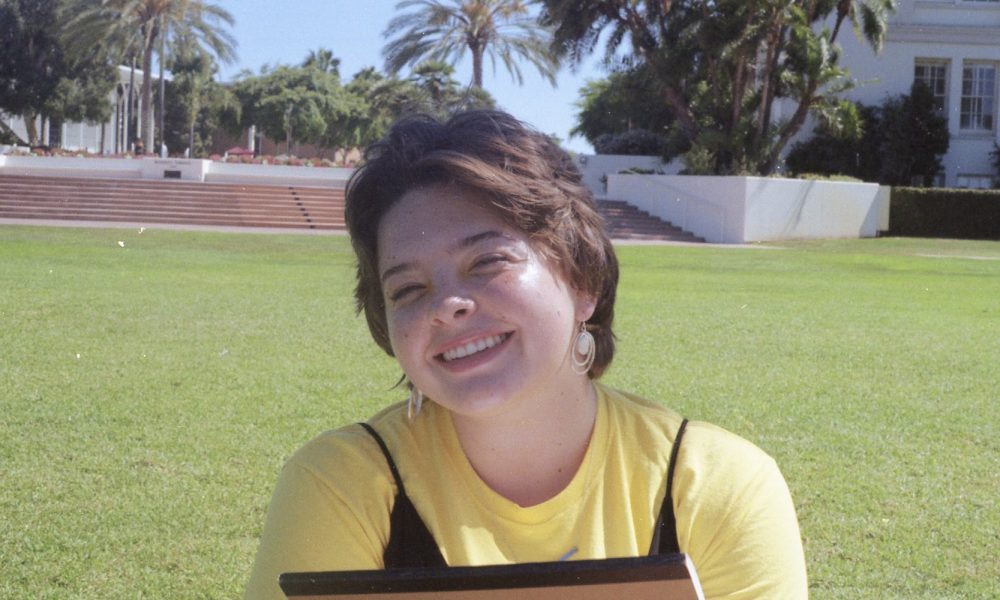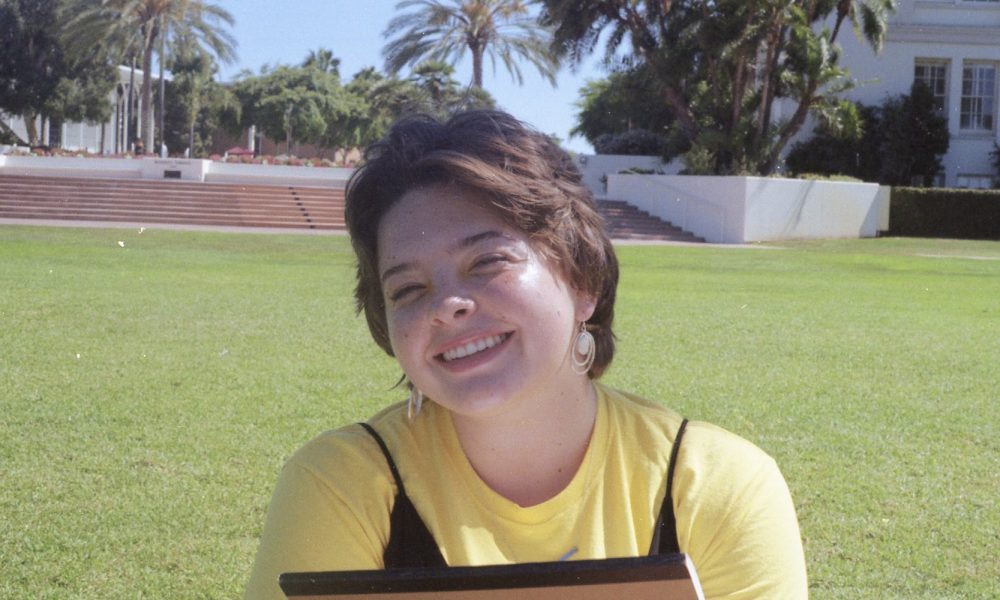 Today we'd like to introduce you to Alyssa Reece.
Every artist has a unique story. Can you briefly walk us through yours?
Honey lemon tea has always been a home remedy for feeling under the weather, especially in my home in Long Beach, CA. I helped my dad to plant a backyard lemon tree at the age of three and it has been abundantly fruitful ever since. The lemons from this tree come in a variety of shapes and sizes, and I would frequently use them to make honey lemon tea, lemonade, lemon desserts, etc. I would host neighborhood lemonade stands as a young entrepreneur, help my family to cook with the lemons, give them away to neighbors/friends, and hold a fundraiser lemonade stand for a family friend with cystic fibrosis each year. When life gave me lemons, I learned that if I didn't use them wisely and quickly, they would rot right off the tree and go to waste.
I have found many parallels in my relationship with this lemon tree and my relationship with my art and identity as an artist. An interest and passion for creating art have always been part of me, but I definitely did not have a completely natural talent from a young age. However, it was this passion in me that was nurtured by supportive family, friends, and amazing teachers over the years that helped me to blossom. I started off drawing feminine characters in a little sketchbook. I would give each one a unique name and ensured that no two looked the same. These characters came in all shapes/sizes, skin colors, and each had an individual style. I would often bring my sketchbook around with me and always remember being affirmed that I was an amazing "artist". Although, when I look back at those illustrations now, they were not very good at all, everything is relative and creative affirmation is so important. This affirmation is what made me believe that I could belong in art classes at my public high school. It was here that I started to learn some techniques and different mediums, but was still pretty amateur. I was again, very lucky to have a supportive art teacher, Ms. P, who helped me to grow as an artist for three years. For my AP art portfolio, I chose to focus on a feminist photography project, featuring young women that I knew with unique skill sets and passions. My concept was all about taking female representation beyond physical appearance and focusing on independence and individualism.
Fast forward a bit, and the next year, I was an undeclared liberal arts student at Loyola Marymount University. Somehow, after being affirmed by so many amazing mentor figures, family, and friends, I did not believe that I could study and have a career in the arts. I went through a tough few months of identity crisis and depression until I met a friend during my second semester who told me about her positive experience as a graphic design major. I asked her some questions about it, and then impulsively applied to switch into graphic design. I never looked back from there. Studying design helped me to form my identity as an artist, gain confidence and experience, and to express myself through art.
I am constantly growing and have been using the artist name Honeyy Lemon Tea for the past year to share my art, participate in over 14 exhibitions/shows, collaborate with other artists, express my identities, and empower others. I have begun to work with several musicians and bands to photograph, brand, design, and create merchandise. I also got a job that I love as the Photo Section Editor at the Los Angeles Loyolan, where I get to be a photojournalist and manage a small team of photojournalists for the publication. I have become more comfortable with expressing myself in many mediums and calling myself a multimedia artist. I am in a place where I am very excited and open-minded about my future in art and have such a passion for creating work that is meaningful and empowering to others.
Please tell us about your art.
I am a graphic designer and multimedia artist. I use both of these terms because studying graphic design has given me technical skills and abilities, but I do not only subscribe to one or a few mediums. As a multimedia artist, I love to draw by hand, collage, paint, build furniture, create digital art, screenprint, and do photography.
One of my recent and favorite projects has been building tables using upcycled windows. I completed my first table almost a year ago and am now accepting commissions to build more. I used resin to suspend dried flower petals from floral arrangements given to me by my partner, Evan, on the surface of the table. Every time I look at the glass surface, I can see these flowers that have a special meaning to me. In the commissioned orders I am accepting, I have given customers the opportunity to give me any items personal to them, such as love letters, photographs, jewelry, flowers, etc., to be suspended in the table I build for them, so that each piece of furniture I build is customized and meaningful to the person.
Another ongoing project I have been enjoying is screen printing and embroidering Honeyy Lemon Tea apparel to sell at shows and on social media. I have created a brand/logo and several designs that I have put on hats, t-shirts, and thrifted clothing. The majority of these pieces are unique, secondhand clothing, to give customers something that is one-of-a-kind but also is sustainable as it does not contribute to fast fashion.
Honeyy Lemon Tea is made to be anyone/everyone's cup of tea. I hope people see the intentionality in my work, that I strive to create art for all purposes and all types of people. My desire is to make things that are not only eye-catching but also thought-provoking and have a purpose and meaning to people.
What do you think about the conditions for artists today? Has life become easier or harder for artists in recent years? What can cities like ours do to encourage and help art and artists thrive?
In some ways, I think that conditions for artists have improved in recent years because social media/the internet give people the power to put their work out there (which is easier said than done, but at the very least is possible). Additionally, this gives people a platform to gain a following and to connect and collaborate with other artists. I have had the privilege of being a part of some really amazing shows thanks to the power of social media! However, social media also can make being an artist feel very overwhelming, as it is so easy to compare yourself to the work others are doing or how other people are so prepared. At times, it can make me feel so small and like I don't deserve to be a part of shows or that I should just quit. However, when I am able to take a step back, I try to remind myself that everyone is growing at their own pace and that I am exactly where I am supposed to be. It can also be overwhelming and somewhat frustrating to live in a world where people define "supporting local artists" as online exposure, which is lovely, but at the end of the day, a re-post doesn't pay the bills. It can also be a bit scary to be approached online by companies that want to exploit artists for profit, but as long as artists can differentiate those companies from ethical organizations that want to work alongside and empower artists, the internet can be a beautiful place for local artists to gain a following and thrive!
How or where can people see your work? How can people support your work?
People can see my work most consistently on my Instagram @honeyy.lemon.tea for now! I also have a website in the works that will hopefully be up and running sometime in the near future, so people can stay tuned on my Instagram for that to be released. People can support my work through attending shows, purchasing my art through my social media, commissioning me for design/branding/photography, and promoting/sharing my work on their social media! I am so grateful for everyone that has supported me up to this point and love connecting with people in person and on social media, so don't be shy, reach out!
Contact Info:
Email: alyssreece@gmail.com

Image Credit:
Rachael Moreno (personal photo)
Suggest a story: VoyageLA is built on recommendations from the community; it's how we uncover hidden gems, so if you or someone you know deserves recognition please let us know here.