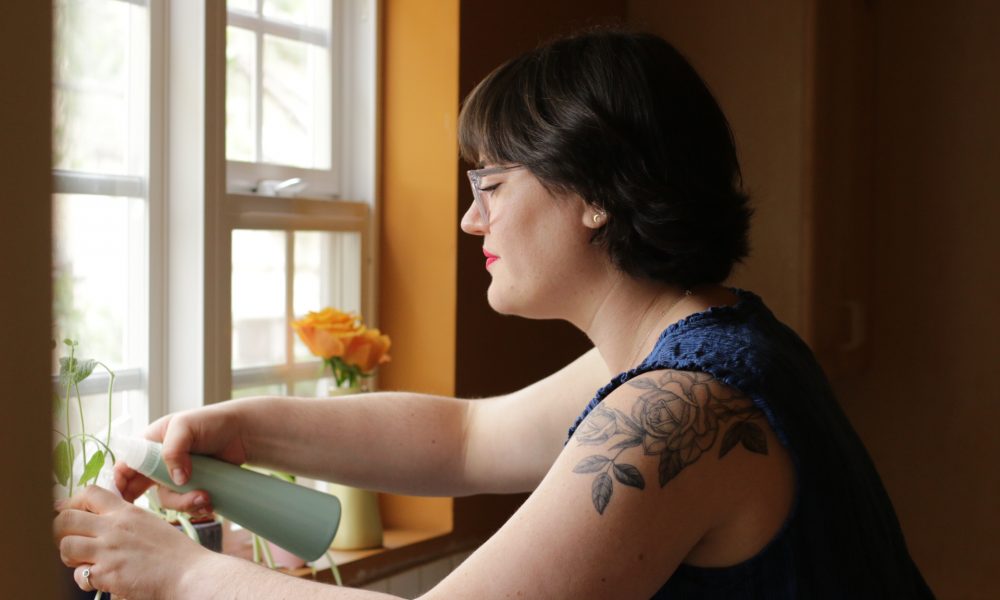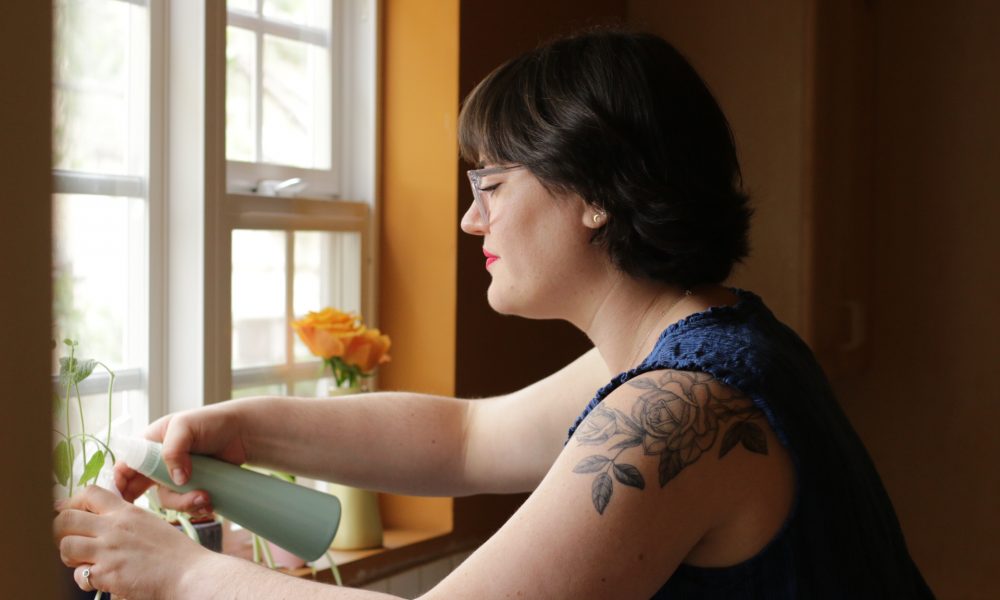 Today we'd like to introduce you to Alyssa Mannis.
So, before we jump into specific questions about the business, why don't you give us some details about you and your story?
At age ten, I knew I wanted to own and operate a store with beautiful treasures. I played with a lot of miniatures as a kid; I'm still thoroughly obsessed with them. I molded miniature food (lots of cakes and hamburgers with sesame buns…) out of polymer clay during playdates, and bought all things miniature I could get my hands -and parents' money- on. As a three-year-old, I sold mini rubber ducks with my Dad at the Rose Bowl Flea Market.
"Two for five!" I would shout while squeezing two rubber ducks in each of my cute little hands #humble. As a ten and eleven-year-old a favorite toy was a cash register my Dad Bruce bought for me and my sister to play with. We loved pressing the buttons, opening and closing the register, swiping credit cards, and ripping a receipt for our "customers." It was pure joy. Wow, I forgot how early on everything started. It's been in my blood for a long time.
Honestly, so much has happened between age ten and now (29). I don't even know how to begin to summarize the journey… except by saying this: Timing and trust are everything. It is always when I intentionally deepen my trust in the process and my self-expression that a door opens. I continue to deepen my trust on a daily basis; it's a very worthwhile practice! I got to where I am today by reconnecting to the core values and elements of play that spoon-fed my creative energy as a kid.
The joy I harbor being around miniature things (and flowers/plants/ceramics… I love flowers, plants, and ceramics!) is unparalleled. Oh! And there are some photos below of dioramas I made in college while studying art… those seem important to share. I'm currently returning to the dioramic form in my artwork, which I'm excited about. Sounds silly, but most of the time it's the simple and little things that provide us with the most meaning.
I am here to share that joy and authenticity with you both through my art and any product or service that come out of my business.
Great, so let's dig a little deeper into the story – has it been an easy path overall and if not, what were the challenges you've had to overcome?
Heck no! Committing to myself and my growth not only as an artist and entrepreneur but also as a human being has been the biggest challenge throughout my journey. Taking a leap to pursue what I believe in my heart of hearts is best for me regardless of how others perceive my choices has been a huge part of that struggle. Growing a successful business is not always something that happens overnight or at the snap of a finger.
For me, growing a business takes dedication, sweat, and questioning the foundation your self-esteem and leadership are built upon. It takes constantly starting over, acknowledging deep-seated doubt, and understanding on an emotional level that you are enough for simply being. It means learning to acknowledge when you're setting yourself up to fail. It means not always having an answer for other people.
It means finding comfort in the confidence of everything working out… that everything is already working out and there's so much to be grateful for. It means constantly re-aligning with my values. It involves being wrong, crying, smiling, breathing. Worth it? Without a doubt. I wouldn't trade in one step on my path for anything.
Taking the jump to pursue my ideas was also a challenge: I came up with the initial Little Bite Gallery idea in 2014. At that point, it existed in my mind as a portable art cart parked at the Culver City train station with a mini gallery atop the cart with rotating artists. My vision also included a drawing station for passersby, a lending book library, crazy good coffee, and a baked fresh daily scone flavor.
As you all know, things can and do evolve in unexpected ways when you're growing a business… I'm just along for the ride! I've spent the last three months reconnecting with my core values as a creative businesswoman. This will have really awesome consequences for Little Bite Gallery. I'm excited to announce we'll be opening an art cart in May 2019! It will be lots of what I originally imagined for Little Bite, as well as some unexpected and exciting new elements, such as tailored services to help people create more joy, meaning, and self-expression in their daily lives. Joy, design, the home, the heart, botany, self-expression, travel, hygge, and appreciating the present moment are all really important values to me that I will be strongly incorporating in the next phase of Little Bite's evolution.
I'm excited to spend the next few months churning out new artifacts and content and redesigning our website where you'll be able to browse our gallery, list of services, and our values represented in visual form. I'll also finally start building our miniature gallery… the idea that started this all. I'm excited to creatively express myself more through my business in 2019 and also looking forward to having a greater offline presence at local markets and fairs.
So much exciting work in the coming months that I'm looking forward to! Ahhh!!! Oh!, and we'll be having our first "Bite-Sized" show next year. Stay tuned for details on that event taking place in May. Despite its deceiving name, this show will create a magnitude of epic waves and joyful moments.
Little Bite Gallery – what should we know? What do you guys do best? What sets you apart from the competition?
You caught me at a phase of huge evolution, so this is an especially fun question for me to answer (not being facetious). My business is Little Bite Gallery! For the past year and a half, we have operated as a pop-up art event company that curates experiences that engage the senses, speak to the mind & soul, and ignite self-expression. We've had two large solo debut shows (UTOPIA and Inch by Inch) and curated a third this past October called "Jamais Vu" for bG Gallery. You can see photos of these shows on our website.
What sets Little Bite Gallery apart from others is my mission to take big ideas and big feelings and create a simple, easily digestible way to process and appreciate them. To create joy and share it with others in small (and thus rather magnified) ways. This is why miniatures are so important for me: they give us an almost immediate perspective on what things are versus what we make them.
We can see people, places, situations in their entirety instead of narrowly focusing our attention. This is something my Mom taught me how to do while growing up: she was a children's book author, and always took complex people and concepts and broke them down into something a child could understand and enjoy alongside their parents. She's such a badass.
I am most proud that I started Little Bite Gallery even though I didn't feel ready to; that I took the leap. It's been my biggest challenge to evolve as a human alongside my evolving business… but it's been the most rewarding, and has led me back to my most authentic identity and truest self-expression. I don't regret a single moment.
What moment in your career do you look back most fondly on?
In addition to scheming up magic for Little Bite, I recently started working at a botanical design studio. Working professionally with plants and flowers has been something I've wanted to do for years. I finally looked up "florist" on Craigslist about two months ago, clicked on the second job listing, and applied right away. I got the job the next week and am so happy to be learning about a new industry with something I have dabbled in for years! It's opening me up to different strengths, weaknesses, and interests that I didn't know about myself. I love that. I'm excited about this moment because it is reinforcing for me that anything is possible if you want it enough. It's also great because while I'm definitely contributing to a creative vision and team at the design studio, it's not entirely my own vision…and that is helping free up creativity in my personal creative pursuits for which I'm very grateful. So great! Also really stoked to be working with some amazing people who also share this passion.
Pricing:
Strategic Planning for Creatives/Creative Businesses: $125/hour, 1-hour minimum. Inquire for details.
Contact Info:

Image Credit:
Ruby Solomita, Alyssa Mannis
Getting in touch: VoyageLA is built on recommendations from the community; it's how we uncover hidden gems, so if you know someone who deserves recognition please let us know here.