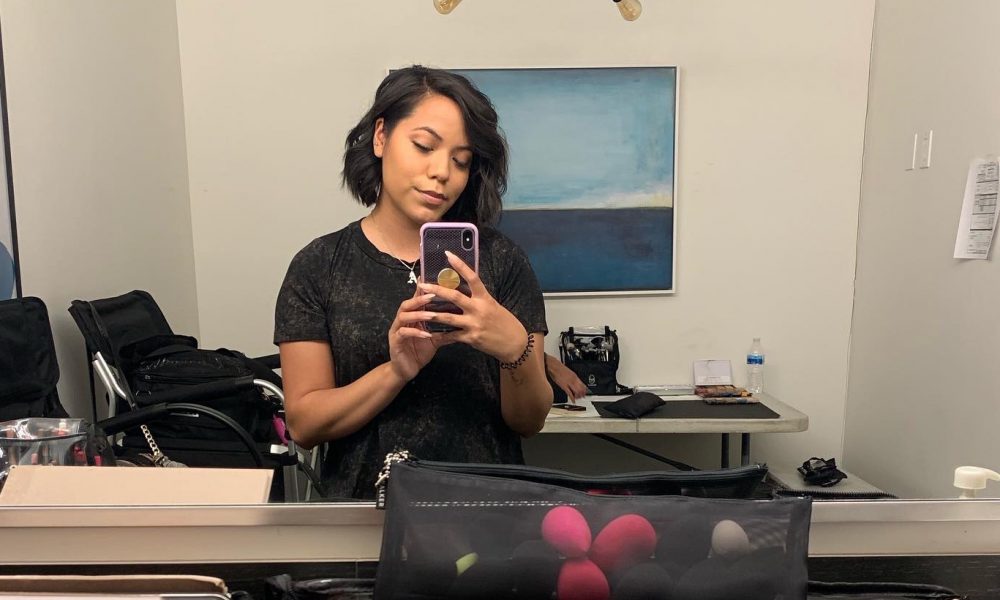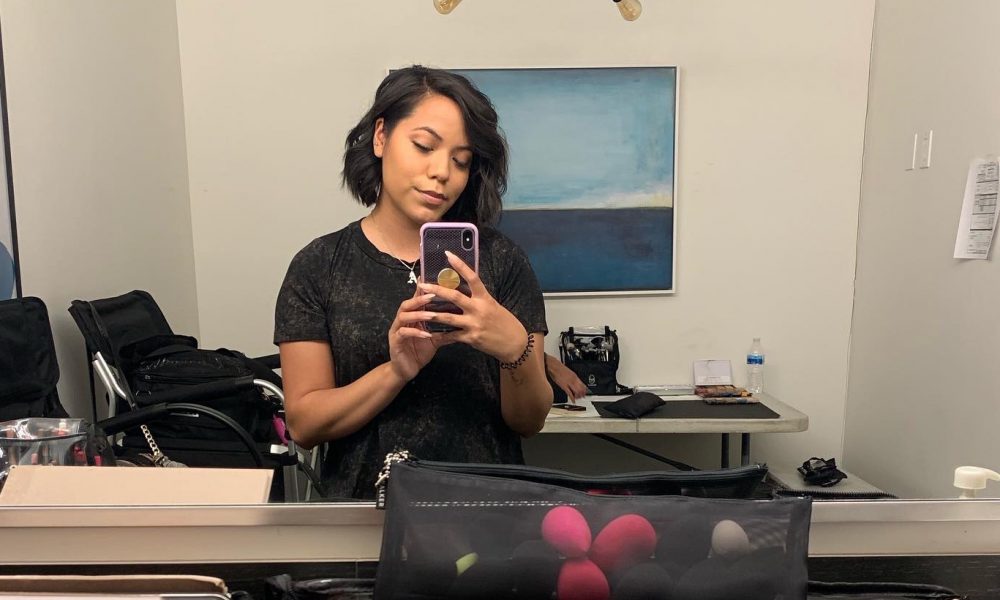 Today we'd like to introduce you to Alyssa Hudson.
Alyssa, please share your story with us. How did you get to where you are today?
I was born and raised in LA. My childhood was very unique. My twin brother and I grew up in foster care until the age of 16 years old. I definitely believe my upbringing had an impact on my creative abilities. I was always into art and loved anything that allowed me to be creative and express myself. The arts were something that allowed stability in my life. I grew up dancing and had a dance scholarship all throughout high school. I also took a photography class in high school and fell in love. I learned how to develop film and went on to be a yearbook photographer in my senior year. I also wrote poetry and loved attending open mics. Even though I was very creative, I never thought of having a creative career. Growing up, I was always wanted to be a nurse or a doctor. I had heard so many stories of foster children taking the wrong path, that I was determined to be successful and get a good education. My senior year, I graduated and was accepted to Syracuse University in New York.
I lived in New York for four years. I studied psychology and double minored in African-American Studies and Women's and Gender Studies. My career goals included getting my Ph.D. in clinical psychology and later opening my own practice. However, when the time came to apply, I felt like I wasn't making the right decision. I knew that this career path would not make me happy and fulfill what I wanted to do with my life. It was also happened to be around Halloween time. My friends and I wanted to dress up and go all out with our costumes. I was so excited because I grew up watching horror films and loved anything horror. The response we got from our makeup and costumes was much more than I was expecting. So many people said things like "have you thought of doing this professionally" or "you should go on FaceOff". It sparked the initial thoughts that maybe I could do this for a living.
In the coming weeks, I looked into different makeup schools and programs. Being from LA already, it was easier for me to move back home and go to school. I ended up narrowing it down and chose to go to EI School of Professional Makeup in Hollywood. I graduated from college in May of that year and moved all my things back to California. I got a job working as a receptionist at a car dealership and started makeup school in August. I went to school twice a week and worked on days that I didn't have school. I tried to immerse myself in the industry and eventually got an internship at an fx studio. I had the opportunity to learn from people working in the shop and immerse myself in the field on days that I wasn't at school. I also worked on student films and assisted other makeup artists on projects to gain more experience and network.
After graduation, I started interning full time and got a job working in at an fx studio on the last season of NBC's Grimm. This was a huge opportunity for me as it allowed me to really understand what goes into creating creatures for a show. I was also working part-time onset and as a barista at Starbucks, It took two and a half years of networking and working part-time, trying to make ends meet to become a full-time freelance makeup artist.
Last January, I decided to take the leap and become a full-time makeup artist. I felt like I was telling the Universe that I didn't want it if I didn't invest all into my craft. I had to fully commit and only do makeup; no more side-hustles to make ends meet. I was absolutely terrified, but I knew it was what I had to do, and it has been the most rewarding experience. I have had such amazing opportunities and gotten the chance to work with incredible and talented individuals. If someone had told me four years ago that I would have achieved what I have, I wouldn't believe them. I wake up every day and get to do what I love. I haven't always had it easy, but I am very appreciative of what I have worked for and the goals that I have accomplished.
Has it been a smooth road?
The road has not been easy, but it is definitely worth it. I remember there were times where I would only get a few hours of sleep a night because I would wake up to work in the shop, go to Starbucks and work a closing shift, then come home and spend a few hours at night reading a script, or emailing a production, etc. But I knew these were the steps that I had to take in order to work in the industry that I chose. I have always been a very optimistic person and always believed in what doesn't kill you makes you stronger. The struggles that I have endured have only made me the woman that I am today and I wouldn't trade it for the world.
We'd love to hear more about your work.
I am a freelance makeup and special effects artist for TV/film. I work on various short/feature films, music videos, live events, and photoshoots. I specialize in makeup for camera and special effects. I think something that sets me aside from others is my versatility. In this industry, you have to know how to do just about everything. I take pride in knowing that I can bring characters to life to help tell a story.
Is our city a good place to do what you do?
I feel like LA is definitely the place for tv/film. Having lived in both New York and Los Angeles, I feel like they each have their own unique characteristics to offer. Being an LA Native, LA always has a special place in my heart; it's my home. I love the culture and how unique everything is. People come here all the time with the hopes of making their dreams come true and I think that's amazing and makes it such a special place.
Contact Info:
Suggest a story: VoyageLA is built on recommendations from the community; it's how we uncover hidden gems, so if you or someone you know deserves recognition please let us know here.