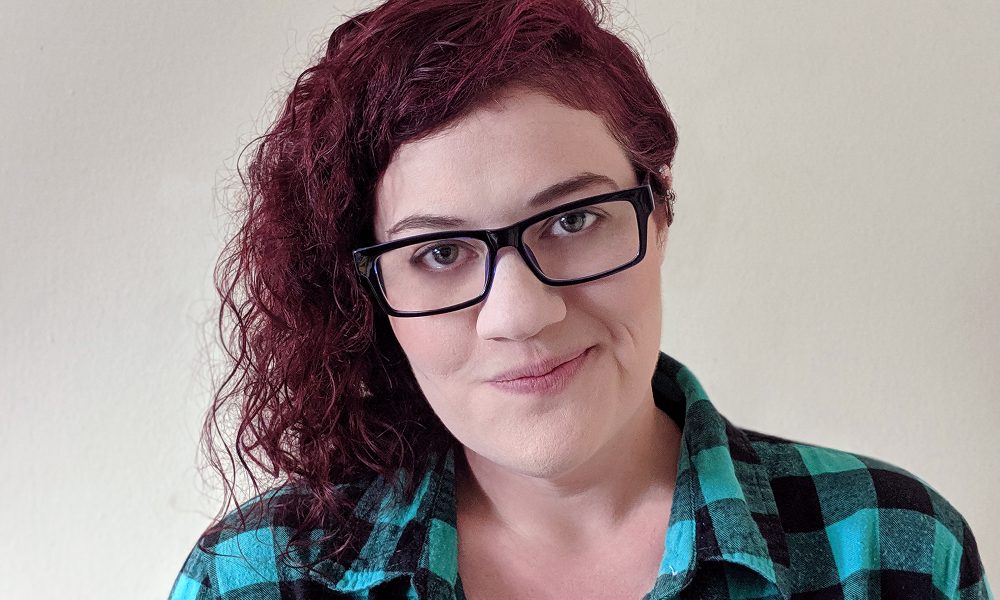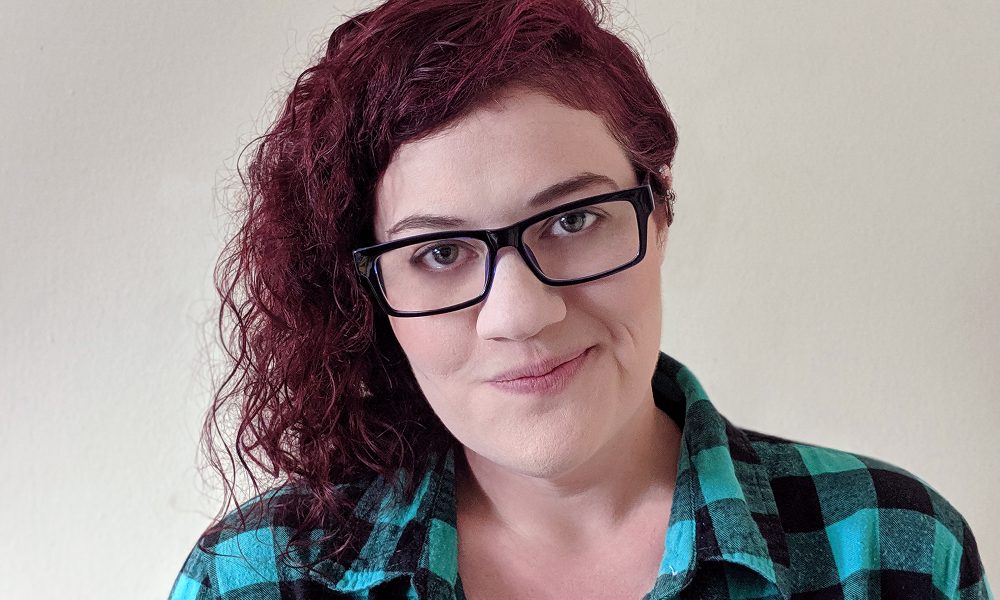 Today we'd like to introduce you to Alyssa Appleton.
Thanks for sharing your story with us Alyssa. So, let's start at the beginning and we can move on from there.
I grew up in a small city in New Hampshire (they call it a city… It's a town). Headstrong from a young age, my poor parents spent endless amounts of time helping me find my "thing", but it was hard, especially when puberty hit. I never quite felt like I fit in – I was a precocious kid with a knack for literature, Shakespeare especially, and a love for more solitary sports like horseback riding.
After spending years being uncoordinated in most athletic endeavors, I stumbled upon theatre and found a new creative life. I had a place to channel my love for language and the tempest of things inside I couldn't otherwise explain? Oh, I, too, could create and inhabit the worlds in my head, words like 'Buffy the Vampire Slayer' and 'Harry Potter'? (Raven claw for life!) I was hooked. Storytelling seeped into my veins and became a very part of my DNA.
Following high school, I attended a small art school in Philadelphia where I obtained a shiny BFA and lots of student loan debt, then moved out to the sunny streets of California to try my hand at one of my ultimate loves: film and television. While I went to formal school for acting, I like to say that Joss Whedon taught me how to write. Of course, he didn't physically teach me how to write but growing up on a steady diet of his television shows and witty characters helped me hone my knack for story and snappy dialogue – and that's still one of my favorite parts of writing – how the characters communicate.
Sci-fi and fantasy are my deepest loves (along with a night in and a good RPG) but I've dipped my toe into comedy, romcoms, and horror, too.
I like to write fantastical stories with familiar characters, especially characters that fall on the LGBTQIA+ spectrum. I tell their stories beyond their sexualities and identities, often not touching upon their coming out story at all, giving them agency, layers, and humanity that surpasses just one simple thing about them. And, of course, if there's a zombie or two (or ninety), then I'm having a hell of a time.
Overall, has it been relatively smooth? If not, what were some of the struggles along the way?
I don't think anyone has a smooth road. I work full-time in film and television production now as an array of things (office PA, production secretary, script coordinator, etc.), but when I first moved to LA, I spent years piece-mealing together part-time gigs to keep the lights on while I acted and wrote.
I didn't come out as bisexual/pansexual until I was 31. My late teens and twenties were both some of the best times of my life and also some of the most tempestuous. I've always been the type to keep a lot of myself to myself and those very close to me, but at 27 I began finding myself doubling over in panic attacks quite often. Acting and writing have always been easy (or easier) for me than personal life things. Imagining worlds beyond this one, technologies and their implications, and dystopian futures occupy much of my mind-space. When I took the time to look beyond that in my physical life, I found myself lacking. Unhappy. Anxious. Then I took a journey into myself, past the stories, past the moats and knights and castles, and into the den of the dragons. Still with me?
I found someone there that had been aching to be heard. I thought I'd done deep dives into myself, gone to all the dark and stormy places, traversed all the swamps and faced some of the demons. But there I was, looking at myself, seeing someone that wanted not only to tell the fantastical stories but also be seen herself. My life changed when I let that person in when I informed my storytelling with that heart, mind, and soul.
And there's plenty of self-doubts to go around, I still struggle with getting my work out there, finding a home for it, finding somewhere to produce it. But I feel on-mission with my work now, and it's changed my perspective of the journey to becoming the film and television creator I want to become.
Please tell us about your art.
I often refer to myself as a caustic marshmallow – that is, a little sharp and acerbic on the outside, but a mushy little melty ball of goo inside. I'm in the process of starting my production company: Caustic Marshmallow Productions, which will focus on fantastical stories with relatable, diverse characters that go beyond just the stereotypes they so often mind themselves in.
I'm producing the first season of a web series called 'Total Party Kill' about a group of role-playing gamers that inadvertently stream the first night of the apocalypse on their gaming Livestream and now must fight to save the world from their living room. The first four episodes are available on YouTube and we're shooting the rest of the season in early 2020. My cast and crew are some of the most talented, creative people I've come across in almost a decade in Los Angeles, and count myself incredibly lucky to have their passion and talent with me on the journey of making this piece.
If you had to go back in time and start over, would you have done anything differently?
Truthfully, I'm not sure I would do anything differently. Certainly, there were times in my most anxious days where I wasn't the person I knew I could be, or I hurt a friend, or I was too nervous to do the thing I knew I should have done. But, as I said, I'm pretty headstrong. One of the first full sentences I ever uttered to my parents was, "I do myself", and I've remained like that since. I'm not sure if I were to go back and tell myself something that I would have listened to. I would have gone my way anyway.
Contact Info:
Image Credit:
Daniel Orona took the BTS photos (the ones of me in the checkered green shirt and the one of me in the leather jacket). The warrior photo and personal headshot photo were taken by me. The TPK group photo was taken by a friend, not a professional photographer.
Suggest a story:VoyageLA is built on recommendations from the community; it's how we uncover hidden gems, so if you or someone you know deserves recognition please let us know here.