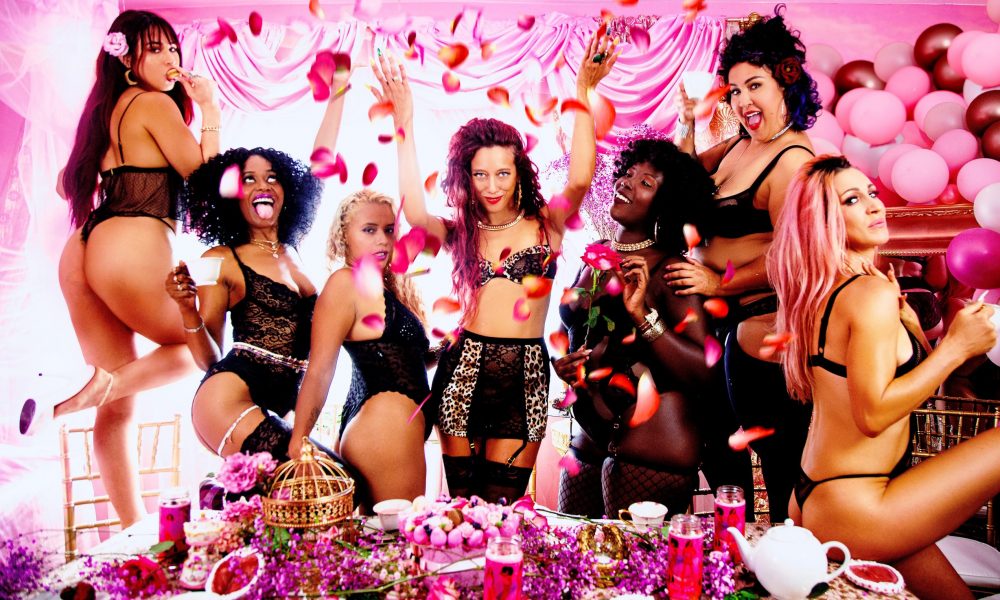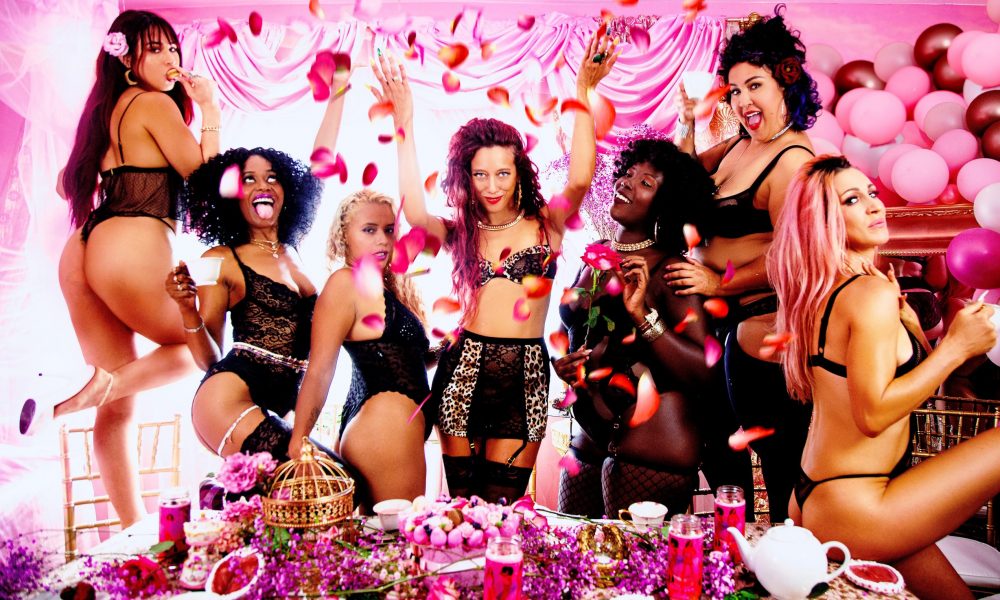 Today we'd like to introduce you to Alyssa Aparicio.
Alyssa, we appreciate you taking the time to share your story with us today. Where does your story begin?
I was born a dancer. Performance was my first love from the age of 2 when my mom put me in ballet in the bustle of the Bronx where I was raised and attended Catholic school for what felt like 100 years- k-12. Just like JLO, who also went to my high school, I was at constant odds with the nuns who continuously told me my skirt was too short and chastised me for skipping classes to go on auditions. I hated academia and yet my sense of duty as a grandchild of hard-working immigrants and my already formed perfectionism kept me getting good grades.
But I knew I was an artist, I wanted stages and from age 14 I fervently began to pursue a career as a model in NYC -thinking that was the closest I would get since I believed myself to be a "bad" dancer. As a model, I had some cool accomplishments like being on Project Runway and being featured in a global campaign for Converse. My work took me to Europe where I lived in Barcelona. Ultimately I got fed up with the consistent lack of compensation I experienced in the varying modeling markets and the disordered eating that was literally keeping me small. During that time, marched into one of my Spain's most famous nightclubs and asked for a gig as a gogo dancer. I got hired and that was that- I had the time of my life and began to see a whole realm of professional dancing I never thought possible.
My journey as a model and also as a performer was one of building confidence and liberating my body from all the messages of shame that had inundated me for all those years as most women have experienced in some form or another and was definitely the case in the catholic tradition. My exploration of empowerment went hand in hand as I began to explore and perform erotic movements including belly dance, samba, Ghetto Stiletto, stripping and burlesque. I began to dissect my relationship with the stage and reclaim parts of my expression that had been cut off by shaming that is related to the erotic, taking up space, and enjoying the attention.
This path was so incredibly liberating for me that I felt deeply called to empower others to reclaim and explore their own erotic embodiment and expression and in 2019 I began to teach Pussy Empowered Dance Classes combining my varied dance styles and passion for empowerment. That began my journey as CEO of Pussy Empowered which has grown into a full-blown movement and thriving community of movers and shakers.
I have continued to put art at the center of my business as well. As a performer and choreographer, I have created dance videos with Pussy Power as the central theme. I have worked with recording artists who want to embody Pussy Power and I have incorporated performance training into my dance classes.
Currently, I lead a series called Pussy Empowered Performance Class which culminates in a performance at my quarterly Pussy Empowered PARTY at the Haus of Ghetto Stiletto in Alhambra. The next party is Saturday, June 11th.
The experience of creating empowered art in the community is SO powerful, bonding, inspiring and electric.
Alright, so let's dig a little deeper into the story – has it been an easy path overall and if not, what were the challenges you've had to overcome?
As a woman championing sexual liberation and expression, there have certainly been obstacles. I am constantly coming up against censorship, shadow banning, closed-mindedness, misogyny, and stigma. I have been on a path of excavating internalized shame and objectification which has led me to this place of personal liberation that I now embody and empower others to access -rooted in my firsthand experience of this while also acknowledging that every individual's path is different and certainly impacted by their race, class, ethnicity, gender identity, sexual orientation, etc.
With stripping as a part of my journey that I am proud of and vocal about, I have also experienced firsthand how much the realm of empowerment and embodiment isolates and ostracizes sex workers. I have made it a priority to speak to this stigma and seek to actively decolonize my relationship with my body and approach to holding an inclusive space for others to do so as well. Dismantling whorephobia and slut shaming of course comes with its pushbacks but they have never deterred me from pursuing this path and I am speaking my truth more and more by the day while encouraging others to do the same.
The other challenges are those that come along with being an entrepreneur in any realm. All of the doubt, fear, and imposter syndrome that one must overcome in order to just put one foot in front of the other.
I always say that Pussy Power is a practice because it requires us to show up every day and filter through the nonsense, actively coming back to ourselves and tuning into our authentic power.
As you know, we're big fans of Pussy Empowered. For our readers who might not be as familiar what can you tell them about the brand?
As a performer and choreographer, I explore themes of empowerment with my fusion style of Pussy Empowered Dance. As a soloist and with the performers I perform with regularly, I create art that explores themes ranging from boss bitch energy to Eve biting the apple and loving it, to exploring the juxtaposition of pointe and stripping and the exploration of what our society considers high brow vs. low brow art and the fact that this is rooted in classism and racism.
As the CEO and Founder of Pussy Empowered, we explore these themes as well. My approach is an intersectional, wholistic approach to empowerment integrating mind, body, spirit & emotion. The spaces I hold are sex-positive, gender-inclusive, & sex worker inclusive. In my in-person and virtual classes, our journey goes from inner truth —> embodiment —> expression.
I believe that healing our relationship with ourselves and particularly our sexuality, doesn't have to be all shadow work and we don't have to do it alone. Thus the spaces I create are fun, sexy, inspiring, invigoration, and blissful. Of course, we have the hard conversations as well and as trauma-informed practitioners, we do not bypass that which needs to heal. However, the path is lined with hip-shaking, hot pink, and the most supportive community I've ever been a part of.
I am so proud of creating a space where erotic embodiment and expression is celebrated. It is not often in this world that we feel safe as women and as people with pussies to explore our sexuality freely. And the feeling that exists in each Pussy Empowered Dance Class, Virtual Membership and quarterly Pussy Empowered PARTY is a feeling of safety. authenticity, liberation, and joy that is tangible. I'm so proud of the community that is forming around this shared passion for embodied and expressed Pussy Power and to be surrounded by so many people of all genders who are devoted to getting freer and freer on the daily.
On my podcast, Pussy Empowered Podcast, I get to have thought-provoking conversations about everything from periods to pole dancing and it has been such a privilege to get to create spaces where these important conversations about Pussy and about destigmatizing and decolonizing sexuality are occurring in real-time.
I am so grateful and humbled by the experience of bringing this experience I've always dreamed of to reality and I know it's just the beginning!
Ohh the horizon is sexy! I can't wait to take Pussy Empowered PARTY on the road! We will definitely be bringing the experience to other cities and abroad. I will also be holding a Pussy Empowered Retreat in Puerto Rico in early 2023 where there will be classes mixed with wild dancing on the beach and culminating in the creation of a dance video. And for sure, there's a Pussy Empowered Festival on the horizon!
What sort of changes are you expecting over the next 5-10 years?
I see the embodiment and empowerment realms being led by more BIPOC individuals, more LGBQTIA+ individuals, more sex workers. Where new narratives are forming voluptuously in place of ancient patriarchal bs and liberation becomes an everyday state of being.
Contact Info: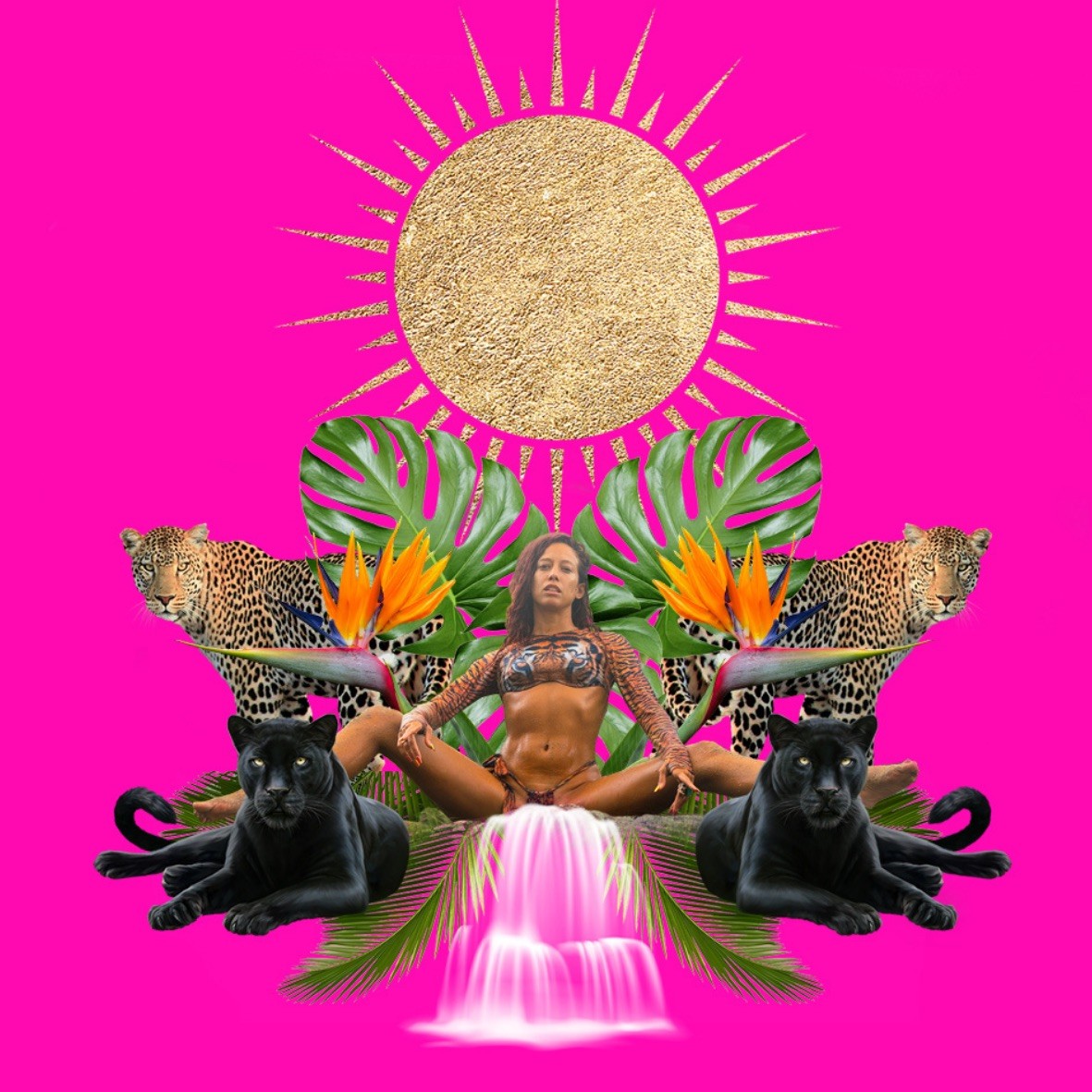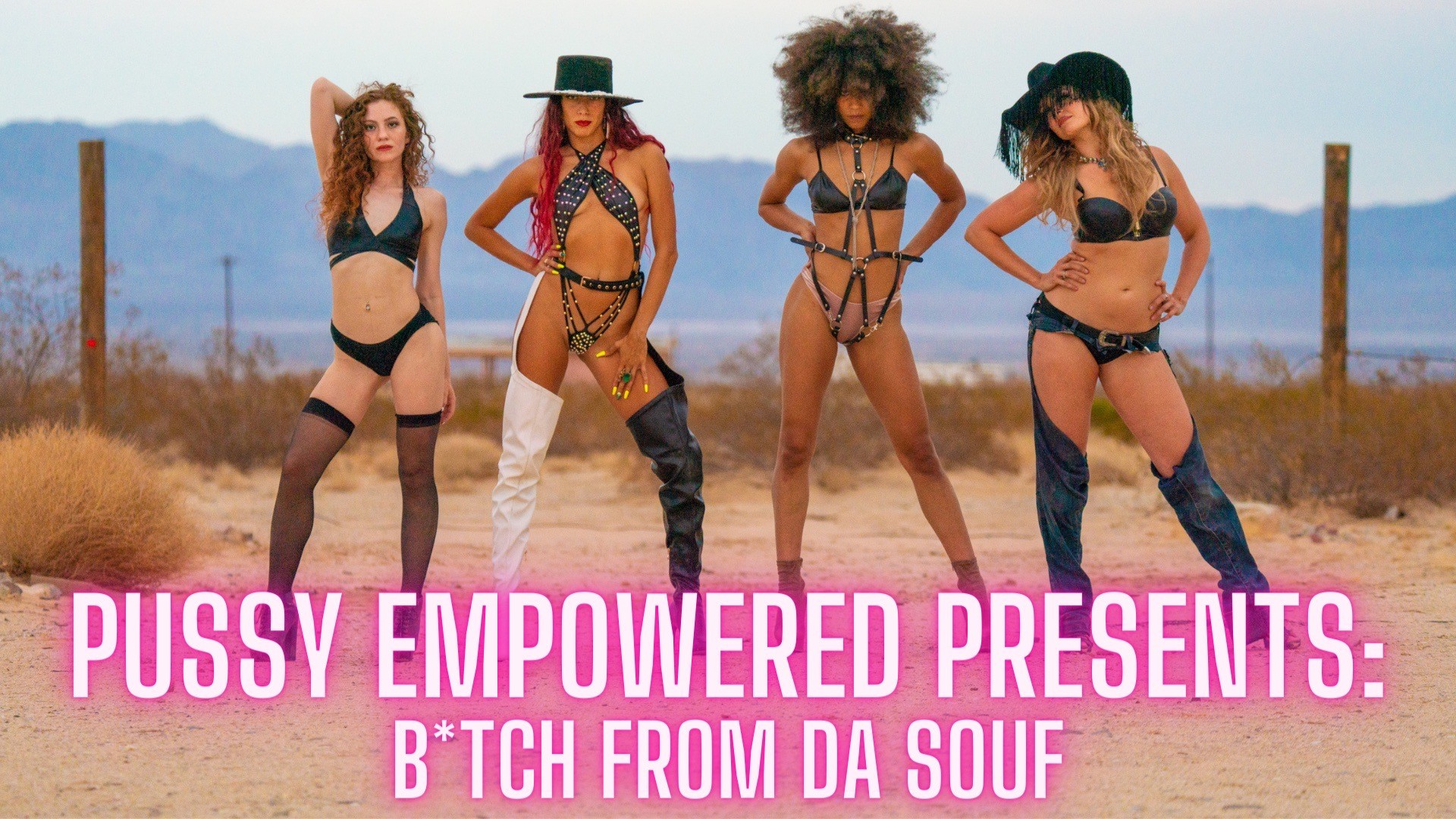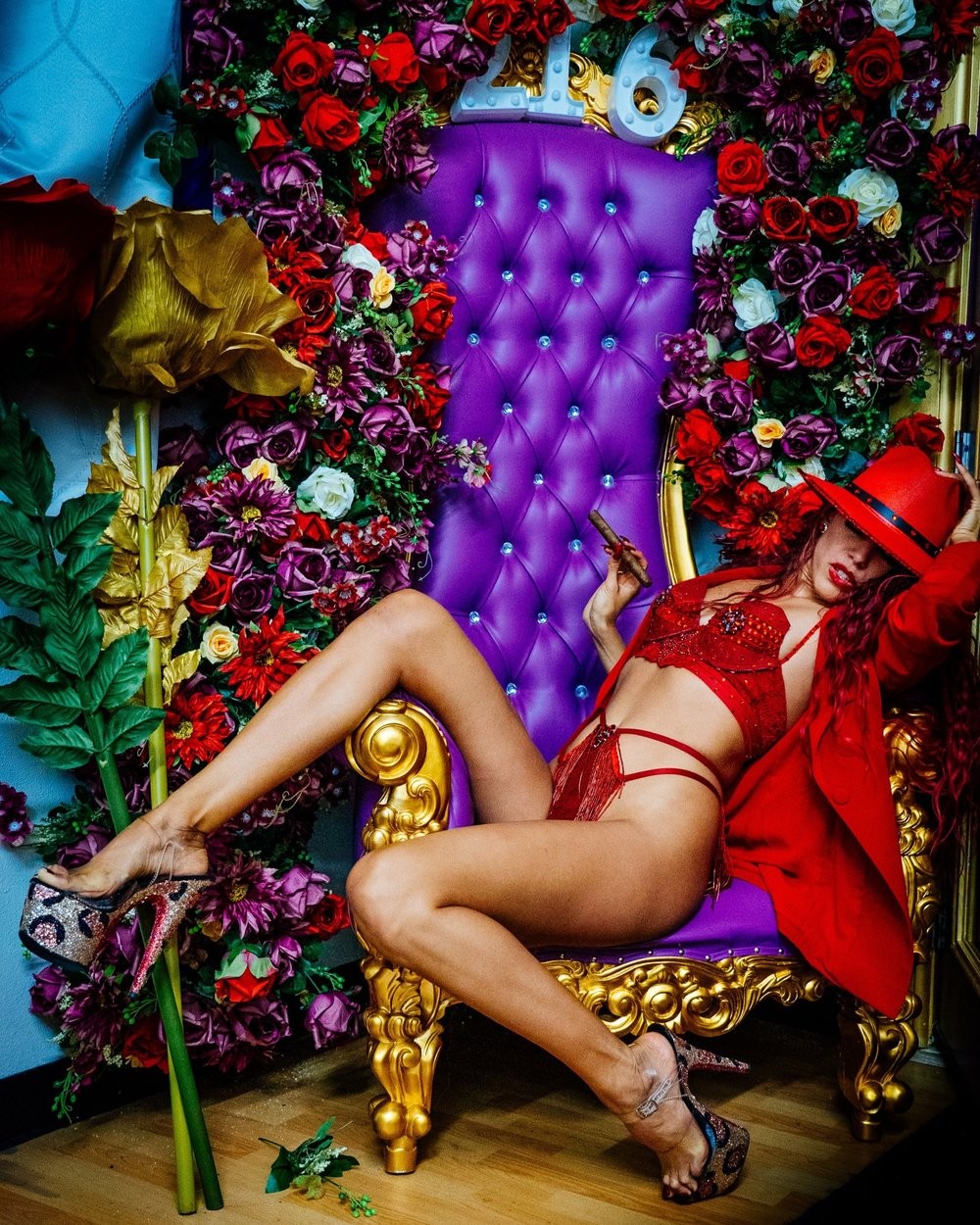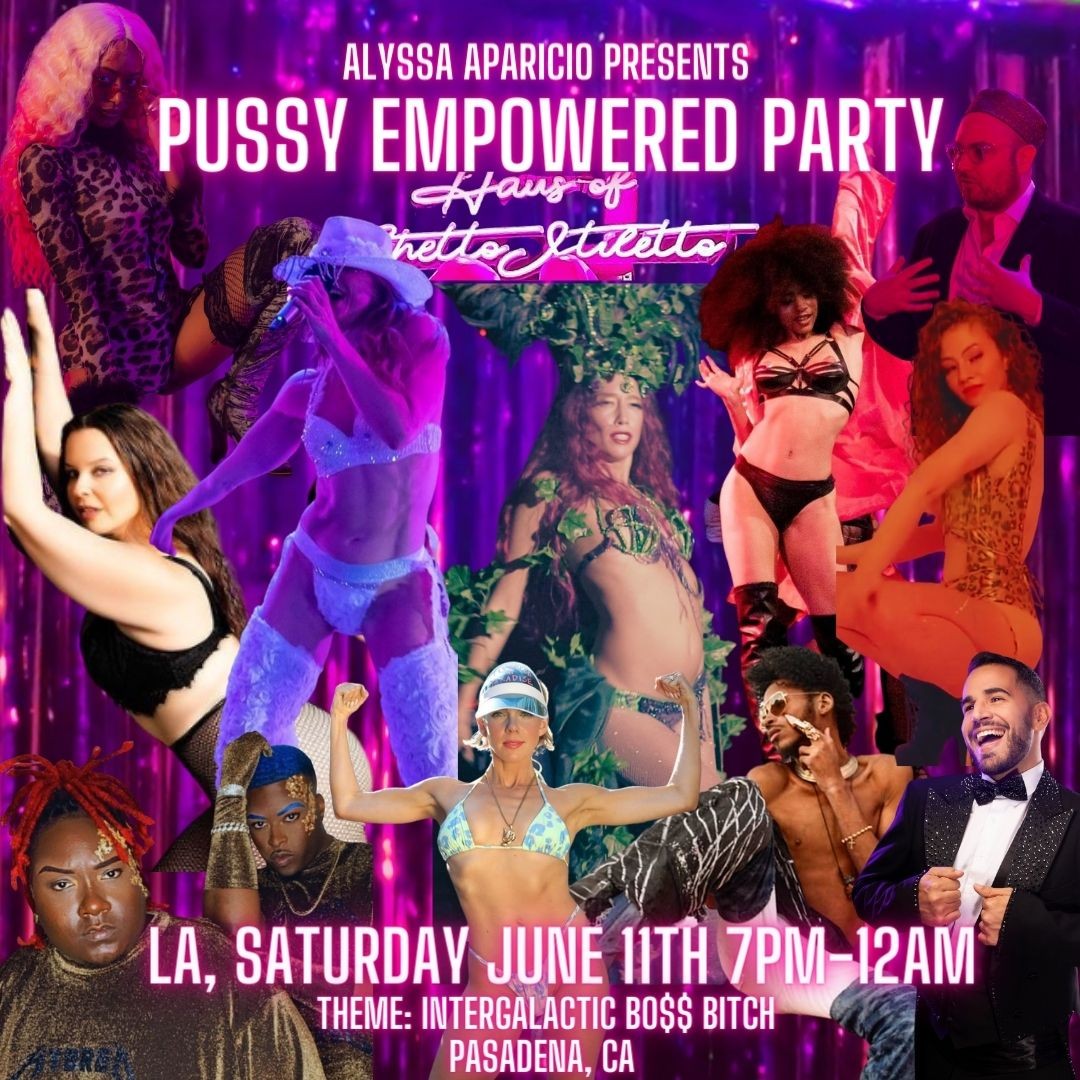 Image Credits
Apollo Sa'Deek Bambi Bryan Leigh Smith Peaches DJ Moonflower Sensual Alchemy Haus of Ghetto Stiletto Heidy Her Nicol Passion Jonnae Thompson Blue Lightning Erik "Talltree" Butts
Suggest a Story:
 VoyageLA is built on recommendations from the community; it's how we uncover hidden gems, so if you or someone you know deserves recognition please let us know 
here.