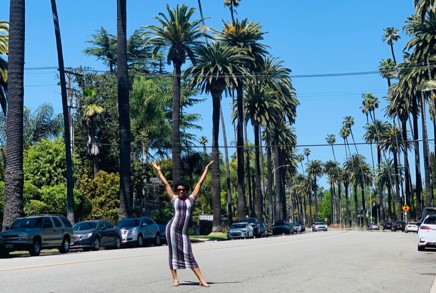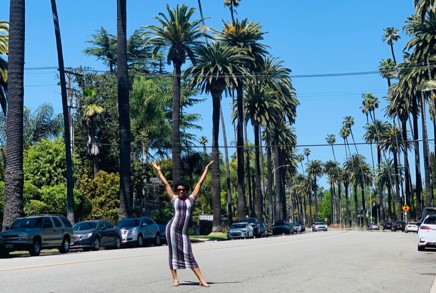 Today we'd like to introduce you to Alysha Thomas.
Can you briefly walk us through your story – how you started and how you got to where you are today. You can include as little or as much detail as you'd like.
Both of my parents are compassionate, helpful, giving people, and those are characteristics that I'm grateful to have inherited. What I didn't know growing up was that there was a whole career field dedicated to doing exactly that—being there for people when they need it most. My family experienced challenges when I was a child, which ultimately led to my parents divorce. For me, this brought on some negative emotional responses and unhealthy coping methods. Although we were able to overcome and maintain respect and love for one another, a piece of me always wondered how our lives might have been different if we went to therapy (which I didn't know existed at the time). 
In my culture, the Black culture, there is a lot of shame associated with speaking to 'outsiders' about our personal problems. We're told to speak with spiritual leaders, other family members, and friends in times of crisis. While I do not disagree with this method, I personally see the larger benefit of a neutral, unbiased party. Someone who doesn't have preconceived knowledge about you or your family and instead asks questions to help deepen your understanding; guides you to explore all your feelings, and come to a conclusion or solution you feel most comfortable with. From my curiosity, I chose to use my family experience to catapult my career of helping others, providing space for vulnerability and healing, in a way that I would have appreciated as a child.
Has it been a smooth road? If not, what were some of the struggles along the way?
It has not been a smooth road but that is what made it all the more worthwhile. When I was completing my bachelor's degree, at Morgan State University, I knew I wanted to pursue graduate education, but at the time I had no idea my specific profession even existed. I began applying to PhD programs in Counseling and Clinical Psychology because I knew I wanted to help people. I applied for 2 years, to more than 15 schools, and was denied from every single one, despite graduating magna cum laude. I haphazardly began an application to a Master's program in MFT and was strongly encouraged to complete it to be invited for an interview. I agreed, completed the application, interviewed, and was accepted. Thus began my Marriage & Family Therapy journey.
Next came the expected challenges, like trying to fulfill graduation requirements, collecting all of my face-to-face client contact hours (I needed 500 hours for both MFT degrees!) And then there were the unexpected challenges, like when I drove from Mississippi to California to pursue my Doctorate degree, towing a trailer with everything I own. A drunk driver hit me (on my birthday) and nearly all of my furniture was destroyed. Thankfully there were no physical injuries. 
VARP – what should we know? What do you guys do best? What sets you apart from the competition?
I am the Lead Therapist at VARP—Veterans Alcohol (and drug) Rehabilitation Program, and this year we are celebrating 40 years of service to our community. At work I facilitate a Co-Occurring Disorders group, a Trauma group, and a Recreational Therapy group. I provide on-site crisis assessment and intervention; trainings to the staff to increase knowledge, compassion, and cultural sensitivity for working with the mental health population, and diverse populations over all. I also oversee the clinical department to ensure the completion of diagnostic assessments and delegate crisis intervention responses by the team to assist in ensuring safety is maintained for all.
At my job, I would say I'm known for my positive energy, my directness, and my memory. The population I serve is full of survivors, in many different ways, so I want to provide a sense of light and encouragement with my smile each day. I make it a point to know and use everyone's name so they know they are valued and not just seen as a number. I am also very direct, blunt, however you want to phrase it. Residential treatment is a short-term stay, I do my best not to spend time talking about the fluff and instead like to get to the underlying issues to help people begin their healing journey. If I have an opinion or a reflection, or a needed improvement that I've seen, I always find a way to share it respectfully, but honestly.
Something I'm personally proud of about my company are the vast improvements that I have witnessed just in my short time there. Though the company is celebrating 40 years, the clinical department only emerged within the last 5 years. And we are still growing! VARP is gaining more of an understanding of the coexistence of substance abuse and mental health—you cannot treat one without also treating the other—and a need for us to be a facility that can treat both.
What role has luck (good luck or bad luck) played in your life and business?
I don't believe in luck but I do believe in divine intervention. Every single one of those graduate program denial letters was a set up for me to be exactly where I am right now, and I could not be happier. I absolutely love what I do; it is the perfect profession that I was meant to pursue.
Contact Info:
Getting in touch: VoyageLA is built on recommendations from the community; it's how we uncover hidden gems, so if you know someone who deserves recognition please let us know here.