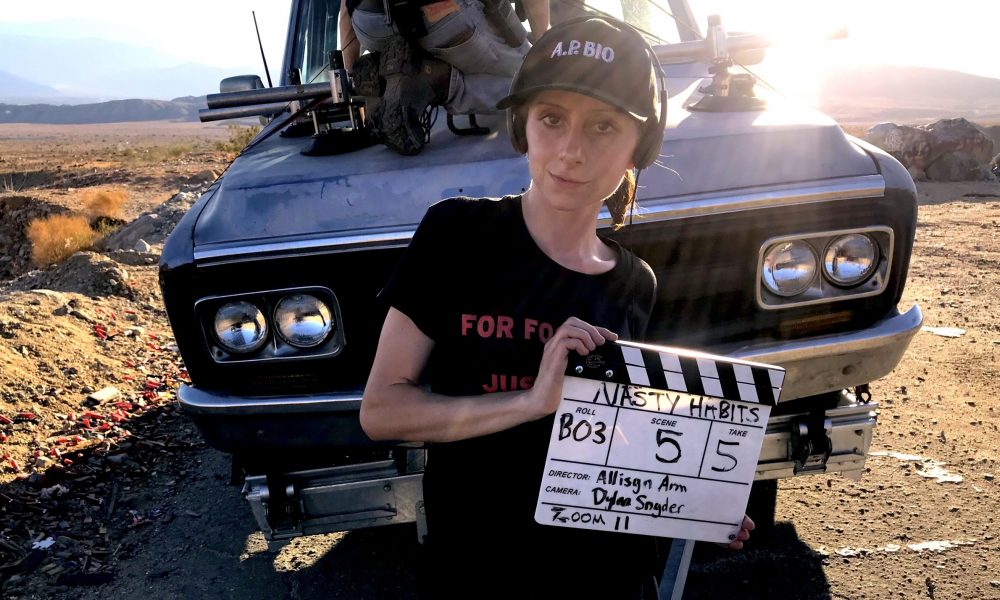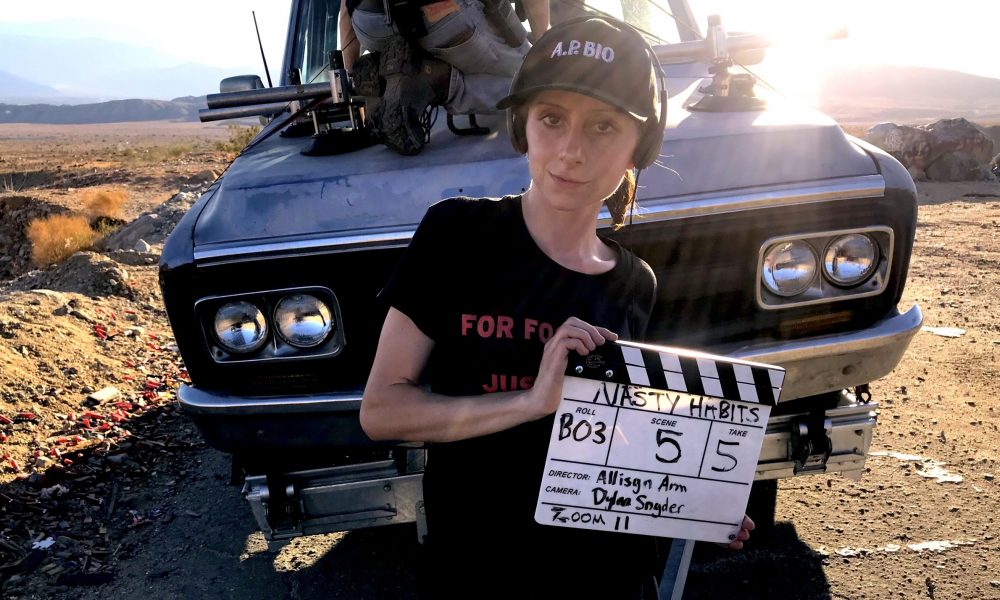 Today we'd like to introduce you to Allisyn Arm.
Allisyn, please share your story with us. How did you get to where you are today?
Born and raised in Los Angeles, California, I got my start in the entertainment industry at age four. My parents would take me to a lot of local theatre productions, and during the performances I would try to interact with the cast, desperately wanting to join them on stage. Instead of discouraging this behavior and telling me to sit still and be quiet, my parents decided to take me to an acting class. At my very first class one of the coaches, Lynne Marks asked if she could represent me as my manager.
I went on to do commercials, film, and television. I grew up on sets and absorbed every experience like a sponge. I became great friends with many crew members and took every opportunity to pick their brains about everything that goes into filmmaking. I enjoyed acting, but was always fascinated by the directors' work, and yearned to one day express my artistic creativity through that channel.
I graduated high school at age fifteen and began taking cinematography classes at community college. In 2016, I teamed up with a longtime friend, Bryan Morrison, and my boyfriend at the time, Dylan Snyder, who is now my husband, and began producing short films under the name Watch The Footage Productions. Our first three shorts were funded by Bryan's father, Bob Morrison, who saw our passion and wanted to give us the opportunity to show what we're capable of. After gaining recognition as a budding production team and doing well at festivals, we were able to crowdfund our next several projects. In 2017, we added our talented friend Joey Luthman to the mix, and the five of us are now gearing up for our first feature film.
Together we have collaborated on six short films, four of which have earned distribution with Mali Elfman's Fun Size Horror, and a pilot we are currently pitching.
Has it been a smooth road?
Every project has its challenges, but I think we encountered the most obstacles while filming our short thriller, "Nasty Habits." We shot the film in three days out in Desert Hot Springs, 2 1/2 hours away from Los Angeles. The heat was brutal, reaching 112º at high noon, which is hotter than the camera's maximum operating temperature. The camera would periodically turn off from overheating, so we had to take breaks to let the camera, and our actors, cool off in the shade.
The road for which we had permits was a popular place for locals to take firearms for target practice, and getting clean audio was a challenge. Someone even started setting off fireworks during one of our most intense shots!
We had to call AAA once after getting a flat tire, and again when our truck got stuck in a ditch. If this wasn't enough, on our last day, we discovered one of our memory cards was corrupt, and we had to reshoot several key scenes before the sun went down.
We were so fortunate to have hand-selected such a hard-working cast and crew, whose resourcefulness and perseverance allowed us to finish strong, despite the many curveballs we faced.
We'd love to hear more about your work.
Every member of our team wears many hats. We all trust each other and love trading crew positions to gain experience in every aspect of the industry. I think it's so important to have a well-rounded knowledge of everything that goes into filmmaking, and it also reaffirms the fact that every crew member matters. Every person is working hard and has an important job to do, and teamwork is absolutely essential. Watch The Footage Productions is a family, and we share the ultimate goal of creating something we can all be proud of.
Is our city a good place to do what you do?
Los Angeles is an incredible place to live, but this also makes it expensive. If you have the financial means to support yourself here, it is definitely an amazing place to network and builds a career in acting and filmmaking.
Moving here with no connections and the hope of getting a job in entertainment that will afford you to stay can be a dangerous mindset. Opportunities and jobs come at weird times, and not everyone gets lucky when they need it.
Growing up in Los Angeles with supportive parents definitely gave me a huge advantage, and I know I couldn't have gotten to where I am without all their help.
Film festivals take place all over the world and are a great way to establish yourself in the filmmaking community. If a move out to Los Angeles is going to put you under financial stress, I highly recommend building a portfolio of work shooting low budget short films in your area and taking them to local festivals. This will help you apply for jobs in Los Angeles if and when you decide the timing is right!
Contact Info:
Suggest a story: VoyageLA is built on recommendations from the community; it's how we uncover hidden gems, so if you or someone you know deserves recognition please let us know here.