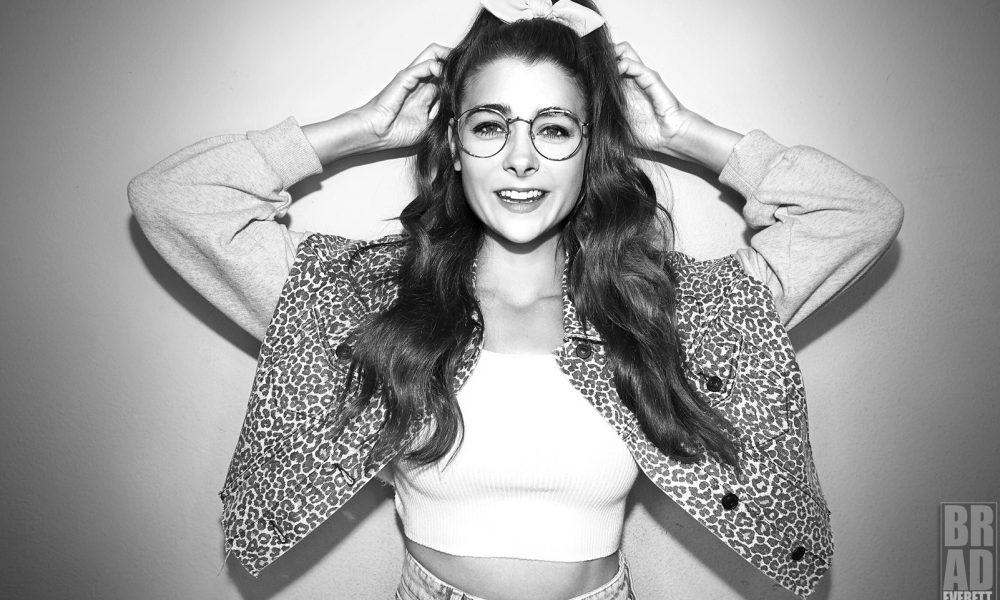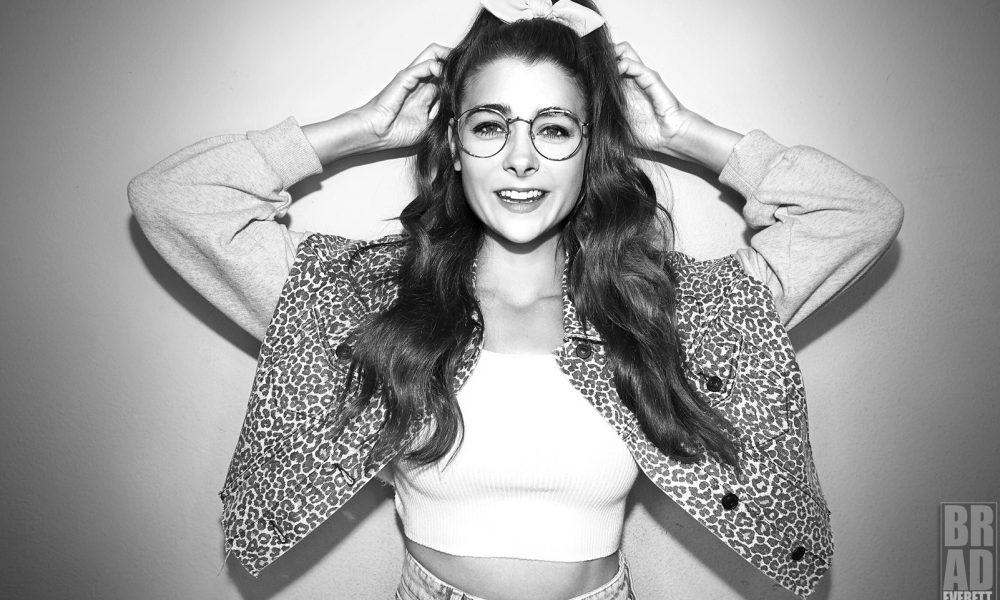 Today we'd like to introduce you to Allison Paige.
Allison, please share your story with us. How did you get to where you are today?
I am an actress (jazz hands). I was born in Pittsburgh, PA and have been performing on stages since I was three years old. I grew up dancing and forcing my brother and cousin to put on shows with me in my parent's basement, but I got my first shot in front of a camera on a real set at the age of 17. I was in love with acting and told my parents I was no longer going to college to study law but was planning to move to Los Angeles once I turned 18. My poor mother about had a heart attack. Sure enough ten days after my 18th birthday, I packed up two suitcases, my dog, and like $200 in my bank account and moved my ass to LA.
Luckily my parents were beyond supportive and helped me out financially for the first few months, but I had to get four jobs to be able to afford rent and acting classes and how damn expensive it is to live in this city. My first few years here were rough. I was in a very abusive relationship and felt like I couldn't leave because he was the only person I knew in the city. I was scared if I told my family they would make me move home and also that my dad might fly out here and actually murder him. It wasn't until I found my community in class, got signed by my first agent Cole Harris, and finally had a wonderful core group of girlfriends that gave me the help and strength to love myself and get out. Cole was really more than an agent, he became family. He took a girl with zero experience and a resume that consisted of mostly dance credits and fought to get casting directors to take a chance on me.
Since then, I have been studying and working my ass off to cultivate strong industry connections and strengthen myself as an artist. I have gotten to work on Networks like The CW, Freeform, HBO, NBC, Lifetime, and Amazon while also getting the chance to play in around 20 indie and feature films. David Rapaport and "The Flash" checked off a huge bucket list role for me in casting me as the first female speedster super villain, Trajectory. Casting director Marnie Saitta really gave me my first big break on "Days of Our Lives" at 18 and then again at 24, my incredible manager Shepard Smith has been by my side on this crazy journey for many, many years, and I have had two acting teachers that truly helped shape me as an artist over the last decade.
Scott Sedita's class is the entire reason I am so comfortable in an audition room and he taught me so much about my "brand" and what it takes to book an audition. Dianna Castle is who I am currently blessed to work with and she has changed my entire outlook on what it means to be an artist. She is helping me transform myself from a people-pleasing, booking obsessed, ball of anxiety "actor" into an imagination driven, empathic heart forward artist. So pretty much I am where I am today because of a lot of hard work, not letting the word "no" take me down, and most importantly the mentors, community, and humans that have helped me expand my artistic capacity and given me opportunities to live my dream. "Purpose is a team sport" my boyfriend always says and my acting journey is absolutely a testament of that.
Has it been a smooth road?
Is there really such a thing a thing as a "smooth road" when accomplishing your dreams LOL? I for sure have hit some bumps along the way. I've been dropped by a top 10 agency, hit creative roadblocks, depression and anxiety has been a struggle since I was a teenager, body image issues, and creepy producers threatening that I would "never work in this town again" if I didn't sleep with them (I didn't BTW and I am still working honey). I've signed contracts with money attached to them that could change mine and my families lives forever and the role has gone to another actress. I have had a span of time when my self-doubt was so loud that I totally got in my own way, and bombed on set. I've heard "no" or "pass" or "the role isn't going any further for her" way more times than "you booked it!" It took me years to learn and admit this, but I have so much gratitude for these bumps along the road. I used to look at all those examples or every time I didn't get a role as a huge rejection, but the truth is that it wasn't. I had to check my ego because it was never personal, the role just wasn't my story to tell. It was in all those moments that I was able to grown and learn something. So although the road has not been a smooth one, it's the bumps that have been the magic that has made me a deeper artist and stronger woman.
We'd love to hear more about your work and what you are currently focused on. What else should we know?
I specialize in acting, but also love to write and hope to someday try my hand at producing and directing. I would also love to grow my passion for animals and humanitarian work. In the acting world, I am most known for my role as Trajectory on "The Flash", Bev Walters a troubled teen I played for over 70 episodes on "Days of Our Lives" and most recently as Sophie Bennett in the movie "Bennett's War". Not being afraid to challenge myself to take on any kind of role is probably what I am most proud of. I truly believe there isn't a life circumstance I cannot accept and take on as my own in my imagination, heart forward life.
I've played a stalker murdering ex-girlfriend, a military wife, a patient in a mental facility, an animal activist, an entitled little rich girl, a drug-dealing teen, and a single mom from Jersey trying to get a lie past her father, just to name a few. All very different women with very different life circumstances. I am proud of myself for being brave enough to tell stories of all women and I think that is what also sets me apart. I am the kind of actress that gets excited by the idea of a role that is nothing like the real-life that I live as Allison everyday. I want woman to watch my performances and feel seen or heard on that screen. I also always want to be someone that others enjoy working with. My parents taught me that I am no better or different than anyone else in this world and I do my part to treat everyone with respect. In this industry, I do believe that behavior will set you apart.
Let's touch on your thoughts about our city – what do you like the most and least?
Besides perfect weather 99% of the time, I would have to say I love the opened mindedness of LA the best. I love how for the most part people are free to be exactly who they are here. Love who they want to love, dress how they want to dress, express themselves in any and all ways they feel. I meet people every day who are truly living their most authentic lives in a city that accepts them with open arms. A lot of my friends have come from towns or states that made them feel like they had to hide who they are, but when they came here they were able to find their tribes and I find that to be incredibly beautiful.
What I like the least about Los Angeles? The cost of living. Rent is ridiculous and homelessness is worse than I have ever seen it. I volunteered downtown recently feeding families in a few local shelters and it was so eyeopening. There were whole families with multiple children and working parents who were kicked out of their homes due to rent increases. Hardworking moms and dads who simply couldn't keep up with the rising costs left on the streets or in shelters from places they had lived for most of their lives. That part makes me really sad.
Contact Info:

Image Credit:
Brad Everett Young
Suggest a story: VoyageLA is built on recommendations from the community; it's how we uncover hidden gems, so if you or someone you know deserves recognition please let us know here.