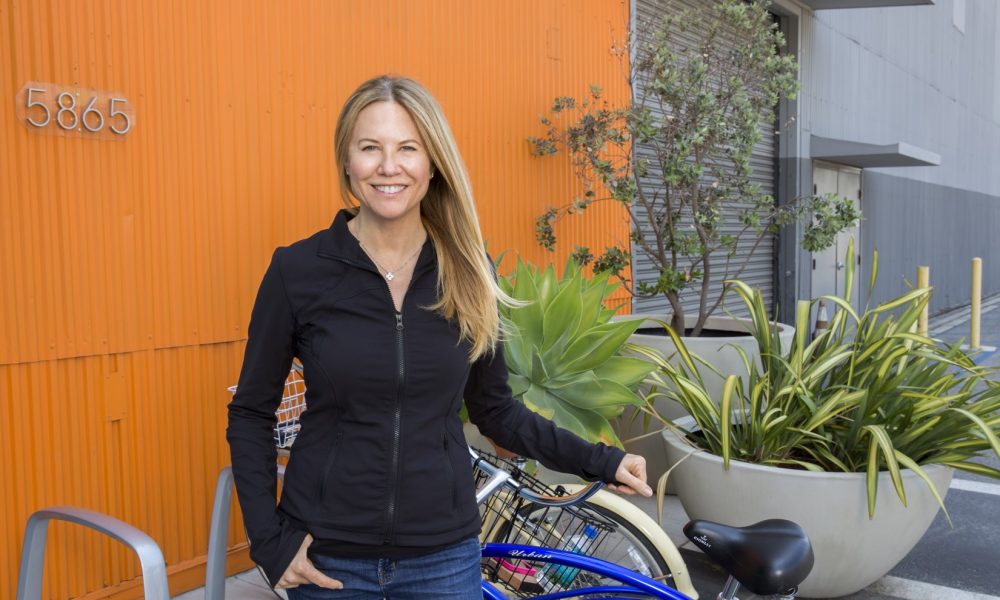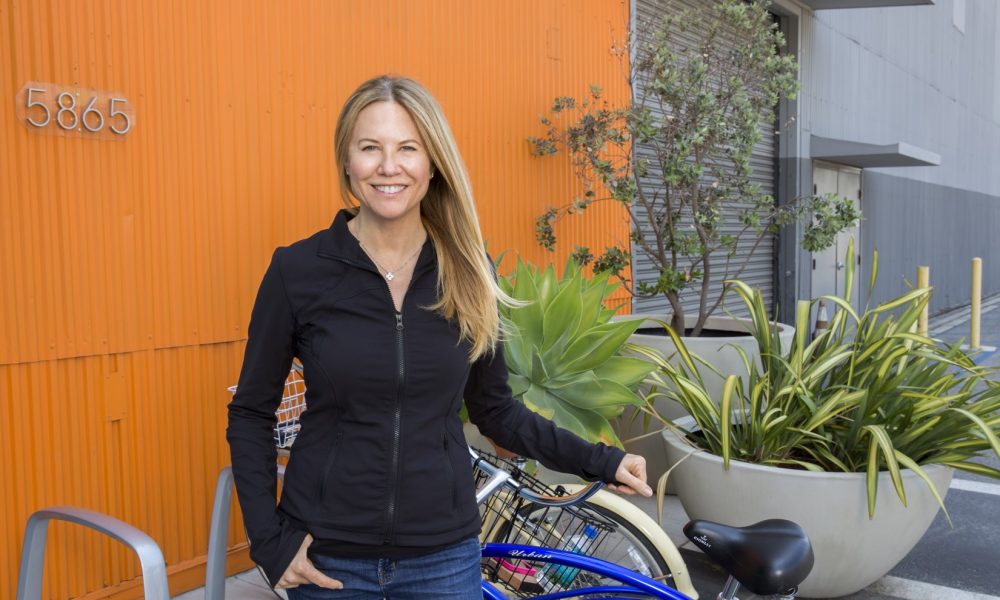 Today we'd like to introduce you to Allegra Clegg.
Allegra- please kick things off for us.  How and where did this story start?
Westside School of Ballet is Los Angeles' oldest and most successful public ballet school. Founded in 1967 by New York City Ballet principal ballerina, Yvonne Mousey and co-founder Rosemary Valarie from the Royal Ballet, the school distinguishes itself as a non-audition school where all are welcome to study ballet and are trained to the highest and most refined pre-professional level. In 1973 Yvonne Mounsey and Rosemary Valaire established Westside Ballet of Santa Monica, a pre-professional ballet company which provides the dancers of Westside School of Ballet performance opportunities vital to their artistic growth. Each year Westside Ballet of Santa Monica presents the full-length holiday ballet – The Nutcracker as well as Spring Showcase Performances highlighting a variety of classical ballet excerpts and works by local choreographers as well as continuing the Balanchine tradition by presenting at least one Balanchine ballet each spring. Westside Ballet of Santa Monica is proud to have the longest running presentation of The Nutcracker ballet, a holiday tradition, in Los Angeles (44 years and counting!)
Since my mom, Yvonne Mounsey, died in 2012 I have taken over the school and company and hired a new Artistic Director, Martine Harley.  Martine is a Westside School of Ballet Alumni and had an illustrious 24-year career as a soloist with Houston Ballet where she became Ballet Mistress for 12 years after retiring from dancing.
Westside has been acknowledged as one of seven top ballet schools in the country, "cultivating top talent" (Pointe Magazine 2011). The school has produced many alumni who have gone on to professional ballet careers all around the world. Andrew Veyette, Principal Dancer with New York City Ballet, Francis Veyette, Principal Dancer with Pennsylvania Ballet, Melissa Barak, dancer and Choreographer for New York City Ballet and founder of Barak Ballet, Anna Leceica, Soloist with American Ballet Theatre, Joy Womack, Principal Dancer with Kremlin Ballet Theatre, Monique Menunier, Principal Dancer with New York City Ballet, Jock Soto, Principal Dancer with New York City Ballet, and Kimberly Okamura, Soloist with San Francisco Ballet to name a few.  The most current alumni are Lucia Connolly, Joffrey Ballet and Giorgia Martelloni-Zabriskie, Dance Theatre of Harlem.
Has it been a smooth road?
It is always a struggle to keep the arts, especially the classical arts alive in Los Angeles. We need to educate our students, their parents and the community at large as to how important supporting the classical arts is, especially to children. At the school, we offer over $90,000.00 in financial aid annually as we want kids to have a place to learn an arts discipline, express joy and learn how dance can transform their lives.
Through our non-profit ballet company, Westside Ballet of Santa Monica, we do a tremendous amount of community outreach. Not only do our students learn the benefits of hard work, dedication to their craft, and teamwork – they share the gift of ballet each and every year through our many outreach performances. Every year we bring over 1500 5th graders from the public schools to the Broad Theatre for a field trip to see The Nutcracker Ballet Suite. They see classical ballet, hear classical music and get to ask questions of the dancers. We also offer free performances to many organizations in the city from Everybody Dance! to P.A.L (Police Athletic League), to Veteran's Families, to name a few… We never know how or when we touch a child but we do know for sure that some child in the audience is going to be inspired by a performance or a piece of music. Without even realizing it, their imagination will grow and we hope that inspires children and our community to participate in the arts.
We'd love to hear a little more about your school.
Not only do we offer the best and most consistent classical ballet training in the city, we pride ourselves in growing quality young adults, who through the dedication that is required of them as dancers become highly functioning members of society. A college recruiter once said to a group of students and parents when asked besides great grades and extracurricular activities what sets applicants apart for you? He answered, "Ballet dancers. They are consistently the most dedicated, focused and poised young adults I have come across."
If a child has the physical facilities that make a dancer – arched feet, long legs, natural skill, grace and artistry, then the training at Westside will prepare them for a professional ballet career. If they don't have all that it takes to be a ballet dancer (it is just like any athlete – you have to have it all) then they will gain a love of dance, be physically fit and take the life lessons of rigorous ballet training and apply it to their everyday life.
Is our city a good place to do what you do?
Los Angeles is a great city for the arts but because of the vast size of our city it sometimes seems difficult to access the arts. Our non-profit company, Westside Ballet of Santa Monica, strives to keep ticket prices affordable so more people in our city can enjoy the performing arts.  I think with the improved public rail lines that will only allow the access to grow.
I also think that there can be healthy competition in any field and in ballet that is true as well. For 50 years our school has remained unique for its consistent high-level training coupled with the most extensive performance opportunities of any school.
We've been successful in adding a Boys-Only program to our curriculum in 2014.  This is geared exclusively for boys to promote the athletic aspect, as well as classical ballet skills needed.
In additional to our Children's program we offer over 50 Adult classes per week from Ballet Basics to Advanced professional classes. Not only are our children's classes accompanied by live piano music, so are a vast majority of our adult classes. You walk into Westside and you hear beautiful classical piano music. It is magical.
Contact Info:

Image Credit:
Photo Credits – Todd Lechtick and Anne Germaine
Yvonne Mounsey , Photo care of New York City Ballet archives