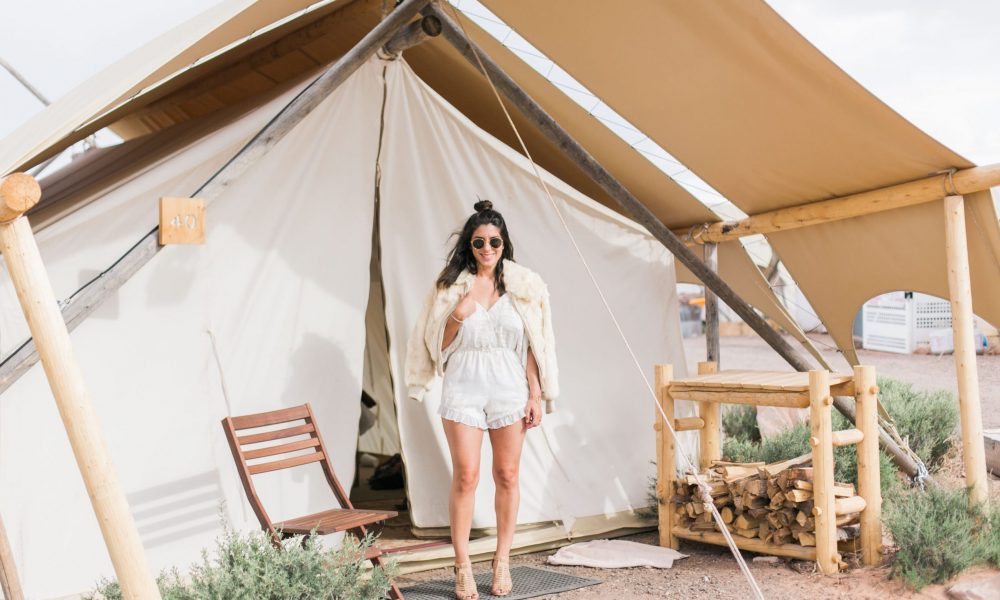 Today we'd like to introduce you to Alissa Garcia.
Alissa Garcia, let's start with your story. We'd love to hear how you got started and how the journey has been so far.
I am originally from Houston, TX (been waiting to bump into Beyoncé my whole life…) and both of my parents were born in Havana, Cuba. I remember that the first photos I ever saw were of my mom's parents by what looked like the tallest palm tree I had ever seen! I remember thinking, "WOW! Is this place real?! Plus, look how in love they are!" I'm sure that's not exactly what I said since I was probably only five years old, but you get the picture (get it?). Then, I turned nine and it was my mom's 40th birthday party. My dad surprised me with my very first Polaroid camera that is still covered in Lisa Frank stickers because 90's rule!!! I went around the house just taking candids of everyone at the party. I use to call my work, "Surprise Photography!" As a 9-year-old, I just felt like I was surprising people with a flash in their faces, haha! That love for capturing candid's is still with me today and is a big part of my work. My work has been described as candid, natural, bright and true to color.
Then I went on to be the photographer for my high school newspaper and yearbook. During that time, I self-taught myself…everything about digital photography. From photoshop to learning how to just work a Canon. After High School, I received my B.F.A. in Acting at Texas State University. During college, I started out doing head shots for my fellow classmates. Then, my sister got engaged and asked me to photograph their portraits. I was like, HUH?! I have never photographed a couple! I am so thankful I have such a supportive family and that my sister trusted me to do their portraits knowing I had never photographed a couple before. I realized head shots isn't what I wanted to keep doing, I wanted to capture a moment in time. I wanted to capture LOVE in its truest form. Whether it is love between a couple or love within a family. GIVE ME ALL THE LOVE!!!
Once I graduated, I saved up all summer and fulfilled my dream to move to Los Angeles that fall. And I will admit, I fell into the beach bum life for the first year I lived in LA. But, how could I not?! I was in paradise, y'all! The water wasn't brown from oil spills, it was actually BLUE…like in the movies! For income, I started waitressing and after a few years, I just couldn't take it anymore. I remember thinking, "what am I doing here?! I'm miserable. I use to be so creative…I use to get paid to take portraits for classmates…I use to act all the time." I started thinking, ok Alissa, what can YOU do to get out of this profession that you never wanted to get stuck in. So, I worked my butt off!!! I reached out to SoCal photographers I admired for any advice they could give me on how they got started, I second shot/assisted photographers for weddings to learn more about the industry, I networked with many planners and did A LOT of styled shoots to build my portfolio. Before I knew it, I was having to call out all the time for work and then suddenly, Joey from Friends voice appeared in my head saying, "YOU NEED THE FEAR!!!"…and I did just that! I knew if I kept my waitressing job as a safety net, that I would never be able to truly run my business. So, I put in my two weeks' notice knowing that I didn't have much booked for the rest of year and that I would be a starving artist for a while.
I am SO happy I did it because here I am, almost 2 years after leaving the restaurant industry, running my own photography business in the city of dreams making more of an income than I did waitressing! Goes to show that if you really want something, you have to work hard to achieve that goal.
Overall, has it been relatively smooth? If not, what were some of the struggles along the way?
Some of the things I struggled with when starting my business was trying to find out what my brand was. I would constantly compare myself to other photographers and that didn't help me one bit. My work was not true to who I was or what I wanted it to be.
Once I stopped comparing myself, I started to see my brand reflect more of my style. Since I am a comedic actress, I just wasn't in love with the serious look of some fine art photography. I admire it, of course, and will pose my subjects every once in a while, like it, but only if it suits them. My brand then became more about candid's, laughter and bringing out pops of color in my work. Once you know what your brand is…the struggles start to disappear and it comes smooth road from there.
Please tell us about Alissa Noelle Photography.
I am a wedding + lifestyle photographer. I specialize in posing my couples/families in the most natural way possible. Whether it's having a couple start off by dancing, which typically leads to some intimate moments such as a kiss, a twirl or just holding each other for a few seconds. Then, we go from there and it just makes them feel comfortable to express their love while a stranger is capturing photos of them. I mean…let's be honest…that's what it is! My heart sings when a client emails me back after receiving their gallery of images saying how I captured who they are as a couple perfectly. That means the world to me and that I did my job! Same goes for family portraits. For example, I'll usually start my sessions off with the kiddos either running around their parents or having the parents pick them up and spin them around, which really gets the fun candid's going. This also helps the kids release some energy so that when it comes time to take a few photos sitting down, they are all about it!
Another part of my work that I believe is what sets me apart from other wedding + lifestyle photographers is that I treat every photo as a moment captured in time. I don't retouch any of my photos by making my subject thinner. "Wait, what?!" That's right. Every photo on my website and Instagram have not been retouched, only edited. This means cropping a photo if necessary and bringing out the colors so that the result is truer to color. I believe that you are who you are, and that to me is what is the most beautiful part of my work. I'll end it with a quote I stumbled upon the other day that said, "No one is you and that is your power!"
If you had to go back in time and start over, would you have done anything differently?
If I had to start over, the only thing I would do differently is JUST GO FOR IT. I was, at first, afraid to bother anyone. I felt that I was probably going to waste these planners/photographers time if I tried to meet up with them. But then a friend of mine told me, "Alissa, what's the worst that could happen? The worst that could happen is they will just say no thanks and that's it. What do you have to lose?!"
Pricing:
Wedding packages start at $3,250. Most popular package is $4,250.
Portrait sessions start at $500
Intimate events such as 1st birthdays/engagement parties start at $650
Contact Info:

Image Credit:
Full wedding shot with bridesmaids in forest green credits:
Wedding Planner/Styling: Cause We Can Events
Venue: La Cańada Thursday Club
Brides dress: Zac Posen
Wedding with bride + groom walking down the isle:
Venue: Dos Pueblos Orchid Ranch
Getting in touch: VoyageLA is built on recommendations from the community; it's how we uncover hidden gems, so if you know someone who deserves recognition please let us know here.