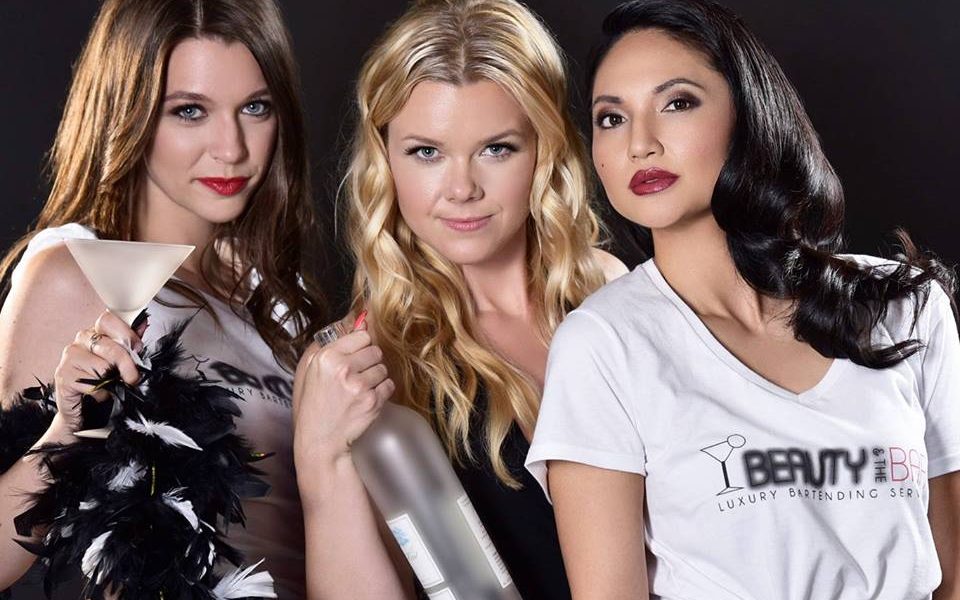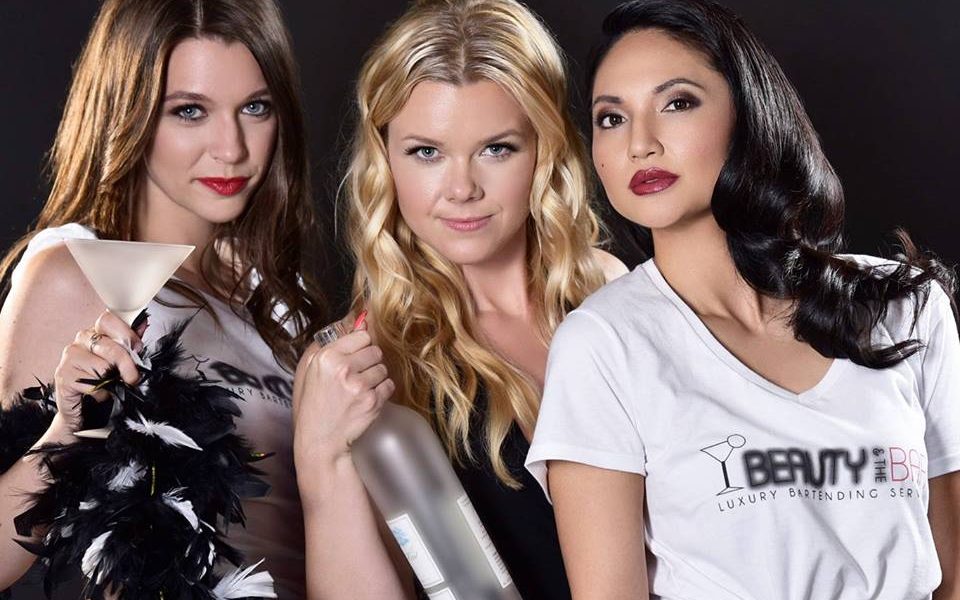 Today we'd like to introduce you to Alison Dahlstrom.
Alison Dahlstrom moved to Los Angeles from the SF Bay Area to pursue a career in acting. She was 18 at the time, like many other struggling actors who first move to LA, she started off waiting tables. She soon discovered that the alcohol industry proved to be more lucrative and offered higher pay and tips. She attended National Bartending School and began working private parties and events as a bartender. She recognized an increasing demand for private party staffing and given her experience working as a contracted bartender, believed that her ability to understand and empathize with other bartenders could lead to enhanced business practices if she were to start her own company.
On October 1, 2014, and at the age of 26, she launched her company: Beauty and the Bar LLC. Shortly thereafter, Alison began working towards her BSM/MBAJ at Pepperdine University in their fully employed program. Alison states that her, "previous experience working as a bartender and education have been greatly contributed to the success of the organization." Although the company's main focus is providing beautiful bartenders for private parties, they also provide: atmosphere models, servers, bussers, cooks and brand ambassadors.
The company has a wide variety of customers, ranging from Avalon of Hollywood to private parties that take place in the comfort of one's home. Some of the large events Beauty and the Bar has assisted in staffing include: Espys: Bodycon, the Premiere of "Star Wars: Rogue One," HBO's Premiere of "Crashing," clothing launch party for Kylie Jenner's BFF, Jordayn Woods, birthday party for Kardashian Make Up Artist, Hrush Achemyan and Mariah Carey at her private home.
Some other details you may find interesting:
*After almost a year of living in LA, Alison got word that her father was sick with lung cancer, she moved back home for a year to help her family and younger twin brothers who were 9-years old. At 19 her dad passed away. She stayed home in the bay area for a year before returning to Los Angeles.
*Alison also started a non-profit organization: Pups for Tots. 10% of company proceeds are donated to the organization. The organization offers support services for children who are struggling with grief (child bereavement) by providing them with animal therapy sessions.
*Alison also competes in pageants. She won Miss San Francisco Bay Area 2008 just three days after her dad passed in 2007. She was Ms. Coastal States Globe 2016 and currently holds the title of Ms. Ventura County US Universal 2017.
*Alison has starred in the Netflix film: Battle B-Boy along with other feature films such as "Home." Alison's IMDB page: http://www.imdb.com/name/nm3226745/
*Alison received her Associates Degree in Liberal Arts, Arts and Humanities from Santa Monica College in 2014.
*She has studied acting at the Groundlings and with teachers such as: Christinna Chauncey and Steve Railsback.
Future Prospects for the Company:
*She is currently preparing a nationwide business proposal which she will soon be pitching to venture capitalists.
*The company has started expanding their range of service to providing the sale of liquor at festivals and events through obtaining their ABC license.
Who can hire Beauty and the Bar?
*ANYONE throwing a party or event. Size does not matter.
Great, so let's dig a little deeper into the story – has it been an easy path overall and if not, what were the challenges you've had to overcome?
Not at all. I've had to work hard. I've often worked side jobs as a bartender and brand ambassador for other companies, while going to college and funding my own business. Juggling school, odd jobs, while personally investing in the company has been extremely challenging.
Another challenge has been building up the company resume which we have managed to be pretty successful at achieving given the company has only been in existence for a little over two years. There were many nights where I would stay up until 5am sending email to try and secure business. I have also had to go around to pitch the company to potential clients during daylight hours. We tried various marketing methods, some of which were more successful than others. Unsuccessful methods include sending out fliers. More successful methods have included: word of mouth, third party vendors and personal outreach.
Please tell us about Beauty and the Bar LLC.
Although I was pretty aware about the way the event staffing and alcohol industry works, I had never run a company before. I am most proud of the fact that I took the leap of faith to believe in myself and an idea and then act on it. The process is a combination of having "faith" and "calculated risk."
As far as what I am most proud of with our company is how deeply we sincerely care about BOTH our clients and our staff members. We see everyone as a unique individual whose specific needs differ from person to the next. We strive to accommodate each human being, client or staff member according to their specific wants.
Beauty and the Bar is special because we really work hard to put the customer first and continually look for ways to add value to the service we are providing. Our company is also unique because we do not just care about our customers, we care deeply about our staff. The business model provides a lot of flexibility in work schedules and we make sure the staff is paid well above minimum wage. We care to listen to each individuals' concerns because we believe that excellent customer service occurs when the workers feel happy and love the job they are doing.
Our service is also unique because although we specialize in providing beautiful staff for private parties, we go the extra mile to provide service for other areas as well: bussing, serving, cooks. performers, etc. Whatever the customer needs may be, we do our best to make it happen. We will often supply a bar station as well or napkins (at no extra cost), if that is something the customer needs. If the client plans to provide their own liquor, we will make a suggestion list for purchases bases on the demographic of attendees and number of people attending. We will also provide a mixology service (at no additional cost) – by customizing drink names and inventing cocktails to be served which are unique to each party.
We also provide our customers with the opportunity to select who they would like to staff from among a selection of photos and information about who they are their experience. We first verify who will be available on the scheduled date and then let them choose. If they wish for us to pick for them, we can do that too!
Customers can also request to have their staff members dress in a particular uniform or costume. For example, we staffed a holiday party where the bartenders were dressed in Santa outfits.
We are all about customizing and taking the extra step to ensure the experience is unique to each type of event and individual style. We want the experience to be as "luxurious" and effortless as possible for the client.
FROM THE WEBSITE:
ABOUT BEAUTY & THE BAR
Beauty & the Bar, LLC has quickly become the hottest go to resource for transforming a simple social gathering into the most talked about affair. Not only do we provide stunning male and female models, but have screened each team member to assure your event will be catered by personable, professional bartenders and servers.
Our flexible service plans offer you the ability to customize your event to the optimum level of service and creativity, ensuring you will be enjoying your event as much as your guests.
MISSION STATEMENT
The mission of Beauty and the Bar LLC is to provide customized staffing teams for private events and parties that fulfill customers' wants and needs. Our aim is to exceed clients' expectations through careful listening and loyalty. We continually strive to provide a unique experience by thinking outside the box for answers.
Do you look back particularly fondly on any memories from childhood?
My favorite childhood memory is the birth of my younger twin brothers. Until the age of 10, I was an only child. When they were born, I became somewhat of a second mother to them. I believe the material instincts I developed from being a much older sister have provided me with a skill set that is unique to operating my business. Who says "feminine attributes" can't be useful for business? I believe the nurturing characteristic I developed being a big sister has been a huge asset, enabling me to be a leader that I am. It provided me to understand the importance of being responsible for others and being a leader and role model who truly cares about others. I treat my staff members and clients like family as well. I want to make sure that everyone is well taken care of – which is critical to care about if you want to provide quality customer service.
When I 3-years old, my mother gave birth and the baby died shortly after. Ever since, I prayed each night for a brother or sister. When I was 10-years old, my mother had twin boys. I was so excited I wore a shirt to school that said "I am a Big Sister." I got made fun of for it but I didn't mine – I truly was proud!
There are interesting age gaps in my family. My mother is 17 years younger than my dad. My dad was in his 50s when he had me and in his 60's when he had my brothers. I am 10 years older than my siblings.
My brothers are now 18-years old. Their names are Keith and Kyle. Keith plans to go into computer science and Kyle is interesting in studying stage lighting and production. Keith has followed in my footsteps a bit as an entrepreneur and operates his own computer repair business in northern California. I'd be happy to share more with you about them if you are interested.
My mother currently lives with her fiancé, Joe and my brothers (until they move out after graduating high school. They are in their senior year).
Pricing:
$50/hr for a bartender. However, the rate per bartender gradually decreases with volume – number of bartenders staff. If someone staffs 5 or more, we drop the rate down to $39/hr (plus minimum of 15% gratuity) or 10 or more $35/hr (plus minimum 15% gratuity).
Busser, $32/hr. but can go down to $28/hr when staffing 10 or more. Gratuity suggested but not required.
Brand Ambassadors: $40/hr and go down to $32/hr when staffing 10 or more. Gratuity not necessary.
Contact Info:

Image Credit:
delightfotosphotography
FashionPhotoSD: George Arguelles
Avalon: Venue (for some of the events)