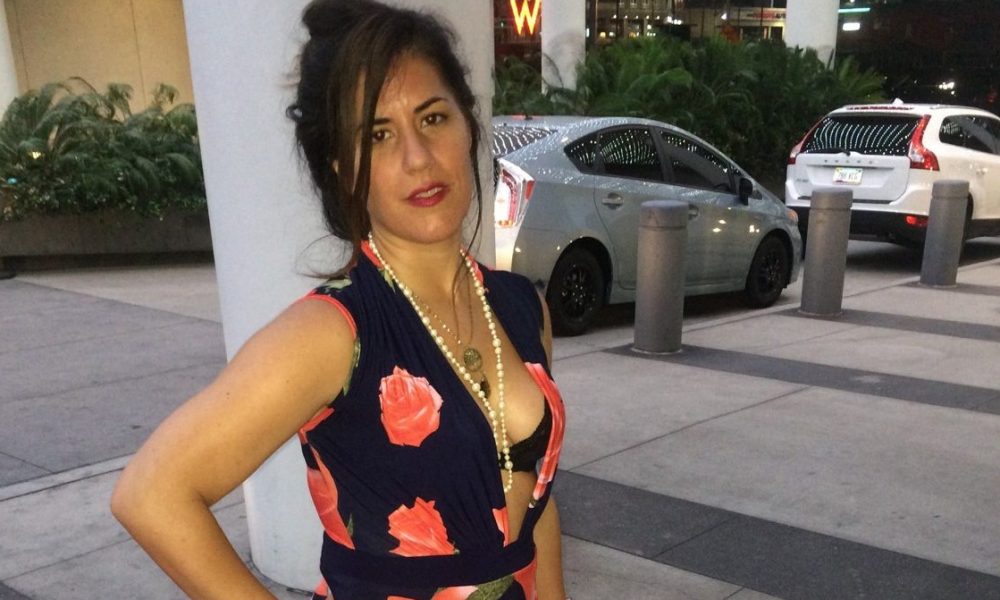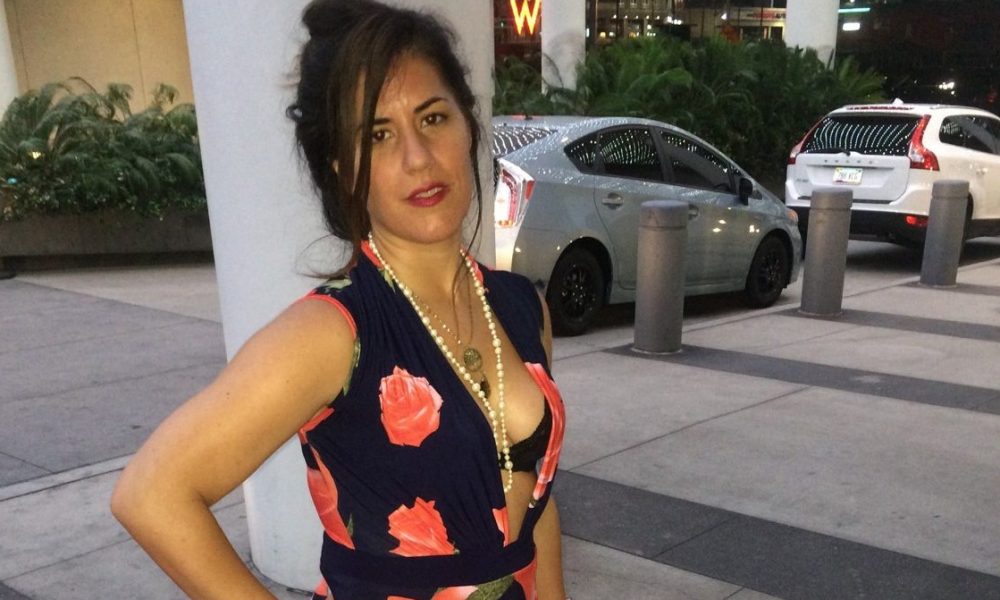 Today we'd like to introduce you to Alison Ashley.
Alison, let's start with your story. We'd love to hear how you got started and how the journey has been so far.
My journey started with Electrolysis in my late teens. In my early twenties, I decided to go to school to become an Electrologist. As a teenager, I was battling unwanted hair and I made it worse by tweezing and waxing. I was like there has to be another way. Before all the Laser craze doctors were telling you to go do electrolysis the only permanent hair removal method to this day. I was lucky I was told to do Electrolysis and never had to experience Laser. From my own experience getting it done from head to toe I was determined to get rid of my unwanted hair and I did. Nobody would ever know how hairy I was. I wanted to help other women and I realized there is such a need out there. Women are being misinformed about Electrolysis. There are different modalities older modalities takes longer and you can do smaller areas but heat thermolysis you can do it all – faster and do larger body /face areas. Thermolysis is the answer any hair or skin type. There more you do temporary hair removal methods the longer it will take for electrolysis to work. I love educating women and helping them to balance their bodies naturally. Now doctors like dermatologists are saying go do laser so they can make money and its a disservice to all the women out there with unwanted hair. Laser is a big business. My clients have had horror stories from laser and tweezing and waxing. I see women with beards and dark man hair on stomach, arms, chest/nipples, face you name it. There are different factors that cause unwanted hair: hormones, stress, insulin resistance, thyroid, medication, laser, tweezing, threading, waxing, depilatory, nono hair product. Shaving doesn't stimulate hair its a myth.
I was here to heal women and men young and old through Electrolysis. I mastered the Electrolysis thermolysis technique. Heat thermolysis Electricity zaps the hair follicle and breaks it down so it can't grow anymore. Insertions have to be precise and correct, type of probe and heat frequency and speed makes a great master electrologist. It's a process but it works if done correctly. It's not glamorous in the beginning but its life changing and gives you peace of mind when the unwanted hairs are gone for good.
I like to give all the facts and am very honest about the process. My electrolysis sessions are therapy sessions. It is very emotional and embarrassing for women and women need to talk about it and help other women. It's amazing how clients have blossomed and changed moving on with their life. unwanted hair and hair removal methods consume their life depending on how bad the hair growth is.
I'm still doing Electrolysis over 15 years later serving the Los Angeles area. I am looking to expand my business adding more electrologists, adding more locations to different cities and states. My next step is creating healing girls and women healing circles and health wellness centers. I will be launching a training business for electrologists on how to build a successful business and electrolysis skills advanced training. An electrolysis school may be in the future. I want to educate and share my knowledge about health and wellness and Electrolysis permanent hair removal I am a medical intuitive and personal stylists and spiritual empowerment coach. I want to see people happy free of worry and fear and looking their very best and creating their personal individual style. I want to see women free of unwanted hair especially facial beards and aggressive dark hairs in hormonal areas. I wanted women and men to be educated and making the right choices.
Overall, has it been relatively smooth? If not, what were some of the struggles along the way?
There are always challenges and obstacles in order to grow and move forward with life you just don't make the same mistakes twice everything is a learning experience I wish there was a business education with getting licensed on how to grow a successful business in the beginning. I was lucky I got a website and top ranking right away. I did get screwed by my web person and had to change websites and redo google ranking
I am very intuned with the universe so I was surrounded by the right people and choose the right locations to grow my clientele.
My online presence google ranking and yelp and referrals have driven my business success I don't have to go out and look for clients Clients come find me
electrolysis by Alison Ashley – what should we know? What do you guys do best? What sets you apart from the competition?
What sets me apart from others in my field I really care about my clients getting the results they came for.
I am honest and tell clients the process and walk them trough the process.
My sessions are therapy sessions. Clients ask me about advice on holistic living healthy products advice on life and I guide them to the right path
I dissect what is going on with them physically and mentally.
I have mastered the Thermolysis technique and how and why electrolysis works.
I teach other electrologists how to be better skilled.
I am really one of the best Electrologists out there.
If the client listens to me they will see the results they are looking for.
I am a woman show who focuses on permanent hair removal Electrolysis.
I have other businesses also. I am looking to expand and compete with laser companies that are doing a disservice for women.
I am creating women stories and blog and podcast to reach more women and educate and get the dialog going about unwanted hair and electrolysis. Women are embarrassed to talk about it Lifetime was doing a docuseries on journey of electrolysis and laser wasn't featured because it does not work
What is "success" or "successful" for you?
Success means to me financial freedom and helping and healing people making money while you meditate.
Success is helping and giving back to the community volunteering.
Success is being the best mom I can be to my 14month old son.

Success is gratitude and healthy mind and body.
Success is being the best version of myself and helping people do the same, make people better.
If I have seen a change in one client I have done my job.
I have to get new clients all the time because clients finish and don't have to come.
Clients do full face and body
They see one area working and they keep adding areas.
I would not be doing electrolysis if there were no results.
I am very selective in choosing my clients.
Success is mastering my skill.
Contact Info:
Address: 10524 w pico blvd suite 204
LA CA 90064
Website: www.electrolysisbyalison.com
Phone: 323 875 4425
Email: lilipad7@gmail.com
Facebook: alison ashley
Yelp: electrolysis by alison ashley