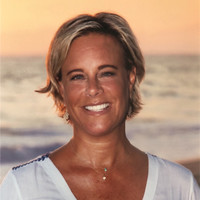 Today we'd like to introduce you to Denise Berger.
Denise, please share your story with us. How did you get to where you are today?
I am half Greek and visit Greece every year. Having seen some bracelets there with a unique clasp, and inquiries from friends, I set out to hand make some myself. After figuring out the cords and how to work with them, I found someone who could cast the clasp and some of my motif designs. At the same time, I wanted my designs to have meaning and so I founded Aliki Designs. The name Aliki comes from my aunt, who exuded quiet wisdom amidst a crazy Greek family. She was wise, and also strong, humble and elegant. My designs are all made in this spirit. The unique clasp, which can only be found in Greek designs, is an interlocking system that is functional, fashionable and strong. The cords are durable and the motifs range from delicate to bold. Aliki Designs can be worn all the time – even in the shower, while exercising, swimming and relaxing. In the spirit of quiet wisdom, I also set out to give the designs/collections Greek names that each have an essence. And I have also written a positive intention with each essence. People have told me that when they wear the bracelets they reflect on the positive intention and it gives them energy and purpose. Each bracelet is custom sized to the customer's wrist and to the cord color of their choice. I have also started making necklaces and earrings using the cords.
At the same time that I have been creating Aliki Designs, I have been a Professor at Pepperdine University, teaching Leadership in the Social Entrepreneurship and Change program. I have a MBA in Marketing and International Business from Fordham University and a doctorate in Organizational Leadership from Pepperdine University. I did my dissertation in corporate social responsibility. These data points are particularly relevant because I have also been focused on creating an economically sustainable business that also incorporates good citizenship. I started the business less than two years ago, and so in this early stage I have been focused on a GIFt program (Giving It Forward together) where a percentage of sales goes to one of three initiatives that I have selected. My AlikiOne collection has a 21% GIFt to an orphanage in India that is run by Lama Tenzin Choegyal. An important distinction here is that 21% of the price someone pays for the Aliki Designs goes to the orphanage. Too often we see corporations saying that they give X percentage of proceeds, but that is very deceiving. As the consumer, you have no idea how they have calculated this because there are so many variables on proceeds. Part of excellence in corporate social responsibility is transparency. That's why I believe in giving calculated on sales. My AlikiOriginals, Aliki 14kG and Aliki Lampsi collections GIFt 12% of sales to Environmental Charter School's "Bridging the Gap" Scholarship, and my AlikiSurf collection GIFts 12% of sales to Manhattan Beach's Roundhouse Aquarium.
Today, I am selective about where I do pop up shops, and I am not in retail spaces yet because the mark-up is prohibitive. I am mindful of my price point for my customers. So, I have built a robust website: alikidesigns.com for orders, and I set up pop up shops throughout the year, especially in springtime and before the holidays.
Overall, has it been relatively smooth? If not, what were some of the struggles along the way?
So far, it has been a smooth road, but I think that is because I have been methodical every step of the way. First, I learned how to make the bracelets and had to find the right cords. Then, I found a caster and began working with him. I started with about a dozen designs and handmade the labels. Then, I joined Etsy. Next, I found a vendor in Greece who supplies some other motifs and for diversification. I made many more designs and also made a couple of samples in each design to have on display. I built my traveling shop with display props and I invested in nice looking display cards for each design. Earlier this year, I migrated to Shopify and built my website. Every phase has been carefully scoped and I never stretched myself beyond my capability since I have been doing it all myself. Just recently, I have brought on my first employee and have been teaching her to make the bracelets.
Here is where I see my challenge, though. In the next phase, I envision becoming better known online and having more orders. I will need to make sure I can keep up. Right now, I am doing everything for the business myself. At some point, if all goes well, I will need to build a team.
Alright – so let's talk business. Tell us about Aliki Designs – what should we know?
For Aliki Designs, I specialize in original Greek cord bracelets. I am proud that I have been able to get the business to the point that it is now because when I started, I wasn't sure if it will do well. My designs are well-liked, versatile, and I have repeat customers. So, that is a good sign. But I also have been mindful in each step I have taken, practice good business sense, incorporate what I teach and know about social responsibility and entrepreneurship. I have had to make an initial investment in the business, obviously, and so first and foremost is my goal to make that up so that the debt is minimal. With minimal debt and a well-run business, it gives opportunities for investors, if I choose, and it gives me greater range to grow.
I am also very proud of the GIFt program and that I have been able to initiate it at this early stage in the business development. Eventually, I hope to create an enterprise wherein Aliki Designs is actively engaging in social good, but for now just having the giving component is a start.
I also thoroughly enjoyed when I was interviewed on GoodMorningLaLaLand. It was a highlight of the past two years, and I am happy that I represented Aliki Designs well.
Any shoutouts? Who else deserves credit in this story – who has played a meaningful role?
Yes. First and foremost – my husband. I know that sounds cliche, but it is true. First, he gave me the space and support to pursue this. Secondly, he leans in quite a bit to give marketing and business tips/advice. I like that he is interested in how I do, rather than detached. Let's face it, jewelry isn't always a man's cup of tea. However, my AlikiSurf collection is gender neutral so I have many guys that are wearing those designs. And my husband wears a couple, as does my son, and my son's friends! It has been inspirational for me to see that Aliki Designs really has a cross-section of appeal – from young to older, from men to women. There is something for everything.
Also, a couple of my friends definitely have been my cheerleaders! Either they have referred people to my designs, which is invaluable, or they have encouraged me to keep going on days of uncertainty. They have been my fans and I am so appreciative. I don't know if I would be where I am today with this business without their support.
Pricing:
Designs range from $15 to upwards of $200.
AlikiKi designs are playful, youthful, metal and all $ 17.
Contact Info:
Suggest a story: VoyageLA is built on recommendations from the community; it's how we uncover hidden gems, so if you or someone you know deserves recognition please let us know here.