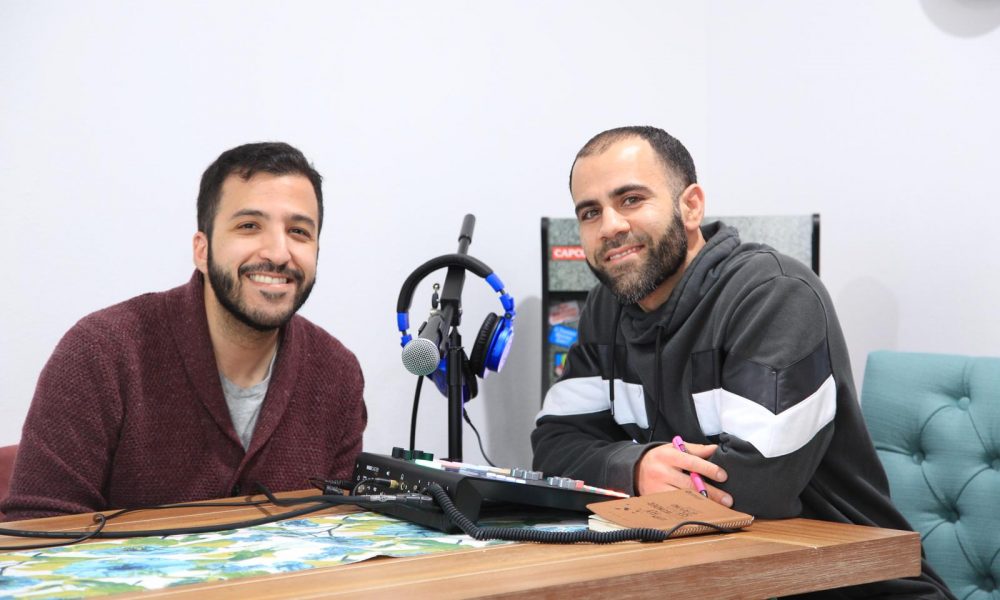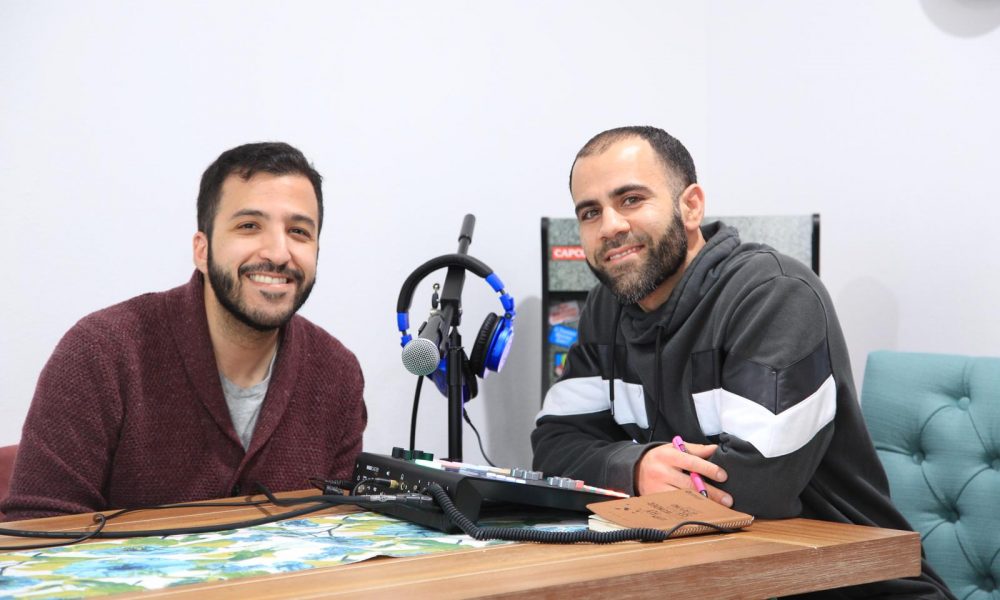 Today we'd like to introduce you to Ali Mir.
Ali, can you briefly walk us through your story – how you started and how you got to where you are today.
In 2010, I found myself in my last year of college at UC Irvine. I did not know what I was going to do for work or for further education. All I knew was that I had a passion for connecting with people and interpersonal communication. I enjoyed being animated and talking about things that meant something to me, specifically about being American Muslim, particularly in a post-9/11 world.
My major was anthropology, which I had applied to because my brother had said, "Hey, if you apply with this major to UCI you will get in since no one applies as an Anthro major." Anthropology was interesting but to be honest, I did not want anything to do with it as far as a career.
During that final year at UC Irvine, I got an email from a friend of mine. The email was about a new radio station opening up in Irvine called One Legacy Radio. It was an internet radio station that had its own app. This was a big deal because apps were something new and so were smartphones. The email contained a flyer for an opportunity as a radio host for a once a week college-aged "Muslim Student Association type of show." I was thrilled at the opportunity and sent in my resume. I immediately got an email back and had scheduled an interview.
The next day I found myself at One Legacy Radio's studio. The owner and soundman were two brothers, Nour and Sami Matar. They put me behind a microphone, dimmed the lights, closed the doors and watched me through a sound-proof glass window from another room. They then asked me to express a variety of emotions from happiness to anger and sadness while discussing topics relevant to American Muslims and minorities. With zero radio experience, I began to do so. Something sparked inside me, I became animated. I showed anger, I showed joy, I showed sadness…I became alive behind the microphone.
The interview concluded with the two brothers telling me that they did not want me for the once a week college-level show. Instead, they wanted me to be a daily radio host on their station. I remained calm but internally was jumping at the fact that I may have found something I could potentially get paid for and enjoy. They had mentioned that this was the only position that was daily, Monday through Friday, one hour of live radio a day and would include pay. They said they would get back to me in a week.
A week went by and I heard nothing. Two weeks. Three weeks, no reply. A month. I was perplexed, why would they not call me back? They seemed to love me. The silence was killing me, so one day I drove to the studio and showed up unannounced. I let the Matar brothers know that I was super excited at the opportunity and was onboard with their vision of internet radio. They seemed to resonate with my words.
Another week went by and I heard nothing about getting the position. Folks in my inner circle told me to move on and forget about the opportunity since I had not heard back. It was not two months and nothing had been told to me. I was going on three months of not hearing back. Until one day, when I was walking to campus from my apartment, I got a call. It was Nour Matar, the owner of One Legacy Radio. He had called to tell me that the station did not have enough funds to pay for the position so they were going to have to cancel the show and position entirely.
My heart sank. I told myself, I cannot let this opportunity go by. I need to do this. I have to do this. "Nour, I'll do it for free. I love what you all are doing, so I will do this free of charge." He was taken aback but was open to the offer. The next day I showed up to the studio and we began planning for the show title and other details.
It turned out that there was another individual at the station who would be getting a show and he happened to have the EXACT same name as me "Ali Mir." Because of this, Nour said I would have to take on a stage name or a "radio personality." I was okay with it. The Matar brothers said they wanted me to be some sort of "DJ" over the air and to think about potential DJ names that an American-Muslim radio personality would have. I really had no clue what to pick so I thought of some of the strangest names like "DJ Taqwa" or "DJ Imaan." Nour did not like any of them and told me to keep thinking.
One day I came into the studio and Nour said, "I GOT IT! This morning I had breakfast with my family and upon opening the fridge, I saw the word 'HALAL.' You will be DJ Halal!" My immediate thought was my God this is super corny. However, the name caught on and I could not have thought of a better name.
The show aired in February of 2010 for the first time and I took live calls, engaged listeners through a chatbox, interviewed Muslim celebrities and public figures, all the while adding creative elements and an animated personality to the show. Within three months, the show had taken off and become the #1 most listened to show on the station. "In the Mix with DJ Halal" had become the face of One Legacy Radio. We had folks tuning in from literally all over the world. Because the show aired over the internet through an app and/or web browser, we had listeners from Malaysia, America, United Kingdom, Germany, Saudi Arabia, Korea, Canada and many more countries.
Eventually, things got to the point where I was graduating and needed some sort of income to support myself–at least my gas. So the station was able to provide a few dollars to cover my travel and meals. The show continued to grow and the station became the entertainment platform for American Muslims. However, the management refused to monetize the station and no advertising space was sold. The organization was funded through Nour Matar's personal business and did not have any source of funding outside of that. Eventually, even the minimal money I was getting for my show was cut and everyone at the station found themselves doing things for free. However, my show remained the only daily show and continued to grow in popularity.
Having graduated and moved back to Chino Hills, CA I was forced to commute daily to and from Irvine with no pay, spending multiple hours a day planning and preparing live content. Eventually, I made the decision to go to California State University, Fullerton for graduate school where I ultimately got a MA in Professional Communications. When I announced my acceptance into grad school, both the station management and listeners were happy but it was a bittersweet moment since the frequency of my shows would decrease.
Eventually, I made a commitment to focus fully on grad school at which point I left the station. While at graduate school, I was approached by the station which had undergone new management. I was asked to do the show again, with no pay. Being a student and living a while away from the studio, I could not commit. By the time I had graduated from CSU Fullerton, the station had dissolved.
However, being a creative person I could not help but have an itch to pursue my passion. Upon graduation, I had launched a Kickstarter campaign to bring back "In the Mix with DJ Halal" as a YouTube show. We proposed to raise $5,000 and the Southern California Muslim community was in full support. The goal was reached and I was able to recruit a team of individuals who helped in producing a show with the funds that we raised. We successfully taped five video shows but due to creative differences the team dissolved, leaving the project falling short. At this point, I made the murky decision to abandon any and all creative pursuits and put the DJ Halal personality to rest.
Two jobs, a wife and two kids later, I found myself sitting at my desk ten years since the first "In the Mix with DJ Halal" show on One Legacy Radio. There was a void inside of me. I had a good job, a beautiful family and health but something was missing. The thing about creative folks is that they should never abandon their creative craft otherwise they will be miserable. I did not want to reach old age and ask myself "what would it have been like IF I had pursued my passion?" I did not want to reach old age or die with regret.
So late 2019, I decided to relaunch the show and in January of 2020, I started from scratch and recorded my first episode of "IN THE MIX with DJ Halal." Since I had literally deleted and shutdown all previous DJ Halal social media and content, I was literally starting from zero. After recording the first show there was something so therapeutic about it that I knew I should never abandon my craft. Although it is difficult to monetize your creative art, you should always continue to practice it even if it is not making you money. It is a means of psychological utility.
The show is prerecorded and then posted on YouTube but due to the COVID-19 lockdown, I have gone to doing Instagram Live shows with other guests. The pro about recorded shows is that the production is typically at a higher level however with Instagram Live the quality is as good as your cellphone but the rush you get from being live and taking callers (yes, I take callers over IG Live) along with listener interaction is unlike anything else!
Has it been a smooth road?
It has not been a smooth road 🙂 But anything that is worthy of pursuit has obstacles. Some of the obstacles along the way were creative differences with the teams I worked with. As a creative person, you usually want full or majority of say on what the content is with some level of guidance by others, but when people from the outside decide to dictate what you do/talk about it smudges things and you may lose some genuity about the work.
Another obstacle has been the struggle between catering to "Muslims" and to "everyone." In the initial days of DJ Halal the show was aimed specifically for American Muslims with many Quranic and religious references. However, I refuse to be limited to just Muslims and believe I have much more to offer and event to folks of different faiths. However, my core audience is the American Muslim audience which I have come to accept.
Another obstacle along the way has been the new beginning or the launching of the show in 2020. Starting from scratch, ten years later has presented the challenge of "reintroducing" myself to the world. Although there are some folks who are familiar with the "OG" DJ Halal, too many folks the personality is new. It is sometimes frustrating knowing that folks will not give you the opportunity to interview them because of the small number of social media followers you may have (especially since I removed all previous content and followers!)
Probably the most challenging obstacle by far is that of time management. Having a family now with a wife and two kids (one of which is a newborn) it can sometimes be difficult to host three live shows a week, edit video/video and create social media content. But when you love what you do, you will find a way to do it. My wife is a huge supporter as well 🙂
We'd love to hear more about your work and what you are currently focused on. What else should we know?
The show "In the Mix with DJ Halal" is centered around having fun while talking about real issues from an American-Muslim perspective. It is not to say that the show is solely for Muslims however.
I specialize in LIVE shows, integrating both user chatbox comments AND the phone lines (yes, even over IG live).
I am most proud of the innovation within the show–the fact that calls get taken over IG live, that there's a mixing board, that there's music, that there's a game segment for the guest. The innovation sets me apart from your typical "live interview."
How do you think the industry will change over the next decade?
I see more and more folks doing things like podcasting and interviews. Ten years ago, the smartphone barely came out and not many had the opportunity to podcast. Nowadays, it is almost a must for any and every business or organization to have some sort of podcast or show.
I do believe TikTok will play a role in the "LIVE" broadcast world in the next few years, considering the decrease in organic reach within Instagram.
Contact Info:
Suggest a story: VoyageLA is built on recommendations from the community; it's how we uncover hidden gems, so if you or someone you know deserves recognition please let us know here.