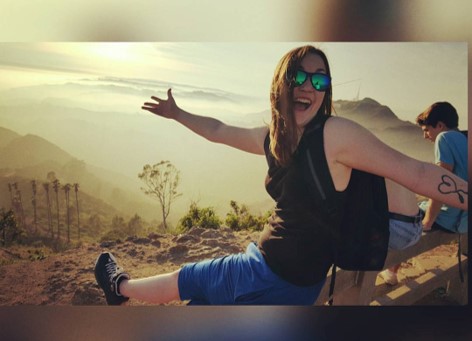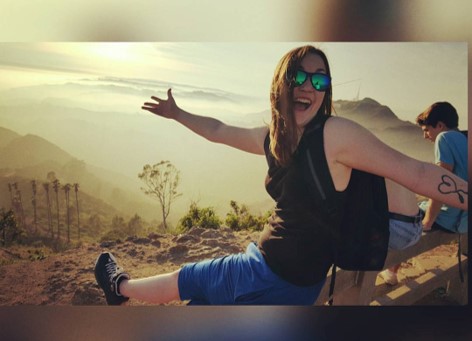 Today we'd like to introduce you to Ali "A MAC" McGuire.
Thanks for sharing your story with us Ali. So, let's start at the beginning, and we can move on from there.
I grew up in Allentown PA about 60 miles outside of Philadelphia. After High School, I had was going to community college for journalism and I was failing everything. One day, I decided to drop out of college without telling anyone. After I did that, I realized I needed a plan when I went home to tell my parents. So I went up to the library to look up music production.
While looking up music production, it took me to a lot of audio engineering schools so that what I decided I would do with my life. After I went home and told my parents I moved to Baltimore MD and attended a 6-month program at Sheffield Institute for the Recording Arts. The program basically introduced me to the language and taught me how to plug stuff in.
I decided after school I would move to Philadelphia PA and start my career as an audio engineer and music producer. This was 2009. I was working out of my home, hanging bed sheets from my ceiling its use as my vocal booth running around the city trying to get people to record with me. Honestly, I have no idea how I ever got anyone to pay me money back then lol.
I worked at a few studio's and even partnered with someone and opened our own studio called "Drowning Fish Studio." Drowning Fish Still exists in the same location today though I haven't been involved for a very long time. Between finding work at my home and other studios I just was running out of money and was trying to find a regular 9-5. I got a job at Jimmy John's but realized quickly I just wasn't built for that life, so I Quit.
This takes me to getting my first live sound gig at "The Legendary Dobb's" I never wanted to be a live sound engineer but, as I said I was out of money. I saw a gig on craigslist that basically said 'We are opening a venue upstairs at Dobb's. We need someone to run sound and will basically take anyone who will agree to $60/night" I was like "cool! I'll do it!" I only lived a ten min walk away so I could basically never call out. Dobb's was a great venue, and I owe much of my career to that place and those people.
We did every genre you could think of so it was a great learning tool for me. I appreciate everyone there so much because they always helped me even when I was making mistakes in front of them. It was only ever support. Not only was it a great learning experience but also the greatest networking opportunity ever. I got to know everyone in Philadelphia. I was good, so word of mouth spread and I worked all over the city at too many places to count.
During this time, I was still doing studio work, and I linked with an artist Whitney Peyton. I produced some records for her and was recording and mixing most of the music during this time. We worked closely for three years, and what a time it was. We toured all over the country, and I got a lot of other experiences doing tour managing, DJ'ing, selling merch, as well as doing publishing of the records. It was a crash course of the business really, and I also got to see the whole country!
During the last tour I did with Whitney I got a call from one of my friends in Philly asking if I wanted to do FOH (Front of House) for a rapper. I immediately accepted. A few hours later she called me back and told me the artist was actually Fetty Wap. This was 2016, so he was HUGE. When she told me that I couldn't believe I got asked to do this tour, but I was ready. Later I found out the Post Malone was going to be opening for him and I would be running his sound as well. This tour changed my life in so many ways. It made everything seem attainable.
On this tour, I was introduced to my mentor Jnay Ulepic. Jnay's is a Grammy award-winning songwriter and the fact that she just believed in me is one of the biggest reason I am where I am today. She also introduced me to her husband Vanja Ulepic who has become another mentor of mine. Vanja is the best producer, engineer, videographer I have ever met. They are the kindest most support people I know, and I am so grateful to them.
V is from Serbia and was working over them for a few months when Jnay invited me to come with her. While I was there seeing parts of the world I never thought I'd be too and watching them work, Jnay told me if I really wanted to do this studio thing it was time to move to LA and put in some work. So I did. I moved across the country two years ago now. Jnay introduced me to J.P. Negrete the owner of Melrose Sound in Hollywood.
J.P took a chance on me and let me start to be an engineer at there. J.P. is also a great mentor of mine, and I am very grateful for that opportunity. From there, I have become a full-time mix/recording engineer and producer. I have worked at Melrose with artists I grew up listening to, and artists on the come up. I've worked with G.O.O.D Music, Atlantic, APG/ WMG, HitCo, etc. I work all over LA now with up and comers to signed artists. It has been a wild ride, and I am so grateful for it all of it! I can't wait to see what's next.
I have also put on event working with the organization Sound Girls, and Emerson College LA called the "Studio Side' Where I bring in bigger engineers/ producers, moderate a discussion with them, and then break down a mix/ production they worked on for the class of 20 – 30 people. I am aiming to educate and bridge the gap so people just starting out can see that this is truly possible. I was especially interested in helping the younger girls see someone who is doing it and letting them know that it is possible.
I have also recently started a clothing line called Amaculent Apparel. I am in the very early stages, but it is going to be an athletic wear line focused on positivity and moving forward. I am looking forward to getting out into the world and helping people with this brand. I want to be very community focused. I've always done music to have a bigger platform to help more people and I think this clothing line is going to be another great way to do that.
Overall, has it been relatively smooth? If not, what were some of the struggles along the way?
I think working as an independent company of just yourself is always going to come along with struggles. How do I make this happen? How do I get people to work with me? I don't even know if I still have the answers to those questions. You are going to gain and lose clients over time. People are going to doubt you. A lot of it is questioning whether you are actually good enough or not and being able to get up the next day and try again anyway.
Please tell us about Amaculent Entertainment and Amaculent Apparel.
As Amaculent Entertainment, I am a Mixing/Recording engineer and producer. I specialize in Pop, Hip Hop, and R&B music. I love helping artists achieve the sound they heard in their head and beyond what they imagined. I love to produce vocals as well. I am always pushing my clients to reach farther.
What I am most proud of and what separates me from the others is that I really care about each and every project I do. One of my biggest policies when working with someone is we always have to try any idea either of us has. You really don't know if an idea is good or can work until you try it. What's the worst that happens? You realize it's not good and you move on, or you realize it compliments the song and makes it better.
I am always giving my all to keep the positivity high. Sometimes when things aren't clicking right away, it can get hard, and I want to make sure that my clients know they can and will get it. Even with the mix, I might not hit it right on the head the first time, but we will get there as long as we are in it together and stay focused on the fact that the song is what matters and not our ego's.
I also focus very heavily on mentorship and education, especially with women. I always make myself available for anyone to ask me questions. I invite them to sit in on my sessions while recording and mixing. This is why I set up "The Studio Side" Events to encourage those just starting to get out there, learn, and network. It's very important for me to pass on my knowledge and support.
If you had to go back in time and start over, would you have done anything differently?
I wouldn't change a thing. I have always been I'm going to take this leap of this cliff, and I'll figure it out on the way down kind of person. Every mistake I made was imperative to my growth. If I hadn't done some of it because I was scared, I'd still be in the same place I was then.
Though I will say even when you are jumping off cliff's you can still do your research and be as prepared as possible before you do it. There is so much information out there. There really is no excuse for you to not do your research.
Probably the best piece of advice I ever got was when a mentor told me " Ali you are always working so hard, you have to remember to study too."
Contact Info:
Website: www.amaculent.com
Phone: 6104422593
Email: ali@amaculent.com
Instagram: @amaculent
Image Credit:
Reji Berrouet, Sejoh Frogi
Getting in touch: VoyageLA is built on recommendations from the community; it's how we uncover hidden gems, so if you know someone who deserves recognition please let us know here.