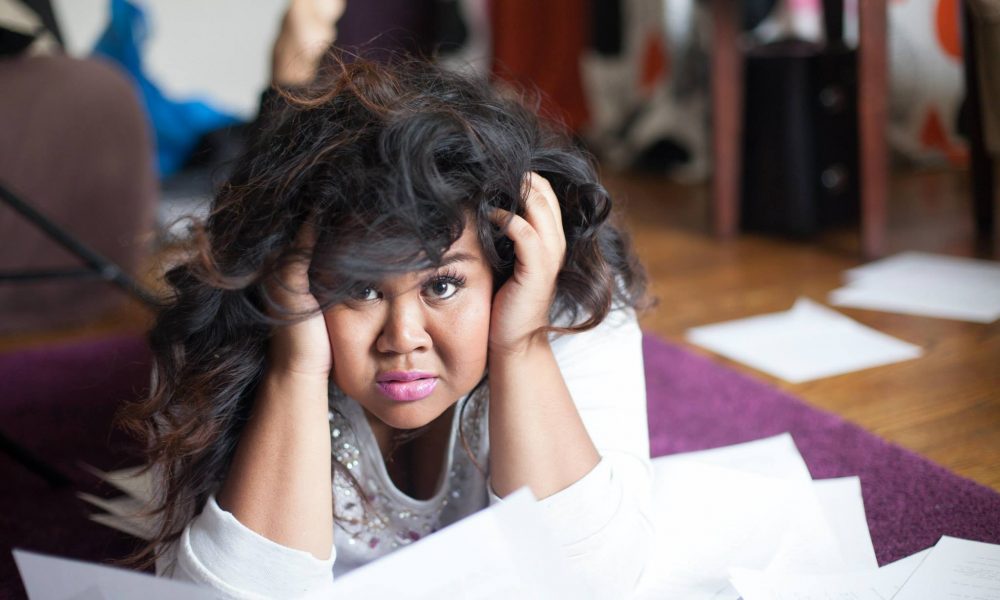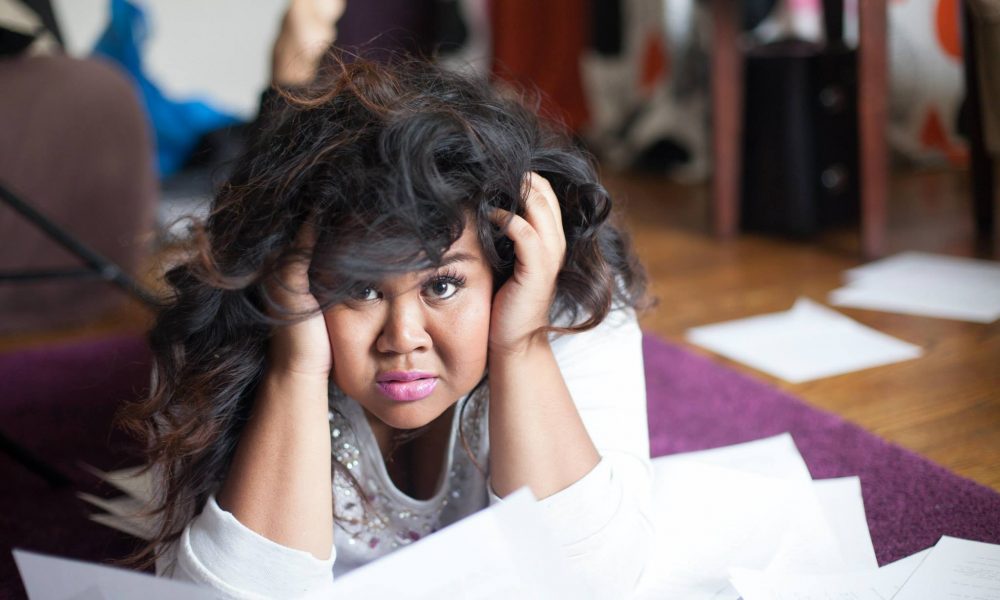 Today we'd like to introduce you to Ali Lu.
Ali, please share your story with us. How did you get to where you are today?
I've always been a performer. My main racket has always been music, primarily classical and musical theatre to pay the bills, and pop and jazz for fun. I started at seven with The Alaska Children's Choir, eventually touring all over Australia and soloing at The Sydney Opera House. I was an active singer, placing in All-State Choirs and All-Northwest Competitions.
I later joined the Anchorage Concert Chorus and frequently soloed with The Alaska Symphony Orchestra. I've had the privilege of performing all over the world for so many different occasions and events. I've sung for Nationalization ceremonies, over 300 weddings and funerals; in arenas, theaters, and cathedrals, My favorite so far has been singing at The Rockwell with Jeff Goldblum and The Mildred Snitzer Orchestra.
In 2013, I was invited to Los Angeles to work as an affiliate marketing manager for The FOX Broadcasting Company. It was my job to oversee promo content and get 37 markets across the country hyped on FOX programming. Less than a year later, after a company-wide restructure, my position was absorbed into another department and I was out of my dream job.
But moving back home wasn't an option, mostly because I set all my winter coats on fire. A career in television had always been the plan. I was going to stay in affiliate marketing until the time was right to move into development position. Suddenly there was no more plan. It took a couple of years; countless tears, a lot of traveling, a broken engagement, being fed up with friends and colleagues who siphoned creativity from a well I didn't even know I had inside, and (finally) finding a partner who nurtures my talents, for me to realize there is little I love more than t.v. and all I want to do is make it. I'm in L.A. pursuing stand up comedy and writing as an alternate point of entry back to television.
Has it been a smooth road?
It has definitely not been a smooth road. As a vocalist, primarily while pursuing a career in musical theater, I had to deal with a lot. Small-town mentalities and people in positions of power who were unwilling to cast me in roles that traditionally went to white women made it very difficult for me to show people what I'm capable of.
I totally understand why you wouldn't wanna cast a chubby Filipino woman as Anne Frank in "Anne Frank: The Musical!" But can someone please explain to me why the role of Joanne went to a middle-aged white woman in my hometown's production of "Rent," and why America can't deal with an African American Ariel right now? I would often find myself mic'd and singing backstage for a lead who looked more the part but couldn't deliver. It took a lot of convincing myself to take a hard look at who was using me and my talents to make their thing successful and when I finally did, I had no qualms leaving them all behind.
Unfortunately, being in Los Angeles didn't really change much. The gigs were flashier, but I still somehow managed to go without credit on things that could have given me a leg up on my career. I try to be smarter about who I work with and am learning how to advocate for my own visibility moving forward.
I got a late start in the comedy game and that resentment is something I constantly need to keep in check.
It's been tough getting booked because I'm not very socially involved in the scene, and people don't think I'm worth listening to because they don't see what I can do for them…yet. I'd also love to get on a show that didn't have the words "female" or "diversity" in the title. I just want to do a good job with good people who also give a shit about doing a good job.
We'd love to hear more about your work.
I have been very fortunate to have found opportunities to marry my background in music with comedy. I get away with some pretty dark premises by underscoring them with childlike melodies and looking like a kindergarten teacher. I ask a lot of questions in my musical comedy like, "why is everyone's anxiety cuter than mine?" As someone who suffers from debilitating anxiety, to see it trending and being used as a social media aesthetic is fucking infuriating, and nothing brings me more joy than skewering that kind of performative bullshit. I am a firm believer in the idea of "anything can be funny," but the caveat to this is thoughtfulness. Nothing is more offensive than laziness. Mean and hack may get you booked, but what I'm after lives above and beyond all that noise.
When I'm not open mic-ing myself into oblivion, I've been able to perform in festivals like The Burbank Comedy Festival and was most recently a featured artist at the Alaska B4UDie Fest. Doing stand up in my hometown was such a thrill, It was also the first time my boyfriend, Baldev Sandhu, met my family.
I'm especially proud to have been on shows like Marcella Arguello's "Women Crush Wednesdays," at The Hollywood Improv. She runs the dopest room and gave me a great opportunity to perform alongside some of the funniest women in comedy right now. I really admire her as a showrunner because she has this wonderfully pragmatic attitude when it comes to booking. "Are you good? Show me." You submit your tape, she actually watches, Then it's either, "Ok, you're in," or, "no thanks, but try again." That's the kind of executive mentality I'm here for.
I write and perform on a live political late-night show called. "The Night Cap with Stacy Rumaker," at The Virgil every month. I am able to exercise my joke and sketch writing skills, along with songwriting and performing alongside an ambitious and hardworking team. Stacy gave me my first writing gig and has been very supportive while I figure out how to bring my own voice to the late-night game.
I was also lucky enough to have been part of "The Nicky Urban Show," as a writer, performer, and resident music director. The host, Nicky Urban, has always encouraged me to write funny songs about the little things that occupy huge spaces in our hearts and minds, like talking shit in an email you accidentally hit "reply all" on, and a fight with your significant other where you were very much in the wrong.
My favorite project so far has been a collaboration between myself, Jerry Hernandez and Maria Felix. Jerry wrote an original musical called "Bidi Bidi Bang Bang!" a conspiracy musical about how J.Lo killed Selena so she could launch her career by playing her in the movie. Maria was our director and watching such a strong female leader in action really inspired me to step up my game. Not only did I get to work with an experienced and hyper-talented writer and director, they have become two of my best friends and I am so lucky to be on their team.
Apart from all that, my partner Baldev and I work tirelessly on our individual and joint efforts. He encourages me to get out there and claim my space in all this. Without him, I'd be a hobbyist…and I'd have no material, as he is about 80% of my act.
Is our city a good place to do what you do?
L.A. is the most hilarious place on Earth, If you're starting out in L.A., you've definitely got your work cut out for you because everyone out here is out here to do "the thing," and you're not special til someone says you are. That doesn't stop people from posting their new headshots and telling the world about every open mic and audition they've done. Comedy has become this weird aesthetic for guys who dress like Marty McFly and over-all clad women who wanna hop on the trend and talk about what they've learned in therapy.
That's fine, but I often find myself wondering, "where are the jokes?" There's a lot of noise and static you have to cut through to get anywhere, or you have to know the right people. I've been lucky enough to be recognized for my writing and talent over the social aspect of it all, so I try to just do the best I can and hope people see that what I bring to the table is fresh, honest, and above all…funny. I will never sacrifice joke lines for woke lines just because performative wokeness is trending.
Contact Info:

Image Credit:
Mike Rose
Mariana Barreto
Jasper Sams
Suggest a story: VoyageLA is built on recommendations from the community; it's how we uncover hidden gems, so if you or someone you know deserves recognition please let us know here.