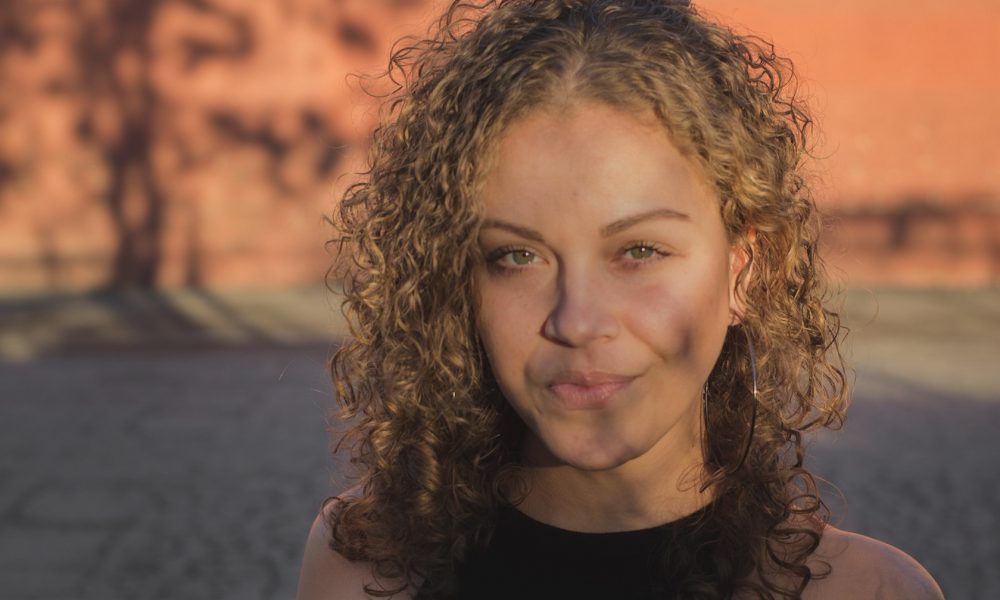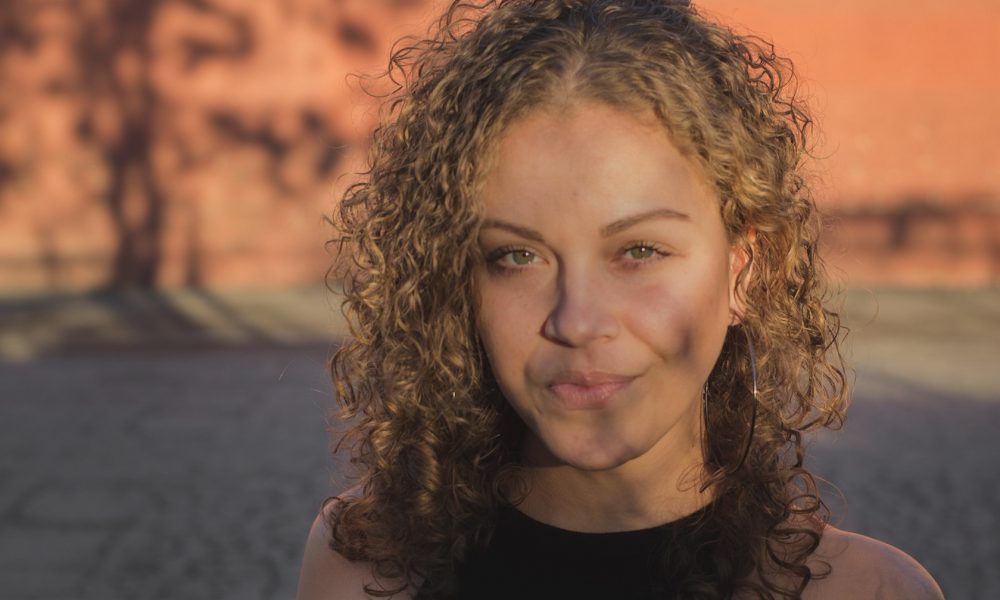 Today we'd like to introduce you to Alexis Rae.
Alexis, can you briefly walk us through your story – how you started and how you got to where you are today.
I have always been drawn to the Holistic world of healing since I was a kid. Growing up with a diabetic father as well as struggling with endometriosis may have influenced my curiosity in alternative and preventive medicine. I began working at a young age, and quickly got into the fields of Health & Wellness, first working at Nutrition and Sports medicine company and later transitioned into the medical field working for an Orthopedic Surgeon. My interest in the necessity of diet and exercise had already been sparked, but now I was adding Anatomy of the musco-skeletal system to the mind bank.
Working closely with the Surgeon and partnered Physical Therapist, I was able to observe and begin to understand "who" got better and "why" they, compared to another individual with the same injury, did not. It is here I saw the body's magical way of self-healing as encouraged by orthopedic and physical therapy methods.
I went on into the medical insurance field, because the money and benefits called to me, and at this point I was paying my way through community college. I worked in that corporate lifestyle for five years, learning the ins and outs of medical insurance. I now had the perspective of Patient, Provider, and Payor; and I thought to myself, "How can I contribute more to the idea of Healing?" I had never given up my dreams of being a part of the Holistic Medicine world, and I had over the years continued researching schools and career options.
I finally came across the perfect school for me, it was private and run by an amazing and influential Massage Therapist, and I was referred by a friend who had tried it out. I immediately knew I had found my niche.
I had always loved working with my hands, even playing Goalie in soccer growing up. I had been looking for ways to get me out of a desk surrounded by fluorescent lights, and I had finally found my ticket.
I took to massage school like white on rice, and begin working as soon as I hit the Practitioners level…all the while still working corporate during the week. I was at first afraid that this profession that I "loved" would become a despised job if I made it full-time. I began working in Beverly Hills in a small spa setting, made great money, but It still wasn't quite right. At this point I was so unhappy with corporate life, missing so much work due to endometriosis, and all of the other fun things that go along with slaving in a cubicle. I finally had a last straw moment at work, and resigned from the lifestyle completely. I went to work in Beverly Hills full-time, but I soon realized that I was again in the same situation, working for someone that was disrespectful in an environment that was not healing and productive. Regardless of the money I took another plunge, I resigned from the spa and was terrified about how I would survive, but for the first time, I had truly taken control of my career and put my foot down on the type of energy I would allow in my life.
I dove into research and spent the next three months, on my savings, creating my platform. I made a website, taught myself how to use Adobe Illustrator and designed my cards, listed myself on about 75 different free listing directories, applied for a business license, and just kept going. I did everything free that I could because I had zero capital to contribute, I was told by my family and even my boyfriend at the time that they could not/would not support me. I also dedicated myself to my spiritual studies, I read so many books, to better understand my energy, different biological/evolutionary theories, religion, and healing. I believe that I cannot do my best work if I am not my best, or in short -"walk the walk girl!"
I got turned down for every non-related part-time job I applied for during this time, yet one more sign for me to acknowledge. I finally found a room I could get into on commission base in a well-to-do salon in Westwood. Not only did I love the area and the refreshing change in clientele, which was now students, professors, medical professionals, and commuters, but I loved the owner of the salon. I had learned by now and began to apply my authentic self to everything, including interviews. After about 6 months or less working on commission (still dead broke, pushing a 1995 BMW wagon with an oil leak and no AC) I was finally able to begin renting.
From here, my business took off. I was running Groupon and Living Social campaigns in place of paying for advertising and within the next 3 years I had seen over 500 clients.
The most valuable experience is first-hand experience, and I had gotten my fill of it, but I knew I had reached a point where I was stable enough to continue my education. I have since, accumulated another 1200 hours of continued education at two different schools all related specifically to massage therapy and different modalities.
I currently have two locations that I work out of, one is a studio rented in a super cute, old little building in West LA on Westwood Blvd. The other is a room rented out of an absolutely amazing Yoga and Pilates studio Downtown LA called The Bridge Mind Body Movement. We share philosophies on the mind body connection as well as the power of movement and bodywork.
After all of these years, I can proudly say I have a dream schedule, I work when I want. This was imperative for quality of life due to endometriosis. I have learned so much as an entrepreneur and as an African-American woman, as a mixed woman, as a healer…but one of my major take-a-ways was the fact that your biggest fan will always HAVE to be you. It almost seems that when no one is on your dream team, and the nay-sayers come out, that is when you know that YOU are on the RIGHT track! Do not allow disrespect in your life, and make sure that you are capable of recognizing it. So much of our worth as humans and as women, is based nowadays on what we do and how much we make, but these things do not define you. When you are doing your life's work, the Universe provides, God provides.
I have since been able to dive back into my studies, and attend school full-time between my work schedule, with the goals of going into Research, and creating the field of The Science of Healing (one day to be trademarked).
The Key here is, I've done everything backwards and wrong according to society! I went to work before I went to college, I quit a job without another one in line and then another, I started a business with no capital, and I'm going back to school at 29 years old. Is how you got there really so black & white? If you are not fulfilled by what you do, then you are not serving you…if you are not serving you then how can we serve, help, or love anyone else unconditionally? Passions can and will evolve and can even multiply-rules cannot apply here.
We're always bombarded by how great it is to pursue your passion, etc – but we've spoken with enough people to know that it's not always easy. Overall, would you say things have been easy for you?
Some of the challenges, I previously mentioned, have been not having financial or capital contribution to get something started; Having to set aside negative, unproductive feedback when working on a sole project such as starting your own business; learning how to transform unwanted client energy into attracting the type of client energy that is productive and healing; and learning how to manage books, budget for an accountant, and keep your taxes on point. Another obstacle specific to massage therapists is the crossover you sometimes get with the illegal prostitution world. Many modern-day prostitutes "pose" as massage therapists which overtime has given the Massage Therapy Industry this "stigma" if you will. Learning how to protect yourself from solicitors, how to expel that toxic energy took some time at first. The types of thoughts that went into this are deep, for instance the color of my advertising materials and logo is black white and grey, being sure not to include any colors that may possible appeal to a more sensual nature (purples and reds). For 5 years I only had one photo of myself available for anyone to see which was a professional head shot, this way a person is booking a session for healing and not based on what I look like. I even came up with a fake text message to send to solicitors before they were blocked that implied their phone is tracked and forwarded to the proper Federal and State authorities for further investigation…this method was based off a conversation I had with a state investigator/detective who was privy to the problem.
We'd love to hear more about your business.
I am Healing Massage by Alexis Rae. I provide massage therapy to all ages. I have blended many techniques over the years to create two types of sessions: "Yang-a deeper session" and "Yin: a lighter session."
Each focuses on holding a place for a balance of our energies or Yin-Yang. Unlike most other massage therapists or facilities, I do not buy into the "deep tissue" terminology common of the current field, because it is just that-terminology. We can access the "deeper tissues" (lying deep to more superficial muscle tissue) without using 'excessive' force and/or causing pain. Causing pain (common of most deep-tissue massages you find today) has a specific chemical effect in the body that becomes counter intuitive to the intention of our work, and is very different from the sensations felt when 'releasing' pain and tension within the body. Very Very few instances require a restructuring by pain and/or painful compression. Causing pain is like taking an Advil, the body does what it is supposed to do in response and shoots our natural, chemical pain relievers to the area…these are temporary effects, when gone, we see even more inflammation. A simple theory that touches on this is trigger point therapy, which states that once we have awoken/acknowledged a trigger point, we don't go into it again for at least 24 hours.
I work with the energy of each person, not just the physical body. We talk about these things when necessary and often we get emotional release through the bodywork. I also blend my own oils, using an evolving formulation of Vitamin E, Jojoba, Grapeseed, and essential oils. I always know what's in my product, eliminating that margin for allergic reactions that many people have to our more popular massage lubricant brands of today.
What were you like growing up?
Growing up I was shy, I am loud, but I am shy. I was an athlete. I played soccer, basketball, volleyball, softball.
I always loved art and cooking, I found the joy of cooking at about age 9. As the oldest of three, in the 90s… I took on the role of caretaker while my parents were at work. Like in cooking, I always loved making these "potions" with soups and pastas, fascinated with the idea that the different combinations of flavors that could be made with spices, herbs, and liquids have different effects physically and emotionally. I have always felt the healing energy within myself. I was always in prayer to myself, and even have memory of hands on praying for healing (shyly performed). I have always been an observer, sitting back and watching and hearing everything that went on in a classroom, bus, or sleepover. Coming up with human studies in my mind. I have also always been empathetic, feeling deeply what others feel and even at such a young age, understanding what was happening. I have always been a vivid dreamer, dreams from ages 6,7, and 10 still just as fresh in mind today as they were then. In a nutshell, I have always been a left brain, creative, introvert…who once you get started, won't shut up.
Pricing:
$75-140 per session
Packages are 25% off each session and start at $160
Contact Info:
Address: 1951 Westwood Blvd.
Los Angeles CA 90025

1820 Industrial St #102b,
Los Angeles, CA 90021

Website: HealingMassageLA.com
Phone: 805.766.0011
Email: sensirae@gmail.com
Instagram: @healingmassageLA
Getting in touch: VoyageLA is built on recommendations from the community; it's how we uncover hidden gems, so if you know someone who deserves recognition please let us know here.