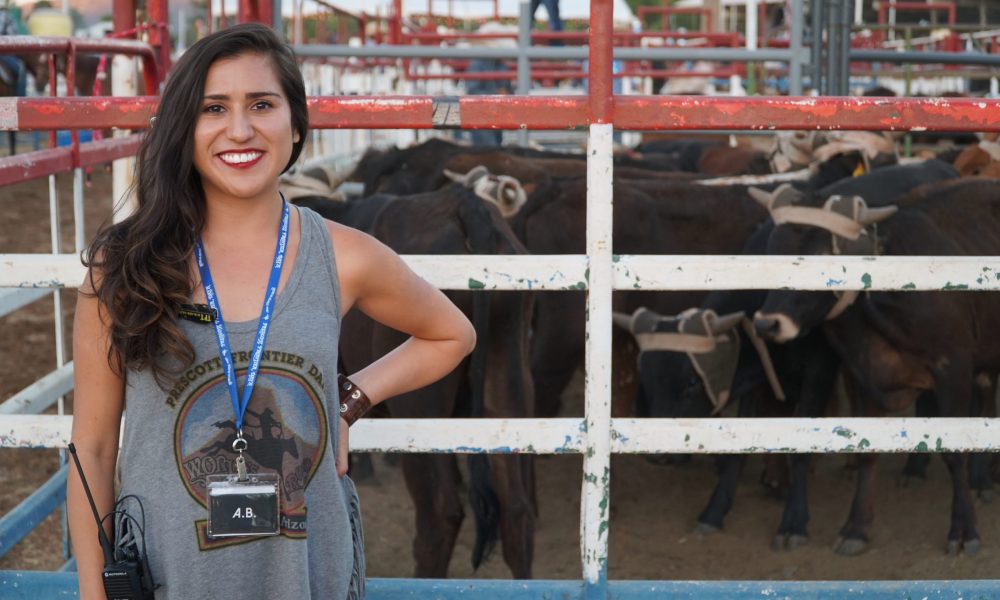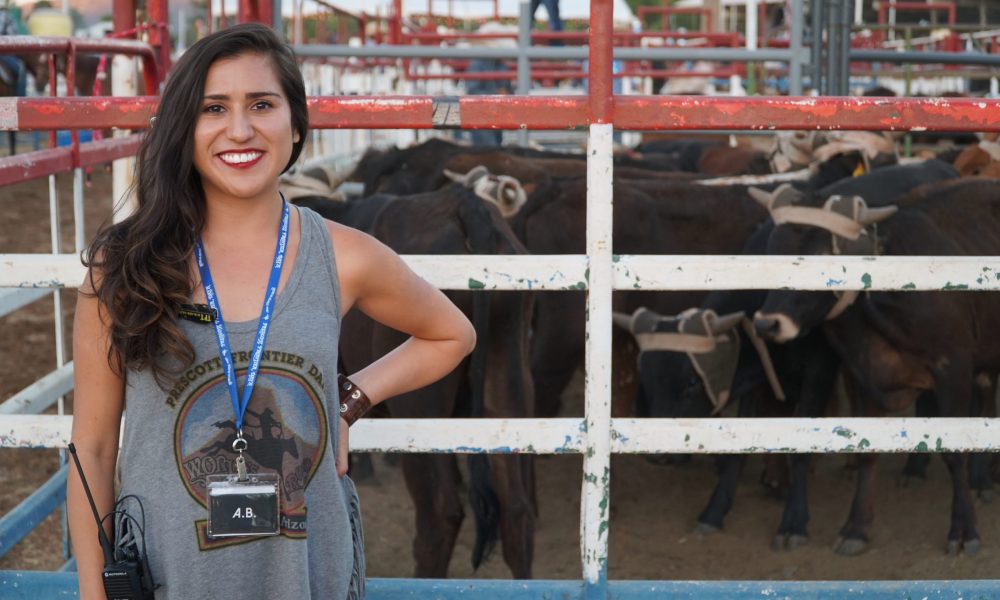 Today we'd like to introduce you to Alexandria Baltazar.
Alexandria, let's start with your story. We'd love to hear how you got started and how the journey has been so far.
Growing up outside of Los Angeles (and not having any contacts in the entertainment industry), I wasn't sure what I was getting myself into when I knew that I wanted to produce television. It was tough. I didn't have anyone to guide me or give me insight on what I was REALLY about to do. I was fortunate to have taken a class in high school that emphasized television production, but it still wouldn't give me the realistic insight to prepare myself.
Fast forward to college, I graduated from Riverside City College with 5 Associate Degrees varying across the board of math, media, and social/behavioral studies. I took that knowledge with me to Columbia College to pursue a Bachelor's in Television. During college, I often spent my spare time working on other students' thesis films as a Producer and First Assistant Director. The students I surrounded myself with had more talent than I could've imagined. Their projects entailed me directing car scenes, working with animals, and so much more than I saw myself doing as a college student. But I never saw anything as something that I couldn't handle. My studies, my professors, and the initiative I took in really researching my craft had given me the biggest reality check, but in a good way. I knew THIS is what I really want to do for the rest of my life and there is nothing else. This is really IT for me so I have to give it my all. This period really set myself up for success and I think it has given me so much to get me to where I am today and taking a leap into the professional world of television production.
Coming out of college, I was hired on my first Netflix show working on Car Masters: Rust to Riches. Honestly, it's hard to not say that this was by luck. What are the chances that a Netflix show was beginning production in my hometown outside of Los Angeles? I saw the post online through Staff Me Up and I was hired as a local. This show wasn't an easy one (all shows aren't in different capacities). We worked in extremely hot and very long days with a skeleton crew. But to my advantage, I was able to spend more time learning from the respected Producers above me. I established relationships and mentorships that I have no doubt, will last a lifetime. My passion, hardworking and professional attitude was noticed and was/is appreciated much more than I would think. The more I work in the industry, the more I realize how often my superiors enjoy that. It's like a breath of fresh air to them although I'm just being myself? Those relationships and mentorships have led to continue my experience as a Junior Producer working with Discovery, A&E, and ESPN+ to name a few. To my surprise, I had always saw myself working on scripted content. I enjoy producing unscripted television because I've found the realism and relationships that need to be made to produce talent to be a much more personal experience.
Currently, I'm working in preproduction, helping produce an exciting new unscripted series on behalf of WWE Studios. (pinch me) I always grew up watching wrestling with my family, imitating The Rock before I knew him as Dwayne Johnson. Here I am years later into my adulthood, contributing to a franchise that has contributed to my childhood and pop culture. I am especially excited for it and couldn't been any more grateful to be given such an opportunity.
But I consider this just the beginning of my story.
Has it been a smooth road?
I'm proud to say that it hasn't been the smoothest road. One of the most challenging phases for me (and I think most) is getting "your foot in the door." And that's just step one. It takes research and crafting your approach in each and every potential person that could possibly help you or give you insight. It was realizing that just because someone works in the television industry, doesn't mean that they can help land you a job. That's something I understood and had to really be patient with. But most importantly, I had learn exactly WHAT I wanted to do and expressing that in confidence every opportunity I had. When I first began working in television, it didn't really get any easier landing jobs or establishing new contacts. If anything, it became a little more daunting because I didn't know how to showcase the skillset I had. And the downtime between shows (or gigs) can be psychologically challenging. "Am I never going to get hired again?" "Have I been forgotten about?" So many different thoughts tried to creep their ways into scaring me into a different profession and I was in a temptation to look for "media" related jobs that weren't necessarily what I do today as producer. These are just the basic struggles aside from the different personalities and random "fires" that have to be put out in a timely manner day-to-day. It's tough, but it's beyond a rewarding aspect of my profession.
On a more personal level, I'm a commuter. Still am today. It takes me 2 hours on a good day to get into the city. Vice versa coming home. It's exhausting and sometimes I question myself. But it's the situation I'm at with my own life right now and I'm okay with that because I'm doing what I love. Also, I know that pain (if you want to call it) is temporary.
I appreciate the struggle and without a doubt, realize that there are more challenges for me than I can anticipate for now.
We'd love to hear more about your work and what you are currently focused on. What else should we know?
I work as a Freelance TV Producer in Alternative Programming / Unscripted Content. More specifically, my work and passion reflect content in sports, competition-reality, and docu-follow series. I'm most proud of the reputation I'm building with some of the most successful production companies I've had the pleasure of working with such as IPC, 3 Ball MG, and MAK Pictures to name a few. As a Producer, I feel like what will set myself apart from others is my ability to mediate relationships and "making it happen" regardless of the circumstances.
How do you think the industry will change over the next decade?
Right now, I think unscripted television is at a huge advantage. It's an especially exciting time to be involved.
Vaguely speaking on this level, unscripted productions are less of a financial risk for networks given that it's less costly to produce versus scripted content. With the success buzzing around shows like Love Is Blind and 90 Day Fiancé, I can't help but wonder if unscripted television is at its peak.
Undoubtedly, we have been experiencing this huge shift to streaming platforms and I think it can be overwhelming for the consumer to decide which platform to commit to (in some cases). Regardless, it provides an abundance of opportunity for the future of entertainment and Producers like myself.
Interestingly, I had always wanted to get involved in scripted content until I realized the connection you have to establish with real people and produce them as talent. The opportunities are just as endless in both mediums.
Contact Info:
Suggest a story: VoyageLA is built on recommendations from the community; it's how we uncover hidden gems, so if you or someone you know deserves recognition please let us know here.