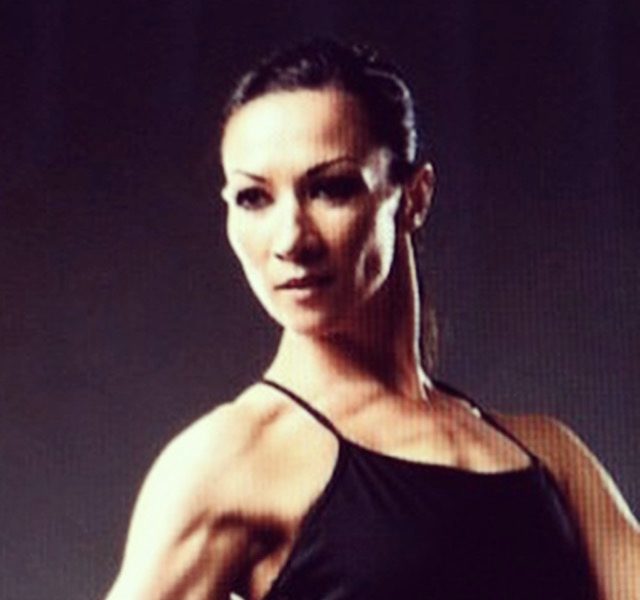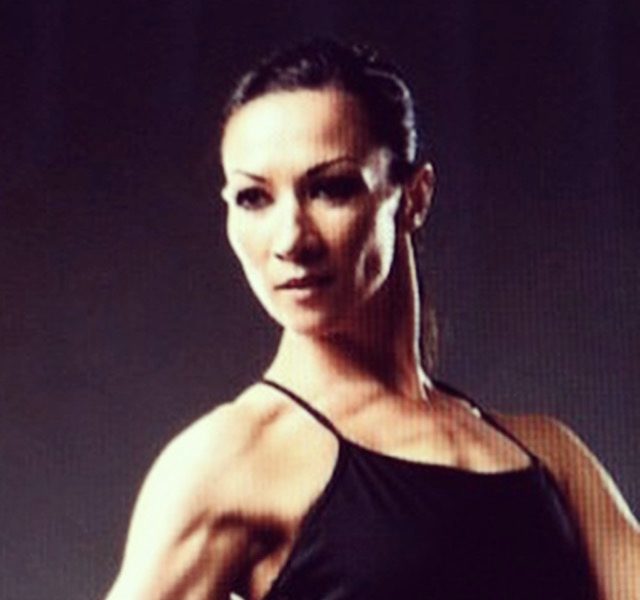 Today we'd like to introduce you to Alexandra España.
Alexandra, can you briefly walk us through your story – how you started and how you got to where you are today.
I am the opposite of what many expect. I am a classically trained ballet dancer who revived her career in her 40's, tattooed mother of two grown sons, vegan, Pilates Instructor, married to a Punk musician she met in high school, who lives in Los Angeles, as her family has for over 100 years.
I am currently dancing as a freelance dancer who (pre COVID-19 virus) recently has been performing with Mixed eMotion Theatrix, based in Los Angeles. I am also an independent Pilates instructor, certified through Body Arts and Science International, with a specialty in Pilates for injuries and Pilates for dancers, teaching clients mostly in Beverly Hills and Venice. I am devoted to health and wellness of the body and the planet which is why four years ago I, along with my husband and kids, became vegan. I am a supporter of the Black Lives Matter movement and am hopeful for a safer Los Angeles for all people, especially in the black, brown, indigenous and LGBTQ communities.
If you'd have told me after everything that's happened in my life, that I would revive my dance career long after I thought it was over, and since turning 40, film my first commercial dance gig, perform in New York City and Disney Concert Hall, I would tell you you were lying! I would have the same reaction if you would have told me ten years ago that I'd be a well established Pilates Instructor in LA, with some of the most devoted and incredible clients who would feel more like close friends and family than anything.
It's odd that I find myself identifying as so many different things when as a child, I only identified as one thing, a ballet dancer. I trained my entire childhood beginning at the age of three, giving up every "normal" childhood experience to devote myself to ballet. Fortunately, I grew up near the best Royal Academy of Dance certified school in LA County, Village Dance Arts in Claremont, CA, where my teacher Toni Carrion was like a second mother to me. At ten years old, I began traveling to train with some of the best teachers in the US. I left home at 14 to live in Massachusetts at Walnut Hill School of the Arts. At 16, I lived in NYC to attend School of American Ballet. After some life-altering events, I returned to LA to finish my training at Los Angeles County High School for the Arts.
I began my professional career at 17 with Pacific American Ballet Theater in Los Angeles and later danced with California's Riverside Ballet. After getting married to my husband who I met in high school and becoming a mom at 21, I danced with Anaheim Ballet as a principal dancer until I tore my hamstrings and decided to "retire." Giving up dancing was horrifying, heartbreaking, and left me feeling like the world's biggest failure. I'd lost my dream and was floating through life with a deep sense of loss.
During my retirement from dancing, I kept myself as far away from dance as I could. It was too painful to not be able to do what I loved and even worse to see others living their dream. Because I loved moving and since I spent a lot of time with my brother who as a teen was a devout powerlifter, I got a job at Bally's and eventually became a club manager. Working nights and weekends with a small child was tough so when my mom graduated law school, I helped her open her law firm and ran it as a managing paralegal.
Although I figured out how to work a "normal" job, I was still so heartbroken to not be able to dance professionally. Fortunately, with the encouragement of my husband, I returned to dancing and with the mentorship of Glenda Carhart, I became a ballet teacher at Riverside Ballet Arts. There, I fell in love with teaching and with a lot of massage therapy and Pilates, I happily returned to the stage for a few Nutcrackers with the school.
While teaching ballet a few of my co-teachers became certified in Pilates and I took class from them every chance I could. After eight years of teaching ballet, I decided to also become certified in Pilates. In 2011, my husband and kids took a huge chance. We left my thriving teaching career in Riverside and we moved to Los Angeles. We wanted more opportunities for my husband and I career-wise and for our sons to pursue their interests.
Little did I know how much of a turn my life would take. We thought LA would be tough and possibly lonely as most of my family had moved away. What we found was the opposite! We found friends and neighbors who were incredibly loving, coworkers in the Pilates community who would help me find work, studio owners and clients who would value my experience and love of teaching and a dance community who were so beautiful and so wonderful that I felt right at home. In my pursuit of health and well being for the planet and social equity, we also became vegan. In LA, we have found some of the most incredible vegan food that anyone could dream up!
Los Angeles gets a bad wrap for being fake, and the kind of place that will chew you up and spit you out, but that is not what I've found. I've found a city full of amazingly talented and generous people. I've found a dance community that embraces EVERYONE, other Pilates Instructors who share knowledge and help each other expand their businesses and choreographers like Janet Roston who have given me opportunities that no female dancer in her 40's gets to have (like New York and Disney Concert Hall!).
Los Angeles was my original home, but I left it to pursue my dreams, not knowing that they'd all come true once I returned. Just like my great-grandmother, I'm living in South Los Angeles, raising my family and enjoying what this beautiful city has to offer!
Great, so let's dig a little deeper into the story – has it been an easy path overall and if not, what were the challenges you've had to overcome?
My road has been wild, twisting, turning and full of potholes, but I still think I'm extremely lucky! I truly believe that even the worst tragedy contains a life lesson if we look hard enough.
When I was in middle school my cousin, who lived in Reseda, was in a horrible motorcycle accident while we were out riding in the desert. The horrific accident left him in a wheelchair with brain damage and left me with serious emotional trauma. I struggled a lot after that with being depressed and suppressed my emotions to keep myself sane. As a parent, we tend to pass on our trauma if we aren't careful. My fear of suddenly losing someone I love and of being in a helpless in a frightening situation still affects me, but it caused me to reflect a lot on how to let go and how to find the good in everything. In my most recent role with Mixed eMotion Theatrix, I tell the story of the accident and what my cousin brought the world after. It's pretty amazing to me that after all these years of trauma to now be making art with something that used to only bring me nightmares.
Also, my life has brought me a lot of financial struggles. My parents lost their business and their jobs, due to no fault of their own, back when I was 16. At the time, I was dancing in New York and was blissfully happy as my dance career was following the exact trajectory that I'd planned. Upon a visit home, I found out that my parents had lost everything due to the downturn of the real estate market and my Dad's employer, a local defense contractor, was now out of business. We lost our home, my parents divorced and I was immediately pulled back to LA. For years I was incredibly resentful, but looking back I now know that if that hadn't happened, I wouldn't have my incredible husband and sons. I also vowed to never be dependent on money for my happiness, because I learned early how fast it could be taken away even if you worked extremely hard like my parents did.
I also know my injuries which I suffered as a dancer have also taught me so much about how the body works and also that it's possible to heal. The body is incredibly resilient, but our emotional state, the food we eat and lack of movement can really take its toll and get in the way of our health.
We'd love to hear more about your work and what you are currently focused on. What else should we know?
In my Pilates work, I specialize in people who have injuries and health issues, along with older populations and of course dancers. Being a dancer all of my life, I am very experienced with movement, pain, increasing range of motion, and posture. This brings a different awareness to my teaching and also helps me be empathetic with my clients in what they are experiencing.
I also am fascinated with health. As someone who went from eating the "standard American diet" to becoming vegan, I can attest to the increase in health a plant-based diet brings. Plants provide all of the building blocks we need for building muscle and for fighting disease. Seeing that we are living through a pandemic right now, staying healthy is the priority. Eating a plant-based diet can reverse heart disease and prevent the diseases that are rampant in America, causing people to become disabled at astonishingly young ages and lead to premature death. My experience as a dancer who has to maintain relatively low body fat along with healthy muscle and vast amounts of energy, I know how to achieve that balance and can help my clients achieve good health as well.
What moment in your career do you look back most fondly on?
I think performing in "Moves After Dark" at the Disney Concert Hall was pretty amazing. I also feel incredibly proud of the feedback I receive from my Pilates clients and their successes. It's extremely rewarding to know you're helping someone live a better quality of life. During these stressful times of physical distancing, I have been able to help my clients maintain their physical health along with the social connection we've maintained through regular classes online. I think I've brought them a sense of normalcy and I know they've done the same for me!
Contact Info:
Email: 4espana@gmail.com
Instagram: alex_espana_la

Image Credit:
Michael Higgins, Bob Torres, Chris Hughes
Suggest a story: VoyageLA is built on recommendations from the community; it's how we uncover hidden gems, so if you or someone you know deserves recognition please let us know here.