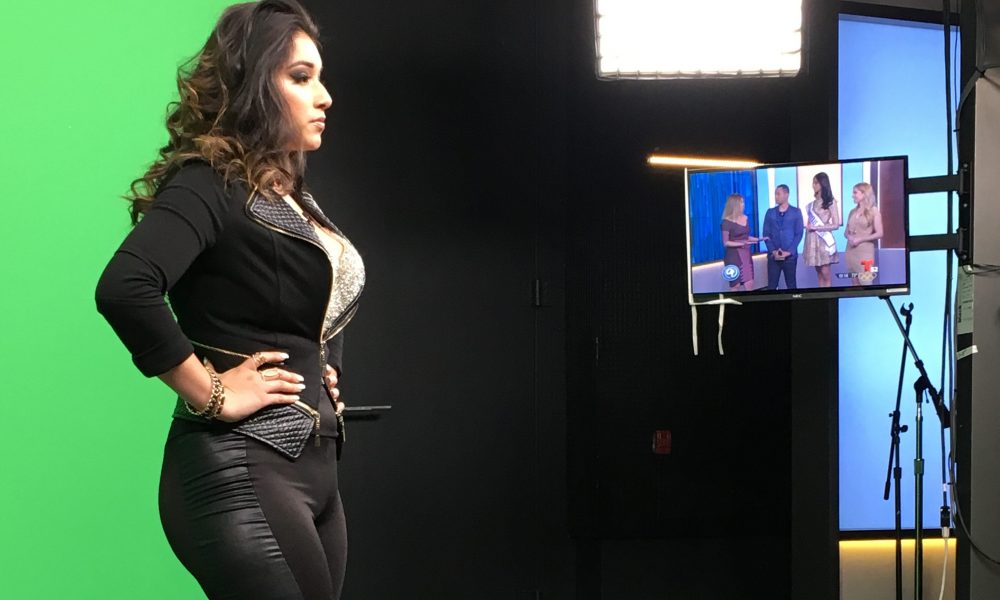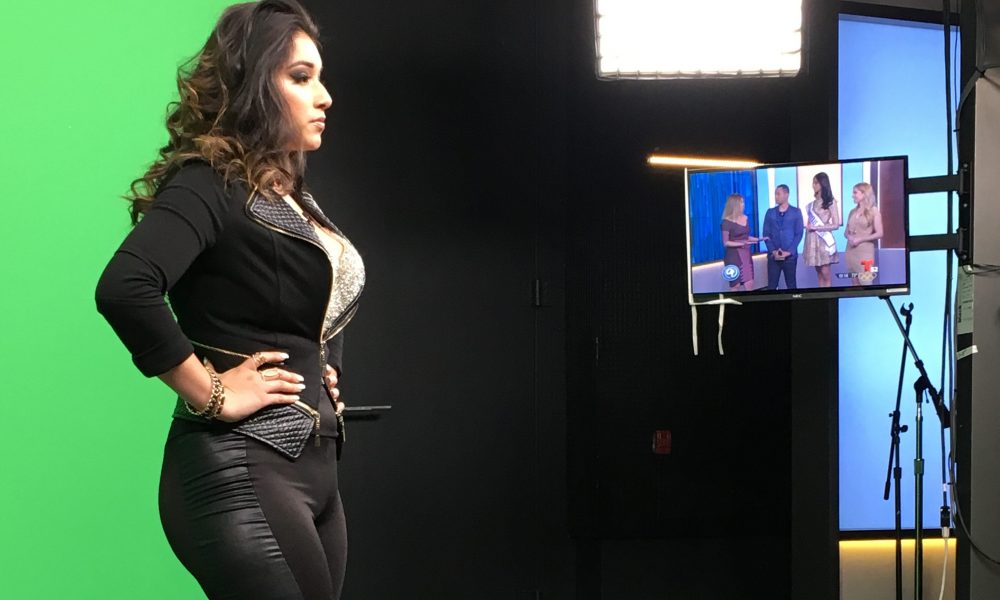 Today we'd like to introduce you to Alexandra Blackbird, Creative & Artistic Director (Pres.) of Blackbird Dance Company and Blackbird School of The Performing Arts.
Over the past 10 years she has created, choreographed and produced multiple ongoing series' of Live Music and Dance shows and filmed projects for her pro dance company members: "Love Songs of the Blackbird", "Lucky", "Eyes of the World", "Blackbird Alley", "Art Burlesque", "Tribute to Fosse", "24 Blackbirds" and "Amoure Sexuelle".
She is a college professor in Dance and a mother with a Master Degree in Education and Cultural Studies. Blackbird has performed and choreographed across the US and internationally for over 20 years. Some of her Choreography/Actress/Dancer credits include: "Oxygen Channel Hair Battle Spectacular", Teacher Role on "Stepping High", Televised Event: "Hollywood's Next Diva", Actress on Season 5 of Fox's "24″, Commercials for "Nokia" & "Ford", Bollywood films, independent films, music videos, TV and private celebrity clients.
As founder of Blackbird Dance Company, now a 501(c) 3 Non-Profit Organization, she believes in the integration of the community. Through the performing arts the ultimate purpose is to create a more enlightened society through empowering the youth. Spreading joy of movement while gaining professional skills and confidence in accomplishments is a part of her daily gift to the community. This honors her middle name, Joy.
Currently, Blackbird Dance Company has a dance studio and performance space as its home located at: 305 N Fairfax Ave Hollywood, CA 90036. The company continues to serve the community with private and group movement classes as well as provide community groups and organizations a space to create and rehearse for cultural and artistically diverse performances in music, theatre, dance and fashion.
Recent community partners and clientele include: SPARK, Deaf Theatre West, Madame Tussaud's International Youth Touring Program, 3rd Street Elementary School, Poinsettia Pre-School, production companies for filming, and networks of major dance TV shows and music artist touring.
With the 501©3 non-profit status, Blackbird Dance Company have community partnerships of artistic and culturally educational performance projects with the neighboring schools and other artistic organizations including Free Dance Days, and cultural workshops by revered Masters in the field of Dance.
For the past year and a half Blackbird has been working as a partner with InRage Entertainment. She is the Executive Director of A&R, finding, developing and sculpting talent into the icons that are launched into the music industry. She is a part of every facet of the artists' journeys from pre-signing development phase to their albums and touring.
Overall, has it been relatively smooth? If not, what were some of the struggles along the way?
I have always been a choreographer, but spent most of my twenties as a principal dancer for our own Fusion Dance Company and also the Executive Director. I learned a lot about running a business and how to become a non-profit organization by trial and error and definitely hustle! My kids' father was the Artistic Director and would continually push me and the group to go beyond what we thought was possible. Within a seven year span we took over Seattle, WA, had a major landmark studio Fusion Dance Company, in Capitol Hill District, and toured the nation with a steel drum band, Bakra Bata, through music festivals. Everywhere I have traveled since, I find a dance studio is like a second home and somehow it ends up falling into my lap. I have run and operated 7 locations throughout the US and Canada. Now in Hollywood I have the location and connection in the industry that I have always wanted! It has taken many years to build those production and community relationships! Throughout this whole time I have been a professor of dance, acting, movement, voice and continually elevate others through learning, now on a private celebrity coaching level. That is definitely the bread and butter for me. It has also brought me into executive producer arena for many projects with colleagues who appreciate my input and resources in the industry.
Consistent advice we work on is getting out of our own way to be better and better than ever imagined. Those crazy dreams we have, we have them for a reason. Because we are supposed to work toward them!!!
For generations, I have taught that being versatile is key. Have a zillion tricks in your pocket in every flavor that you can think of. Watch, listen, pay attention to what is needed and start giving it before they need to ask if you can. Be ready to deliver and never have an excuse. That means work diligently on your craft daily. Also be the type of person they would want to hire again and again- because that is truly how it works!!
What motivates you to continue moving forward in this industry?
I dream big and I continually find the next level for myself while remembering to enjoy it along the way. In art, in technology and in business relations, there is always something inspiring happening around me and many moments I have helped inspire others to continue their journeys. Sometimes I don't know until later when they express it to me in gratitude. That Is what keeps me motivated!!
When I first came to LA I wanted to help shift it into a deeper sense of respect for artistry not just the closed commercial cut-throat needs of the business. LA is a beast. It eats you up and spits you out the first year you arrive. In building my own platform and continuing to bridge it within the commercial industry, the shift has actually been taking place and I am happy now to be a part of the Hollywood community.
Please tell us about Blackbird Dance Company & InRage Entertainment.
What sets us apart with InRage Entertainment is that we are an independent music label that splits 50-50 with our artists. This is huge in the industry. People can be independent but not have the resources that we have since our CEO and VP of been with Sony entertainment for 20 years as producers and writers. We're all going to succeed. If one of us does, the whole group does. Plus we stake to be the #futureofmusicandfilm, changing the industry of what's out there, bring real music back, live instrumentation hybrids of amazing styles and just share talent in any genre. We plan to use technology to as the platform for the new generations of making money again through music.
My friend Dance Co. is a breath of fresh air. In the Hollywood community we are in the industry but we are also not the cutthroat feeling Hollywood vibe can create. Often times productions come and privately use Blackbird to create their Emmy award-winning choreography, their next amazing Broadway run of a show, or film some interesting and poignant pieces that are getting accolades and film festivals. The energy that we create and give to our community is manifested in greatness for individuals and the collective. We have amazing kids and adult program certifications and a pro company that thrives on creating your own lane and making your own position
If you had to go back in time and start over, would you have done anything differently?
Best advice to remember at an audition:
Be nice to everyone. You never know who is who in the room and outside the door. Most of the production assistants are going to be the bosses with their own productions in a few years. I always look at someone's work ethic and genuine spirit at how they approach the learning process while they are auditioning. If you are not enjoying it, or putting a great and humble effort to respect the work, it will be a difficult ride when hiring you for the job.
Any advice for aspiring dancers/performers, not in your company, who are wanting to break into the performing industry?
Learn how to market yourself. It is getting easier now with our videos from iPhone and all social media, but professionally present yourself online and in person with high quality content. Learn how to write from the heart, do your homework who you are speaking to, and not just sell yourself like "I'm the best so you better hire me" attitude. Even in cover letters for dance studio teachers!
*** honestly I would've gotten out of my own way a lot faster and not done things the hard way. ***
Best advice from an industry professional/producer/director/choreographer that was given to you?
Know who you are when you go to auditions. Now that I am on the other side of the camera a lot, I see it much more clearly. When someone fits the role, they just fit it. They weren't trying to be something they're not. It is so hard to not take it personally about auditioning, but all my acting teachers would say, "Auditioning is the job. Booking the job is the icing on the cake."
How has your family inspired/encouraged you to continue?
Honestly, my parents told me I better be able to make a living and they highly doubted that it could be done in the arts. They were also afraid of me traveling with two kids and living in big cities. Their doubts have definitely helped push my hustle. My two kids, who are now teens, have loved the artistic life we have in getting to travel and see different places, be a part of interesting inspiring projects and they basically grew up with music, dance and film experiences daily! It is a natural part of our life and flows in all of our expressions!
Pricing:
Group classes $15-$160 /month
Private Lessons $75-$3000/month
Rental Space $30/hr.-$450/day
Music on ITunes $1.29/single
Blackbird Dancewear $20-45/item
InRage Gear $20-$45/item
Contact Info:
Address:
Blackbird Dance Co
305 N Fairfax Ave
LA, CA 90036
323-466-1307
Website: www.blackbirddance.com
Phone: 3234661307
Email: contact@blackbirddance.com
Instagram: @blackbirddance
Facebook: Blackbird Dance Co
Twitter: @blackbirddance
Yelp: Blackbird Dance Co
Other: www.InRage.com @inrageent @sotoandthekrash @autumncymone @loomis

Image Credit:
Indep Artist: Yiyi on Telemundo with her new single Flashing Lights
Inrage Artist: Soto and Blackbird on the video shoot of So Much Better
InRage Team CRo & VP, Blackbird InRage Artist James Barmore with fashion designer, Chinowitz
Hollywood Club Production of Chicago's He Had it Coming with Blackbird Dance Co Pros
Blackbird with Christopher Scott in rehearsal for Teen Beach 2
Downton Funk Parody for College Humor, Blackbird cast and choreographed
Fik-Shun and Blackbird for years at the studio
Mama Blackbird on the lyra, 40s look good
Blackbird Dancewear photo shoot featuring Sophia Kamm w photo Cesar Osiris and creative director James Barmore
InRage Steam Dancers: Soleil Blackbird, Aria Castillo, Tsubasa Nakatani and Laurie Huff
Blackbird working with InRage's Soto & the Krash on set for music video So Much Better
InRage Artist- Autumn Cymone music codeo Needed Me Cover, featuring Viva Victor
Blackbird portrait of a flexible artistic business mogul