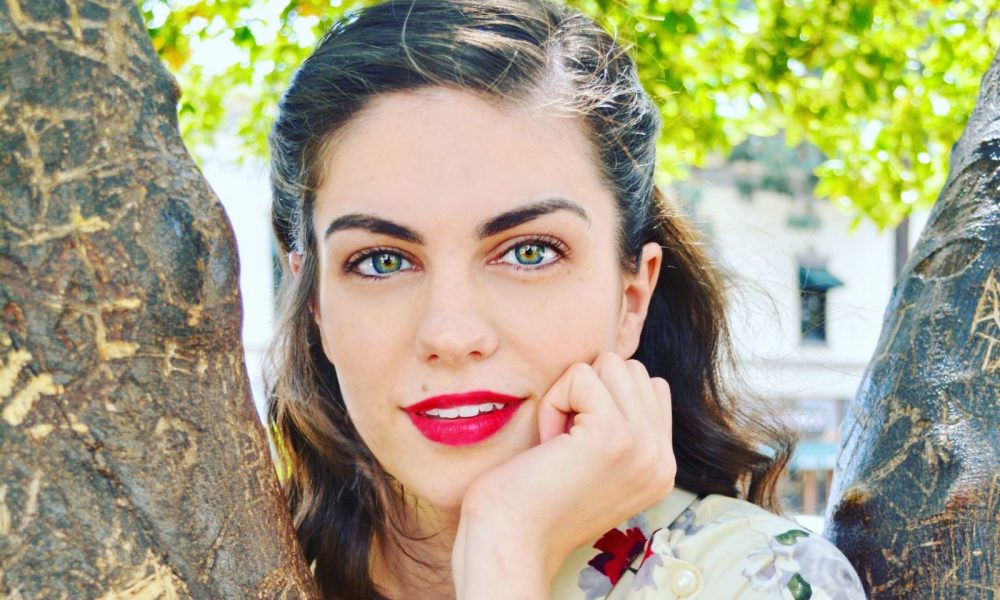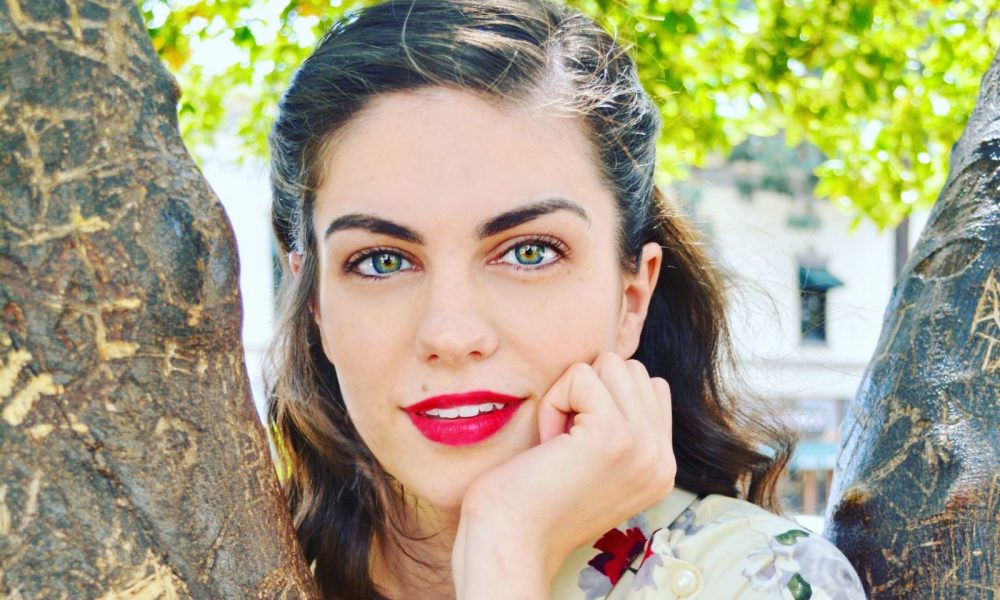 Today we'd like to introduce you to Alexa Moffo.
Alexa, can you briefly walk us through your story – how you started and how you got to where you are today.
I began being interested in acting at the young age of seven. I loved watching musicals like "Les Miserables" and "The Phantom of the Opera" and I remember wanting to be just like the actors on the stage. I started performing in community theatre productions, and as I grew older at my High School Walled Lake Western in Walled Lake, MI. I then went on to earn my BFA in Musical Theatre from Oakland University in Rochester, MI where I also began focusing on Film acting. While I loved to sing and dance, acting was really my strong suit. Being in front of the camera, it felt so natural and during college, I began professionally acting in film/tv.
In 2015, shortly after graduating college, I packed up and moved myself to Chicago, IL. I was ready to move my career onward in a much bigger city. What I didn't realize, however, is that life had a very different plan for me. The weekend after I finished moving into my apartment in Chicago and signed my lease, I found myself waking up in the back of an ambulance on the way to the hospital.
Being 22 at the time, and with a very clean bill of health up till that point, when I arrived at the hospital the doctors told me that I had probably just had a heat stroke, and they were just going to do a cat scan to "just be sure". When my tests came back they informed me that I had actually had a major brain hemorrhage in my frontal lobe and that my "fainting spell" was in-fact a grand mal seizure due to the hemorrhage. The next step was to send me to University of Michigan hospital in Ann Arbor.
Once I was transferred to UofM the rest of the weekend was filled with multiple tests and procedures to determine the cause of the hemorrhage. The final diagnosis was "Cavernous angioma of the brain" or "Cavernoma" for short. Upon reviewing the tests, I was told I actually had two of these "Cavernomas" both on the right side. One large one in the frontal lobe and a smaller one located towards the back of the brain and both were located high enough in the top "layers" of my brain.
It was explained to me that Cavernomas are pretty uncommon… however, it was also very uncommon that they actually caused any issues (about 2% of people with cavernomas actually even discover that they have them). It was also explained to me that I was very lucky… People that experience cavernomas causing issues are more likely to have them wrapped around their spinal cords/ in the center of the brain where it was not safe to operate. BOTH of my cavernomas were operable and in safe locations. Cavernomas are also benign growths. The cause is also unknown at how these "clusters" form. I was told because I have more than one that the likely-hood is that they are actually genetic and they were formed in the womb, however, until I have genetic testing done I will not know for sure if they are genetic or not. For those of you who are unfamiliar with these clusters, in laymen's terms, it's essentially these tiny clusters of capillary blood vessels that look like little raspberries in the brain. These clusters seep blood around them into the tissue of the brain on a daily basis, however, because the "seeping" is so minimal the brain is able to absorb the blood and dry it without causing any alarm. (Hence why most people who have these don't realize they have them). In MY case, the cause of my grand mal seizure was the large frontal lobe one, instead of just seeping blood, decided to hemorrhage significantly into my frontal lobe causing a huge bleed into my right frontal lobe. Thus, sending my body into an alarm.
The next step automatically in my mind (and my doctors) was treatment. My neurosurgeon told me that I had two options… Option 1: receive MRIs every six months to 'monitor' the cavernomas for changes/ future bleeds. Or option 2: brain surgery to remove the frontal lobe cluster. I was told regardless of what option I chose, I would also be receiving MRIs yearly for the rest of my life. As well as being put on anti-seizure medications. I was also told that if I chose to go with option 1 (no surgery) that if my frontal lobe cluster ended up bleeding again as badly, they would have to go in for surgery regardless. With a lot to think about, I came to the conclusion that if I wanted to continue on my path to being an actor and traveling to pursue that passion… I would need to have the most security I could have, and having surgery at a later date would be a worse option for me. I decided to stay home longer in Michigan, cut all my hair off, and schedule brain surgery to remove the frontal lobe cluster.
My surgery was 9 hours long, and coming out of surgery my doctor told me that he was very glad we chose that option. Upon going into the surgery he realized that the actual size of the cavernoma itself was much bigger than they had originally thought. This is when I could breath knowing I made the right choice. The recovery time for my surgery was 6-8 weeks. The first week was the hardest, but I got stronger every week and challenged myself every week to do more (within my restrictions).
On the 6-week mark, I went to Chicago to visit my apartment (which still had all my belongings in) to spend the weekend and look for a job to start once I was able to move come my 8-week mark. I walked into David's Bridal and got a job on the spot… when they asked if I could start next week? My immediate answer was "yes".
That entire summer, I spent living in Chicago auditioning and booking jobs. I earned enough SAG credits to become SAG E and my agency contacted me in July saying that they were opening a talent branch in LA and they wondered if I'd be willing to move there so they could submit me in LA. Not even a year after my surgery, I found myself packing up my car with as much as I could and with $1000 to my name. I moved to Los Angeles in August of 2016.
This entire experience in my life has become really eye-opening in so many ways… It showed me how no matter what you do or how much you "plan" your life. Nothing is 100%. Life can change in an instant. I had my entire life planned out once I graduated. An apartment in Chicago, my stuff moved into that apartment. Life hits me with a grand mal seizure and I find myself unable to drive, living back at home, cutting my hair off to donate it and waiting for a surgery date, getting used to my new medication that I take daily to protect me from seizures. I had never really experienced depression before, and for the first time in my life; it hit me like a ton of bricks. I waited, I pushed through, and once I was done recovering? I was on the first train to Chicago. The next step above Chicago was Los Angeles, a bigger pond. I moved there signed with an agency that believed in me, in my talent. I got a job at The Coffee Bean and Tea Leaf across from the director's guild in West Hollywood so I could be free to go on auditions in the afternoon/evenings. I started networking. The LA lifestyle was my life and I loved every part of it.
As an actor, we all go 100 million miles per second. It's in our blood to do so. You need more money? Pick up another serving job. You need sleep? There's no time for sleep. We. Want. MORE. I was struggling to pay for my bills and rent in Echo Park. I decided to look for another job, and I came upon an audition for Medieval Times in Buena Park. I got the job. For a couple of months, I did the commute from LA to the OC to work the coffee shop in the morning, then Medieval at night. I'd drive home to LA at 11pm and wake up at 5am to do the whole thing again the next day.
In April of 2017, life hit me again with another curveball, a second seizure. I had to go through all the motions again… the cat scans, the MRIs, the neurologists, and the neurosurgeons. All of them said the reason for my second seizure was that I put too much on my shoulders again; I created a perfect storm for a second seizure. I found myself in the waiting game again. That lack of independence that I have always been so good at achieving. Slowly, I moved myself out of LA and to Orange County to be closer to Medieval so I could work more hours there, I also enjoyed the fact that working at a place like Medieval Times I'm able to perform every evening as well. I created a better routine for myself so I would ensure to follow doctor's orders and had to find a new routine to keep thriving as an actor and continuing to go to auditions and book.
Also, a lot of actors ask if living in Orange County is worth the drive or if it stops your motivation for auditions and I don't think so at all… is it easier living in LA? Sure. But if you're willing to do whatever it takes, it doesn't matter how far the drive. Whenever my agent needs me to be in LA for an audition, I'm in the car and ready to go.
Has it been a smooth road?
Looking back on everything, it definitely wasn't easy…
But there's times where I felt so down and defeated. I cut all my hair off and while I felt confident about myself, it put me in a different light with casting because now I was going out for other roles I wasn't used to going out for. I had to find myself again as an actor and that was a lot harder than I thought it would be. There were times where I would cry and say, "it isn't fair" because I wanted to do MORE. My family was also in Michigan as well, so after my second seizure it was very hard not to have their support and help available to me like it was the first time.
But the one thing that pulled me out? How THANKFUL I was that it wasn't worse… There are so many brain injuries and diseases that I could have had and yet? I was blessed with this. I was blessed with the ability to go on and to do what I want to do. The universe/God/ whoever is out there has a bigger plan for me. Every time I think to myself "You have this brain condition, Alexa, maybe you should give up on acting and just go get a 9-5 to be stable with money and insurance"… I go watch my demo reel, I watch one of the short films I've been in and recently won "Honorable Mention for Best Actress" in, I look at pictures of me smiling on set with my friends and enjoying myself. I remind myself why I started acting in the first place. I KNOW I'm good at what I do.
There's a reason why I experienced the things I've experienced, and there's a reason why I'm still here. That reason is to share my story, to share my gift. I'm excited to see what else life has in store and I'm excited to grow more as an actor and continue to tell stories. In the end? I wouldn't change one thing.
We'd love to hear more about your work and what you are currently focused on. What else should we know?
I'm an actress. I'm known for my co-star role in Chicago PD as "Sage". My role as "Lorena" in Jeremy Reyes' short film: "They Broke In" – I have received an "Honorable Mention" award for Best Actress for this film, as well as another nomination for best actress. I also recently just finished filming "Aurora" which is a short film directed by Dayna Li. I played the lead role of Charlotte.
I'm very proud that I'm able to say that I've overcome, so far, these hard obstacles in life and yet I'm still able to find the passion and drive to get myself out of that hole. I'm able to dust myself off and follow that dream of mine no matter how hard it is and how hopeless it may seem at times.
What sets me apart from others, I think is my drive because of the experiences I've had and my look. I have a mix of Scottish and Italian background, so I have very unique features. I'm also a dual citizen with Canada so that helps with casting because I can work as a local in Canada.
Is our city a good place to do what you do?
I think LA is a great place for actors to start out! If you have a dream? Go big or go home. You can do anything you set your mind to, and jump over any hurdle life puts in front of you. You just have to be willing to do it.
Contact Info:
Image Credit:
Nicole Souza, Jeremy Pangilinan, Matthew Khaddor, Brett Wheat
Suggest a story: VoyageLA is built on recommendations from the community; it's how we uncover hidden gems, so if you or someone you know deserves recognition please let us know here.