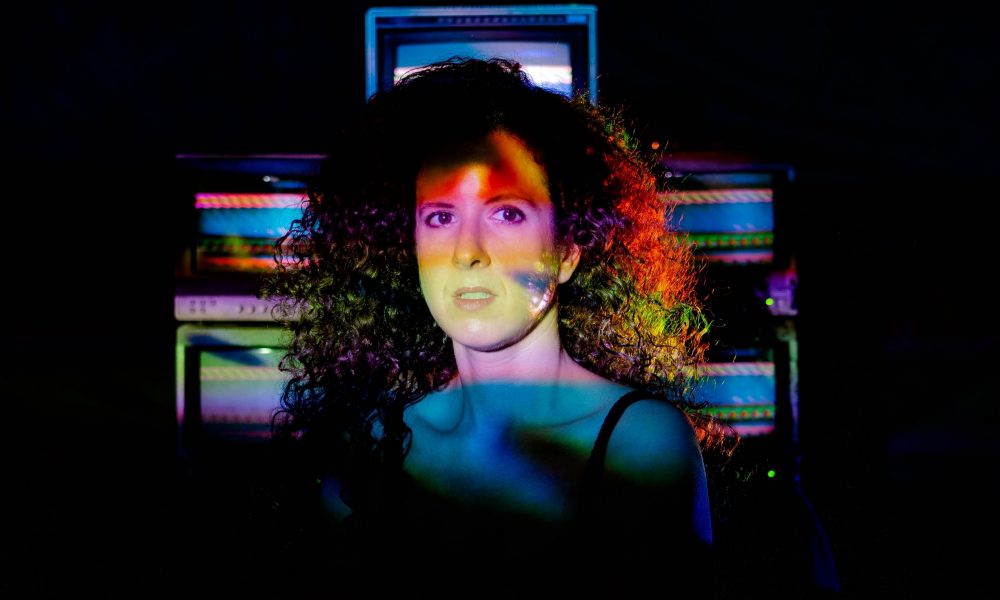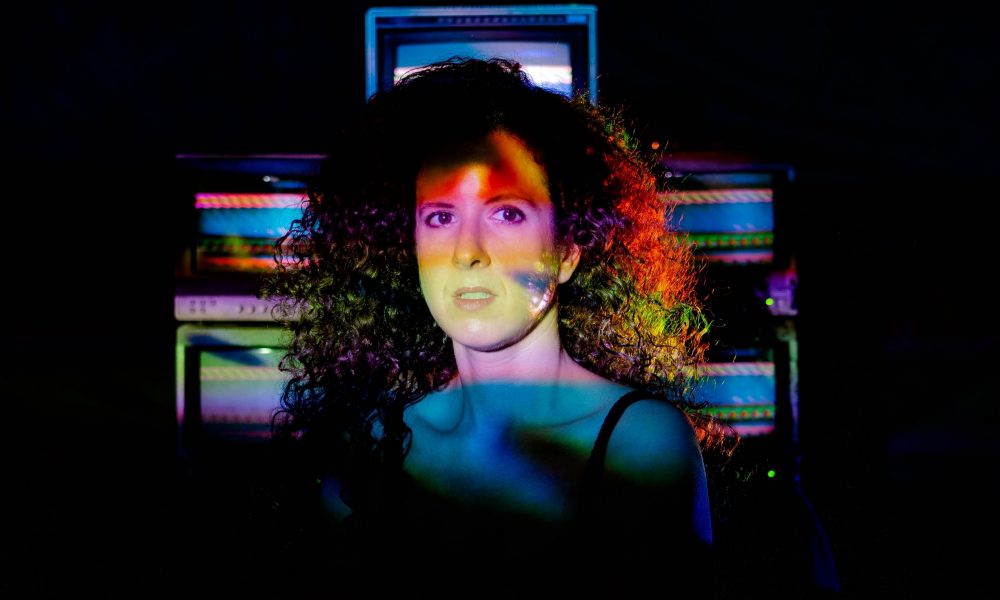 Today we'd like to introduce you to Alex Pelly.
Every artist has a unique story. Can you briefly walk us through yours?
Originally from Montreal and Toronto, I moved to LA when I was 18 to go to film school. My program was Hollywood geared and I felt frustrated by all the conventions I was expected to follow in traditional narrative filmmaking. I declared a second major in creative writing where I focused on poetry and was inspired by the writing professors who encouraged me to break rules, experiment and get weird. This is when I became interested in anti-narrative forms and exploring the fleeting momentary emotional and sensory aspects of the human mind. I graduated with a degree in traditional cinema and poetry and little to no knowledge of experimental film.
Towards the end of school, I became involved with Dublab, an internet radio station and arts nonprofit based in Silverlake that was run by Mark "frosty" McNeill and Ale Cohen at the time. I've always had a passion for music and helping dublab with various music-driven video projects seemed like an ideal blend of my interests. Through Dublab, I also started to intern at a boutique music video production company called The Masses, captained by Matt Amato. I would become an editor and director there over the course of the next five years.
Dublab produces live music shows and there was a need for artists to provide projections. Matt would sometimes do visuals, but had limited time and there seemed to be a lack of other artists with the right aesthetic. I'd never thought of being a VJ before, but I decided to give it a shot. Mark and Ale were incredibly supportive in giving me free rein though I was totally inexperienced, and Matt was enthusiastic to pass the torch. The first time I ever did visuals, I was assisting Matt at Dublab's Tonalism at the Henry Miller Library in Big Sur, May 2009. He was doing visuals for the stage and I was projecting some abstract patterns on surrounding trees.
My first year of doing visuals, mostly for Dublab shows, was all computer-based. I'd just pull interesting samples from films to manipulate and mix live with software. Then in the summer of 2010, Mark and Matthewdavid of Leaving Records started a monthly night called Top Tape at the Hyperion Tavern. It was an open deck night for people to share their tape collections. Mark asked me to do visuals, and I decided that I would do them all with VHS tapes. Some friends of Dublab lent me an Edirol V4, a video mixer that can mix analog video sources. I started doing Top Tape with a stack of VCRs, old TVs as monitors and a suitcase full of VHS, all amassed at thrift stores.
Every now and then, someone would come into Top Tape with a VHS tape and ask me to mix it into the visuals. One day a video artist named Miko Revereza handed me a home-recorded VHS. It contained a beautiful tunneling abstract video that I assumed to be some sort of animation. I asked him about it, and he told me that it was video feedback. I still had very little knowledge of video art at this point and was unaware of video feedback as a process. Miko explained that it was created by pointing a camera at a screen displaying its output in an infinite loop. At the next Top Tape, I brought my camera and started mixing some rudimentary video feedback into my visuals. It was mesmerizing and so exciting to generate something out of nothing. I've been developing my video practice around feedback ever since.
For a few years, I was creating geometric animations in After Effects and then processing them with analog hardware. That was my method for the heyday of Perpetual Dawn as a rave from 2015-2017. I would also play with inserting physical objects into my feedback loop, which was how we made a video for Solid States, a residency I did with Elaine Carey at Coaxial Arts in 2017.
In 2015 my friend Derrick, a music producer and synth king known as Baseck, started telling me about LZX modular video synthesizers. It seemed a natural progression for me, but the equipment was expensive and I was used to using cheap thrift store gear, so I resisted for a couple of years.
In the spring of 2017, Perfect Circuit, a synth store in Burbank, lent me their store rig to make a video intro for their YouTube channel and paid me with an LZX Visual Cortex, at the time the "brain" module of contemporary video synth systems. I was hooked. The audio-reactive capabilities were so satisfying and I loved the potential of further eliminating a computer from my process. I was also exhausted from years of hauling multiple TVs, cameras, tripods, mixers, and processors to gigs. I wanted to continue my analog practice while reduce my live set up to a single case.
Soon after I returned the rig to Perfect Circuit, I got laid off from my job. I immediately got freelance work and had these magical three months of double income with severance pay. I spent it all on modular gear. Derrick helped me build my first case, and Sam Newell, another video artist, sold me many of his used modules. I've been hooked ever since. All my money goes to modular gear now. I don't think I've bought myself new clothing since 2017.
We'd love to hear more about your work.
Over the past decade, I've been tunneling deep into video feedback. The possibilities seem endless as I discover new ways to generate it, manipulate it and process it. I love its tactile nature. It's like playing an instrument, but instead of sound, I make a video. I think I'm just a frustrated musician with video gear. These days most of my work is a blend of modular video synthesis and video feedback. Though I definitely started out as a VJ, mixing and processing sampled clips, all my work is now entirely self-generated. I've also expanded beyond show visuals to do installation and performance with and without music. I actually dislike the term VJ, because it seems inaccurate and reductive at this point.
Synthesizing analog video can be deeply meditative for me. I definitely spend a lot of time frustrated, troubleshooting technical difficulties and trying to tweak one problematic aspect of a video feed only to have the whole video fall apart and disappear – it's a sensitive process that's sometimes difficult to control and almost always impossible to recreate. But when things are going right and I'm happy with what I'm seeing, it's ecstasy. I can just sit there and watch a good feed forever. After a late-night, the textures and colors from the screens are still imprinted on my eyelids when I close them to sleep.
I hope my work can be equally soothing to others. My aim is to offer a fixed point of focus for people to explore their own subconscious. I want to guide them on a journey of color, tempo, texture and mood whether in the company of music or simply in silence. I want my work to be an escape from the fixed narratives and prescribed meaning imposed on all areas of our experience. An alternative to the rigid plot arc that was rammed down my throat in film school. I want to make poetry for your eyes.
We often hear from artists that being an artist can be lonely. Any advice for those looking to connect with other artists?
Life and art have been turned on its head over the past couple of months. It's scary and probably harder for everyone. Personally, I'm no longer able to work a day job, so I'm excited about all the time I have to dedicate to making art, exploring and expanding my practice. However, I really miss shows and having a direct and in person platform for my art, as well as having the funds to sink into my projects. Currently, I think our city can encourage artists and help them survive with financial relief and rent forgiveness.
How or where can people see your work? How can people support your work?
In the past, my work has mostly exhibited through live performance at music shows and through installations at art shows. I did visuals for Perpetual Dawn, originally an after hours electronic music night started by Kid 606, which has now expanded to a music series that includes Perpetual Drone (an ambient night) and Perpetual Dune (an eclectic desert festival that blends experimental music during the day with dance music at night). I was a regular at Coaxial Arts, a non-profit arts space and organization that is at the center of experimental video and music in this city. I also continued to do many events with Dublab. I've had the opportunity to show work or perform at LACMA, MoMA PS1, The Geffen Contemporary at MOCA, Hauser and Wirth Los Angeles, Gagosian Gallery Beverly Hills, Los Angeles Central Library and LA Weekly's Artopia. I've performed live with Terry Riley, Suzanne Ciani, Kid606, Telecaves, Drum & Lace, Dntel, ESP and countless other talented music makers. It's been an amazing decade and I'm so grateful for all the opportunities I've had, many of which sprung from the incredible community that surrounds Dublab.
However, obviously none of that is happening now that we're all in quarantine. I continue to have a monthly audio-visual show on Dublab called PELLYVISION, for which I do two hours of video performance to accompany various musical guests. I'm currently in the process of setting up a server so that I can do live visuals in sync with musicians in a different location. I'm also exploring other options for online performances. You can check out my work on Instagram or my website, and I recently started a Twitch channel for streaming live video. I'm deeply hopeful that all the amazing spaces and organizations I mentioned above can continue in the not too distant future and I'll be able to continue sharing my work in person.
Contact Info:
Image Credit:
Tracy Nguyen, Alex Mata, Cindy Pitou Burton, Alex Pelly
Suggest a story: VoyageLA is built on recommendations from the community; it's how we uncover hidden gems, so if you or someone you know deserves recognition please let us know here.