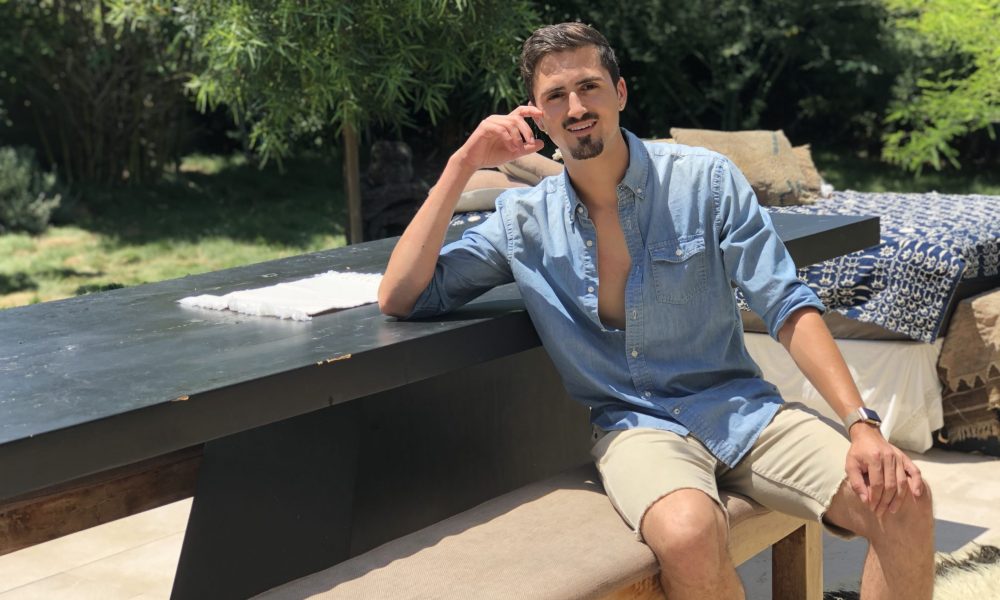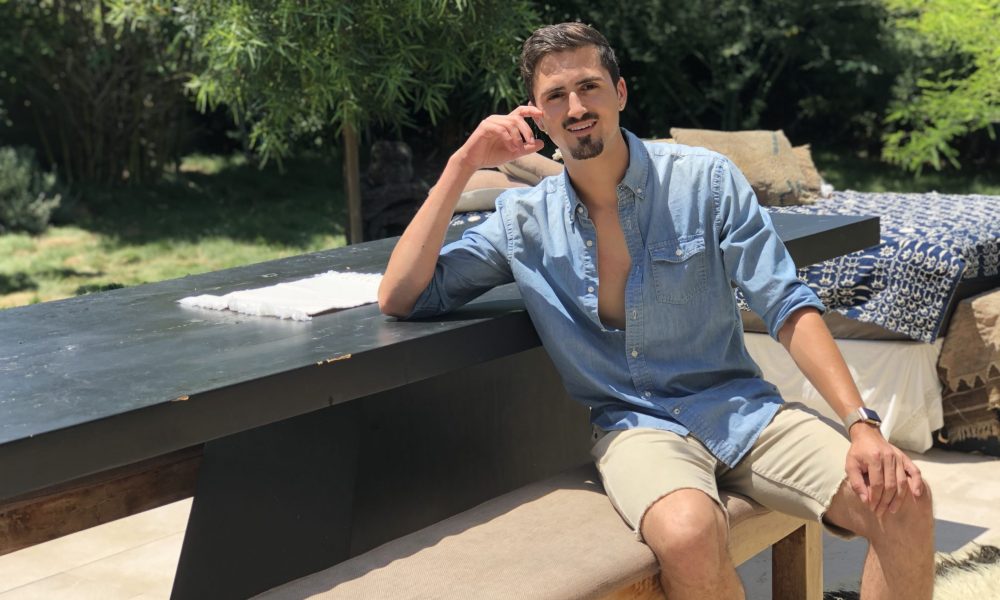 Today we'd like to introduce you to Alex Lepkowski.
So, before we jump into specific questions, why don't you give us some details about you and your story.
My mom taught me photography at a young age, and I was inspired by her as an all-around artist. My Mom drew, wrote poetry, sculpted, took 35mm photographs, played music constantly, and had even rented a room at a small stained glass shop where she made and sold stained glass items. She was the first reason I was interested in the arts; I got my creativity from her. I was 13 when she lost her battle with cancer, and I never felt more alone. As a kid who watched a ton of South Park, swore constantly to look cool and hated the therapist who showed my Dad and I inkblots (that I said all looked like death to freak her out), I needed an outlet. So I wrote songs, played piano, and got my friends to act in elaborate movies filmed on my family's DVC camcorder. Digital cameras existed – I'm not that old – but they were like 4 megapixels and the video function was brand new and very suspect. So we carefully planned and shot each take in order, and then would transfer that into my iMac. I think I edited a few of them in iMovie, and I even used the software to burn DVD's with menus that I designed as gifts for our cast and crew. Art of any kind was the only thing that could pull me out of my depression over losing my mom, and it's still a huge emotional outlet.
I didn't come out to my Dad until my Sophomore year of College. I went to school in Connecticut, Virginia, and finally North Carolina (in that order). My stepmom is in the military, and about every two years she got promoted, so we had to move. She's an incredibly hard working and trustworthy person. I actually told her about a boy I liked, and she kept my secret until I was ready to talk about it five years later. As we moved further south, I became more afraid to tell my Dad I was gay. There weren't openly gay people at my high schools; and the few portrayals of gay people that existed in the media were stereotypes or used for comedic relief. Ugly Betty had Justin Suarez and Mark St. James, Glee had Kurt, and of course we had the original Queer Eye for the Straight Guy. My parents loved Glee, and every time Kurt and his gay storyline came up, I was shrinking into the couch. I wasn't into fashion, I wasn't into drama and gossip and I was very masc (jk.) I might not have been the most masculine, but I wasn't feminine either. Girls at school certainly didn't think I was gay. Every time one of my female friends opened up to crushing on me, I was floored. I was so busy wishing my straight friends would like me that I never even noticed. So when Kurt came on TV being all visibly gay, high school me was terrified.
As an adult, I appreciate the entire spectrum of our community, and I think Chris Colfer's role as Kurt was vitally important. The problem for me was that there were no alternate portrayals of gay-ness available. We had one type of gay character allowed, and these characters were never able to have successful relationships, families, or be seen as sexual beings. They were the funny friends, talented but catty, bitter and melodramatic. Because I didn't grow up knowing any gay men in real life, these portrayals were everything to me. I questioned my own place in gayness, or my right to be gay because I didn't fit into the definitions of sexuality I saw on screen. Experiencing this growing up has made me realize the importance of representation and not just representation, but characters created and written by people from that group. Diverse writer's rooms where characters are created thoughtfully and from experience – not caricatures made by someone else for their profit, or characters that are written and then cast diversely afterwards for profitability.
I applied to The University of North Carolina Wilmington (UNCW) for its film program, but when I started school I was terrified of being a starving artist. I did what anyone who isn't sure what they want does and started a Communication Studies major. I could only avoid it for so long, after a year of Com Studies I knew I had to add Film. When I graduated, there wasn't much film work in Wilmington, NC because our governor Pat McCrory had given our film tax incentive to an oil company that was benefiting his campaign. Around the same time, he also introduced House Bill 2, "the bathroom bill" that prevented trans people from using their proper bathrooms. There were only two productions in Wilmington at the time, "Good Behavior" on TNT and "Six" on the History Channel. My friend (and the only UNCW graduate to score a job on a real production) invited me to the wrap party for Good Behavior, where one of the show-runners gave a very political speech about how the show would never return to Wilmington. I felt proud of them for taking a stand, but I knew I needed to leave soon if I wanted to work in this industry.
Overall, has it been relatively smooth? If not, what were some of the struggles along the way?
I decided to move to LA with no plan, no job, and no idea of how to "break in", so I did what any dumb newbie would, and I called the California Film Commission. The first person that answered ended up being one of my best friends to this day. He had me come by and I ended up doing a short internship in the Locations Department. I quickly learned that just because the CFC had the word film in the title, didn't mean they were very close to production. A month or two in, I worked the CFC's Film in California Conference at CBS, where I met someone who referred me to an entertainment staffing agency. It was through the staffing agency that I scored a temp assignment at Creative Artists Agency (CAA). I started in the mailroom, it was instant immersion in what felt like college all over again. There was a hierarchy, and a ton to learn. Every hour, we had to go on sweeps to deliver incoming mail and pick up the outgoing. I noticed that some of the mailroom kids didn't want to go on sweeps. They complained and tried to trade with other people, but I saw that sweeps were the best time to meet people outside the mailroom. I started picking up all the sweeps, and within two weeks someone had given my recruiter good feedback. I was offered a temp assignment at a desk which I was eventually offered full time.
I learned so much about the film industry at CAA, but every day at the office I was more sure I wanted to be on set again. I started doing free work for content creators to expand my network, and that led to my first opportunity directing and producing a music video. Balancing my work at CAA with the outside work was tough, and every day I woke up thinking about the rest of my life going into an office to sit at a desk for 10 hours. My soul started to shrink and I had to plan my escape. My boyfriend at the time introduced me to some incredible people that he met as a dancer in a music video, and I offered to volunteer on set for them to show what I could do. The next video they asked me on was paid, and I've been really lucky to work with them since.
We'd love to hear more about your work and what you are currently focused on. What else should we know?
This industry is about who you know because legitimate jobs on set are rarely if ever, posted online. If you're reading this looking for advice, the only thing I can say is to find ways to practice your craft even if you aren't getting opportunities. Meet people you can collaborate with and make real friends. Issa Rae started Awkward Black Girl with friends on YouTube in 2011, two years before starting to write Insecure which wasn't picked up for another two years by HBO in 2015. John Roberts was mimicking his mom on YouTube in 2008, three years before landing his role as Linda Belcher on Bob's Burgers. The character was actually based around those early videos! There are so many examples but my takeaway is that everything we do has a ripple effect, and we don't know where that could take us in a few years. Everything I've gotten has come from passion projects and meeting people. If you can turn your art into a habit with consistency and enjoy what you're doing, it will take you somewhere eventually.
Since I left CAA, I've had the opportunity to direct, produce, and or edit music videos. I've coordinated videos with A-list talent, been a Director's assistant on a feature, and been in Art Department as a Prop Master, Art Director and Set Decorator. Every production is different, and I've done everything from drive 4-ton trucks full of equipment to working in the office. I've worked on features, commercials, series, and music videos. Music videos are my favorite, there's an energy on set that's unlike anything else. As a freelancer, it's hard to know what direction I'm headed because there's no clear path forward, but I like that about it too. I love all the experiences I've had and people I've met along the way. In a lot of ways this feels like a dream, but it's easy to take these things for granted.
What is "success" or "successful" for you?
In the next few years, I hope I'm directing things I've written, getting more music video clients, and starting my production company. I think film and music have the ability to change the world, and I want to use my career to do that. I want to give young people the ability to see themselves reflected in the media, and I want to work with people and support them with the same goal. If I can do that in my lifetime, I will be successful.
Contact Info:
Image Credit:
Alex Harper, Jamal Wade, Jeanine DeLuna, Tyler Algozzino, Daryl Jim
Suggest a story: VoyageLA is built on recommendations from the community; it's how we uncover hidden gems, so if you or someone you know deserves recognition please let us know here.