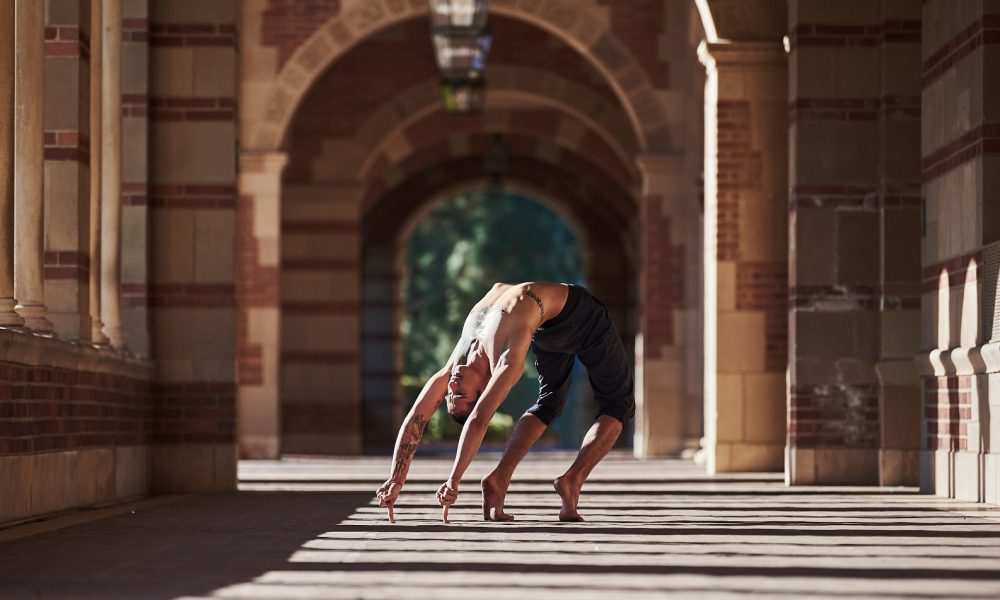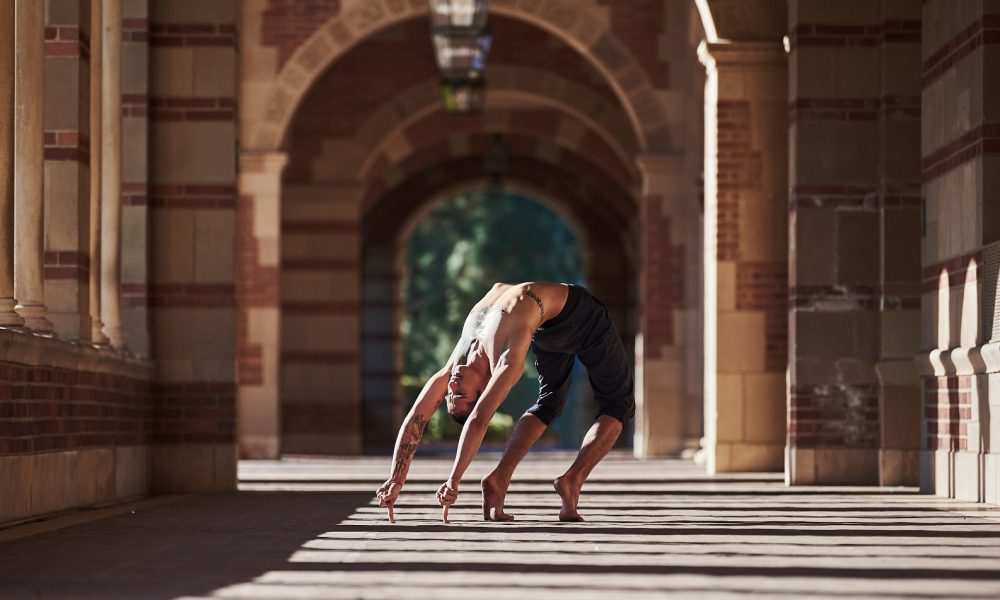 Today we'd like to introduce you to Alex Artymiak.
So, before we jump into specific questions, why don't you give us some details about you and your story.
Nine years ago, I found myself questioning why I had left my home and friends on the East Coast and what I was still doing in Los Angeles. I had ended a relationship, was unsatisfied with my career, and severely depressed. This culminated with a death in the family and I felt my life spiraling out of control.
I had practiced yoga in the past and had purchased an unlimited month to a local studio that was about to expire. I decided to give it a try. After the first class, I felt lighter but still had so many things on my mind. As I continued to practice each day, I would feel clearer and lighter and I can remember imagining like there were chains wrapped around my heart that were slowly breaking off and falling away. My mind felt as though I was driving through fog not unknowingly and was just beginning to see clearly again. As I completed 30 days yoga challenges and started practicing twice or three times a day, I felt moments of incredible clarity and deep levels of joy and connection to myself.
I decided to enroll in a teacher training to try and understand what exactly was happening that was making me feel so happy. This started a time of deep reflection and personal growth. I committed to take some time away from normal life to see how far down the rabbit hole yoga could take me.
Just as my teacher training was coming to an end, I injured myself surfing and sliced my foot open. Unable to practice yoga or surf, my physical body and my mentality spiraled downward once again. After my body had recovered, I realized my mind still needed healing so I looked to the yogic philosophies for understanding.
I read the yoga sutras, the Bhagavad-Gita, and many psychological books about philosophy and mindset. I learned about consciousness and how reality is colored by the thoughts that are already preconceived in our minds.
I began to investigate the use of breath and mantra during yoga practices in an effort to work with the physical, mental, and energetic bodies. As my mind healed, my body became stronger, and this injury turned out to be the catalyst for immense growth. As my mind cleared, my body also cleared and I lost excess weight that I had been storing from stress and over eating.
By combining physical poses, mantra, and breath, my yoga practice took me to different states of awareness and I began having deep insights. Questions became answers, the world became a place that made sense, ideas like good and bad were replaced by cause-and-effect and innovations and ideas began flowing through me effortlessly.
After I had come to understand the processes which led me to these states of awareness, I felt it was my responsibility to share and give others this incredible experience.
I have dedicated my life to sharing this information with others through teaching yoga classes publicly and privately, online classes, and videos and workshops and retreats. It is my hope to help others connect to themselves and rediscover their own light of awareness.
Overall, has it been relatively smooth? If not, what were some of the struggles along the way?
I would define the journey and experience as smooth yet the road as rocky. The difference being that there can be challenges and hardships, but when the mind is clear, those hardships become just another experience on the road to growth. The yoga practice has given me the greatest gift of peace at times when the world and circumstances can feel chaotic. Metaphorically, the road can be smooth and we can still be agitated, or the road can be rough yet we can still be at peace. It depends on our level of expectation and stubbornness or acceptance and willingness to adapt.
Injuries and confronting old habits and patterns in my mind and identity became the rocky road as I learned to let go of preconceived notions and assumptions of what I am capable and incapable of. Stress can be a wonderful thing in helping us understand what discomforts or agitations we were experiencing yet possibly ignoring. Stress intensifies when it is not dealt with properly. Like a balancing pose in yoga, your foot will first feel a bit off-centered, then it will cramp or flicker, then you will fall. The more sensitive you can be in your awareness, the more you will know how to adapt to the changes before they get out of hand.
Of course, there are still moments in life that I can see an old pattern is not serving the purpose and intention of my current path, but now I am aware that the friction I feel between an old pattern and a new direction is a sign that change is happening within me, supporting the change that I will to experience on the outside.
Nsightyogi – what should we know? What do you do best? What sets you apart from the competition?
My teaching is geared towards healing the physical body and mind through yogic practices including movement, asana(poses), breath work and mantra. I specialize in unifying many of the yogic concepts simultaneously to create an experience and a state of awareness that is both healing yet strengthening, peaceful yet energizing.
My style of teaching is intuitive and gives the power of the practice back to the practitioner, enabling them to trust their own experience and have a personal and intimate conversation with their own mind and body.
In teaching, I have a school of thought; never assume you know what you are doing, never assume you don't know what you were doing. Simply offer everything you are during practice to exploration and curiosity. Many times what you once glorified as a goal or destination becomes either a point of frustration or a limitation depending on whether you can or cannot reach it. In focusing all of your energy to the present time experience, you may often watch as previous goals are achieved effortlessly.
I am most proud of continuously applying this idea to my own teaching, never assuming my work is done, nor assuming my work is not done. This enables me to constantly re-create and reevaluate the way I teach to adapt to my students and to what I believe can be most helpful. I am constantly questioning how to better serve my practice and the practice of others.
What is "success" or "successful" for you?
I personally define success in the ability to live and breathe life purposefully, to sustain my lifestyle with my values while optimizing my time and energy. Success is being present with each moment of life and knowing that I am acting at my highest level of awareness and connection. Success is living truthfully and realizing the innate interconnection with everything, whether that be the people I meet on a daily basis, the strangers that may read or listen to my teaching, or the environment and the animals that we share this world with. Success is mindfulness and accountability with cause and effect in the world. Seeing the world not as separate from myself, but as an extension and mirror of my energy and actions.
A great metaphor in yoga practice is when you are trying to get into what you believe is a difficult posture. Some will compromise the alignment of their body and put themselves in places that do not feel good or can possibly lead to injury in an effort to get into an aesthetically pleasing shape. At the end of the day, the pose fades away and all that you receive in the end is what you take with you in each moment. So let go of the destination and place all of your energy and focus on refining the journey and being present with the experience. Ironically, when someone looks uncomfortable or in pain, we can see it even if we don't understand exactly what we are looking for. There is something organically pleasing at seeing energy flow with ease.
The markers that I look for in my own life are high levels of energy flow and opportunities. Whenever I am acting in line with my purpose I don't feel drained by the end of the day, instead it feels like the energy I am putting in is coming back to me so I can continue almost indefinitely. When I am aligned with my intention, I sleep less, yet feel deeply refreshed. When harmonized, the heart and mind are open to the possibilities and connections that have helped me realize my dreams and create. Coincidences or synchronicities are indicators that my intention, energy, attention and actions are all in line. I find myself having experiences and connections with people that are supportive towards the fulfillment of our mutual goals and intentions. This interview is yet another gentle nod from the universe. In the few days since being asked to share this article, I have been offered two more opportunities to share my teaching through a new health and wellness app as well as a larger health and wellness company.
Contact Info:

Image Credit:
Paolo Artymiak
Suggest a story: VoyageLA is built on recommendations from the community; it's how we uncover hidden gems, so if you or someone you know deserves recognition please let us know here.