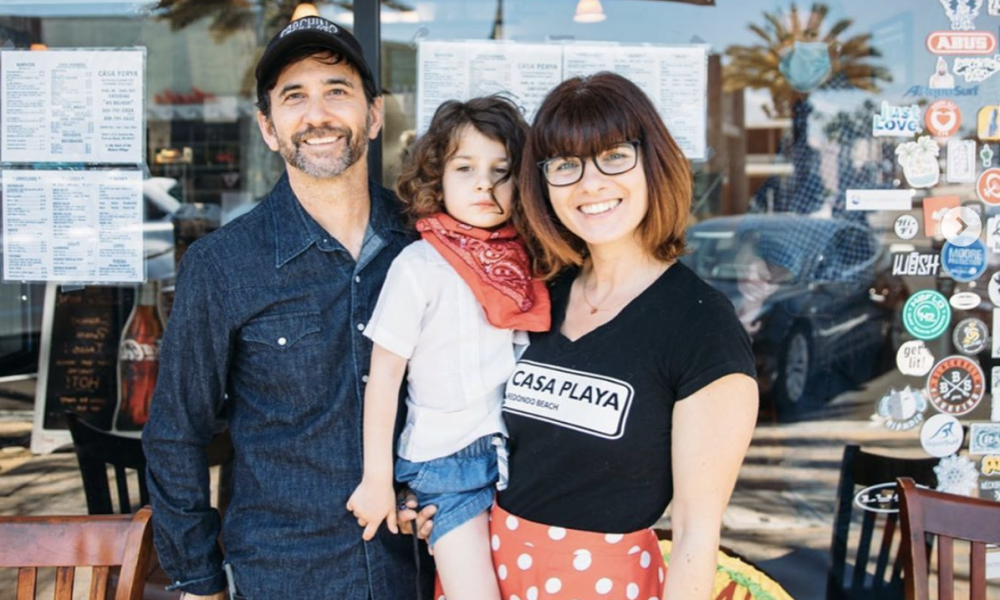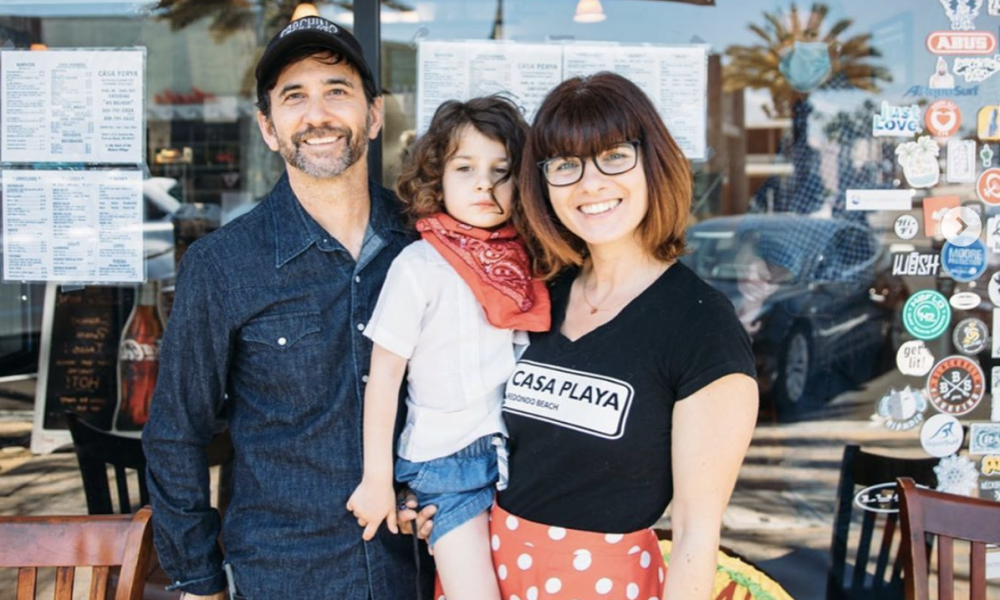 Today we'd like to introduce you to Alethea Root Dufraine.
Alethea, can you briefly walk us through your story – how you started and how you got to where you are today.
When I moved to LA, I was so committed to working in film I refused to take a part-time job and decide to work for free or cheap and live out of my car, which I did for six months. I knew I needed to learn how to make a film and I could not afford film school, so this was my path. I trusted that if I put in the time, it would pay off.
I began working as a production designer, learning the ropes, building my team and making contacts. My first couple of jobs as a designer were for USC grad students, most notably "West Bank Story," which won the Oscar for Best Live Action Short. As I continued to design, I was studying the directors I worked with. One of my favorite directors I learned from was Joss Whedon, while I was art directing his Emmy Winning Webshow "Dr. Horrible's Sing Along Blog". After wrapping that show my resolve to direct my own stories grew stronger.
As an artist and filmmaker, I am drawn tell stories that ask the viewer to walk in other people's shoes, to share a different perspective, to help bring light, understanding and compassion into the world, in the hopes to effect positive change. And while I had directed many plays professionally like "Suburbia" and "Extremities." to mush success, I wanted to reach a wider audience. So, before I turned 30, I officially started Truth 13 Productions with Don Presley and soon was directing the short film "Un Petit Jeu."
The film was originally written in English, but I chose to film it in french because I felt the dialogue lent itself to French films that I loved. While I was committed to shooting in French, I did audition one actress who only spoke English, just in case. She was wonderful, but I decided to stay with my original plan. The film was a great experience and I continued to design as I looked for my next project. Cut to:
…Several years later and me being tired of saying the cliche sentence, "I'm a production designer, but what I really want to do is direct", when asked "what you do?" So I decided to change my story. That very night I went to a party for The Dowdle Brothers who were celebrating their second feature film getting greenlit and I started up a conversation with none other than Jules Bruff, the actress who only spoke English. She asked me "so what are you doing now?" and I said with full commitment, "I am a directing" A couple of days later, Jules called me up to tell me she had a film idea and she wanted to know if I would be interested in directing it. I was elated and we set a meeting.
Four months later, we were filming our first feature film together, "Part Time Fabulous." We wrote together, Jules starred in it and I directed. It went on to win nine festival awards and fulfilled my mission to bring light into the darkness as Part-Time Fabulous weaves a narrative of love, pain and healing with real-life stories in an expose on living with Clinical Depression. Now nine years later, Jules and I just wrapped our second feature film, "Good Side of Bad," which I am proud to announce is a finalist for the Roy W. Dean Grant. "Good SIde of Bad" also shining a light on mental illness, this time tackling how a family comes together to help their sister, who struggling to understand and cope with schizophrenia.
Some people were proud of us for making a movie during COVID -19 and others thought we were a little out of our minds. Either way, we made it. We were COVID safe and we were creative. We employed 15 crew members and over 20 SAG actors, and we helped the economy by filming on locations in Spokane WA, Coeur D'Alene ID, and Los Angeles CA. At first, we thought it would be hard to raise the funds and find crew during COVID, but we were met with such positive feedback on the script that we were able to ask people to invest and work on our film because we knew the importance of our story.
Good Side of Bad is now in post-production and I can't wait to share it with the world. From living in my car to directing my second feature film, I am confident is saying my path is paying off.
Has it been a smooth road?
As a designer, my path was mostly easy and I still work with some of my favorite clients. Directing on the other hand, has been challenging. The biggest challenge is always raising funds. Who will pay for this film and help make it right. The other challenge is finding the right story that is worth the work and the effort it takes to produce and direct a feature film. I have read many scripts that were just not quite there, and then I have also developed scripts based on books that are amazing but ultimately too hard to find the right tone as a feature film.
As a woman, I might have also experienced obstacles I might not have had as a man. And now, as a mother to a four years old, I have to balance work life with taking care of him. On the Good Side of Bad I had to make the hard choice between making a film on location and leaving my son for four weeks or not making the film at all. I realized that all the challenges of making a film during a pandemic were easy compared to the sacrifice my family had to make. With the support of my family, my friends who watched my son for free, and my employees at Casa Playa, who worked harder while I was away, I was able to live out my mission to make another movie that will help the world.
While we did it, the hurdle of getting films funded, making a living wage as an indie director and being a mom, my husband and I knew we needed something more secure, so we bought our favorite Mexican restaurant, Casa Playa, in November 2019.
The restaurant, while more demanding than being on set, has been a blessing in the time of COVID. While the film industry had to close down due to COVID – 19, we remained open and safe this entire time. In fact, it was the security of the restaurant that allowed me to direct a film during COVID. As owners, we had to pivot fast to be safe and COVID complaint and I was able to take all that experience to our film set.
Directing and Producing independent films and owning a restaurant have both taught me that you get out of work what you put into it. WIthout total dedication and focus the obstacles can feel too much, but if you remember that work is love made visible, all the challenges and obstacles feel small in comparison to the reward in the work.
We'd love to hear more about your business.
My film company, Truth 13 Productions, and my restaurant, Casa Playa, are my two main businesses. My film company is dedicated to telling paradigm-shifting stories to help effect positive change in the world and my Restaurant aims to make the best Mexican food and second casa to all.
Films I have helmed as director are "Part Time Fabolous" my first feature film with partner Jules Bruff, available on Amazon Prime and the winner of 8 film festival awards and "Orphan is the New Orange" a parody of Orphan Black and Orange is the New Black, with 11 parts being played by Jennifer Sorensen. It can be seen on the YouTube channel Orphan is the New Orange, which has garnered over 3 million views.
With Truth 13 Productions, I produced and I directed a VR short called "See Me" that explores the male gaze in a post MeToo world. The team of the "See Me" has just formed a new company called Aegis Creative Media and is being led by Jennifer Sorenson, Jameelah Nuriddin, and Meredith Riley Stewart and me. I am also directing for Producer Jameelah Nuriddin on branded content for UCLA, backed by the National Institute of Health, to enhance the field of science by highlighting and encouraging diversity amongst college-aged students, called, "This is what a scientist looks like."
In between pitch meeting, production company zoom calls and the beach with my son, you can find me at Casa Playa, located in the in heart of the Riviera Village, Redondo Beach. Stop by for a taco and to say hello. We have outside dining in addition to delivery and take-out.
Is our city a good place to do what you do?
I have a glass is full kid of outlook, so of course I think LA is the best city for film. It is a wonderful community of committed creative individuals all striving to tell their stories. I have been blessed to live and work in LA and to have a team of friends who love and support me. There are so many opportunities here that if you are dedicated to making it, you can. Woman In Film has also been a great part of my film community. Their programs, like the mentoring program has introduced me to amazing woman and men doing tremendous work. I can't say enough good things about living and working in Los Angeles.
For my restaurant, the Riviera Village in Redondo Beach is a perfect city for a Mexican restaurant and I could not imagine living anywhere else.
Life is good at the beach.
Contact Info:

Image Credit:
Ute Reckhorn – for the personal photo only, Aly Whitman – photos 1 and 5, Jules Bruff – photos 2, 4, 7, Samuel Emerson Morgan – photo 3
Suggest a story: VoyageLA is built on recommendations from the community; it's how we uncover hidden gems, so if you or someone you know deserves recognition please let us know here.