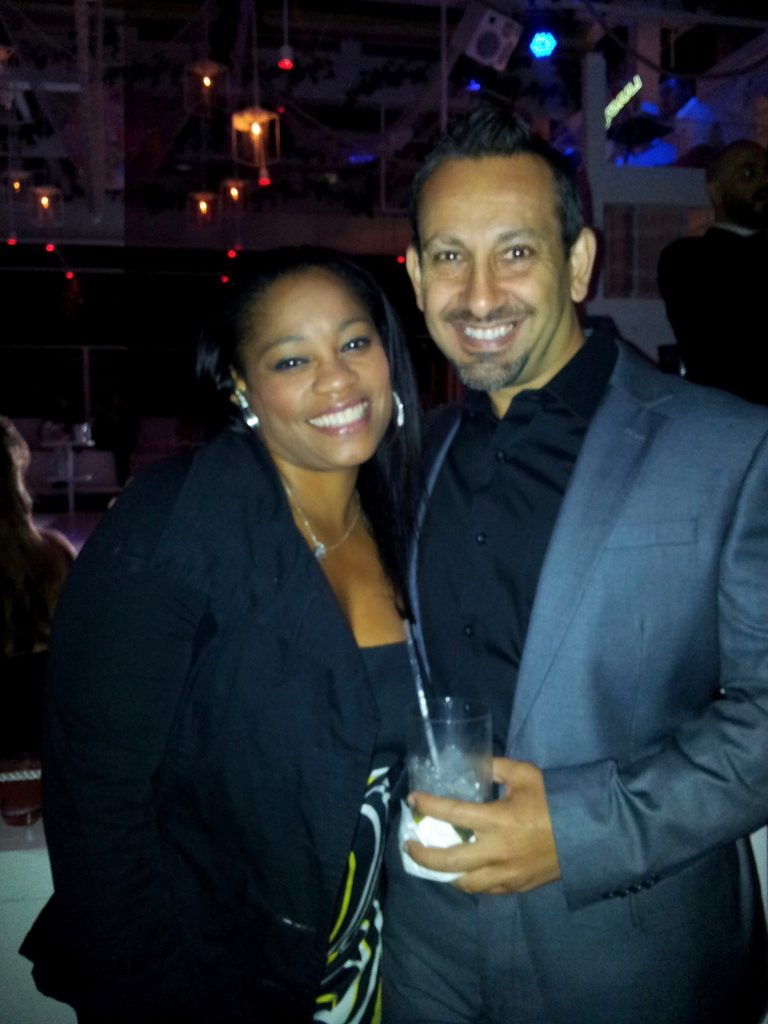 Today we'd like to introduce you to Alen Kevorkian.
Alen, let's start with your story. We'd love to hear how you got started and how the journey has been so far.
I started working at an Engineering office in Pasadena "Called Parsons" worked there a total of ten years with two major layoff's in between, during these uncertain times, I kept asking myself, what would happen if I had a mortgage or a wife and kids that I needed to provide for.
Lucky for me, I was young in early 20's to my late 20's I worked there, and I was always able to get called back to work within a few months of being laid off work. I had very little savings to land on, however what I did manage to do, was keep my bills fairly low, this helped.
Long story short, our department needed a website put together for internal use, and I took it upon myself to do this project and to learn from it, this was around 1996, I was surprised how much I enjoyed the layout and design elements as well as the words its "live now" meaning everyone can view it online, this was huge for something back in 96.
Two years later, I faced another layoff, now I am turning 30, still no kids, and mortgage to my name, I figured this was the great opportunity I was looking for, start my own business. 1998 LiveWebMedia was born, and still two years before the internet or website meant anything to anyone, I was going to give it a shot.
During this period, there was no marketing, it was all word of mouth, so as I attended a close friends wedding, I started to drop the word, "hey you need a website, and I'm going to be the one doing it for you" that was my pitch, yes I know to the point, but these were my friends I had known for a while as well as there was no competition, I mean literally no one was doing it.
The closest completion I could find was AT&T business section that would build you a very basic website for god knows how much, it wasn't cheap. I started a typical 4/5 page website for $250-$500 it was a very proud moment for me to earn a living doing what I wanted to do.
Also, there is no value you can put on time, I was able to stay home, no longer drive 30 minutes to work and get up at 6am to go to a job that I was eventually going to be laid off from to, waking up around 9am, staying home and designing a website.
It took me around 4 to 6 months before I was able to match my salary at Parsons, but the good news was there was no cap to my income, it just came down to home much I wanted to work and how much I wanted to play.
This October 2020, LiveWebMedia turned 22 years old, and as I look back and wonder wow 22 years flew by just like that, I have enjoyed living a very balanced life between work and play. We now have 25 employees and work on large scale companies that spend an average of $250k to 500k for a website, ok well it's not a website at this level anymore, its closer to a software, but it all comes together online.
We still work with the small mom/pop shops, the single person who is just getting started, we still enjoy helping them get their foot in the door and pathway to their own business.
With Social media, Pay Per Click, Search Engine Optimization and Reputation Management, just to name a few of the additional services we added to the already robust design firm we have.
My message to anyone who is or has been thinking about their own business…. do it, as Nike says, as long as you have passion, who cannot fail, if your doing it for money alone, then you may fail because running your own business is not just about making money is a lifestyle, you will work harder and longer days, but it all goes back to you.
I am so grateful for having believed in myself to do this as I turned 30 and started LiveWebMedia, my father also believed in me, he said "you can do this" simple words that mean a lot.
We're always bombarded by how great it is to pursue your passion, etc – but we've spoken with enough people to know that it's not always easy. Overall, would you say things have been easy for you?
I wish it was a month road, but I don't know of anyone who would say they had no struggles.
Great things come from error or struggle, you learn from them, for example, in the early days, I had several servers, they were collocation servers, this means I owed the server and had full control over them, instead of today you lease your servers thru GoDaddy for example.
So here is the huge difference, when your server goes down, there is no one you can rely on to fix it, you need to call the server center, be on hold for hours, and I mean hours, just to tell them please reset my server and hope that this would fix the issue. Most times it did, but still as all of your client's websites go down and your panicking, sitting on hold for hours and hours, this was very stressful, so over time I ended up moving all the serves to a lease option so that I had a dedicated team making sure it was running smoothly.
Customer service, very very important in this industry.
Second major issue was hiring people, I ended up hiring individual who were very good programmers, however over time they would simply disappear – and once again, you're trying to complete a project and there are no where to be found, they don't pick up the phone and don't respond to emails, then days later they resurface and say I was on vacation, or I was at a wedding. This did not go too well, as I like communication,
It's not like they were not allowed to go on vacation, it was that I needed to know, so I would not bother them during this period, but unknown is the worst, as you wonder why they are not responding and the project is due.
So, as you know, we're impressed with LiveWebMedia – tell our readers more, for example what you're most proud of as a company and what sets you apart from others.
We are a web design and marketing agency. Probably the biggest thing we are known for is the 22 years in business and the numerous review we have on Facebook, Yelp, Google, and so on.
We strive to be the best, but most important we strive for customer service and the fact that we care about each project, its not just another job, but it's a project we put our heart and soul into it.
So, what's next? Any big plans?
We keep pushing forward with new ideas and new plans, as well as adapt to new programs out there, for example when Social Media become big, we made sure to offer Social Media Marketing to our clients, when Google, Yahoo, and Bing came into the picture we made sure we understood SEO and provided the best service as well as PPC for our clients, so whatever the future holds, we will adapt to its new surroundings and offer them to our clients.
It is a complicated game now, and we need to make sure we understand how it works, best way to utilize it to provide it to our clients because we know that this information is above their knowledge and frankly they dont want to know about how it works, they just need a company that can deliver the best results.
Pricing:
Mega 350 / Monthly plans that include website design, hosting, SEO all under one plan
$450 for Social Media Marketing
$500 for Reputation Management
Contact Info:
Suggest a story: VoyageLA is built on recommendations from the community; it's how we uncover hidden gems, so if you or someone you know deserves recognition please let us know here.