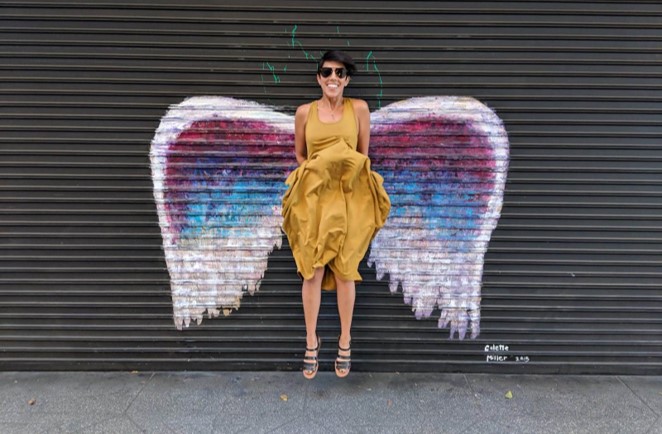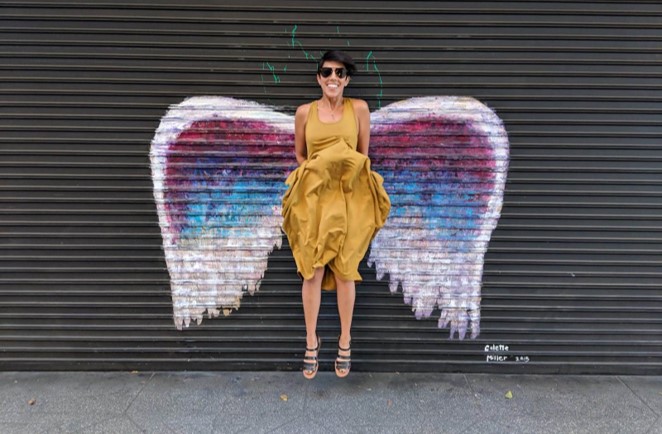 Today we'd like to introduce you to Sanaz Yaghmai.
Thanks for sharing your story with us Sanaz. So, let's start at the beginning and we can move on from there.
I've always been intrigued by the 'why' and 'how' around human behavior, so I naturally felt drawn to pursuing a career in psychology. As I moved through my graduate program, I was continuously pulled towards working with marginalized communities. I started my training as a therapist in a domestic violence shelter working with women survivors of trauma. I will never forget my experience there, the vulnerability, grit, and resilience of the survivors of domestic abuse. My graduate training allowed me to serve various communities throughout southern California, from East Los Angeles to Mission Viejo. I continued coming back to a desire to work with marginalized communities. My doctoral dissertation was focused on the experiences of acculturation and assimilation among 2nd generation Cambodian-American college students; children of the refugees who fled the Cambodian genocide.
From ancestral trauma passed down through the generations to systemic trauma ingrained in disenfranchised communities of color, I have a decade of experience working with among communities experiencing trauma across the spectrum. The resilience and grit of the families and individuals I met fueled my passion to delve deeper into the world of trauma from a different perspective. I decided to immerse into the prison world and work with inmates; those who were exposed to complex and chronic trauma since childhood, and are now serving life sentences for violent and criminal behavior; often child victims of trauma who became perpetrators themselves. The stories of abuse – physical/sexual/emotional abuse and abuse of power – behind prison walls were endless and deeply rooted in trauma. From familial and intergenerational trauma to systemic trauma as a result of the prison industrial complex and the interplay of systems which govern the lives of inmates.
Every day I experienced something new, something that jolted my nervous system; from numerous incidences of sexual harassment to death threats, suicide intervention, and being on high alert for an anticipated prison riot. Within eight months of working there, I was physically assaulted by an inmate while walking through the prison yard.
I am incredibly fortunate that my injuries comprised of stitches, bumps, and bruises and nothing life threatening – so, so fortunate. I never went back to prison after the attack. Although I deeply miss working with the inmates, the environment as a whole was emotionally draining. It was eating away at my hope for humanity, dimming my inner light, weighing heavy on my soul.
I started seeing a psychologist to deal with my symptoms of trauma. We worked on understanding and addressing my symptoms. Over time, I was able to intellectually understand and separate myself from the symptoms. But, I still felt like something was missing. I needed to delve into a more visceral and experiential understanding of the symptoms. I had used yoga in the past to work through a difficult divorce and it truly helped me unpack a lot of built up feelings stress, confusions and grief. However, I'd lost touch with my yoga practice over the years. So, here I was again, going through a huge obstacle that was keeping me feeling stuck, disconnected and uncertain. I knew it was time to delve back into the world of yoga. This time I promised myself to incorporate yoga into my lifestyle, rather than using it as a tool to get through a rough patch.
I first completed the Yoga To Transform Trauma intensive to better understand how yoga helps heal trauma and differs from talk-therapy. Not only was the training healing for my personal struggles but it also affirmed what I subconsciously knew all along; understanding and embracing the delicate interplay of the mind-body connection is crucial for accessing a deeper state of self-awareness and self-healing. Talk-therapy is crucial, but body-based and contemplative practices such as yoga are JUST AS crucial. Psychology and yoga need one another. At that point, I decided I have to fully embrace the teachings of yoga before moving forward in my career. By the summer of 2017, I had completed my yoga teacher training, at The Tree South LA, and I just completed the Accessible Yoga Training.
I have been fortunate that the dialogue of social justice and yoga was present in all three trainings. It opened my eyes to even greater career goals – to embrace yoga as a way of life and more importantly implement its teachings on and off the mat. The Western world has made yoga far less accessible to marginalized and underprivileged communities while creating the misconception that yoga is only a physical practice and only fitted for a very specific body-type, race, and gender. The teachings of yoga, from philosophy to asana, are deeply healing and empowering and I believe that we, as a society, need to deepen our efforts to heal our communities through its teachings. It has the power to strengthen our collective consciousness and make room for more meaningful connections rooted in tenderness, love, and joy, all of which expand our capacity to heal and thrive, both individually and collectively.
This fueled me even more and led to my decision to commit this next year to volunteering with refugee communities around the world.
Overall, has it been relatively smooth? If not, what were some of the struggles along the way?
It has certainly been bumpy! But in a crazy-beautiful and empowering way, The assault shifted my experience of life as a whole. It cracked me open, both figuratively and literally, and with each new day came new obstacles and new insights. These insights were largely attainable with the help of an incredible support system. Trauma has a tendency to make us want to hide, to stay quiet and shy away from being seen. I was already struggling self-doubt around this area before the assault, so you can imagine how it amplified the feelings of inadequacy and fear of being judged. As I started my journey of self-exploration and healing I felt a strong desire to begin addressing these limiting beliefs that were keeping me in my little bubble of safety. I was ready to expand my reach, to be seen, to be heard. I knew it was time for me to come out of my shell and live a life that honors my soul's purpose; to travel the world and be of service in communities in crisis.
I used to think I couldn't do certain things because I "wasn't that type of person". The combination of various avenues of support- from therapy and yoga trainings to coaching – created an embodied approach to addressing my healing and it awakened me to my true potential. I'm very aware of the fact that I come from a place of privilege, where social and financial support is abundant, allowing me access to such incredible trainings and resources.
I've had some serious moments of self-doubt and imposter syndrome come through as I question my abilities as a "yoga teacher". Fortunately, I soon realized that there are many parallels between trauma-informed yoga teachings and talk-therapy. Once I took the leap and started facilitating my first trauma-informed yoga (TIY) circle I saw that it wasn't as foreign as I had anticipated. When leading any TIY practice a key component is to create an inviting, non-judgmental, and safe space for one to access their body's inner wisdom. Fortunately, that was the environment I'd strive to create for my clients in talk-therapy, so the transition has been fairly smooth.
I still struggle with imposter syndrome at times, and there are moments where I feel like a failure because haven't stayed on the career path I had anticipated. Fortunately, embracing the teachings of yoga is allowing me to hone in on my mindfulness skills. It has created some space in mind to allow for new perspectives. I can acknowledge the thoughts without attachment and respect them as mere opinions of my old self.
The Alchemy of Trauma – what should we know? What do you do best? What sets you apart from the competition?
Today, I offer donation-based TIY healing series, known as Circle of Hope. Rooted in evidence-based findings, it is comprised of compassionate self-inquiry, journaling, and asana; 90-minutes of embodied healing practices designed to be sensitive to survivors of trauma. The classes are held at Yoga Shala West here in Los Angeles. I also offer private TIY sessions for those who wish to delve deeper into the philosophy of yoga while applying trauma-informed (TI) practices into their self-care. Finally, I am particularly excited and most proud of the international launch of my program, the Alchemy Of Trauma; a year of solo traveling and being of service while spearheading TI programming at various refugee camps around the world.
The Alchemy of Trauma program consists of three key components: (1) Women's empowerment through an adaptation of the Circle of Hope program into refugee communities, while simultaneously upskilling local women to continue this work and create lasting impacts for their peers; (2) Trauma-informed humanitarian trainings for aid workers which cover core topics of neuroscience and the psychology of trauma, while highlighting the importance of self-care practices that can mitigate the effects of compassion fatigue/burnout; (3) Storytelling that delves into the lived experiences of both residents and aid workers, using social media platforms to share stories of hope and resilience while highlighting worldwide interconnectedness. I am incredibly excited and proud of this project, it is an innovative program in the field of TI practices in refugee communities and to ensure best practices I will be collecting data along the way.
My travels begin in Greece. In April, I will begin collaboration with an NGO in Malakasa, just north of Athens. The aptly named organization, Refugym, was founded by a young and inspiring woman who saw the need for a safe space that offers daily exercise programming for camp residents. I'm really excited about this collaboration!
This new chapter I'm about to embark on is a chapter on post-traumatic growth. Leaning into the darkness and flowing through the ebbs and flows of healing has given me an opportunity to transmute the trauma. My darkness continues to shapeshift, manifesting as white light that shines through as my resilience and desire to serve, this is the alchemy of my trauma.
Finally, what sets me apart from others is the combination of my in-depth education and training in psychology paired with my lived experiences of trauma and embodied healing practices. The implementation of my international programming will add an entirely new layer of depth to my knowledge and lived experiences, which is incredibly exciting! All my mentors in the field bring unique backgrounds, credentials, and stories of trauma to the table – that is what makes this work so powerful. It is heart-centered and authentic to the facilitator.
There is a great deal of evidence-based research highlighting the impact of and need for more compassionate spaces that offer contemplative practices and body-based approaches to healing. Trauma-informed spaces are showing in communities around the world and particularly among helping professions such as therapists, school teachers, yoga teachers, art teachers, and medical doctors, to name a few. The shared goal of TI work is to create a safe container for individuals to delve inward, reconnect to their internal source of wisdom, access a visceral sense of safety, and make empowered choices around how they wish to show up in the world. Trauma makes us respond to the world from a place of fear, and TI spaces ideally allow us to feel safe enough to begin developing tools to respond to the world from a place of self-love and tenderness. It is human-and-heart-centered.
What is "success" or "successful" for you?
I view success as a commitment to an infinite series of finite goals. In other words, a lifelong commitment to personal growth.
I view it as a 3-fold commitment:
(1) Continuously challenging any limiting beliefs that hold me back from accomplishing the next goal – so, I am always learning new things and discovering new parts of myself.
(2) Taking leaps which push me out of my comfort zone – so I can exist and be seen and heard in new ways.
(3) Being of service to others.
Contact Info:
Image Credit:
Sarit Z. Rogers
Getting in touch: VoyageLA is built on recommendations from the community; it's how we uncover hidden gems, so if you know someone who deserves recognition please let us know here.