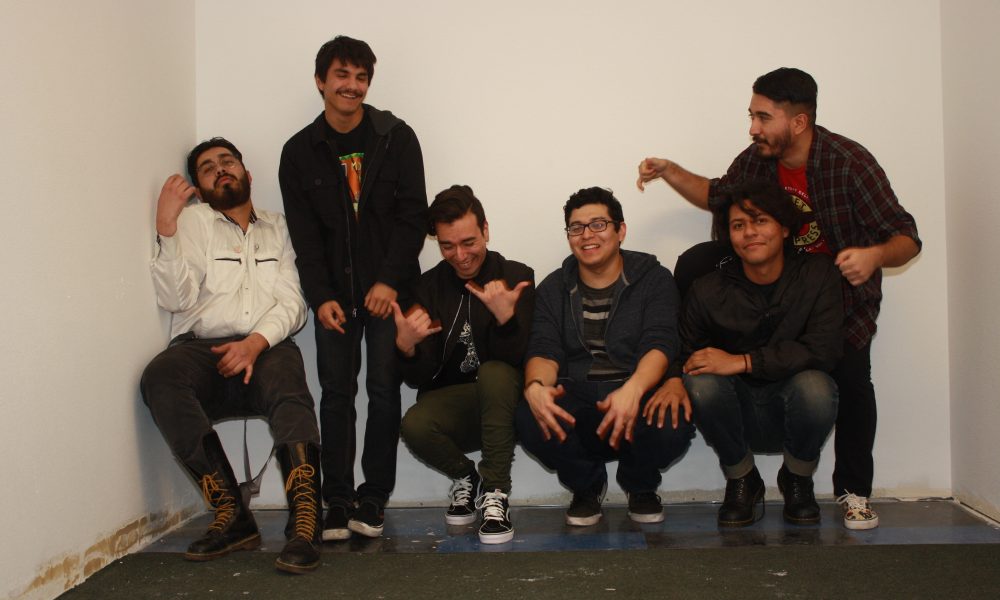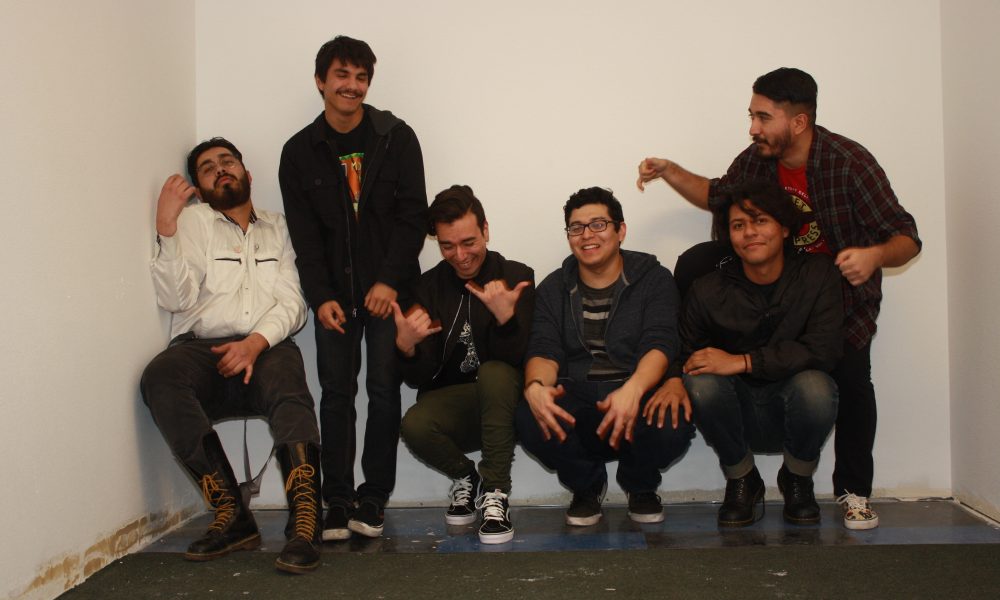 Today we'd like to introduce you to Alan Uribe.
Alan, please share your story with us. How did you get to where you are today?
I had first met Oshae Miller and Pedro Gallardo during the summer of 2017. we instantly became good friends after getting trashed on Bud Light Lime-A-Ritas at a backyard bonfire in the LittleRock desert. This group became my main group of friends when I started going to see their black metal band regularly at the local bar and at backyard shows. We tossed around the idea of starting a surf punk band because I wanted to front my own band after become dissatisfied with the progress of a previous band I had played bass in. The stage was starting to set for us but we needed a lead guitarist.
I first met Cain Sosa in a music class we both attended at Antelope Valley College. He was playing Bass in an Emo Revival band called Flower Blasé at the time. They needed a drummer so I introduced them to Pedro and they played for a few months before creative differences split the band. I had jammed with Pedro and Oshae a few times up until that point but we didn't feel complete so we recruited Cain on guitar.
This original group had a synergy that made us all laugh and we had a great time writing and playing music together but the band was missing sense of melody so I reached out to Freddy Collier. Freddy and I first met during our junior year of high school when we had formed our first musical experience project six years prior but we hadn't spoken much since our falling out when I quit that project in 2013. I had texted him late one night after years of silence and to my surprise, he agreed to meet the boys and join the project.
From February to April, we had written our first set of songs and we felt ready to perform shows and immerse ourselves in the local DIY music scene. We performed alongside local bands like David Mountain, Cruel Reflections, Los Mangos, Witchin Alleys and Bëd. Our early performances were raucous and very rough around the edges but the local kids were into the angry surf-punk sound at the time, so we generally received positive feedback.
By Summer of 2018, Oshae had left the band due to creative differences and personality clashes. This began a strange period where we would perform live with three guitars and no bass. I'm not sure why we did it this way because we were perfectly capable of reassigning Freddy or Cain to bass but instead, I split my guitar signal into an octave down pedal and into a bass amp to fill the bottom end of the frequency range.
In July of 2018, we self-recorded and released the first demo of our EP titled "Ok, For Sure". The process was very painful as none of us had any prior experience to recording but Pedro managed to get the EP as good as it was going to sound given our resources and experience at the time. It's still available on band camp if anybody is curious to how we sounded at that point in time.
We printed a ton of CDs to hand out at a show we landed at Chain Reaction in Costa Mesa. A film school a friend attended rented out the venue for student film project so it wasn't a real show but it felt awesome to get pictures of ourselves performing a famous venue.
Fall of 2018 marked a difficult period for myself and the band suffered for it. I suffered from a severe depression brought on by losing a girlfriend and my job. I was an alcoholic train wreck, drinking to blackout every night that August and September. We missed an arranged performance at an ice cream shop in Lancaster because I was hospitalized on a 51-50 psychiatric hold the first week of October. By November, I still wasn't myself, I had begun therapy and psychiatric medication but Pedro had enough of my antics and quit the band.
By December of 2018, I recovered enough to continue leading the group and posted on Craigslist to find a bassist and a drummer. We soon recruited Edgar Rivas on drums and Abraham Mendez on bass. We slowed down the songs to shake and added new lead guitar parts.
We played our first show with the new lineup at a spot referred to as the "Munson Shack" in January of 2019. People loved the way the songs sounded after we had tweaked them away from the surfpunk sound and toward a pop-rock sound.
From spring until summer, we played a handful of gigs at the local bar and random backyards in the antelope valley as we became more recognized in the local music scene.
In July of 2019, We began working with Danny Hernandez and David Cristerna on the recording of the "Die in Time" EP consisting of reimagined versions of the first four songs and two new ones. The process wouldn't be finished until September and there more tears and flaming chest hair involved than expected.
Things really became exciting in August after Burgerwolf asked to play a local festival. It had been our best performance to date and our biggest crowd. It was also when we learned the impact of social media content to create momentum and hype. After posting a video from that performance, we began receiving requests to perform from promoters in parts of SoCal we'd yet to experience. Camerata Company hit us up to perform at FTG warehouse in Santa Ana and Inmortem Co. hit us up to go perform in Pomona for the first time.
We began to meet more and more contacts in different DIY scenes all over Southern California and began to feel like we had made our start toward building a fan base and becoming established in our musical niche. The night we played "Et Sic Transit" festival in Pomona and then stayed at an Airbnb and the night we performed at nimbus's EP release party in Granada Hills are some of my favorite nights of my life.
Covid really ended our career progression. We've released a new single titled "Something into Nothing" during the pandemic but we are the type of band that relies on live performances to meet new fans and to create social media content. We haven't adjusted to the new landscape as well as we could have but we are hopeful that when the pandemic ends, there will be more opportunities to rock out than ever before
Has it been a smooth road?
I'd say life balance and networking are the most difficult aspects of being a performing musician.
It's easy to get used to rocking out and partying to excess but you have to live life pragmatically and maintain a day job, educational goals and healthy relationships. It's easy to push things aside for music and I've made the mistake of dropping classes and ditching work to play gigs. Wasn't worth it after I faced the consequences.
Networking is the most difficult thing to learn how to do as a musician. Opportunities don't come your way if you don't put yourself out there and dig for them. We would have never gotten a gig if we had just waited for people to reach out to us. It's always about making the first move and reaching out to promoters and other bands.
Can you give our readers some background on your music?
We've been told Freddy's melodic hooks and Edgar's technical drumming set us apart from other bands. Me and Freddy take a lot of inspiration from new wave and indie rock but Edgar comes from a prog rock background so the meaning of the styles creates a unique sound.
Let's touch on your thoughts about our city – what do you like the most and least?
I like that Los Angeles seems to be endless, there's always a new place to explore and new people to meet.
There's no lack of opportunity for those willing to seek it out but I don't like that it can be discouraging and exclusive to the newcomers. From pay to play business models to seemingly gatekept DIY scenes, LA can seem closed off and impossible to break out it in but it's a matter of persistence and attitude because there's a place for everyone who wants it.
Pricing:
All our music is free to stream on most platforms
We're selling "Die In Time" on tape for $8 via Instagram Dm
Contact Info:
Suggest a story: VoyageLA is built on recommendations from the community; it's how we uncover hidden gems, so if you or someone you know deserves recognition please let us know here.