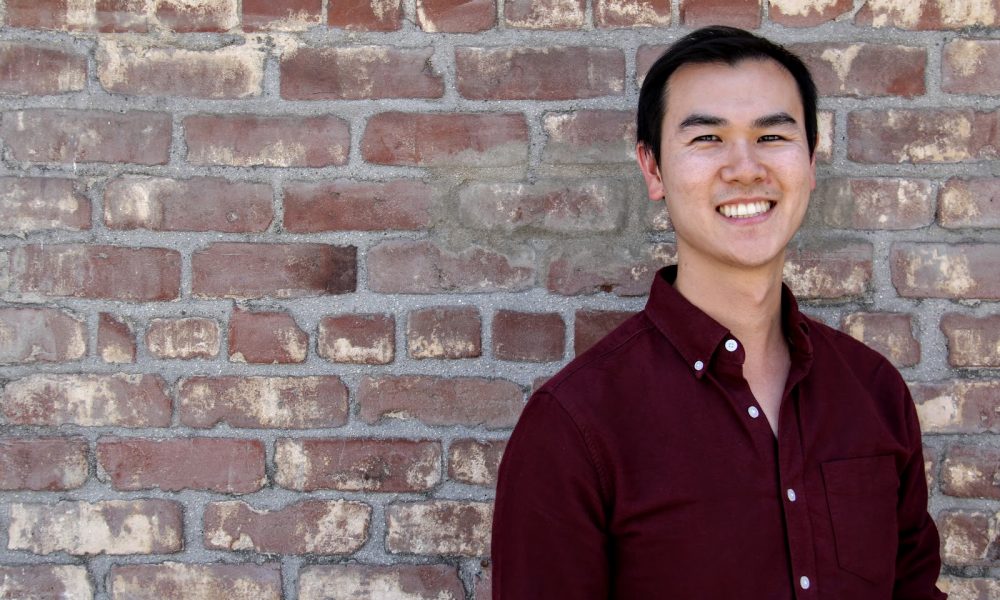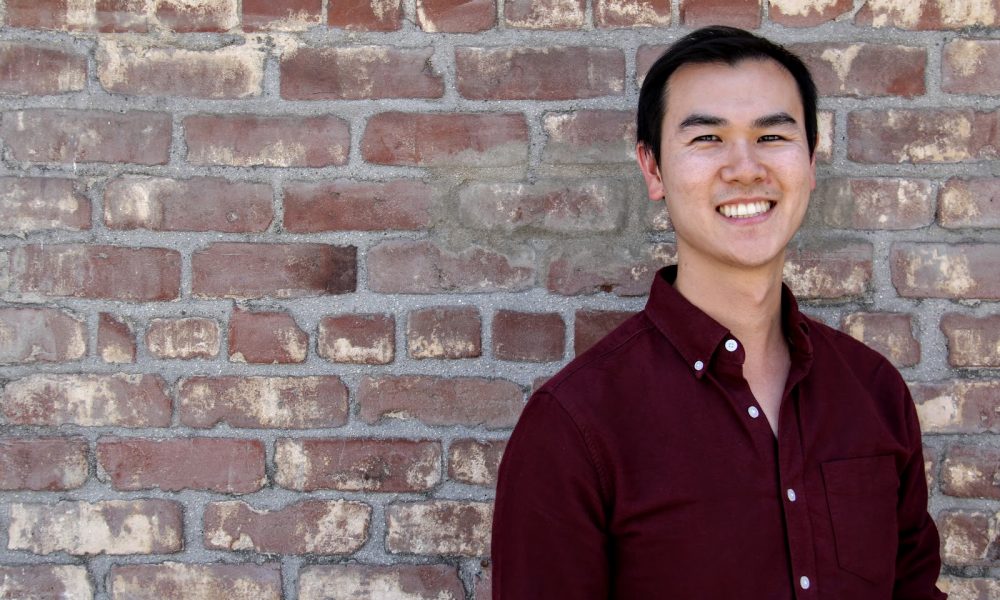 Today we'd like to introduce you to Alan Tse.
Alan, can you briefly walk us through your story – how you started and how you got to where you are today.
I currently have two roles – I am the Senior Campus Manager at Cross Campus Pasadena and the Founder of a conference production company called Cureativ.
I graduated with a degree from NYU in Hospitality / Hotel Management and got a job after college producing conferences in the biotech / pharmaceutical industry. I worked there for a couple of years, learning everything I could about conference production and how a small company operates. I enjoyed producing conferences, but I found a lot of flaws in the way the company was run and the strategy of the product. Like most budding entrepreneurs, I developed the itch to try and see if I could do things better than how the company was doing it. I started to question the process, the management strategy, and whether or not the product was viable in the market. I knew that I needed to move on at some point so I could scratch this itch and see for myself if I could create something better.
I eventually transitioned into contract work where I was able to enjoy the remote work life for a little bit. Around this time, I took the leap of faith and started to work on my first event. The event was a conference discussing the issues and trends in the cannabis industry, which at the time was the only thing like it in LA. Doing my own event for the first time was exciting but also extremely stressful. When you're on your own, you have to take on the responsibility of every department in your company and learn how to do all of it well. And to add a layer of stress, people were not buying tickets to the event initially, which was very scary. I had a lot of thoughts running through my head at the time: Am I doing this all wrong? Did I pick a topic that's not going to work out at all? What if I'm just not cut out to do all of this on my own?
I was already committed to finishing the event so I continued to push on. I decided to give out a good amount of free tickets to people who asked just to start filling up the seats and not feel like a complete failure. But on the week of, a huge flood of people started buying tickets out of the blue and on event day we had a line of people at the door looking to pay in cash. We actually ended up selling out all the spots! I had never seen anything like it before; that last week was a rollercoaster of emotions.
Needless to say, the first event was a great launching point and my company, Cureativ, was born. Cureativ's name comes from the words creative and curation put together. The idea is that while we are primarily curating content for the event, we are also thinking critically and creatively about the experience we are putting together and how people can best draw value from it. With this momentum I continued on to create our second event. This time, I focused on the digital currency / block chain industry, which at the time, was the first professional conference in LA on this subject matter. This was when bitcoin was only $200!
While I was working on Cureativ, I was also attending a number of events in the LA area to network and learn about new technology trends. I met one of the founders of Cross Campus at an event held at the Pasadena location. After learning that they were hiring, I was immediately interested in the role because it combined both the experiences of my new entrepreneurial journey and my background in the hospitality field.
I started working for Cross Campus Pasadena 3 years ago as an Associate Manager. I later became the main Campus Manager, a role that I've maintained until now. At the time that I started working at Cross Campus Pasadena, the location was newly launched as the second location of the brand and the first coworking space of its kind in Pasadena. We were focused on building the foundations for the entrepreneurial and startup community in Pasadena, and growing it to where it is now. I've been very grateful and fortunate to have the opportunity to meet so many great people coming through our doors looking to build something and learn about their entrepreneurial stories. As an LA local from the San Gabriel Valley, it's been very exciting to watch how much the community has evolved in the last 3 years and be an involved in its growth.
Overall, has it been relatively smooth? If not, what were some of the struggles along the way?
Speaking mainly on the company that I started – definitely not! When you're starting something you're always going to feel like you don't have any money so you got to learn to budget and work out deals and partnerships and be creative with it. I started the company and our first event with $0 and just did my best to figure it all out. In the events world, it's incredibly stressful when you just don't know what the end result is going to be until the very last second of the event and you're saying thank you to all of the attendees. Almost always, your expectations are not going to meet the reality of things and you just have to be prepared for all kinds of outcomes.
The biggest lesson I learned along the journey is to make sure you work with and trust the right people. When I was first starting out, I would meet a lot of people who could get behind your idea and tell you they want to help you out. But as we all know, it's very easy to talk about the things you're going to do, and much harder to actually do them. After some time, you'll start to learn about people's true motives and values, and you'll see that they are much different than yours.
Working with someone on a founder level is a committed relationship. You really need to "date" for a little bit before you can start doing business together and share your time and resources. When it comes to business, it's always going to be about money, and people have different ideas about what they want to do with it.
The journey of starting a company and bringing it to where it is today did teach me a lot about myself. The more conflict that I had gone through with people, the more clarity I gained about myself and where I fit in the world. I didn't start Cureativ by myself, but now I'm much more clear about the vision that I have for it and why it's important to me.
Alright – so let's talk business. Tell us about Cross Campus; Cureativ – what should we know?
Cross Campus is Los Angeles' leading provider of coworking, shared office spaces, and business event venues with currently 4 locations in Santa Monica, Pasadena, Downtown LA and El Segundo. We build communities of entrepreneurs, startups, and established companies in a well-designed office space with all amenities provided for.
My role as the Senior Campus Manager of Cross Campus Pasadena is to run the location and contribute to the success of all our member companies. The people who walk through our doors are looking for a place to start their journey in building a company that will help shape the future. Or sometimes it's something as simple as getting away from the home office filled with distractions or having a better place than the local Starbucks to take client meetings.
It's been a humbling experience to meet so many great people from all kinds of backgrounds and watch some companies grow from a small team to a multi-million dollar funded company.
When I first started here 3 years ago, we were building out the first coworking space in Pasadena and were a major player in the development of Pasadena's startup ecosystem. What members appreciate the most about the space is that the people here feel like family and we've put a lot of time and resources to making sure members have a great experience for their company, staff, and clients.
My own company, Cureativ, is a conference production company focusing on emerging industries. We design events that bring together companies and thought leaders in topic areas where there is much uncertainty, continually evolving regulations, and new disruptive technologies on the horizon. The 2 areas that we've focused on so far is the cannabis industry and the digital currency industry – both are industries that are just blowing up and figuring out its place in the world.
My specialty lies in building experiences for people. I've gone to a lot of events in my time, some of them are conventions and expos and others are large transformative festivals like burning man. I'll look at all these events and try to figure out what makes great content, what brings people out, and what makes people walk away saying "wow, I'm glad I was a part of that". Whether it's professional or personal, there's a lot of power in getting people together and feeling something collectively. Every single person is trying to figure out their lives, and organizing these events where like-minded individuals and people who share similar passions can connect and make things happen is a very unique thing. That moment in time and the memories that are created at an event are special, and it will never happen again. Being able to mastermind these small moments in time is what I love the most.
Any shoutouts? Who else deserves credit in this story – who has played a meaningful role?
The great thing about working in a place like Cross Campus, is that I'm surrounded by a community of people who are all working toward something that they believe in and want it to be successful. Collectively, the members have run into all kinds of issues and problems in their company and it's a tremendously helpful resource for anyone to be able to connect and share stories to help each other out. Being a founder and a CEO can be a lonely position; it's great for members to have the opportunity to be able to talk to others in the same position without any commitments. The moral support on a daily basis can really go a long way.
We have a lot of events and programming at Cross Campus as well to help businesses to learn and seek advice. I'm very grateful to be a part of that and help facilitate the growth and connections for our member companies.
Aside from the many people I've met and talked to here, I personally find that reading a lot has helped me push through many of the challenges I've faced in business and in life. I think that books can, in many ways, be a much more valuable resource than any conversation with a person. When someone dedicates a large portion of their lives to experience, research, and specialize in something and then takes the time to write down all of their findings on that subject matter – that's tremendously more valuable. On top of that, these insights are usually coming from someone who you wouldn't normally be able to meet or have any access to.
I remember watching a video of Will Smith when he accepted his Kids' Choice Award in 2005, and he said the secret to success was two things – running and reading.
Here's the quote:
"When you're running… there's a little person that talks to you and that little person says, 'Oh, I'm tired. My lung's about to pop. Oh, I'm so hurt; I'm so tired. There's no way I can possibly continue.' And you want to quit, right? That person… If you learn how to defeat that person when you're running, you will learn how to not quit when things get hard in your life."
"Reading… there have been millions and billions and billions and gazillions of people that have lived before all of us. There's no new problem you could have – with your parents, with school, with a bully, with anything. There's no problem you can have that someone hasn't already solved and wrote about it in a book."
That's probably the truest thing I've ever heard in my life. So I guess if I had to name someone as an inspiration to me, I would say Will Smith!
Pricing:
Cross Campus Part-Time Membership: starts at $50/mo
Cross Campus Full-Time Membership: $300 – $400/mo
Cross Campus Office Spaces: starts at $600/mo
Contact Info:
Getting in touch: VoyageLA is built on recommendations from the community; it's how we uncover hidden gems, so if you know someone who deserves recognition please let us know here.