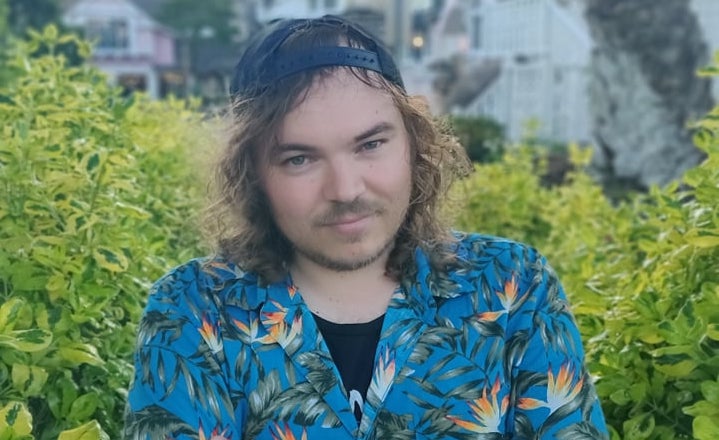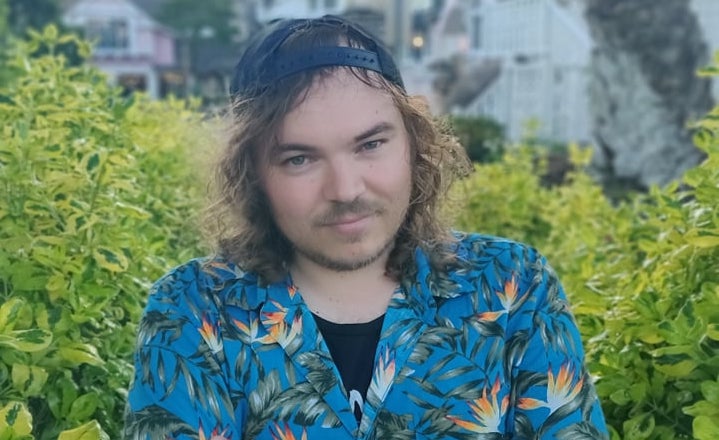 Today we'd like to introduce you to AJ Urquidi.
Thanks for sharing your story with us AJ. So, let's start at the beginning and we can move on from there.
I grew up putting books together. In 1st grade, I remember assembling handwritten and hand-illustrated science books out of construction paper and pawning them off on classmates. I liked to tell stories about sea creatures, bugs, and nightmares I was having. Sometimes I would use my mom's old secretarial typewriter to craft some light verse about food or animals, and got used to applying liberal amounts of whiteout to a sheet for rewrites. Through years of Shel Silverstein and Weird Al absorption, I spent middle school writing song parodies (of course) and stupidly hilarious rhymes for class projects and journal free-writes. Early on in high school, I landed a Bigfoot-centered narrative poem in the school lit mag and marked that as my first publication. I liked putting my work out there and entertaining my peers, and that was just dipping my toes in the water for what was to come.
When AP English taught us dozens of Emily Dickinson versicles, TS Eliot's "J. Alfred Prufrock" and "Preludes," and Wallace Stevens's "Anecdote of the Jar," "Emperor of Ice Cream," and "The Snow Man," I was taken with the power of abstract comparisons, impressionistic images, and other hallmarks of elliptical poetry. This love of the enigmatic compounded with my passion for humor and wordplay helped to shift me to the style of writing I practice to this day. Throughout my time studying poetry and film at UCLA, I saw my eccentric poems appear in Westwind, the school magazine, and eventually joined its poetry staff in my senior year so I could see how the editing process worked. After graduation and failed attempts at landing publishing industry jobs in New York City, I sought a way to stay active in the poetry scene while also vowing to maintain some form of the literary collective through my friends and colleagues at UCLA, a coterie whose remnants still have supportive bonds today.
While pursuing my MFA in poetry at Cal State Long Beach and editing the poetry section for the school's long-running Riprap journal, I successfully convinced my poetry cohort to form a collective and put out seasonal collections of our poems along with the work of other local poets we admired. This was how American Mustard was formed, which put out a few solid issues before throwing in the towel. Thanks to the camaraderie of Marcus Clayton, David Diaz, and Olivier Bochettaz, AM was a project that reinvigorated my passion for publishing, editing, book design, and detail, as I was assembling issues from the ground up once we had all finalized the content. I found that merely writing my own work would not satisfy me in the literary world; I felt a true sense of purpose when finding emerging writers' previously unpublished work and situating it among other talents through an eye-catching platform.
After Marcus and I said goodbye to Mustard, we formed Indicia to keep that mission going, finding cool work and boosting it to an eager audience. We make each Indicia issue into a small, inspiring anthology that we would want to read again and again, rather than some glossy throwaway periodical. Our experimentally inclined and hard-working section editors have helped us sort through compelling writing to hammer out six radical square-shaped issues since we first cemented the idea of Indicia back in fall 2015. We're really proud of these collections, each with its own dramas, hangups, and milestones, and we couldn't be happier to be in the company of such skilled artists.
Overall, has it been relatively smooth? If not, what were some of the struggles along the way?
With American Mustard, some of the misfires came from having four editors-in-chief who were always split down the middle about one thing or another. It was hard to stay cohesive when the magazine was pulling itself in opposite directions at any given point, and no tie-breaker editor around to save us. We aspired to preempt this problem at Indicia by dividing labor among us ahead of time, putting faith in our section editors to sniff out the most attractive work so we wouldn't have to bite each others' heads off about the merits of the slush pile. So far, this has worked out to great effect.
Some things we still struggle with our time and costs. Every few months, Indicia is the weekend project for all of us, as we all work around 40 hours a week at our various academic jobs and grad school pursuits. I have to hunker down in a cocoon for the final week of putting each issue out and commit to assembling it with a singular focus before returning to my normal already-stressed life upon its release. Furthermore, if we had some source of funding, we could afford to put on more events, pay for physical copies of the issues for contributors, and upgrade our quirkily minimal website to one that at least doesn't have ads. These are ongoing struggles, but not enough to deter our vision of many more influential collections of coolness to come.
Anthony Scaramucci's Twitter account also unsolicitedly followed us at one point. I'm not sure if that counts as a struggle but it was certainly amusing to discover.
Please tell us more about your work. What should we know? What do you guys do best? What sets you apart from the competition?
We publish experimental or just plain interesting poetry, short fiction, shorter fiction, and visual art. Our issues are hosted online but designed in a way that they can be easily printed through a pay-to-print service (someday soon). They are often colorful and always square-shaped, which is not very common (and was heavily inspired by the awesome magazine PANK). We are known for being reclusive on a cicada timeline with our output. Mostly, we're proud of the content we put out and the people we bring together in the process. There are hundreds (thousands?) of lit journals out there, just in the English language in America, and it's clear they're all following their own idiosyncratic callings like us.
In reality, we don't do anything particularly different from 1/4 of them, but in what we do, we're promoting some writers and artists we find to be worth hearing from at this particular time in our lives–like when a producer remixes someone else's song out of honest appreciation for it. We have a genuine faith in our contributors and worship the ground they squat on; I don't know if every magazine holds their contributors in such high regard, as there have been times I didn't feel that way when certain journals have taken my work. I hope our love of the work we publish comes across in the final product because we get very attached to it during the compiling process. If anything, we want to be known for our authenticity and strangeness.
What is "success" or "successful" for you?
To me, being successful is creating something tangible that you can leave behind to inspire others. Making people feel proud of their art and giving it the attention it warrants, having the chance to be in that influential position, is already a success in itself. If people can connect with your work or it moves them to connect with each other, you have been successful. No amount of failed casinos and mail-order steak companies can come close to the power of this nobler success.
Contact Info:

Image Credit:
Anannya Mukherjee, Casandra Hernández Ríos, Marcus Clayton, AJ Urquidi
Suggest a story: VoyageLA is built on recommendations from the community; it's how we uncover hidden gems, so if you or someone you know deserves recognition please let us know here.