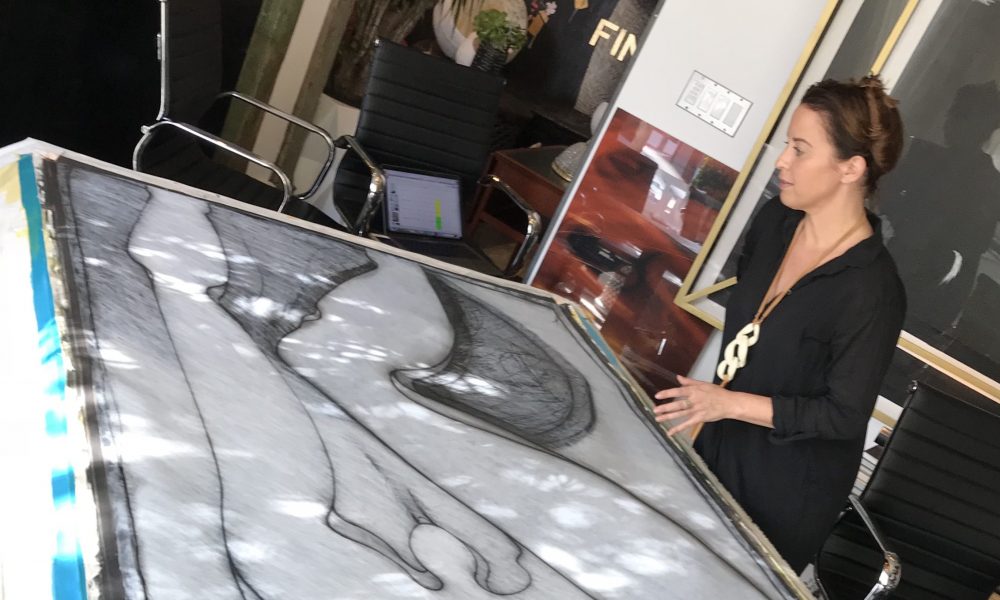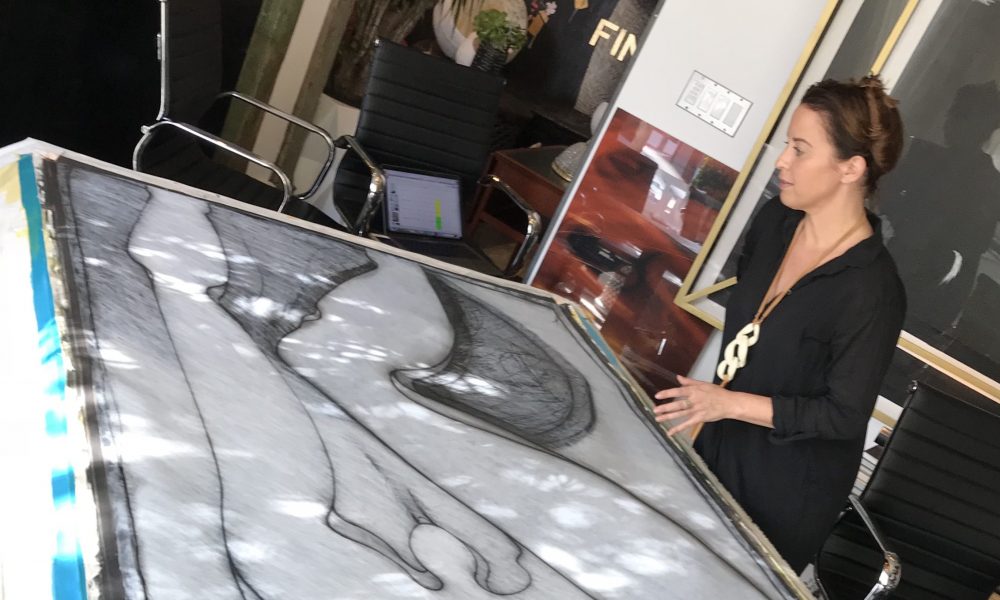 Today we'd like to introduce you to Aimee Martinez.
Aimee, let's start with your story. We'd love to hear how you got started and how the journey has been so far.
In 2015, a close friend, Christina Thomas of Yoga Adventures Worldwide (www.yogaadventuresworldwide.com) invited me to join her in Cuba on a friends' getaway. "You will love it," she said. I was unable to go, but she peaked my interest in a way that I felt certain that I would visit this mysterious land soon. What? No wifi? Could I survive? This kind of thinking was my first clue that I needed a digital detox and to challenge myself to disconnect in order to reconnect to myself and the world around me.
Fast forward a few months and I found myself on a yoga retreat with Christina and an eclectic group of men and women from around the world. There I was introduced to locals, artists and private gallery managers and owners who have now become close friends. I had made a commitment to myself that I was going to invest in a piece of Cuban art. What made my experience so special was that I couldn't google the artist, or check auction results, I had to learn, build a relationship, and make decisions based on trusting myself and my emotional connection to the piece and the artist.
I had always heard about 'Cuban art' but didn't have any education on the story of why it was so special and unique. And I continue to learn. After sitting down and chatting for hours in a gallery housed in a private home in Cuba, I was beginning to understand that the relationships I was making felt different. And that was exciting. Hence, the beginning of my love and lust with Cuba.
I began to tell friends from Los Angeles about my experience and others wanted to join as well! I went back multiple times inviting new friends and sharing in connecting in a way that felt familiar but so long ago, and building upon relationships from prior visits. Every time I returned to Los Angeles from Havana I researched history, and art and political relations in Cuba as a way to stay connected to Cuba and also to understand the Cuban experience.
I began building a database of artists' work and established relationships with other like-minded individuals and organizations in Los Angeles who had a passion for supporting projects connecting the US and Cuba. With these relationships, the Artists in Mind project was formed to help produce a Cuban art pop-up exhibition in West Hollywood, The Future Moves Slow, with the help and minds of MakeWild (makewild.co) and Schoos Design at Schoos Night Gallery (https://schoosgallery.com).
As the show developed, more and more friends wanted to know what was so great about Cuba? As part of Artists in Mind, I co-facilitated multiple trips to Cuba with the goal of connecting with artists in their studios, providing supplies to local artist and children's art workshops, and hopefully bringing the Cuban inspiration to others. Did you know that no art supplies stores exist in Cuba? Through Instagram and private donations by friends and supporters, I was able to provide nearly $1000 of art supplies to artists in Havana who otherwise would have to go without or would resort to buying them on the black market.
Once of the most incredible feelings was bringing my Cuban friends together in Los Angeles. Some of them live in the same neighborhood in Havana but had never met. It felt good to foster connections in Los Angeles just as they had done for me in Havana. The show was a success. Nearly 60 pieces of Cuban art by 15 artists were showcased, a number sold and multiple artists were able to attend due to their visa status.
Through the excitement, connections, and continuous communication, we brought together nearly 250 people from throughout the country and Cuba to this immersive art experience. It was a special time indeed. Seeing what the artists do with the money they earn from the sale of their art is truly the most incredible piece of this story. One was able to hire a staff of two people and begin an animation project inside his studio. His next goal is to buy his mother a home.
Soon after the show, government regulations began to tighten regulations on Cuba even further, travel to Cuba from the US became more and more difficult. Once their visas are up, some of these artists may not be able to visit the US, even though it is less than a hundred miles away. The US embassy in Havana has closed indefinitely.
Travel is more difficult, but I am committed to continue projects and collaborations between our two countries. This summer ColectivoART will be collaborating with two organizations to rebuild a family's home in Santa Clara and bring American and Cuban artists together to create an artistic project that will be displayed on the exterior of the home.
In addition, I will continue to support and bring awareness to emerging Cuban artists through travel opportunities and collaborations with organizations interested in showcasing their expression.
Has it been a smooth road?
It's Cuba. Nothing is easy. But overcoming challenges and persevering is something that drives me. Also, when you are open to receiving help, you build relationships that tap into your strengths as well as the strengths of others.
So let's switch gears a bit and go into the Colectivo ART story. Tell us more about the business.
ColectivoART strives to support emerging artist development and make art collecting accessible to those interested in developing knowledge and acquiring art in a unique and experiential way. Collecting art is not just about the acquisition, it is about participating in an experience that fosters dialogue, critical thinking and growth.
We value our relationships and believe in nurturing artist development to cultivate a community of artists and those who are artists in mind. ColectivoART offers the opportunity to travel to international destinations and meet with artists in their communities and studios as well as collaborate with like-minded organizations.
Being a psychologist and training to become a psychoanalyst has definitely influenced this journey. I have been called an "art mommy" and that I work to take care of artists, "like a mother, a sister, and a friend." That makes me the most proud.
Where do you see your industry going over the next 5-10 years?  Any big shifts, changes, trends, etc?
Well, when I began I had no idea what I was doing. This was all new territory for me. I think I had to go through all of this process in order to be where I'm at today. US Cuba relations have been in flux for decades and we can't know where it will be in 5-10 years. My hope is that I can be part of helping to strengthen and bring positivity to our relationship.
Pricing:
Colectivo ART offers unique opportunities to meet artists in their studios through curated trips to Havana at an affordable price. Under $2000
Contact Info:
Image Credit:
Nathan Cork, Alex Taman
Getting in touch: VoyageLA is built on recommendations from the community; it's how we uncover hidden gems, so if you know someone who deserves recognition please let us know here.