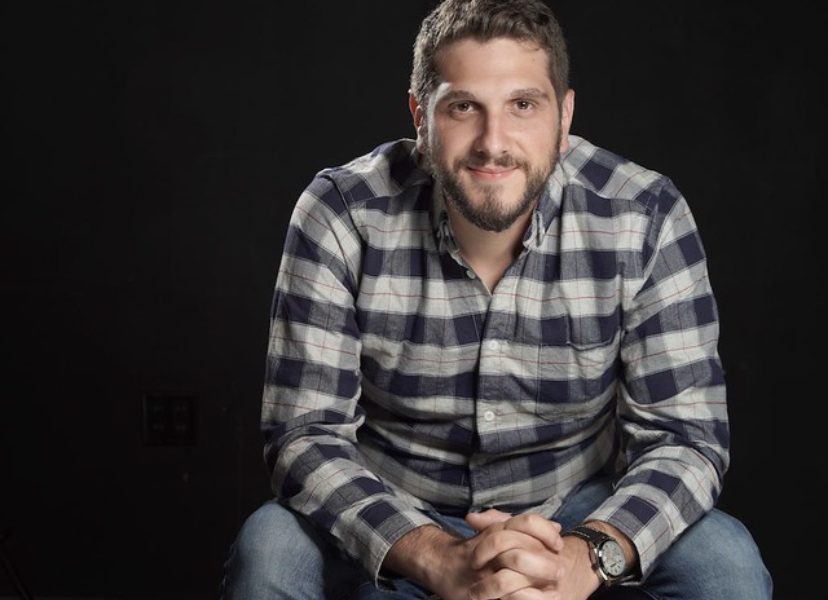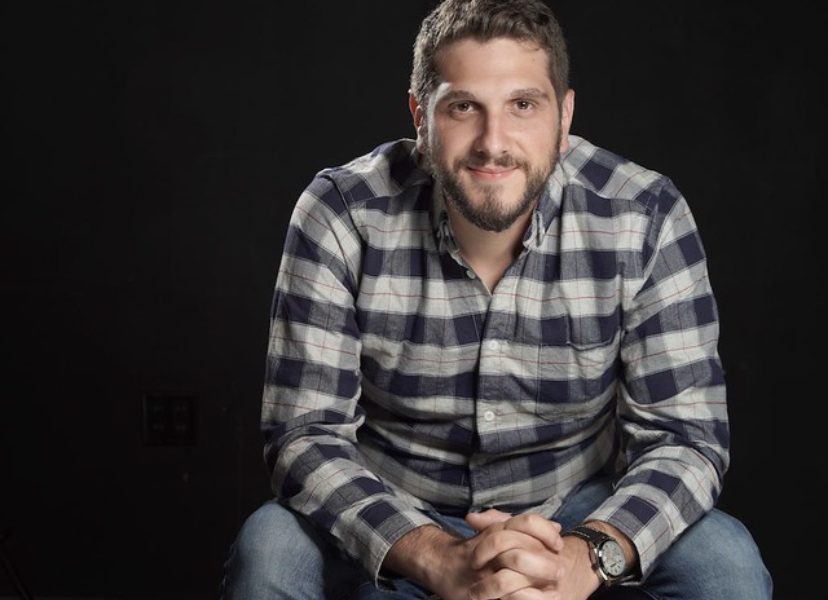 Today we'd like to introduce you to Agostino Zoida.
Agostino, please share your story with us. How did you get to where you are today?
I started at the tender age of just 20 years old, but the world of comedy was on my radar since I was just a young boy. First, by watching movies and then when I got a little older, I discovered that all of the Actors that I had looked up to and laughed at from those movies all came from Stand-Up Comedy roots, and so I started watching a lot of Stand-up comedy. I would buy VHS tapes, and DVD's and watch whatever I could on TV. I can remember watching the 30 minute specials that used to air on Comedy Central. I also remember my Mom & Dad sneaking me into my first ever live comedy show when I was just 11 years old, and I had to be accompanied by a parent at The HaHa Comedy Club in North Hollywood, CA where I later got my start in comedy. As I got older and technology advanced; I would listen to comedy albums on my ipod as I walked to my part time mall job, and I remember hitting repeat on the track ones over and over again because I liked to hear the audience cheer as the comedian walked out onto the stage. I would fantasies that it was me they were cheering for. When I finally turned 18, I went to as many 18+ comedy shows as I could until I decided to myself that I must do this, or at least try it. I found out that the club I would frequent had a weekly Open Mic. I was eager to try it, but I was also scared, so I chose a date; February 4th, 2009 and I made a promise to myself that that was going to be the day I would start no matter what, and I did, and I fell in love and I never looked back. This February 4th, 2020 will be my 11th year as a Stand-Up Comedian.
I love what I do and I am still just as passionate about performing like the day I started. Along the way, comedy led me to other passions that I found out I loved, which is writing and podcasting. I still watch as much comedy as I possibly can and try to keep current on all of the new specials as I will always be a fan of the craft and no matter how long I have been doing this, I still consider myself a student of the game. One of my favorite quotes which was told to me by a mentor of mine, Joey Diaz is "To Entertain You Must First Be Entertained," which he says the great Paul Mooney once told him. I love to learn and be inspired and always try my best to be creative and original yet relatable by taking common issues that we all deal with and applying my unique point of view, which comes from my unique upbringing. I am an Italian-American born and raised in Los Angeles, CA which is extremely rare for a comedian, most of the comedians were born somewhere else and move to LA to pursuit Comedy, I was born into it. And today, I like to think that I am a staple here in the LA Comedy Scene, performing regularly at all of the local Comedy Clubs and hidden gem rooms as well as working the road as much as I can.
Along the way, I have been blessed to work with some legendary and respected comedians, and I have appeared on several Stand-Up TV shows like; Seasons 1 & 2 of "Standup and Deliver" on FuseTV and Comedy Central. As well as appeared on many respected Podcasts and radio shows such as; "The Church of What's Happening Now" with Joey Diaz. And I host my own weekly podcast titled "Home Schooled Podcast" in honor of my unique upbringing as a home schooled child, raised by an Italian-Catholic family with old school values.
People always ask me, "What is your style of comedy? or "What is your act about?" This is not a good question to ask because it is not about just one thing, but if I could describe my style of comedy in just two words, they would be: Gentleman-Savage. You have to be a savage to survive this business, but it is important always to remain a Gentlemen and Humble to move forward, and I like to apply that to my performance as well. I like to take topics that we can all relate to by putting my passionate and unique point of view to it while remaining a Gentleman and always bringing the funny, but in addition to laughter, my goal is to bring all emotions to my audience; I want them to feel something when they leave my shows if I can take them to a place from their childhood or to a good memory or give them some feeling of nostalgia, and most importantly; if I can be remembered. And I do so with my original point of view on Life, Marriage, Family and story telling.
Great, so let's dig a little deeper into the story – has it been an easy path overall and if not, what were the challenges you've had to overcome?
It has not been a smooth road at all, and it still is not. It is like a video game; the further along you get, the levels become more and more challenging. It's funny that most aspiring comics either move to LA or New York to pursue a career in stand-up comedy, but these are the two most competitive cities in the county for comedians. I can speak for myself as I live in Los Angeles, and I can walk into a Starbucks and bump into a comedian who is funnier, and more successful than me. This could be a good thing, especially for a guy like me who is about 11 years in and it keeps me on my toes and keeps me always trying to improve, but this could be a bad thing for some newer comics or anyone trying to move up to that next level.
Stand-Up comedy will always be my first love, but these days you can not just be a talented stand-up, there is a million talented comedians in this town so you need to be stand-out. What separates you from all the others?
Nowadays, you have to be a professional social media expert in addition to being a great comedian. All I ever wanted to do was be a stand-up and hear the audience cheer as I walked out onto the stage, just as they did for the heroes that I used to listen to while I walked to my little mall job. But that also means becoming an actor (something I am learning to love) and it also means becoming a writer, not only of your material but sketches, scripts and content just in case there is a job opening and writing and acting on some projects are a great way to get connected with the right people which can be a big distraction from the stage but in the long run work in your favor to move to that next level and get the freedom to do what you are passionate about.
Being a stand-up comedian today also means having a podcast. At one point I felt like if you were a comedian without a podcast then you were not really a comedian at all, and you constantly feel left out. So I decided to start a podcast which in itself was very challenging as I had no idea where to begin. So I went through a lot of idea's and podcast names and concepts. trying and failing… trying and failing… but just like stand-up comedy; you improve with failure. I also went through a lot of Co-hosts for the podcast because I was not choosing my co-host based on who would be good for the show and who would have good chemistry with me, but instead I was choosing co-hosts based on the fact that they knew about audio engineering and editing since I did not know how to do any of it. So finally I learned to do it myself, as soon as you start relying on other people then your product could lack in some areas like consistency which is key to a successful podcast. So here I am, a guy who used to be a kid dreaming of being a stand-up comedian and now I have to start a new venture in my life, learning how to produce a podcast. In fact, I even wrote an article titled "If I Can do it You Can Do It' about how to start a podcast when you have no clue what you are doing and it is geared towards comedians who want to tell jokes and perform but feel left out as I did. The article can be found on my website www.HomeSchooledPod.com/podcast.
We'd love to hear more about your work.
So now I was able to choose my own co-host, so I went with one of my best friends; Kevin Lyons who shares my enthusiasm for being self motivated and self taught to improve yourself in what you are passionate about, In his case it is film-making, which I like because it let's my audience know that what I am saying does not only apply to Stand-up comedy but to whatever you happen to be passionate about. So we re-launched the podcast with a new concept and a new name; "Home Schooled Podcast" and we are now on episode #256 and still growing strong with our audience growing more and more with each episode we release, and the larger your audience grows; the more freedom and opportunities you get to do what you really love.
I called my podcast Home Schooled Podcast because as I was a home schooled student all my life and it is a big part of me and what made me who I am today. I also found it suitable because my podcast is generally about people who have a dream and have to do all the work themselves to achieve that dream, even if it means having to teach yourself how to do things that you never thought you would have to do or would also be capable of doing. Yes, there's some great comedy classes, but at the end of the day, you need to teach yourself which you do by getting up on stage and failing so that you can learn how not to fail. There are a lot of things that a basics class can teach you but there are also a lot of things that you can not learn from a class, but you can only learn by experience, and this does not only apply to comedians which is why I do not only have on comedian guests on my podcast. I have actors, writers, directors, producers and nutritionists and body builders, even animal rights and charity organizations or bar/brewery owners, anyone who had a dream and realized that a lot of it was going to have to be achieved by themselves. So I think Home Schooled is the appropriate name.
I am not an extremely well known comedian. So why should anyone listen to my podcast when there is so many other more popular podcasts out there? Well those podcasts serve a different purpose than mine. People listen to those podcasts because they are fans of the hugely famous comedians, but my podcast is about me; someone who is working to get to that level. Right now you listen to Joe Rogan because he is Joe Rogan, but wouldn't you have loved to have had a podcast with Joe Rogan before he was Joe Rogan, and hear his journey and challenges as they were happening? And then you realize that he deals with similar or the same challenges that you do. That's what I am. I am a working Stand-up Comedian who is doing everything I can to grow and get to that next level, and I deal with peaks and valley's of the business, and it is all being documented. That is why I think Home Schooled Podcast is special and that is why I think it is important.
Is there a characteristic or quality that you feel is essential to success?
It's Funny how being humble and yet having an ego are both so important in my industry. It's finding the right balance that is key. You can not have too much ego because you will shoot yourself in the foot because no one is bigger than the art itself and also people will not want to work with you, and you do not want to be the guy that no one wants to work with. It is always very important to remain Humble and treat people with respect and they will respect you back, and they will want to work with you in the future. But do not have zero egos either; you need to know your worth, have self respect and transform your ego into confidence… Be proud… But n to too proud…
Do you see? Finding the perfect balance is so hard. You need to have thick skin, be able to take a punch and get knocked down, and then kicked while your down and still get up and go back for more. A good work ethic is a must. Just like any successful business owner you are your boss and that does not mean you have no one to answer to and you can slack off. You have to set your policies like all companies have and stick with them
As far as a characteristic, of course, being likable plays a huge part. You will be surprised how some comedians can get away with saying one joke and others can't just because they are not likable.
Another quality that comes mind is persistence; this is one of the most important ones. It's like a diet; you try it for a while, and you do not see quick results, so you want to quit and try something else. You can't do that. You need to keep going no matter what, no matter how distant your goal may seem. Only this diet is not a few months it's years, decades and along the way, there will be so many downs, but you have to keep going. Now, if you're saying to yourself that you do not know if you can wait that long then you should pick another dream, because my dream I plan on doing forever anyway because I love it.
Contact Info:

Image Credit:
Troy Conrad
Suggest a story:VoyageLA is built on recommendations from the community; it's how we uncover hidden gems, so if you or someone you know deserves recognition please let us know here.