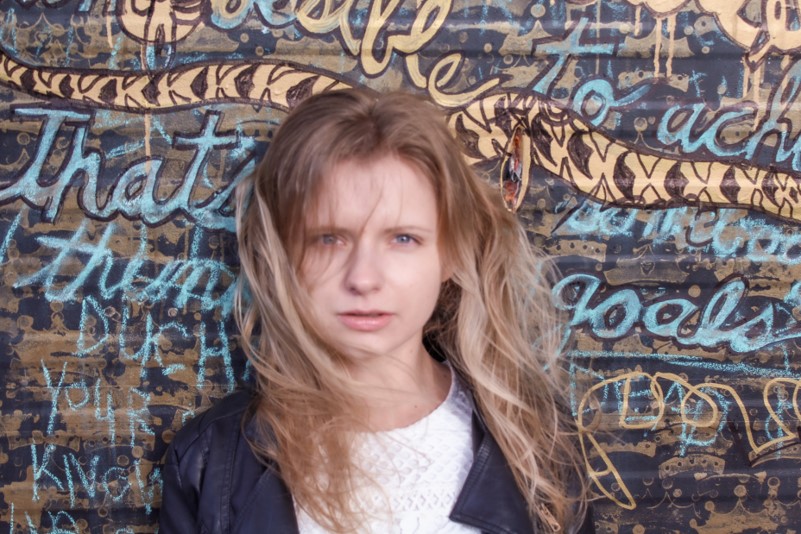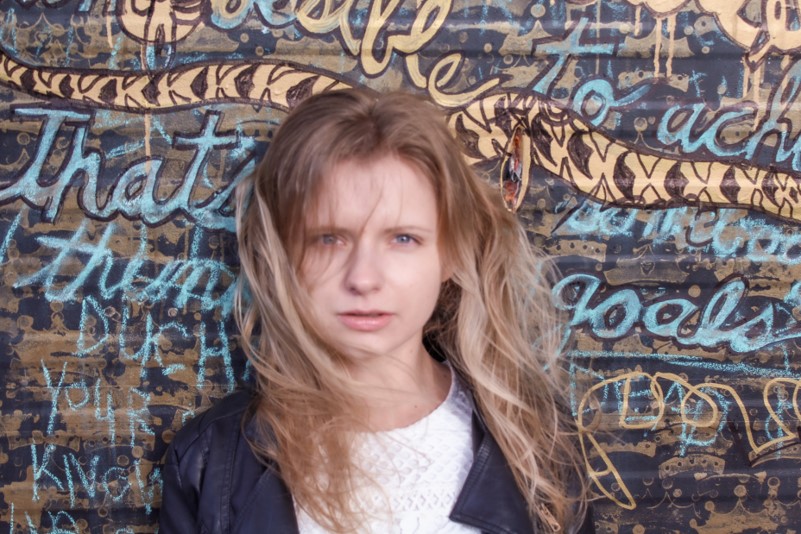 Today we'd like to introduce you to Agatha Kaspar.
So, before we jump into specific questions, why don't you give us some details about you and your story.
Music became a big part of my life at a very young age. I was four years old when I started taking piano lessons in Toronto, Canada. As I learned classical pieces mainly from Russian and French composers, my listening tastes ran across the map, from curiously picking out my parents' Beatles cassettes to purchasing Japanese anime soundtracks in Chinatown by the time I was a teenager. When I reached high school, I became very interested in film music. I think watching A Beautiful Mind in philosophy class pretty much did it, but the music in Alien was a close second. The piano always stuck with me, but I never really enjoyed playing in front of an audience – it was more of a personal practice. I decided that I wanted to pursue music composition in university first so that I could get a better grasp of the theory and history before diving right into film scoring. During my studies at Wilfrid Laurier University in Kitchener-Waterloo, I developed my craft through writing music for silent films and taking a minor in Film Studies. One of my favorite classes was an Electro-acoustics class where students were encouraged to create music through natural and social soundscapes. Composer Hildegard Westerkamp was a big influence and I also really got into John Oswald's exercise of creating new pieces out of pre-recorded music or sounds (also known as Plunderphonics). I have fond memories of carrying a big DAT recorder during the cold winters in Waterloo and recording my crunchy footsteps in the snow. Those assignments cemented a habit of carrying a mini recording device with me wherever I travel.
After that, I got accepted to the Film Scoring Program in New York University and went straight to the States. It was the first time I was studying film music exclusively and was given wonderful opportunities to connect with people in the industry through the ASCAP/NYU Film Scoring Workshop and the ASCAP/Columbia Film Scoring Workshop, the latter of which pairs you with a filmmaker from Columbia University who is working on their thesis film and you ultimately record the entire live score in a professional studio. I connected with a wonderful group of talented, ambitious composers at NYU and we created a collective through which our pieces (often times written to a short film) were performed in venues like Le Poisson Rouge and the Flea Theatre. Additionally, I kept writing concert music and had premieres at some exciting spots in the city including Merkin Hall and Symphony Space. All of these and more were important in forming my connections and getting my music out there. After five years of studying and working in New York, I decided to pack my life in two suitcases and head to Los Angeles to completely focus my career on film music. I've been here for almost five years and have enjoyed working on films that have debuted at the Los Angeles Film Festival, Toronto International Film Festival, and the American Black Film Festival, to name a few.
Has it been a smooth road?
Forming a new life in a country that isn't your own is never easy. I moved to the States in my early 20s and was so nervous that I wouldn't be able to accomplish much after only two years of studying. I approached every project and opportunity as if it was possibly the last thing I would do in the U.S. before having to head back home. After finishing my Masters at NYU, I pursued any and all options including going right into a PhD Program, looking for freelance work while on an extended visa, or just going back to Canada. I didn't feel like two years in New York was enough. Thankfully, I was hired as an adjunct faculty member for the NYU Film Scoring program which helped me stay in the U.S. and build up my film credits on the side while financially supporting myself. Now that I'm in Los Angeles with my main focus on film scoring, I face the daunting reality that many freelance artists face, the main one being the rollercoaster of gigs… you get a bunch at a certain time, which is great, but then you may have a month or two with absolutely nothing, and you need to make sure those times are taken care of and you're not putting yourself down because of it.
On top of that, I've got an artist visa to keep track of and hefty lawyer fees to pay every few years. I find the chances of getting a green card pretty much unachievable despite living and working almost ten years in the country. And with the current immigration climate in the United States, I'm concerned for those looking to start a new life right now under very different circumstances. My partner currently works in the southern Mexican state of Chiapas and every time I visit, there's more news of caravans coming to the border and the repulsive conditions they face just to escape corruption in their native land. You're forced to look at the immigration and refugee crisis in more ways than one. It's a serious problem in the U.S. which I hope gets rectified.
We'd love to hear more about your work and what you are currently focused on. What else should we know?
I compose original music for a variety of multimedia platforms. I first started out with short films and commercials, but now I mainly write on narrative features. My most prominent work is on the films Copenhagen and Kodachrome, both directed by Mark Raso and available on Netflix. I'm particularly proud of Kodachrome as it was the biggest film project I've done so far – it completely took me out of my comfort zone of generally classical music (the score is very indie rock influenced) and has a particularly cool cast including Ed Harris, Jason Sudeikis and Elizabeth Olsen. Lately, I've delved into television with the animated series Ingress: The Animation, which can also be viewed on Netflix.
But my work doesn't stop at the screen. I'm currently producing a new album for singer-songwriter Julia Faussone, which is a first for me. After that, I'll be releasing my own music, which will be a little different from what I write for film. I've been trying not to restrict myself to just film scoring as there are many ways to explore music and I find that each project, whatever it may be, ends up helping me with something else in a completely different musical medium. I like to think I keep my work exciting and special by staying versatile.
What I've been doing more of, and I hope makes a lasting impression in the industry, is making an effort to include more women on my projects. I've lived in Los Angeles for almost five years now and whenever I go to women composer-focused events, I meet new faces who are just starting their journey in the city. It has encouraged me to reach out to more female composers who need to get more credentials, as I didn't really have that when I first moved here… I barely knew anyone! In the last few years, I've noticed, and been a part of, many wonderful teams that also make a conscious effort to include more women. It's very encouraging to see that.
Is our city a good place to do what you do?
When living in New York City, I thought I'd never leave. Why would you? It's the cultural capital of the world! It was so easy to see three concerts a night and still have ample time to work. But after five years and a few eye-opening experiences (including a trip to Park City to promote the film Copenhagen at the Slamdance Film Festival), I started having an important talk with myself. What were my long-term goals? What kind of projects was I seeking? What skills was I hoping to develop? What communities or companies did I wish to meet and develop relationships with? The most succinct answer to most of those questions was simply that I wanted to work on bigger projects. It's not that New York didn't have that, but Los Angeles inarguably has a lot more. I wouldn't necessarily say you need to start in LA, but if you want to work in the film industry, I would make plans to come here at some point sooner than later.
LA is still the center of the movie industry but it's so easy to get wrapped up in your work and forget you need to be out there meeting people. It's less of a criticism of the social life (there are things happening here all the time) and more of how the city is designed in a way to make you unable to do more than one or two things a day (I'm not saying anything new here when I say the traffic is abysmal). Although I do believe there is an opportunity to upgrade the public transportation and therefore reduce congestion on the road. I'm seeing a lot more construction for new subways and, because I work mainly in my studio, I end up taking the bus or Lyft to take care of any errands or short distance meetings. I'd very much like to see the driving culture change in the next 5-10 years.
On top of all the opportunities LA offers me, I do my best to keep in touch with talent in New York City and Toronto, the latter especially since there's a growing film industry and amazing projects being made in the city (and… it's my true home!). Don't cut past professional ties. Wherever you end up, you'll still find yourself in more places than one.
Contact Info:
Image Credit:
Profile Pic goes to Denise Valentine.
Getting in touch: VoyageLA is built on recommendations from the community; it's how we uncover hidden gems, so if you know someone who deserves recognition please let us know here.