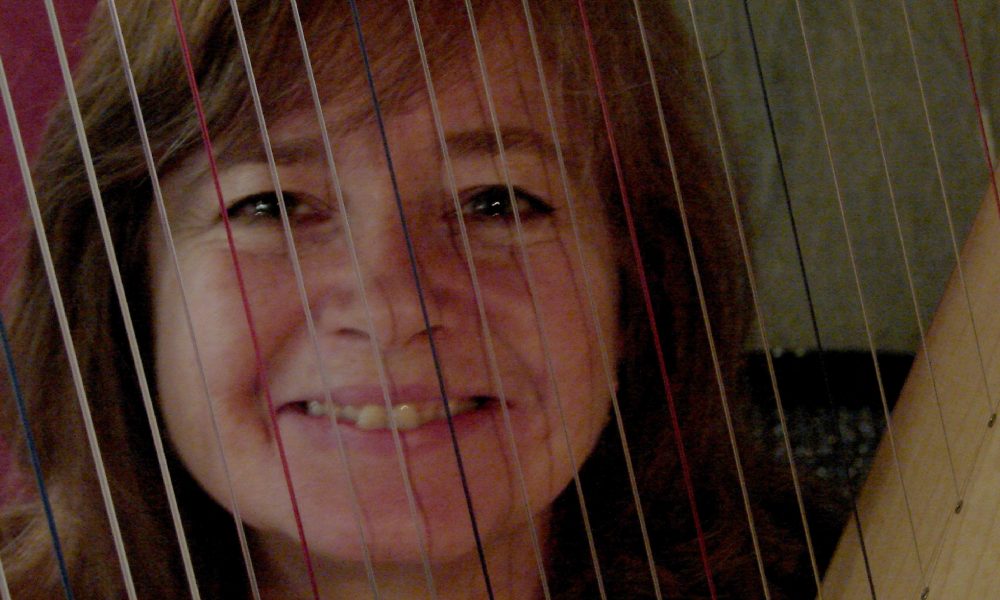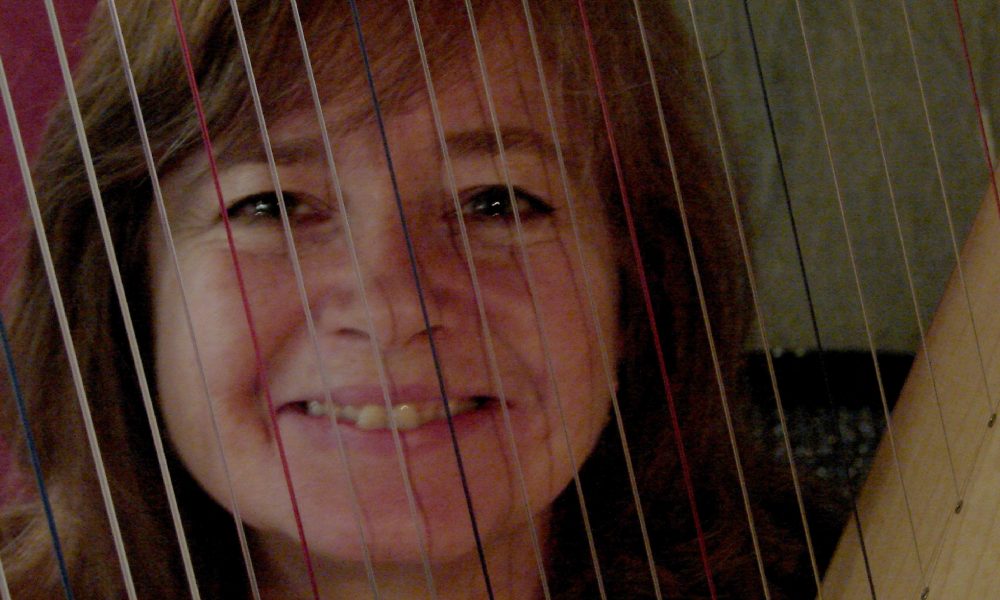 Today we'd like to introduce you to Aedan MacDonnell.
Aedan, can you briefly walk us through your story – how you started and how you got to where you are today.
When I was 7 my dad bought an old, black upright piano for my mom. I still remember that the ivory on middle C was missing. She didn't play it, but I found a beginning book on the bench and taught myself to play and read music. Seeing my enthusiasm for music, my parents found a piano teacher and I studied classical music for the next 8/9 years. I wasn't that great at it because I wasn't allowed to freely express my interpretation of the classical pieces, which most of the time veered far from the original piece.
At this young age, I also danced ballet and tap. Tap was my favorite. I remember practicing my routines in my bedroom with my little 45 record player. In my 20's I spent a lot of time performing, singing and dancing in community theatre. I was also introduced to, and fell in love with, Celtic music. While browsing books in a music store I ran across a book of Celtic music arranged for harp or piano. I bought it, played through the book on my piano, then decided I needed a harp. That was the beginning of my love of the harp and first step into playing Celtic music, leaving the classical world behind. In 2003 I had the opportunity to spend time in Ireland studying harp with some of the Irish harp masters.
Following another branch of my musical interests, in 2006 I went through a Certified Music Practitioner program, learning how to use music for stress reduction and management, and pain relief. Throughout my life, I have always been interested in spirituality and holistic health, so this was a logical extension of my music interests.
All this time my creative interests were a hobby as I had a regular day job working in the corporate sector, mostly international law firms. In 2001, while browsing music at the Sylvia Woods Harp Center (one of the largest harp stores in the country), I was offered a job. I jumped at the opportunity to leave behind the (for me) soul-squashing corporate sector and worked for Sylvia until 2009 when the economy was not doing well and she was forced to down-size.
For the first time in my life I was out of a job, and being gone from the corporate sector for so many years, I was having no luck finding something there at a time when jobs were already hard to come by. So it seemed as if the Universe was saying, "it's time to do what you love." At the time I had 2 harp students and maybe 3-4 gigs a year. For the next 3 years, while I was building my teaching and harp solo business, I gave private psychic readings at psychic fairs, and also led guided meditations with live harp music.
Over the past 7 years I've combined all of my interests into what I do today: teaching harp in the Irish style of playing; performing harp solo and with various groups at festivals and concerts; performing solo harp for private events; playing harp for hospitals; writing and arranging harp music for meditations; and producing Celtic-themed musical shows.
I also started an annual event of a Celtic Halloween show called "Samhain, the Story of Halloween." My original idea was to tell the story of Halloween customs (which come mainly from our Celtic ancestors) using music, song, story and dance. We now have a 6-piece band, narrator, singers, and dancers. 2016 was our 6th year with sold out shows. The idea is to tour … we're working on it!
Has it been a smooth road?
In one way I guess you could say it's been relatively smooth in that when one door closed, another, usually better, door opened. Never having been self-employed up until 7 years ago, I had to learn how to budget a fluctuating income. But what was (and is) even more difficult is learning how to market myself. That is really my biggest struggle in building my career.
The biggest emotional struggle, which has nothing to do with business, but certainly affected my entire life, was the loss of my boyfriend and love of my life to a car accident in 2008, right before I was financially set off on my own. Honestly, having to figure out how to be self-employed and build a music business from scratch with absolutely no knowledge of how to do that, probably kept me from sinking into a dark hole.
We'd love to hear more about your business.
I specialize in harp and in Celtic music. Everything I do is centered around Celtic music. I even use Celtic music in my meditations. It makes great background music for all kinds of events from private dinner parties to corporate functions.
What am I proud of? In 2009 I had 2 students. Now I have between 15-20 students per week. I have 2 published books ("Celtic Wedding Music Arranged for Harp," and "How To Fully Utilize Your Levers"), and am working on a third of Scottish music. I also have 4 of my own CD's ("As the Crow Flies," "Reflections of Terra," "Croi Anam," and "HarpMuse Meditations") and have created music for meditation CD's for two locally well-known psychic mediums ("Allowing Peace" and "Spiritual Journeys"). I also have 3 YouTube channels: one for Celtic music, one for meditations, and one for beginning harp lessons. My music is on Pandora, Apple Music, Spotify and a number other digital streaming media. I also play in two Celtic bands.
But my one creation I'm most proud of is my Celtic Halloween show. Not only do I write, produce, direct and choreograph it, but I also play and dance in it. I hand-picked everyone in the show, and they are all the top of their craft. We all really enjoy performing together. Over the past 6 years, with the exception of one year, we've sold out every show. True, the venues only hold about 100 people, but last year was the first year we had to turn people away a week before the show because we were sold out.
Is our city a good place to do what you do?
Los Angeles has a large entertainment industry and a variety of ethnic niches. Even so, it's not easy making a living in the creative field. But what city is? I know there are grants out there, but they are hard to find and even harder to get. One way our city can improve is to help in the grant process. Artists have a lot to give, but when one has to spend 80+% of their time on the business end, it limits the available time for creativity.
Pricing:
Private harp lessons: $25-$60. Harp rentals: $60/month
Contact Info:

Image Credit:
image #5 (harp with nature background) Sue Haas