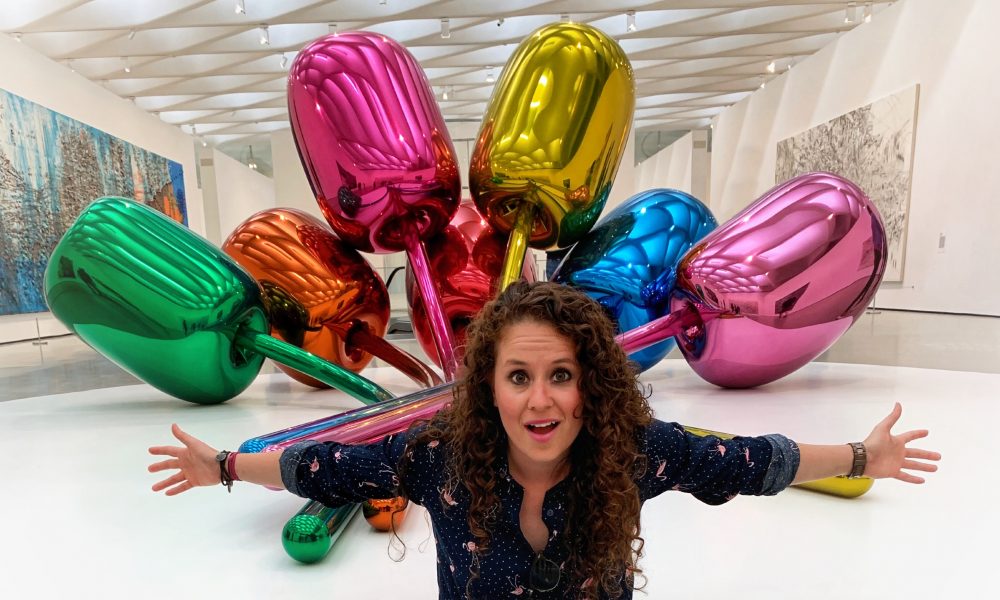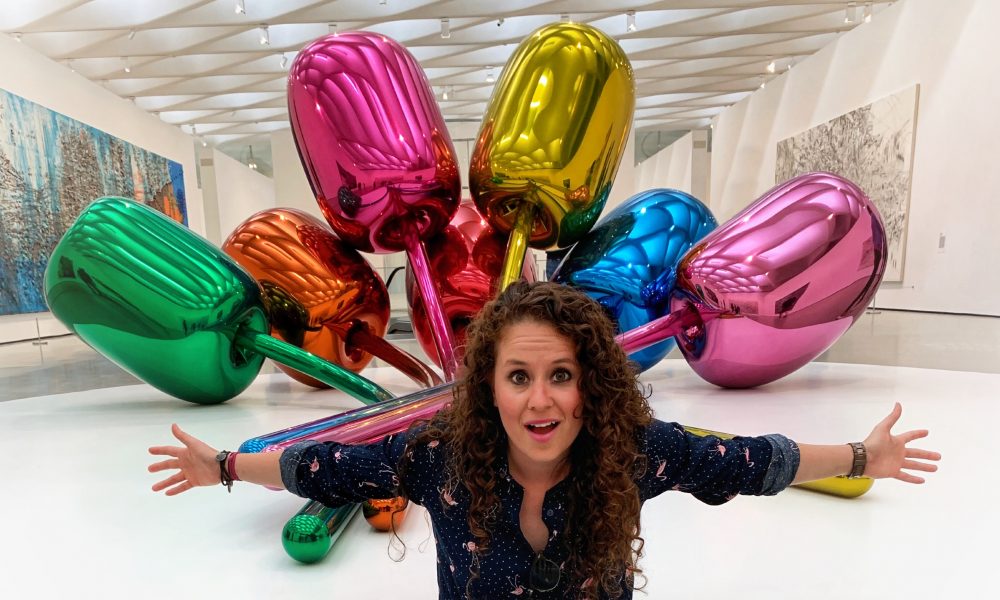 Today we'd like to introduce you to Adriana Ledesma.
Adriana, let's start with your story. We'd love to hear how you got started and how the journey has been so far.
I'm a Film Director and this is my story. I studied Marketing, with a distinction in advertising, and then I got my Master's in Film and Media Production. I've always been fascinated by stories, and more specifically, by the creative way you can tell all those (either when selling a product, writing a script, the directing approach on set, etc.), but it wasn't until I was in my early 20's, because I started doing passionate projects for a few communities that needed our help, that I realized with my work, I was able to support those communities, instruct people and send positive messages.
One project in particular that completely changed my life was this Cerebral Palsy Institution "Mentes con Alas", that we made a movie for. The goal was for people to understand what the disease is about and to clarify the best way to communicate with the patients. We worked with them for several months. At the time, none of us had any experience whatsoever on making a film, so with a lot of research and by following merely our instincts, we made it happen. Since all of us had different jobs and some were still in school, we used our weekends to shoot, from 6am to 6pm, for a month and a half. We worked at eight different locations, including iconic places around the City of Torreón, Coahuila, Mexico, but mostly on an 'ejido' just outside the city, and we were able to gather around an amazing team (25 crew members, nine great actors, 40 people from the Institution "Mentes con Alas" – including patients, teachers and everyone on the administrative area- and 55 extras, including 20 kids). It was a fabulous and rewarding experience and somehow, we managed to create an entire feature film inspired by true events, just because of the passion of it. Long story short, our project was presented in a few theaters around the city, and the response was unimaginable. For you to get an idea, there were parents who reached out to us to let us know that they were finally able to understand their adult son or daughter with cerebral palsy because of the film, after all those years! That really opened my eyes; I realized we had a huge responsibility in our hands, so that's when I decided this was what I wanted to do the rest of my life and I moved to LA a few years ago.
To present day, I've been on set for more than 160 different projects, which have given me a lot of experience in many areas, and I've directed several films that have gained recognition all around the globe, in festivals such as Cannes Short Film Corner, Dreamachine International Film Festival, Lake View International Film Festival, Independent Horror Movie Awards, Indie Best Films Festival, and many more.
We're always bombarded by how great it is to pursue your passion, etc – but we've spoken with enough people to know that it's not always easy. Overall, would you say things have been easy for you?
It's definitely never a smooth road, no matter which path you choose to pursue, but that's what makes it interesting. All those challenges along the way and all those hurdles to dodge define you as a person, and in my case, as a Director. Working in the arts is hard because it is all subjective, and the entertainment business is a very competitive industry, so you have to always present your a-game in order to keep climbing steps. There's a reason why, among us, we always use the phrase "the struggle is real" because it actually is. In my case, there's definitely been many obstacles that I've faced to be where I am today.
It is very common that people around you, especially the ones that don't know you pretty well, think that you have everything solved or that you have been very lucky to have this or that, that you've gotten where you are because you knew someone or just by coincidence, but what they don't realize is all the hard and persistent work behind it and the strength and courage you need to keep going and get where you want to be.
Moving to a different country, obtaining two scholarships to be able to study film in a great Academy, the eternal financial struggle as a freelancer, creating an entire new contact network, adapting to a city with different cultures and personalities from all over the globe, the instability you face especially when you are starting this career, earning an O1 Visa for extraordinary ability, even living on a living room for ten months… it all has been a struggle, but it has been worth it. Not a day goes by without me being grateful for everything I have, all the obstacles I've faced, all the experiences, good or bad, all the blessings that have come my way and everything I've achieved to this point, including the satisfaction of gaining recognition from my peers because of who I am, my abilities, my personality and my work, have taken me this far so, I can't complain.
We'd love to hear more about your work and what you are currently focused on. What else should we know? What are you most proud of as a director? What sets you apart from others?
I believe the director's style is formed by a combination of three main things: all the preparation and knowledge you obtain over the years, plus the experience that you gain project after project, plus all your personal qualities, skills and, very important, your attitude.
For me, story represents almost everything, especially when deciding what to direct, but there are several other elements I also love when I'm directing a film. If I had to choose my top 3, those would be: One, a great and powerful story, which will be the difference between an outstanding and an ok film; two, the way me and my actors approach each character and find the reasons behind their attitudes, their behavior, their motivations and their words; and three, the way camera tells the story, either with movement, lighting, framing, etc.
My main genre is drama. Every good drama has desire, conflict, tension, obstacles, and reversals. Whether it is a death row prisoner battling for self-forgiveness ('Departure'), a girl coming to terms with her new condition of becoming deaf ('Breaking Silence'), a journey of a men with cerebral palsy and his way to success ('Despertar'), an adventure with a struggling single mother and her bullied son ('El Fred'), or a woman with borderline personality learning about balance to self-alignment ('Shadow Wall'), in all my projects we often see how the main character begins the journey one way and ends a different way, which is why I tend to base my stories in human experiences, so that people can identify themselves with them and learn, connect and grow if possible, all of this while enjoying the phenomenal experience that movies represent.
I believe what sets me apart from other Directors is firstly, the amount or preparation and research I put into each project; secondly, the way I approach each difficulty that comes my way; and thirdly, being able to allow myself to explore and be creative and have fun with each one of the movies I'm making.
It is hard to choose only one aspect of my entire career to define what is it that I'm most proud of as a Director. It is true that I've worked with extraordinary people, I've directed huge actors along the way, I've gotten recognition from a lot of Film Festivals, but maybe, the one aspect I would choose to answer this question would be the way I allow myself to fail. As they say, "failure is the perfect place to plan a comeback", so every time that happens, it teaches me the biggest lessons and dares me to try again.
Where do you see yourself over the next 5-10 years?
As a Director, you also tend to spend a lot of time in the writing room, so you can create your own projects and give life to your own ideas, so right now I have a few projects lined up and some that are still in the drawer that I'm still working on them, but that will make it to the screen very soon.
One of the projects I'm working on right now is called "Our Journey". It is a trial in which a father is accused of negligence for having taken his son from the hospital in the middle of his cancer treatment. He made that decision so his son wouldn't spend the last days of his life over there, but now he faces the consequences of his actions.
In Addition to this film, there's another one I was hired to direct in the next couple of years called "El Camino Recorrido". It is about the journey of this truck driver, the obstacles he faces by having decided to follow this career, but also the rewarding experience it all can be. All of this by finding his new purpose in life while driving from one place to another. We've already spoken to the investors and they're enthusiastic on how this is all turning out.
And another project I'm working on and I'm venturing on directing a horror/thriller film for the first time, is called "I see you", in which a man kills a young girl by accident and his life is in a downward spiral since no one will hire him because of having criminal records. A strange call will offer him a job that he's forced to take and soon, strange things will happen in that house. An evil presence will disrupt this man's life forcing him to think that this is somehow connected to his past.
Maybe in the past, I would've said no to a genre that is not my first choice, but this is part of allowing myself to grow and experience new things, therefore I'm looking forward to it. We've already found very good actors and a magnificent location for it, so that's one project I'm really excited about.
In brief, I do see myself making movies for sure, movies are evidently very impactful in today's world. I really want to inspire other generations to dare to venture on filmmaking and so that they can also pass their knowledge to others, and because the positive impacts outweigh the negatives, I do see myself sharing stories to entertain, educate and inspire audiences in many ways.
Contact Info:

Image Credit:
Sophia Lee, Seven zeng, Hussain Alsadeq, Sabrina Percario, Diego Medellin, Grupo Imago
Suggest a story: VoyageLA is built on recommendations from the community; it's how we uncover hidden gems, so if you or someone you know deserves recognition please let us know here.