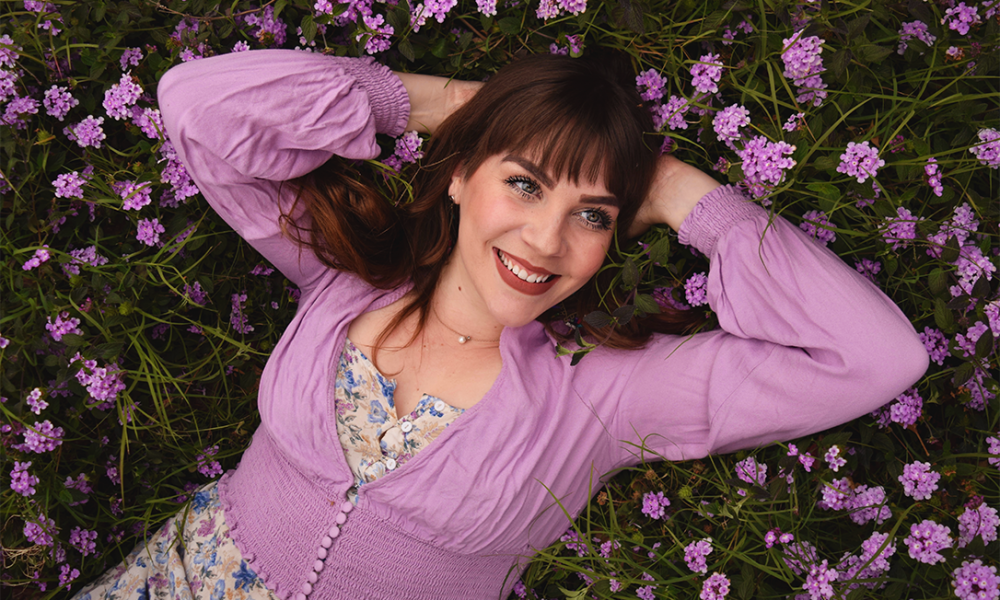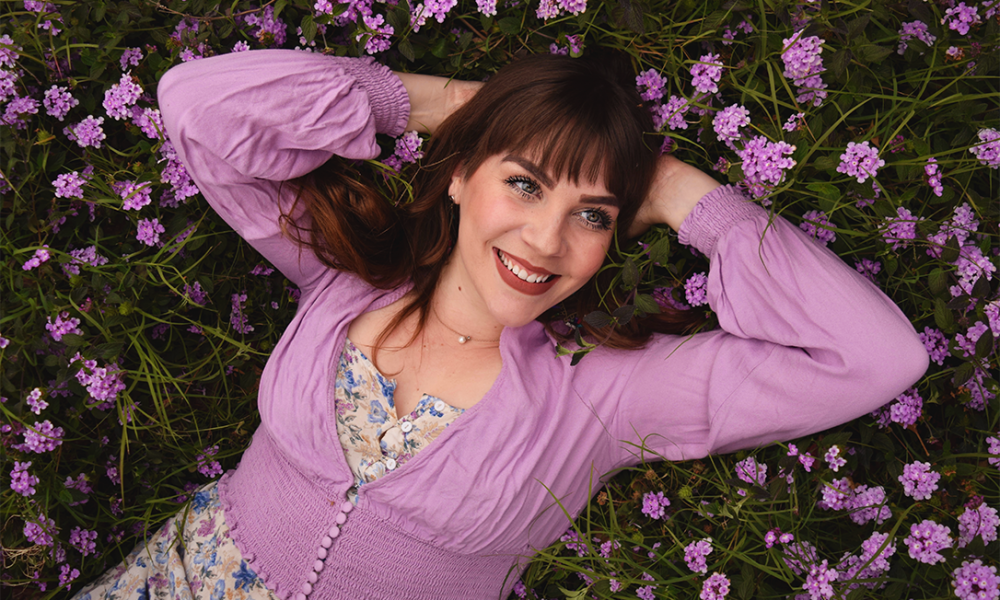 Today we'd like to introduce you to Adriana Avitia.
So, before we jump into specific questions, why don't you give us some details about you and your story.
My life began on the island of Oahu, where the spirit of nature left a mark on my soul despite only living there for the first two years of my life. Once moving to the continental United States, I moved across the east coast for a couple of years, eventually traveling west with my family and landing in Carson City, Nevada.
The small town I grew up in is tucked away beneath the Sierra Nevadas, and the mountain climate of Nevada has heavily influenced my art. I spent many summers at Lake Tahoe and took every opportunity I could to explore the nature around me. For the majority of my life, my family lived behind my uncle's Mexican restaurant in a small but never boring home. I shared a room with my three sisters, where my top bunk became my hideaway.
One of my earliest memories of music was receiving a portable CD player for Christmas when I was seven. Biking through the streets of Carson City listening to Cat Stevens became my remedy for life's overwhelming challenges. Many of my earliest life memories involve my dad, and he largely influenced my love for Cat Stevens. I would hear Cat's words ringing in my ears as a pedaled as fast as I could:
'Oh peace train's sounding louder, glide on the peace train.'
I'd bike until the tears dried on my cheeks and a fresh sunburn chapped my face. Music has been and always will be there for me.
In many ways, music was my education. My sisters and I were homeschooled, but at times it didn't feel structured enough to be considered school. Between Google and common sense, I was able to forge my own path through early education. However, In a world where so much weight is put on where and how you were educated, being self-taught can lead to self-doubt.
My ability to self-teach led me to my true calling at age sixteen, when I bought my first guitar thanks to the birthday cash I'd saved. I was over the moon for my new Ibanez Art-wood series acoustic. On the first Friday of every month, you'd find me at the local coffee shop playing at open mics. It was there that I played my first original song among my peers and felt the electric energy of performing in front of a live audience. Once the open mics started, everything that came before that stopped. I traded in pre-alegra for choir, soccer for theater, and spent most of my alone time with my guitar. My high school years weren't traditional by any means, but I was able to establish an irreplaceable relationship with the arts. By nineteen, I had starred in many local theater productions including; Mimi in RENT, Elle Woods in Legally Blonde The Musical, and Gertrude McFuzz in Suessical the Musical. I performed across the west coast with various ensembles and received my GED to put my education insecurities behind me once and for all.
'I let my music take me where my heart wants to go.'
Cat taught me to trust my instincts and listen to the signs the universe would give me. The winds of change guided my unconventional upbringing to eventually lead me to my new home, Los Angeles. Now almost six years ago, I took my $1,500 in savings and Volkwagen Eurovan to southern California and haven't left since. Once I discovered my passion for songwriting, things started falling into place. I met Torin Wright, the finest cellist I've ever known and the man who would become my bandmate. We've been inseparable ever since we met at an open mic and our relationship has taught me how to write love songs. Our EP, The Girl With The Sunflower Eyes, is currently available to stream. These days, we are hard at work finalizing our debut album, Where The Pine Trees Grow. It will be released later this year and we can't wait to share it with the world.
Great, so let's dig a little deeper into the story – has it been an easy path overall and if not, what were the challenges you've had to overcome?
During my first year of living in Los Angeles, I got cast as a lead in Little Shop of Horrors but had to drop out due to getting strep throat four times in six months. After the fourth time, my doctor said I had to get my tonsils removed. Which was good since I wouldn't get sick anymore, but was also terrifying because the surgery could change how my voice sounded if something happened during surgery. During my healing process, I couldn't speak for a month and had to write everything on a notepad. I was slowly able to speak and return to work. They didn't clear me to sing for another five months. I spent a lot of my quiet time with my guitar and thinking of lyrics to add once I could sing a melody. During this time, I wrote my song Other People and Wanderlust. I had to take vocal lessons to strengthen my voice the proper way. My vocals recovered fully, but I never returned to musical theatre. I knew my purpose was for creating music.
A year later, I was living in Van Nuys in the valley. I took my Eurovan in for a check-up and the mechanics who took it apart put it back together wrong, so I ended up having to get a new car. A 2012 Scion iQ, it was quite the difference. One night I got off work at midnight, then woke up at seven am to go to an audition. I was running late, so I grabbed my binder filled with sheet music and ran to my car. To my surprise, it was gone. So I hitched a ride with my friend and went to the audition. Once we were done, I went back to where my car was last parked and called the tow yard. They didn't have my car, someone stole it. So here I was owing 9,000 for a loan on a car I no longer had. My heart sunk, I felt hopeless and trapped. Nevertheless, I carried on.
Luckily I lived only four miles from my job and had a bike. I ended up riding my bike to and from work every shift for a month and a half. It changed my life. I realized I was truly blessed to be able to have a body that could take me so far just by pedaling. Every ride would start with pressing play on my iPod, what was the song you ask? Don't Worry Baby by The Beach Boys, then Old School Yard by Cat Stevens. I'm grateful for this happy accident because it opened my eyes to the strength one can choose to have. After this, I decided life was too short and very unpredictable. From then on, I wanted to live my life to the fullest. If someone invited me to something, I would say yes, even if it was a little out of my comfort zone. Like playing my music in front of strangers and other musicians in Los Angeles. Before this incident, I would said no, and my life would've been a different story.
Adriana and the Wildflowers – what should we know? What do you do best? What sets you apart from the competition?
Adriana and The Wildflowers is a Folk-Rock band featuring sweeping cello melodies, thought-provoking lyrics, and enchanting vocals. Coming from opposite ends of the country Adriana Avitia is from a little town tucked between the Sierra Nevada Mountains, while Torin Wright is from a beach town on the East coast. Together they create a balance of mountain stories and city rhythm. Beginning as a duet, The Wildflowers met in LA and found their sound performing in intimate acoustic venues. Audiences were swept away in rich storytelling and a unique sonic landscape composed of cello and acoustic guitar. This was complemented with percussion, and for certain tunes the drums got everyone dancing on their feet.
Our motto is "Why be a wallflower when you can be a wildflower". Through our music, we encourage others to live their lives to the fullest and celebrate themselves exactly as they are. You can feel the sense of community in the air at any of the shows we play.
What moment in your career do you look back most fondly on?
I have to say there are two, one where I felt accomplished and proud of the band, and one where I felt it in my heart for the community.
We started playing shows with Sofar Sounds in March of 2019. In April of 2019, they asked us to play their community show, which was a show they curated for everyone involved with Sofar. That includes musicians, photographers, videographers, hosts, volunteers, and several other types of industry workers. We were honored and said yes. We didn't realize that it would be in front on 150 people. Which is the largest crowd we had played in front of at the time. I had never been more nervous, but our set went swimmingly and continued to play 18 more Sofar shows that year. I am proud of that moment because it was a turning point for the band.
Last autumn our band curated a music series in our backyard. We had four bands perform, and I made homemade mini apple pies, apple cider, and peanut butter cookies. We had an incredible turnout, and people who came didn't come empty-handed. They also brought snacks to share. I could feel the sense of blissful community in the air. The bands included Evelyn Cools, Jack Rabbit, The Ateliers and ended with us as the closer. I am still so proud of the event we created, with the help of our lovely friends. We hope to vamp up our music series once it is safe for us all to listen to live music together.
Contact Info:
Image Credit:
Veronika Avitia, Natasha Negreira, Grant Mooney, Orlando Martinez
Suggest a story: VoyageLA is built on recommendations from the community; it's how we uncover hidden gems, so if you or someone you know deserves recognition please let us know here.