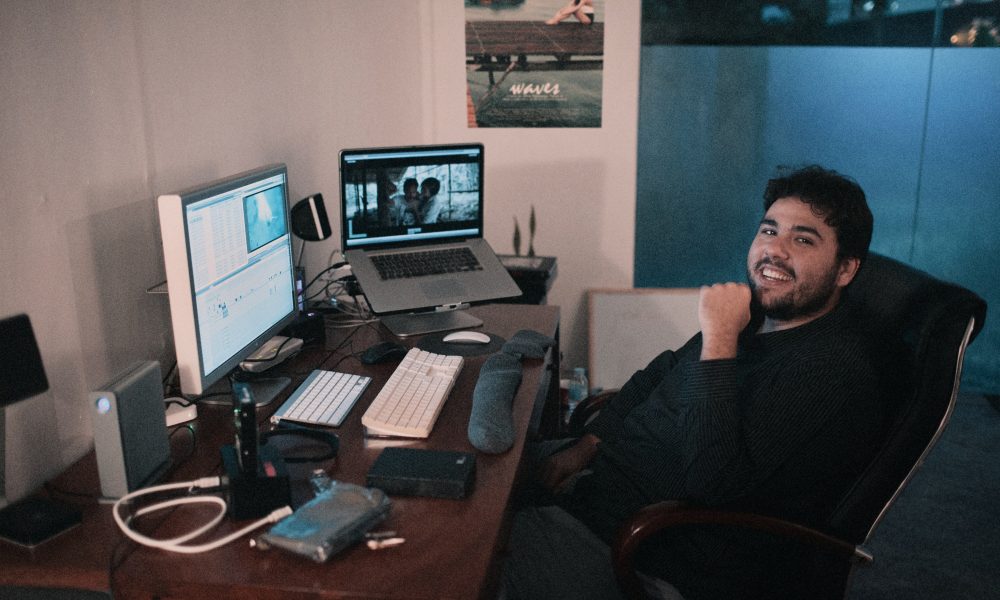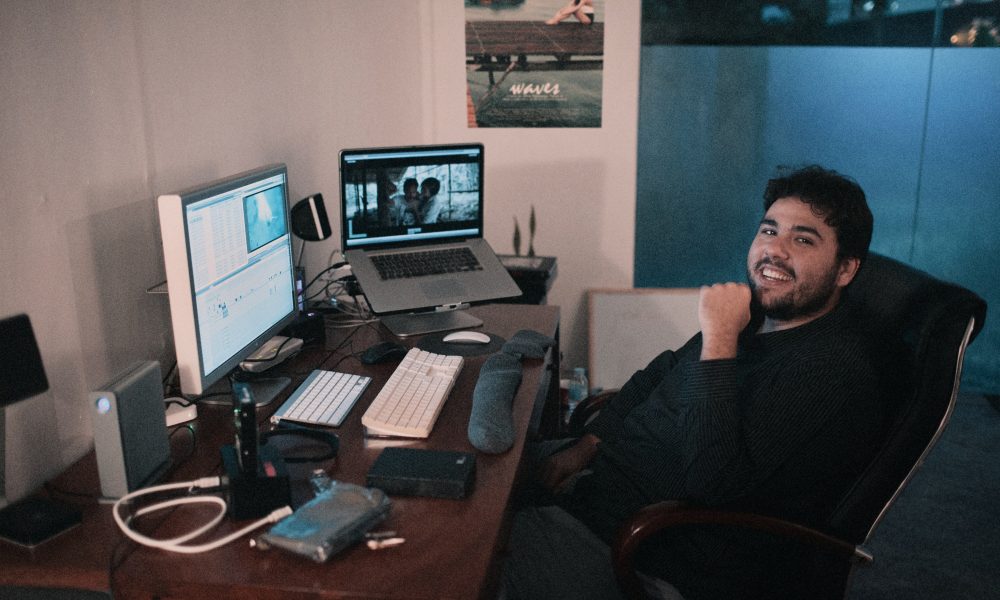 Today we'd like to introduce you to Adrián Morales Ramos.
Adrián, let's start with your story. We'd love to hear how you got started and how the journey has been so far.
I was born in Andalusia, the very south of Spain. A land with a history so rich, it still breathes it through its culture, art, architecture and most importantly, its people. I grew up playing hide and seek in the medieval city walls and daydreaming of becoming part of the stories my friends and I would make up. Stories based on the books and movies we loved, like Indiana Jones. Since I was a kid I wanted to be an archeologist. This is how much film has influenced my life. The more I read and learned about old myths of Spain and faraway lands, the more documentaries or movies I watched, the more I became sure of my destiny.
During my high school summers, I would volunteer at some of the many local archeological sites around my town, digging fragments of pottery, oil lamps, catapult ammunition and soldier plates that were several centuries old. Phoenicians, Ancient Romans, Muslim, Catholics… Andalusia has always absorbed the culture of any civilization who stayed to live inside its valleys and mountains, always recycling and adapting these cultures to rebuilt and re-imagine itself. This is something that really inspired me and that always made me feel like we all belong everywhere. No matter where in the world we may be born, if you look close enough, we have more in common than we have differences. One of the most important of these commonalities are the stories we have been telling ourselves since humanity learned to communicate.
Eventually, when the time for college arrived, I followed the advice of my archeologist mentors. I decided to go into media and focus on writing and directing. Not quite the turn you would think, as I still pictured myself creating documentaries about lost civilizations, as well as about current international events. I wrote a lot, always believing the script is the true spine of storytelling.
I joined the European Youth Press association to follow international events all over Europe. This lead me to producing, directing and editing pieces for their online magazine. Pieces about the European Union, NATO summits and cultural events. I worked along many young men and women from different countries and we all shared that same spirit of international community. Money was a little bit tight at the time so I also worked part-time wherever I could while furthering my education. I lived and worked in the UK, Germany and France, where I worked as a cowboy at Disneyland Paris for almost a year. I used the videos I made to apply to several scholarships, studied radio at the BBC and got several internships in different production companies all over Europe. During this time, I slowly veered from journalism to fiction, as the world of journalism can be very disappointing for a young idealist.
During my last year of college, we really got into the process of editing and digital post-production. It was then when I saw clearly that editing is the final and true writing of a film. No matter what the script said, or how you directed the scenes or interviews, it is in the editing room where you merge words, sound and picture to create emotion and tell the true story of it. In the edit room, you can change a character's feelings and intention just by adding a look at the right moment or let someone live even if the script stated otherwise. The possibilities are almost endless and shaping a story with more than words is something very difficult to describe, but it is always exciting.
Eventually, I worked my way up as a video editor in Spain and around Europe for a few years: Broadcast, news, travel and documentary shows. However, I still wanted more (and editing videos of Andalusian people living abroad made me want to move again). Finally, I was awarded the Talentia Scholarship to pursue postgraduate studies in the United States. I enrolled at the New York Film Academy and studied and created films in New York to later move to Los Angeles. And I have been here since.
Overall, has it been relatively smooth? If not, what were some of the struggles along the way?
I come from a middle class family. My parents worked really, really hard to afford giving my brother and I a good education. Because I grew up seeing their effort, I have always tried to work hard myself and be financialy independent. My father is an electrician and would have preferred me to become an engineer. However both my parents never failed to support me on any of my "crazy" ideas about the future. With that, I am truly lucky.
However, I have trouble growing roots and have never wanted to be in one place for long. This is probably because we moved a lot in my early childhood due to my father's job. The upside is that I have always thrived to live, work and experience other cultures far away from my own. This has positive as well as negative consequences. On one hand, living this way has given me very good friends all over the globe which, sadly, I do not get to see as often as I would like to. On the other hand, living in a foreign country and not speaking the language properly can be very harsh. It is easier to be taken advantage of if you don't fully understand what you are getting into, plus locals sometimes look down on immigrants. You terribly miss your family, friends, the food, the music or all the things you would complain about when at home. It is hard to keep relationships across borders and saying goodbye at airports is heartbreaking every single time.
Many times I have felt like giving up and listen to those people who told me to just go back to my own country. Still life gives as much as it takes. It is truly worth going on fighting, even when at the time it may look like a lost cause. Fortunately, the world gives us more kind people than it does rotten ones, no matter how hard they may try to always outshine the good ones. It is important to keep this in mind. Every culture has its positives and negatives. While I miss Spain a lot, when I go home I try to bring all the positive I have learned in other countries; the same way, I try to cultivate and share my own culture when I am away.
It took me a few more years than anticipated to work on what I am truly passionate about. Years of working on things I did not enjoy that much while using my limited free time and resources towards my goal. However, you can always learn something new from any given situation and these experiences can help you grow both as a person and as an artist. And learning is something you can never be too tired for.
We'd love to hear more about your work and what you are currently focused on. What else should we know?
As anyone in the film business, I want to create and tell stories that matter, that provoke a response, a feeling and let you thinking about your own life. I direct, but at heart, I am an editor. I love my craft. From the moment I write down a scene or plan how to shoot it, I have already edited that scene in my mind. Of course, then it all goes to hell during production and you have to rework it again. Still, it remains as exciting and beautiful a process as it was the first time.
I have edited a few feature films along the way. My first one was "Waves" by Filipino filmmaker Don Frasco, which was released nationally in theaters. I am very proud of it. We got to be really experimental in the editing and it looks amazing. Right after came "Appetites", directed by Cameron Casey and produced by Daniel Frisch, which got distribution in the US and was a lot of fun in a very different way. Recently, "Death of the Sheik" created by filmmaker Vlad Kozlov and starring Franco Nero and Isabella Rossellini, was premiered at the Moscow International Film Festival. This was a great honor and it was truly a pleasure to work on a piece of Hollywood history, revealing the life of the first sex symbol of the silver screen: Rudolph Valentino.
In addition, I have edited many short films, like "Behind the Blinds", "Sisters", "At Last" or "Sophie" to mention a few. I am proud to say they have been awarded by esteemed festivals such as the IndieFEST Film Awards, Jerry Gold Smith Awards, Houston Film Festival, International Independent Film Festival, Arizona International Film Festival, NYLA International Film Festival, Los Angeles World Film Festival or Singapore World Film Festival.
Besides working on fiction, documentary and music videos for European pop stars such as Celeste Buckingham or Tamta, I have had also the chance to work on commercials featuring stars like Wiz Khalifa, Kid Cudi, the rock band Maná and NBA Stars Steph Curry and Giannis Antetokounmpo among others, for companies such as Lexus, Disney, Adidas, TCL, Google or Netflix. That last TCL campaign with Giannis has been shown during the Super Bowl and the NBA finals and it is an amazing feeling to have been able to play a big part in it. Plus, they keep running it at the Chinese Theatre. So every time I walk by the Avenue of the Stars it makes me feel a tiny step closer to being part of the history of film.
Any shoutouts? Who else deserves credit in this story – who has played a meaningful role?
Film is probably the only kind of art that is truly a collective effort. Thousands of unsung heroes give their time and passion to be but a particle of our favorite stories ever. Apart from my colleagues, the list would be unending. I am blessed to have the continued support of my family as well as my teachers (both in Europe and the US). Even if they thought I was a bit crazy, they never thought that was a bad thing and always pushed me to go further. Lastly, I would like to thank all the friends I have met along the way, especially those who still help out when the next crazy project comes up. I am truly thankful to everyone who has touched my life in one way or another.
Contact Info:
Image Credit:
Charles Ancelle, Don Frasco, Antonio Galisteo
Suggest a story: VoyageLA is built on recommendations from the community; it's how we uncover hidden gems, so if you or someone you know deserves recognition please let us know here.