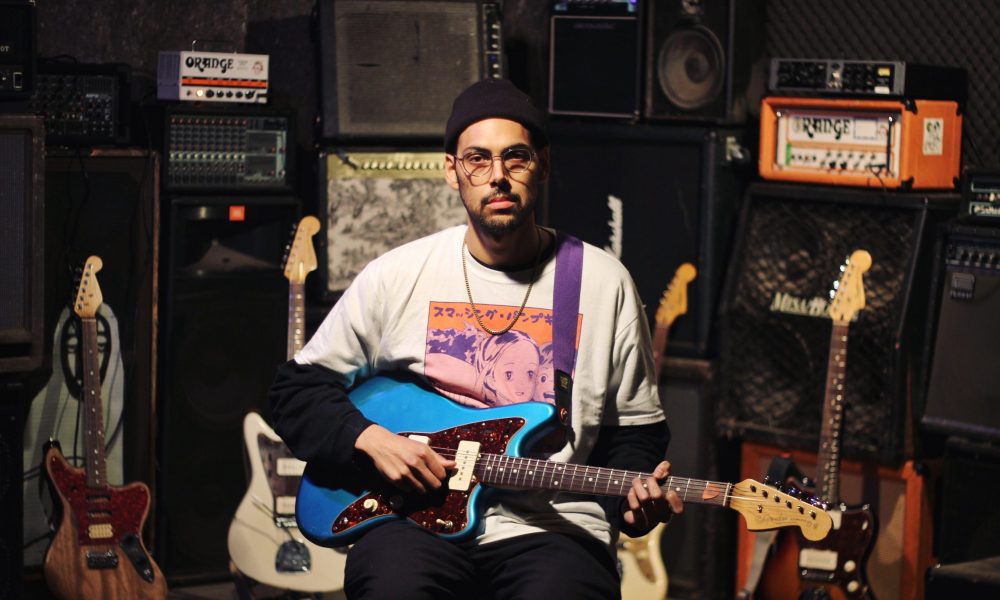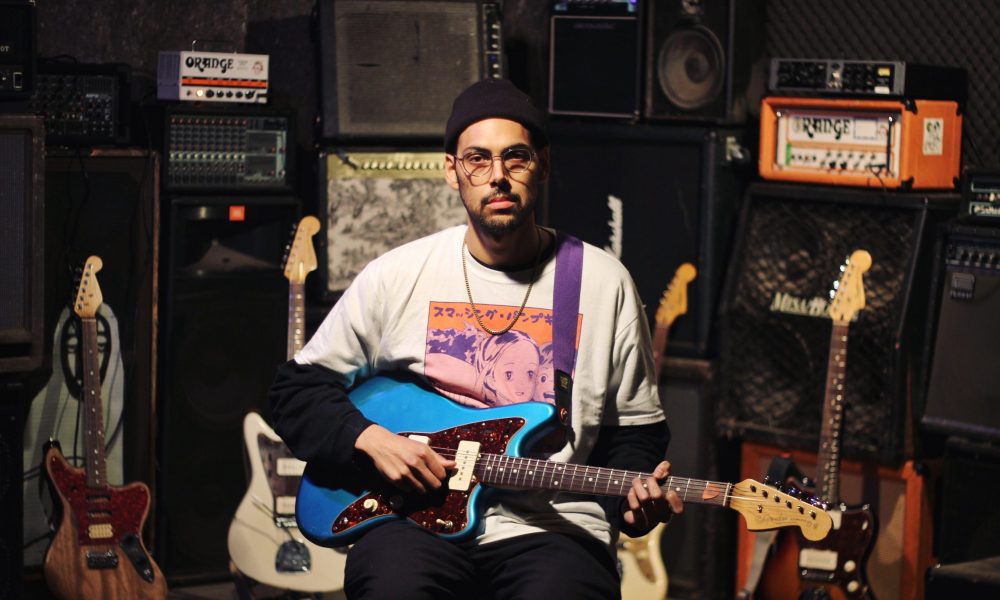 Today we'd like to introduce you to Adrian Acosta.
Every artist has a unique story. Can you briefly walk us through yours?
Since I was three years old, I had an obsession with sounds emitted by ambient industrial appliances like heaters, electrical wires, and jet engines. My parents thought there might be something wrong with me, especially when it started to bleed into their social lives and was embarrassing them in front of their friends. When my mom would visit a friend, she'd beg me not ask about their heater or the planes that would fly over her house. My first exposure to music was my dad's singing with his accordion and trained me in mariachi. He is a soulful norteño musician and was on the label Altamirano Records, where Zebulon is now. Then my older brother put on a tape by The Smiths, and my life changed forever, so I ditched mariachi music and picked up the guitar instead. In high school, I was very active in the DIY punk movement in the North East San Fernando Valley, primarily in my neighborhood of Sylmar. Most shows were hosted every weekend in backyards, promoted word of mouth by lost, restless kids and ended with most of us on the ground dodging bullets from rival gangs. My then band (N.A.D.) caught the attention of drummer Johnny Vatos from Oingo Boingo, who produced our first record and was very vocal about the many odd and amazing personality traits of composer Danny Elfman. My first year of college, I went vegan, grew my hair out and completely lost my mind.
So I started my next project "Tremellow" with like-minded individuals. We were targeted by the neighborhood kids for losing our punk rock cred for embracing the avant garde and denouncing the moshpit. I spent the next seven years touring, playing to nobody but the cracked out promoter in the middle of the country, or opening for bands like "The Internet' and "Dum Dum Girls" to a sold-out crowd. It was the most promising and dysfunctional band. I spent the next six months listening to old cassettes from songs I've written when I was 10-11 years old. I thought it be funny to re-record those songs and presented them as an album for friends to listen to. It somehow caught the attention of many bloggers so I decided to put a band together one last time. I met Jessica on Craigslist, who later admitted she was carrying pepper spray with her for the first month of us working together. That band later became "Draag" and five years later, we are still a band today.
Can you give our readers some background on your music?
I write and produce music. I've spent countless hours hating it before I loved it. Usually, I'll start by programming a beat through different software or field recordings, then track bass, synth, guitar, and vocals. I find myself gravitating towards transforming the tracks in unconventional ways, with gadgets I won't reveal. As a kid, I would record songs on a karaoke tape deck, anywhere from 3-6 hours after school and all weekend. I never showed anyone my music because I thought it was shit. Using the tape deck opened me up to the world of multi-tracking, which involves overdubbing multiple instruments at a time. I also purposely used warped tapes and didn't understand why I loved it.
Later, upon discovering artists like My Bloody Valentine and Boards of Canada, I realized I wasn't the only one into the fucked up warped/fluttered sound. My current project Draag is strangely influenced by a combination of depressing love songs from the Motown era and dissonance characteristics of cult artists like Throbbing Gristle and Sonic Youth. I don't think about why I make music, I just do it. Melodies get trapped in my head all day without my consent. My message is never try to write music you think other people want to hear. Work on what you want to hear. I can't really fathom what I want people to take away from my music, maybe the feeling of nostalgia from a life you've never lived.
We often hear from artists that being an artist can be lonely. Any advice for those looking to connect with other artists?
It's true, artists spend a lot of time in complete isolation and questioning their purpose – it's not at all glamorous. My advice is to support artists in any big or small way you can (attend shows, buy merch, share with someone or a community you care about). Social media can be a great catalyst for that. There's so much that works against art for the sake of art in our capitalistic and predatory world. Make it known that you appreciate their work.
How or where can people see your work? How can people support your work?
Draag's music is available on all streaming services. Our website www.draagdraag.com has links to everything. Bandcamp provides the most direct form of funding to the project.
Contact Info:
Image Credit:
Elijah Reynozo, Devonte Johnson, Angel Origgi
Suggest a story: VoyageLA is built on recommendations from the community; it's how we uncover hidden gems, so if you or someone you know deserves recognition please let us know here.