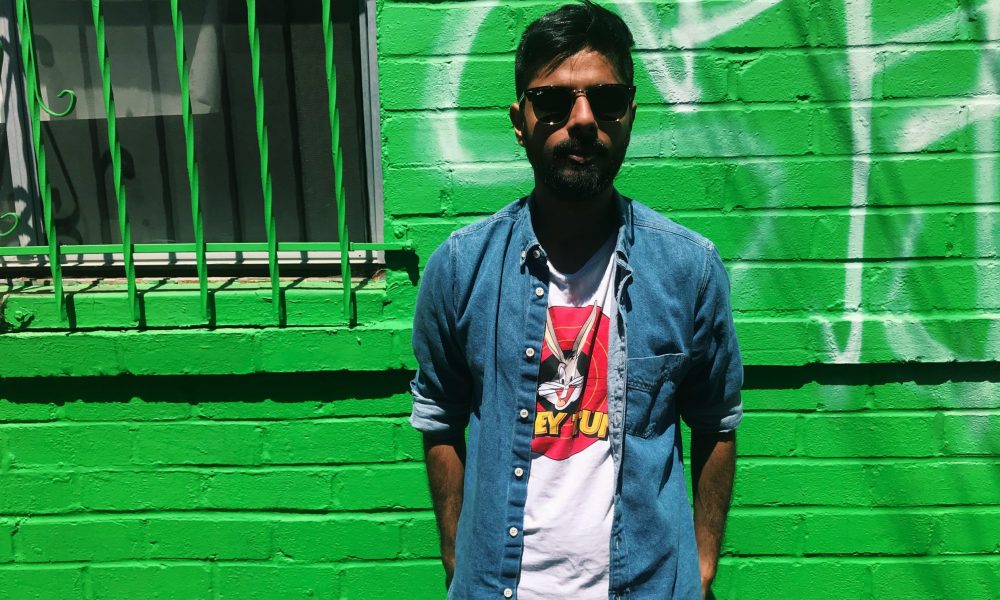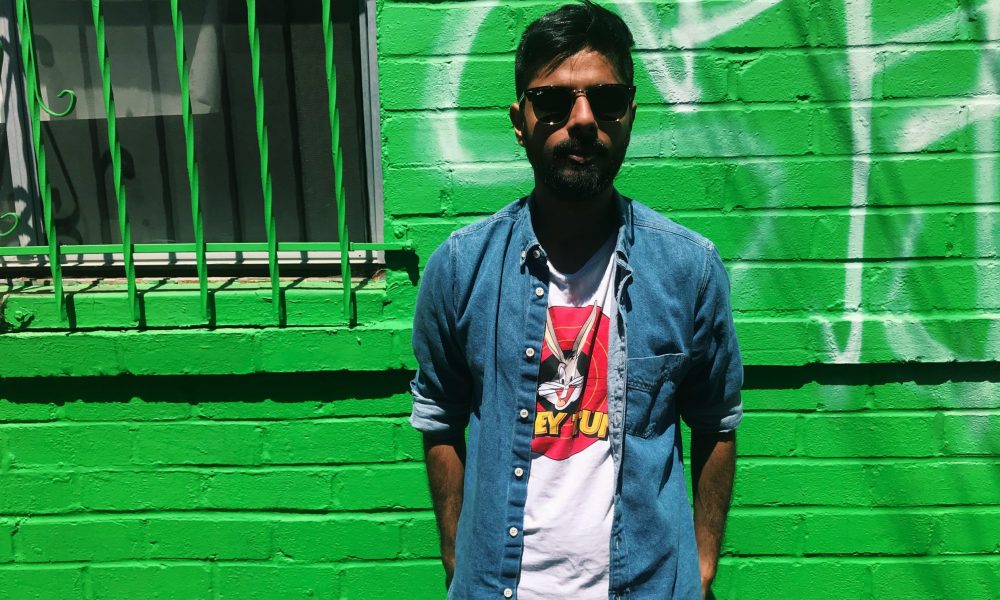 Today we'd like to introduce you to Aditya Dutt.
Aditya, let's start with your story. We'd love to hear how you got started and how the journey has been so far.
I was born and raised in India. Growing up in a country like India one gets to experience multiple cultures, cuisines, colors, sounds and everything coexists. There is a sense of comfort in the chaos, things are seldom labeled and the culture is a very fine mix of everything. Music had always been a part of my life, some of the oldest memories of my life have some song playing in the background. My mother loved pop music, it was through her I discovered ABBA, Stevie Wonder, The Beatles, Michael Jackson, Boney M, BeeGees, and my father listened to a lot of Indian Classical music, country-western and Jazz. Nobody played an instrument at home but always encouraged listening to music. There was no segregation in terms of genres and all music was considered hip. All sounds coexisted in the house. Growing up, I never thought of music as something I'd find myself pursuing as a career because I was always distracted by books, playing sports, video games, computers or some other hobby. I'd pick something up and obsessively try to understand it till it didn't whet my appetite anymore. Once I was out of high school I had no clue what to do with my life and to be honest I wasn't worried either, I enrolled at the University of Delhi (India) to get a bachelors degree in Political Science.
While in college I met some talented musicians that exposed me to Indian classical music which I "studied" as I hung out with them. My friends and I formed a band and we started writing some original music, played a bunch of festivals and as that was happening I also started teaching music at a music school, so I never chose music as a profession, I just happened to find myself in the thick of it after college finished. I never had a formal education in music I had a few private lessons but most of it was hanging with erudite musicians and listening to what they had to say about life or music. In 2014, I gave serious thought to studying music because it just felt like the right thing to do. If music was the language I'm going to communicate in for a huge chunk of my life I might as well know how to read, write and express myself in that language. I moved to Los Angeles in 2016 to get a degree in music performance from GIT. Since then I've met some fantastic musicians and have been lucky to sit in with some of them. I feel lucky to be able to pursue my art and do it the way it feels the most natural to me.
We'd love to hear more about your work and what you are currently focused on. What else should we know?
I play guitar, bass, keys, compose and arrange for other musicians as a freelancer. I write my own music, I just finished writing an albums worth of material but I have no commercial aspirations for it. I've just been working on trying to express what I hear more lucidly and also trying to tell interesting stories with my sound.  I have, through the course of my musical life, met some wonderful artists that I have collaborated with and always have a ball working with musicians who share my vision. I find myself very comfortable playing Pop, Rock, Blues, Jazz, R&B, Fusion, Soul, Neo-Soul, Hip Hop, etc. because I have never thought of these styles as anything different from each other, yes the vocabulary and the sensibilities are different but I've always thought of those nuances as synonyms. I don't compose a lot of what I play and prefer improvising because I feel its a more organic sonic-representation of what I'm feeling or trying to express in the given moment. Music has always been a dialogue for me as opposed to a monologue and I'd like to believe that's what I get called upon for.
As far as my passion for pedagogy goes, I have been working on an effective way of disseminating music education to the uninitiated. I feel music schools today have become expensive to a point where a good education in music isn't accessible or affordable to most people unless they can afford to pay for it. My dream is to give back to society by making music education affordable and accessible to everyone. I came up with a program called "the musicians method" which is an online school of music where students learn the ethics and ethos of being a musician and this program is a constant work in progress. I have been experimenting with various teaching methods with students and will continue to develop it as I grow musically. I hope to start teaching other subjects at the school like math, science, arts, etc. if I happen to find people as passionate about them as I am about music and share my vision of giving back to society.
I have also been trying to work on the social media thing, although I must confess I'm not very good at it. I don't have a proclivity for updating people about whats happening in my life but I guess its become an essential part of being an independent artist in this decade.
What were you like growing up?
I was a shy, soft spoken child in school. I still am if I don't know the person I'm interacting with. I spent most of my time reading books or playing video games or listening to stories or music. I would often spend a lot of time thinking about pedestrian things. I had phases of being an introvert and an extrovert, which I still do. My interests also varied with age, like most of elementary school I spent studying deeply. I would read my elder brothers textbooks over the summer. Around the same time, I had also just started dabbling in computers but it was mostly hardware based and a little theoretical knowledge of software. I was also a keen debater. By the time I reached middle school my academic interests diminished and I started developing an interest in sports. I played field hockey, soccer, squash and golf. By the time I reached high school I had started playing an instrument and I spent a lot of time having fun with music. A lot of different things fascinated me through different times in my life. I think what changed the most as I grew up is I'm not as shy as I was when I was younger. I'm also a very direct person when it comes to social interaction. I have always had problems understanding social cues but I have grown to understand how to maneuver around them.
Contact Info:

Image Credit:
Arsh Sood
Suggest a story: VoyageLA is built on recommendations from the community; it's how we uncover hidden gems, so if you or someone you know deserves recognition please let us know here.