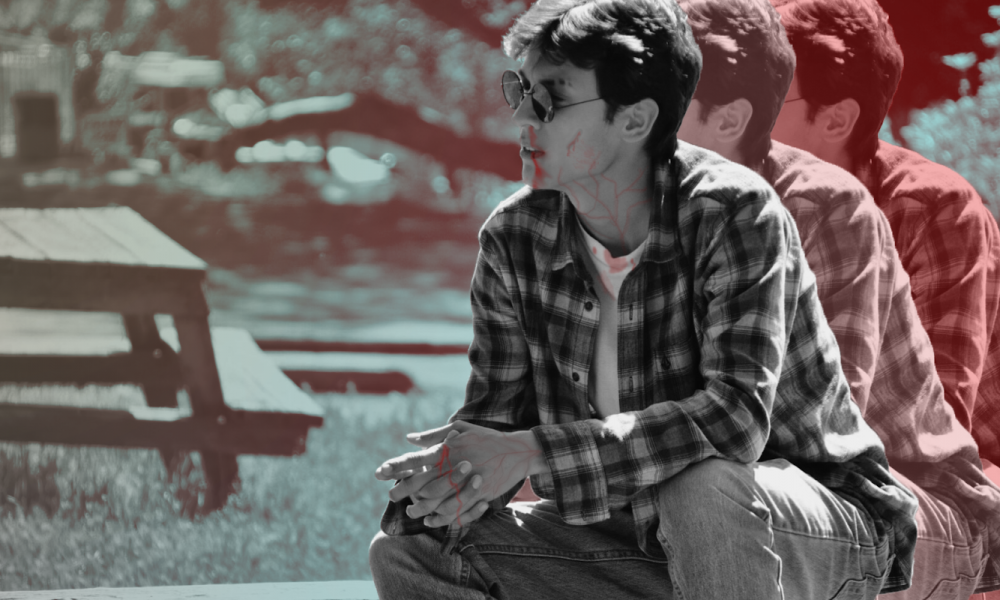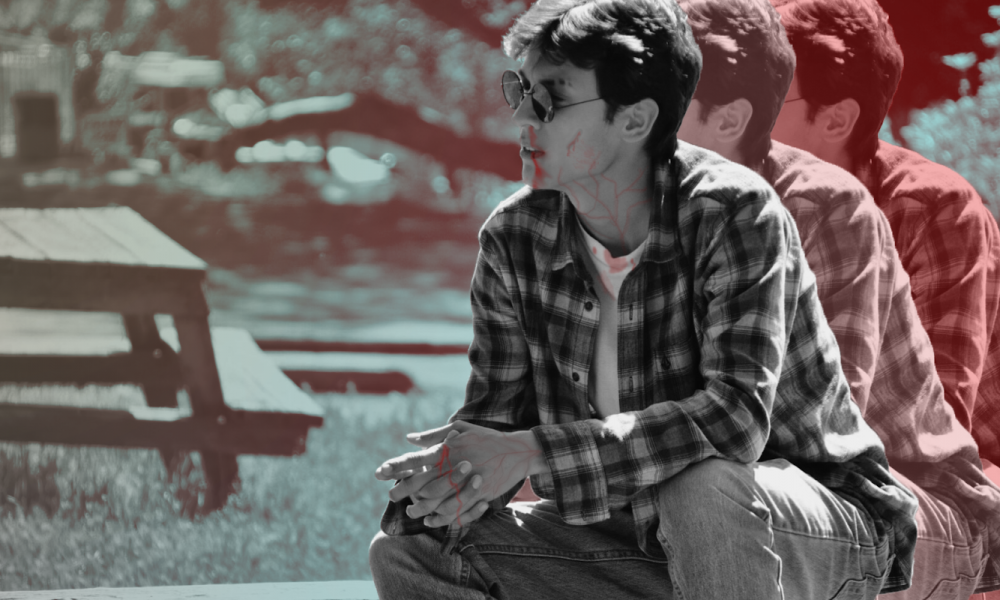 Today we'd like to introduce you to Adam Kingsley.
Adam, let's start with your story. We'd love to hear how you got started and how the journey has been so far.
So first off, I love film. No idea why. I didn't choose it. It chose me to be honest. My earliest memory of my passion for film making was in a small place called Calico Ghost Town back in like 2007, maybe? I just know I was in early elementary school. Someone had brought a camcorder and somehow seven years old me was trusted to hold it. I flipped the screen out, turned the camera on, and I fell in love.
I started filming my family, the desert, and whatever I could see. The best part about this was I could leave. And yet, Calico would still be right in front of my eyes on that screen as I sit in the back of my mom's old Honda. I loved it. From then on, cameras never left my side. I would film fake ghost videos with my stepbrother, action films with old friends, and family trips.
Although I had loved film from a young age, I had never thought about pursuing a career until I was older. My alternate love was actually science/learning. I was fascinated by astronomy, physics, philosophy, and just how complex the world is. I wanted to write books, study the stars, and help advance humanity.
Then, in middle school, I met a few others with similar interests. Some who loved film, some who loved science, and a few who loved both. I'd have late nights just being a young kid talking to friends about the world and helping each other understand what the heck is going on.
This was crucial in who I am today. These talks would range from what in the world politics were, why flowers bloom how they do, and how our lives were going in that moment. Since I didn't have a beautiful childhood, these talks helped a lot. And for those who I'm talking about, if you are reading this. Thanks buds.
High school finally rolls around. Now one day, I have no idea how we ended up wanting to make YouTube videos. And let me tell you, we somehow made the bloopers more entertaining than the actual little films we made. But eventually, we stopped. Every now and then, I think we made more but things always fell through.
Although, throughout middle school and until senior year of high school, I would constantly take photos to practice lighting, framing, and editing. Plus, I would research online constantly about filmmaking. I never stopped that actually, I'm still learning and always will be.
Somewhere around sophomore year I think, something changed. I had watched the show Lost. Seen Inception. Loved the film the Hangover. And I think my need to express my bottled-up feelings, my natural love for the medium, and the escape I got from watching/making films really pushed me to finally decide.
That's what I need to do with my life. Haven't regretted it since.
I could go on about all the crazy, fun, dramatic, sad, and inspiring stuff that happened just before I graduated high school and made me a positive and happy person. . . but that could be a book in itself.
So, I'll fast forward to when I graduated high school. What the hell do I do now? Well, freshman year I visited the Los Angeles Film School. I thought it was awesome, but I wasn't in any position to go anywhere but a community college. My home had gone through a large financial problem and much more. We were struggling.
Now backtrack a little bit, in middle school I met a guy who actually shoved me into a trashcan. Pissed me off but somehow, we became close friends' months after. (Also, he explained later that he shoved me because I was shoved into him by someone else. This is true.) Turns out, he and I actually loved film equally and he may even love it more.
Back to after high school, his father gave me an honest speech. To sum it up, there is always a way and if I believe in myself, I should go for it.
I went for it.
We figured out how I could attend and soon after, I was a student there. The same guy who pushed me into a trash can in middle school is now my roommate and we attend the Los Angeles Film School together. The first year of school, we actually drove sixty-miles there and sixty-miles back every day because it was cheaper than paying rent for an apartment. Some days we would get home at ten at night and leave at five in the morning. That happened more than I was happy with. But we were dedicated. I'm still very happy we don't have to do that.
Now here I am, learning every day. Constantly studying lighting, cameras, storytelling, sound mixing, and so much more so I can maybe be one of the greats and inspire others.
Has it been a smooth road?
Well, to start off, I'm a genuinely happy person now and I'm glad everything I have experienced happened. Good and bad.
Besides money problems, I have mentioned. I had a troubling childhood. I've been around messed up things. I'm going to be somewhat vague because it's a lot. A few people I loved when I was younger have passed away from unnatural causes. And it's not fun to think about. My life at home wasn't pleasant for my siblings. My dad had his problems he struggled with and it tore my parents' marriage apart. But it could have been a lot worse.
At the time, I hated my family. I was an upset and angry kid from when I started school to junior year of high school. I felt separated from my family for many years and I hid this well. I struggled with depression for years. It was a constant battle every day to try and be in a good mood. It wouldn't last very long.
Then, something I still don't understand to this day happened. I was in a relationship with a girl I was head over heels for. Like we were best friends, we did everything together and we would constantly talk to each other. I knew her for ten years, we became best friends in high school, and we started dating. But I have to emphasize how head over heels I was. I was HEAD. OVER. HEEEELS.
And then after six months, she dumped me. For good reason, though. It's not my place to say why but that is how it went. I was SAAAAD. But for like a day. Then the next day, I went to Jack in the Box after a normal high school day school with a friend. Sitting there talking to my friend, my brain randomly; was like, "Yo. Let's try being positive for once."
Literally from that day forward, I have never been the same person. I love my family, friends, and my dog immensely.
Let's touch on your thoughts about our city – what do you like the most and least?
I love the same thing that I have trouble with. The people. Some of the best people I want to work with and have friendships with have came from LA. They are amazing, creative, and inspiring. The stories they have from their own personal lives are touching. But traffic, man. It kills me. I'm just glad I no longer have to drive one-hundred-twenty miles everyday anymore. No thanks.
Contact Info:
Email: atkingsley930@gmail.com
Image Credit:
Andres Luna III – Luke Jamison – Matthew Alexander
Suggest a story: VoyageLA is built on recommendations from the community; it's how we uncover hidden gems, so if you or someone you know deserves recognition please let us know here.