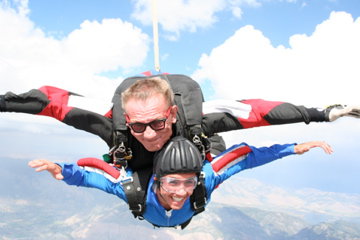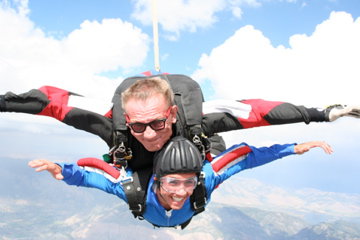 Today we'd like to introduce you to Jacob Barnes.
Thanks for sharing your story with us Jacob. So, let's start at the beginning and we can move on from there.
I'm originally from Utah. I've noticed some people in LA seem to find that interesting. Many people know of the state only because of the dominant religion there, the Latter Day Saints. Although I am not of the LDS (Mormon) religion, I did grow up adjacent to it and understand a lot of their qualities. Honestly, it is an amazing place to grow up. I grew up in and around the Rocky Mountains, which gave me a deep love for the outdoors. My father is white and my mother is Mexican, so that makes me…awesome. I like to act. Always have. It was not something I discovered later in life. I was thrust into it before I even started grade school. At age 4, I had already done modeling for JC Penny and was in the "Hooked On Phonics" videos. Once I started school, though, acting went right out the window. I wanted to try everything. I played football, basketball, baseball, and wrestled. I also did karate. Basically trying everything until something stuck.
As fate would have it, I rediscovered acting when I was 15, theatre specifically. I quit wrestling so I could be in the school musical, "Guys and Dolls." Right then, as a 9th grader, I made the choice to pursue acting as a career. Never looked back. In high school, I won 1st place in the regional high school drama competition for acting. At 17, I had my first professional theatre gig. I then graduated a year early from high school and started the Theatre program at Weber State University in Utah. That is where I made my most important growth as a performer and as a person. After going to school, I moved to Salt Lake City and worked as an actor; signing with McCarty Talent Agency and working with various theatre companies in the area. In 2017, I finally got the courage to uproot my life and move to Los Angeles. Since coming here I have done multiple web series, short films, features, plays, student projects, commercials, and immersive theatre. I've also worked with companies such as Rogue Artists Ensemble, Sacred Fools Theater Company, and Theatre Planners.
Some LA highlights include having my short plays," VIP", and "Channeling" be produced by Sacred Fools Theatre Company as part of their "We The People" series, and being awarded "Breakout Performance of the Year 2018-2019" by StageSceneLA for my leading role in the play "The Direction Home" produced by Theatre Planners. I'm also a series regular on the web series "Functional," which had its premiere in December 2019, playing the charming and sincere office fling, Tim. You can find that on YouTube.
Has it been a smooth road?
No. Smooth is not the word I would use for my road. Perhaps stretches of smoothness, followed by massive potholes that totally f*ck up your vehicle. We all experience major setbacks or tragedy at some point. Sometimes they redefine us, sometimes they don't. When my sister passed away in 2016, that redefined me. My sister passed away at age 29 to an opioid overdose. We were very close. She left behind two children. My niece and nephew, who were 2 and 6 when she passed. So right as my parents both retired, they became parents again and adopted my niece and nephew. This entire situation has been incredibly heavy on my family. We have become closer because of it, but that is a tiny silver lining in this massive heartbreak. Because of this, I am an advocate for medical marijuana and other pain relieving options. It has also given me an intense drive to succeed in my field. I know my sister is watching and proud.
That was a major obstacle, but there are tiny ones peppered in everyday. It seems, in my life, that there is an equal distribution of good and bad. On one hand, I book a gig, on the other hand, my car breaks down. This ebb and flow will always continue. I assume this is the case for most individuals. And unfortunately, anxiety, depression, jealousy, etc. sort of come with the territory when being an actor. One must rise above it. The emotional attachment that one puts with each scenario is how I believe one truly shows their growth and resilience.
We'd love to hear more about your work and what you are currently focused on. What else should we know?
I am an actor and writer. So I function as an independent contractor. I do my best to bring my talents to projects I believe in. I am currently in a production of Romeo and Juliet with Inner City Shakespeare. If you do not know that company, they provide underprivileged, at-risk youth the opportunity to perform Shakespeare. They combine them with professional actors and artists to help mentor these youth through the rehearsal and performance process. That is the important work. That is the work I like contributing to. I also like working with Sacred Fools and Rogue Artists Ensemble. Both companies strive to have diversity in their casts and scripts, and they put up thought-provoking shows.
What were you like growing up?
Growing up I was a punk. Seriously. I thought I had everything figured out. Total smart-ass. I didn't know sh*t. I still don't know sh*t, but I'm much better. I pierced my ears when I was 13 (against my parents' wishes) to rebel against this predominantly Mormon society (and I just thought they looked cool.) I was also obsessed with music. I always tell people, "Acting is what I do, but music is who I am." I don't play music (very well) but listening to music continues to be my favorite activity. I listen to music the way people binge watch TV. Hours upon hours just sitting cross-legged on my floor being consumed with sound. Being the youngest of 4 kids, and having parents that loved music, I was introduced to a lot of different sounds very early. I saw my first concert pretty young (maybe 6 or 7) with my dad. We saw Huey Lewis and the News (they do the Back to the Future main track) and I was smitten with the concert life. All of my friends played music or had similar obsessions, Concerts, records, CD's, band merch etc. were everything. I could not get enough. I've been to hundreds of live shows, and even have a music related tattoo. Aside from all that, I was a pretty quiet kid. Not lots of friends, but the friends I did have were the best. Still friends with most today.
Contact Info:

Image Credit:
Bre Welch
Suggest a story: VoyageLA is built on recommendations from the community; it's how we uncover hidden gems, so if you or someone you know deserves recognition please let us know here.