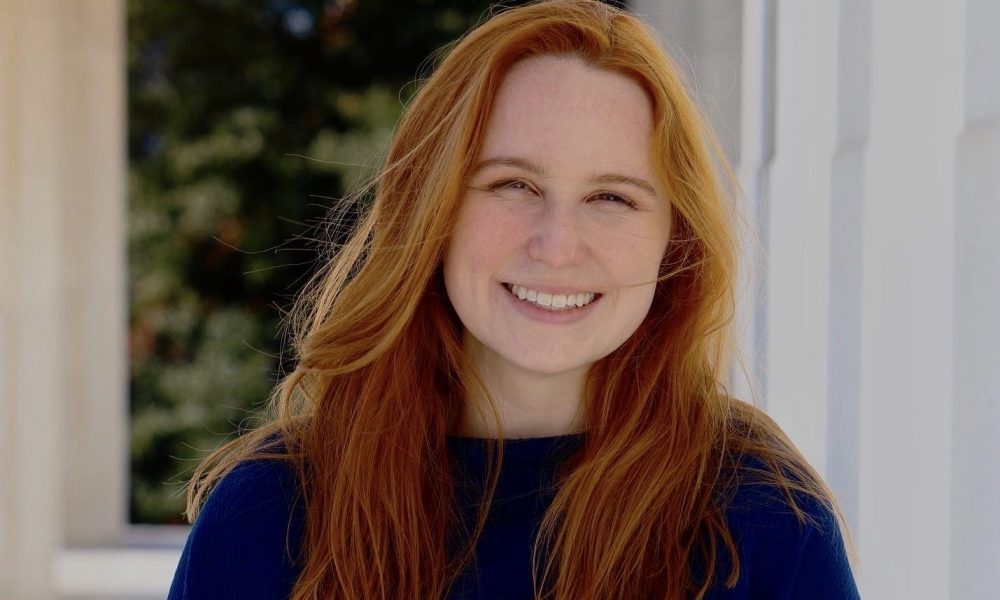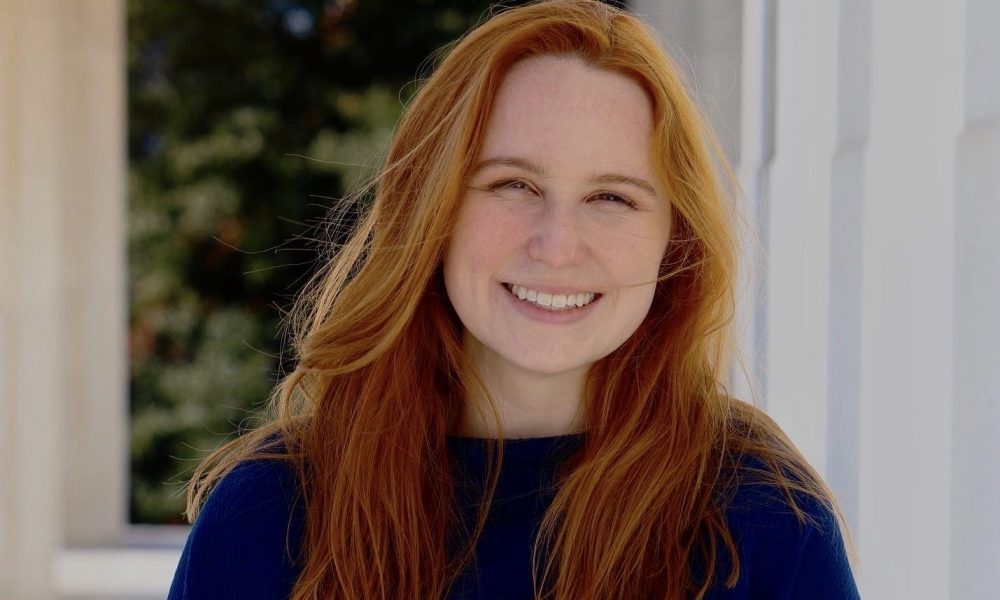 Today we'd like to introduce you to Abigail Rowland.
Thanks for sharing your story with us Abigail. So, let's start at the beginning and we can move on from there.
When I was younger, I was the sports girl. My life consisted of school, soccer practice, and martial arts classes. I prided myself on being a fighter, and more specifically a female fighter. Art was not in my field of vision. When I turned thirteen, I received my black belt, and that was a huge turning point. I was still a fighter, of course, but I wasn't working towards it anymore. I had arrived. After that, my field of vision began to widen. I think I was searching for something to work towards again. I was only beginning that search, though, when I tore my ACL while playing soccer. In a split second of excruciating pain I suddenly wasn't a fighter anymore. I needed surgery and at least six months of rehab to even be allowed on a field or in a karate studio again.
So suddenly I wasn't fighter girl, I was the injured girl. I didn't care for the first month. I knew I would recover, and that became the thing I worked toward. But then all my fighter friends starting progressing and moving forward and I was left behind. That's when I found art. I don't like that wording, because it sounds like I had a moment of revelation where I realized I had been following the wrong path. In truth, I found it because I was yearning for something to take up my time, so I could have another title. It wasn't a revelation at the time, it was a placeholder for fighting. As my recovery took longer and I fell further and further from the peak of physical strength, though, I began to fall in love with acting. I didn't want to go to three hours of physical therapy anymore. I just wanted to leave it behind and focus on this new joy I'd found. So I resigned the title of "fighter" and decided to start over.
Looking back on it, it really does feel like I decided to be a new person. I began with a blank slate. That slate carried me through all the way to college. I immersed myself in theater so fully that I decided to major in it. But I noticed pretty quickly that something was missing. In acting school, we are asked a lot: "Who are you? What makes you unique as an actor?" And I never had an answer. I only knew that I wanted to act, not who I was as an actor. And I realized that I would never be able to answer that question if I kept ignoring who I was before acting. If I left behind the fighter in me. I am much better at explaining who I am as an actor now. Because I'm not just Abby, a girl who decided at age fifteen that she wanted to act and that was it. I'm Abby, a girl who loved something else- karate- with all her heart and prided herself on the strength and independence and discipline that came with the practice. I'm a girl who was heartbroken when she felt weak because that practice was stripped away from her. I'm an actress who always brings that same strength and fire to her roles because she is still a fighter.
In other words, I realized that being an artist means considering and valuing every part of your life and your humanity because that's what art is about. The parts of our lives that came before we found art are what shape us into the artist we will be. With my newfound revelation about the fighter in me, I am finding new creative outlets. I hope to write a play about my transition from sports to art and the crisis of identity I went through. I hope to inspire other young women that art is strong, just like sports. It is not for the weak of heart. In one year, I will graduate with a degree in Acting from the University of Southern California, and I hope to go on acting in plays aimed as social change and to write plays that feature strong women who are most definitely fighters.
Has it been a smooth road?
In some ways, yes. Once I began acting, I was in a production every semester in high school and then managed to get into USC to pursue what I love. But in other ways, no. The fact that my love for acting came out of an injury that essentially ended my athletic career was not an easy start. I was fifteen and having an identity crisis. I didn't know where I belonged and because I was an athlete, I didn't believe that I belonged in art. Art seemed soft. That was an extreme misconception on my part, because I understand now that art is strong and sometimes very rough, and not an easy discipline at all. But back then, I was under the impression that art and karate were on the opposite ends of the spectrum. And now that I have made it to college and am a much more skilled actress than I was at fifteen, it's a whole new set of challenges. Because acting is such a personal craft, it's very easy to get down on yourself. Our bodies and our emotions are our tools, so when we mess up or fail, it can be very difficult to want to keep going.
The competition is so strong, what with the vast amount of people who want to make it in this field. And so when a monologue isn't quite right, or we don't get cast in a show, it can feel like a personal failure. The key is remembering that it isn't. Acting is a skill that has to be built over time, just like with anything else. If we take every rejection as a personal blow, we will burn out before we make it. So there's a lot of self-reflection that goes on. A lot of self-talks where I have to remind myself that I can do this and that it just takes practice. That's why it's so great to compare acting to karate now. When I got hit in karate, it wasn't a personal failure. It was a reminder that I needed to improve my defense, keep my guard up. That's the only way I made it to black belt, and the same is true of acting. But yes, it can definitely be a bumpy road.
We'd love to hear more about your work and what you are currently focused on. What else should we know?
I am beginning to brand myself as an actress and I hope to someday create or be a part of creating my own production company, founded on new works and plays that feature strong and diverse women. I also believe that there are not enough plays in the world that feature gender non-conforming and transgender individuals. I have LGBTQ family members and they have helped me see that their voices are mostly absent from the drama world, except through tokenism. I believe that their stories have a vital place in our society and I hope to be influential in bringing them to the forefront. Currently, I am still training in acting at USC, honing my craft and learning the importance of diversity in theatre. So far, I am primarily in theatre- contemporary and Shakespeare- but have dabbled in film and hope to continue my training there as well.
Is our city a good place to do what you do?
Los Angeles is definitely the city everyone thinks of when someone says they want to become an actor. It definitely isn't the easiest place to dive into theater specifically because of the large emphasis on film and Hollywood, but I think that actually makes it an important place for actors who want to bring new voices to the forefront. Because so many artistic people reside in this city, it's a fantastic place to make connections and find people who are interested in joining you on that journey. L.A. has the entertainment industry and actors to help, but it could use more prominent theaters and more of an emphasis on new voices in the performance world. So if you're a theater actor looking to change it up a bit and add something new to the equation, you can find the people here that will do it with you.
Contact Info:
Image Credit:
2018 Photos by Ryan Miller/Capture Imaging; 2019 Photo by Craig Schwartz; Headshot by Justin White
Suggest a story: VoyageLA is built on recommendations from the community; it's how we uncover hidden gems, so if you or someone you know deserves recognition please let us know here.