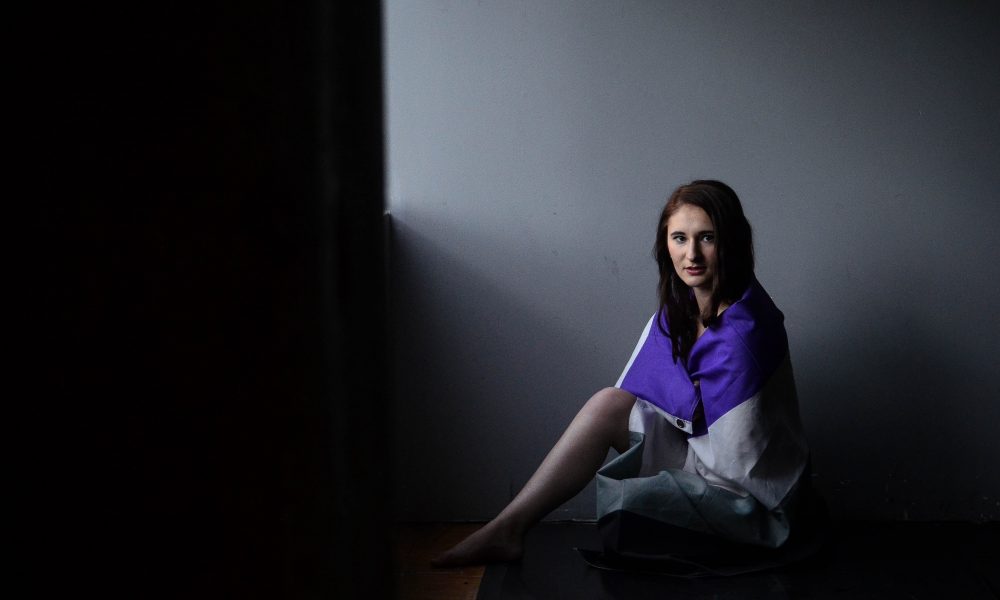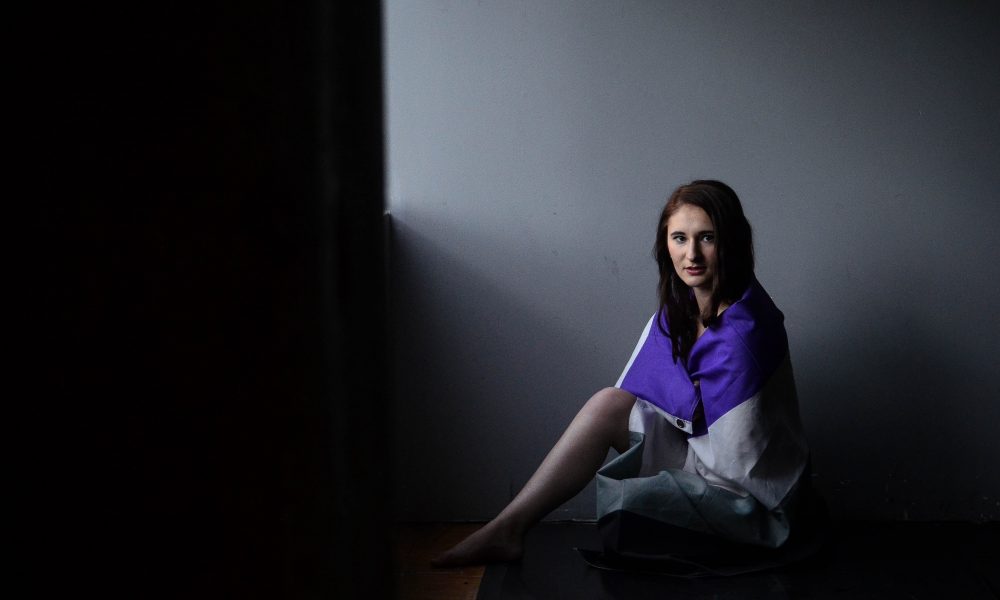 Today we'd like to introduce you to Abby Ramsay.
Abby, let's start with your story. We'd love to hear how you got started and how the journey has been so far.
I am an actress and model based in LA. I moved to the city for college. I wanted to get my bachelor's in Acting from the American Musical and Dramatic academy. I had known I had wanted to be an actress since I was young, but the modeling was a surprise. I had dealt with image issues since I was young, but there was something else to it. I am asexual (or ace if you want to go by the more popular nickname), meaning that I have not a sexual attraction to anyone. This comes with a set of stereotypes and assumptions. Some people believe that it is just a phase, that it is something that can be "fixed" (an idea that comes with its own set of disturbing if not highly problematic connotations), or that you are simply undesirable… That last one was a propelling force for me when I initially went into acting and modeling. Modeling especially.
It is no secret that Hollywood is highly sexualized. We see that every day. And while I have no problem playing those parts, I would love to see more stories about asexual characters or to set the bar even lower, stories without that hyper-sexual base. And I would love to play a part in the creation of those characters. But then there is the other side. That balance between sexy and sexualized. As an asexual person, I like feeling sexy. So do many other asexual people. There is that strange line a lot of us seem to walk between the two. That is where modeling really came in. I began creating an Instagram platform (abbysworldsastage), showcasing my modeling, and I was very open about my asexuality there. I wanted to make a statement that asexual people could be sexy too. We were just as "desirable" as anyone else. And so far, the result has been so encouraging.
I have gotten messages from other asexual people letting me know how much having someone be open about their sexuality, doing what I do, meant to them. It has been the driving force to keep doing what I am doing, especially during times like these where work is hard to come by, especially in this industry. But I was able to do a partnership with the LGBTQIA+ dating app Taimi for this year's pride, highlighting asexual voices, and that was big for me. I want to see more representation out there for people on the ace spectrum, and I am excited to keep working to be part of that change.
Has it been a smooth road?
The entire journey has been far from smooth. Careers in acting and modeling hard enough to maintain without a global pandemic. And there is little to no demand for asexual voices that I have seen outside of the general LGBTQIA+ community. I can only work on making my own stories for now, and waiting in hopes that they can get made someday when it is safe to start really creating again.
As for just being asexual, that has come with its own ups and downs. I have been luckier than most. I didn't really come out until I got to LA, and people are generally more accepting here. I had a family member who was not happy about it, likely still considering it a phase that I will hopefully grow out of. I have also had my fair share of "I can fix you" comments from people. It has been primarily online, but even in relationships, sometimes people do not listen. I also had a couple of rather discouraging experiences in college. One was a girl who, when she discovered I was asexual, decided that it was stupid and she did not like me. I also had one teacher tell me that I was "too pretty to be asexual" which left me too shocked in the moment to respond. Luckily I had friends who checked in on me afterwards.
As for the industry, it has been a mixed bag. I had a prospective modeling agent tell me that being asexual was not marketable unless it was branded as celibacy, which has nothing to do with asexuality at all. However, at Coco Rocha model camp, my fellow models, and mentor Coco, let me know how cool they thought it was, and that my work for the community through my art forms was inspiring, and I had never felt so grateful. It will always be a mixed bag I think. There will be those who lift you up and those who tear you down no matter what.
We'd love to hear more about your work and what you are currently focused on. What else should we know?
I do not know of many other openly asexual actresses. I know of one or two models who identify as asexual and maybe a few talk show hosts here and there who have made comments that might suggest it, but other than that, nothing. I think it is important to get those voices heard and get those images out there, and I want to be a part of that change. I will keep acting and modeling and telling my story in hopes that one day more asexual stories can get told. So more people can know that they are not broken. There are a lot of us out there. My job is to keep creating art by myself or with others. Keep taking pictures, keep acting, and keep brainstorming and writing.
Is our city a good place to do what you do?
LA is the perfect place for these stories. It helps that people here are more accepting and open to new ideas. With the world in its current state, I would say wait before moving here to start out, but when you believe your story is ready to be told, then go for it. Make sure you have a lot saved up first. This city is not cheap.
Pricing:
To hire me as a model I usually charge $100 for a 2 hour session and $20 an hour after that (location of shoot can change pricing).
Contact Info:
Image Credit:
Janee Green, Ariana Zhang, Karen Patti Photography, Nick Suarez, nb_photographie_
Suggest a story: VoyageLA is built on recommendations from the community; it's how we uncover hidden gems, so if you or someone you know deserves recognition please let us know here.