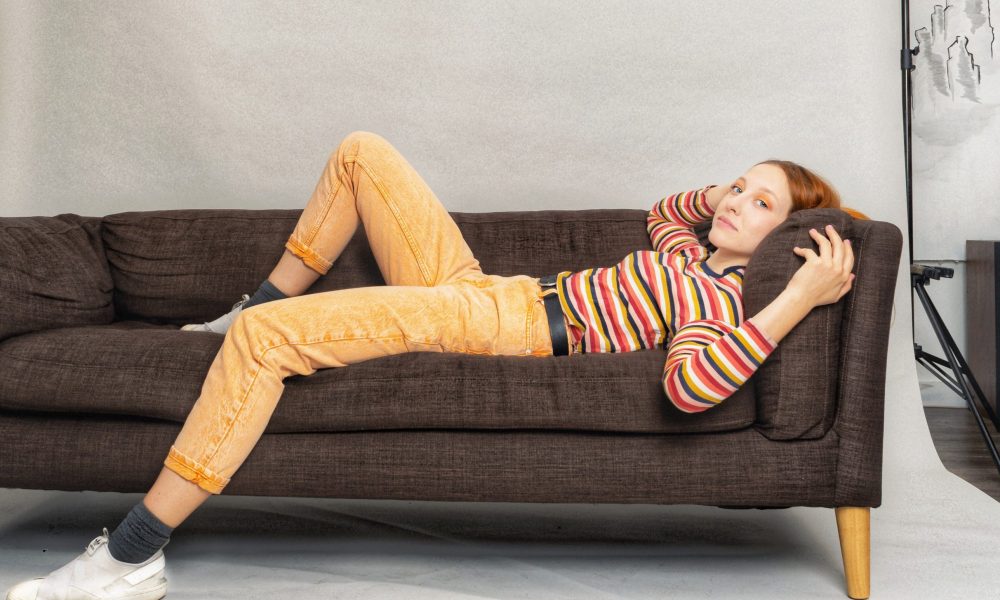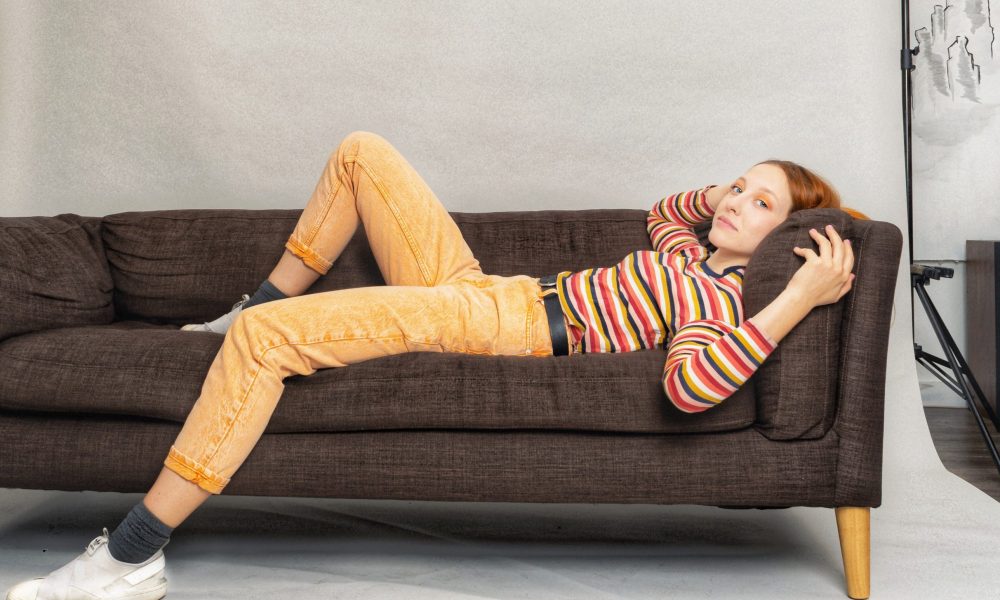 Today we'd like to introduce you to Abbey May.
So, before we jump into specific questions, why don't you give us some details about you and your story.
I'm from outside Worcester, MA, but some Mass people find that embarrassing–it's like the social armpit of Massachusetts, so it's easiest to say I'm from Boston. No, I don't have an accent (unless I'm mad and slightly inebriated).
I studying Acting in Boston as well, at a small liberal arts school called Emerson College, with the idea of going to New York City and being in plays on and off Broadway. After studying a good amount of improvisation from my mentor, Erin Schwall, I realized perhaps New York wouldn't be a great fit for me. I'm a really sunny person, I'm very sensitive, and I worried about waiting in non-equity lines early in the morning just to get auditions. Plus, I was learning a great deal about the life my mentor had when she spent her time as a Los Angeles actor for many years.
In 2017, I moved to Los Angeles.
I spent my first year weaving in and out of control over my life, my "veganism" turned into an eating disorder, I lost a great amount of weight, I overexercised, and I smoked weed obsessively. I realized very quickly that a lack of community in this playground of a city was only going to lead me to spiral emotionally, which I did. I was bipolar and didn't know it, lashing out on people and using my own imagination to tell me that all of my obsessions were going to make me a successful actor.
The truth is that I had recently come out as gay. Well, maybe I was gay. Was I gay? Am I faking it? Wait, maybe I'm not gay. Okay, I'm bi. No, I'm queer. Nope, you know what? I change my mind. I'm good. Thanks for the offer. Don't tell anyone I'm not straight.
That was a lot of 2018 for me. I was surrounded by the queer community all through college and was adamant about my heterosexuality. I had surrounded myself with people I idolized in Los Angeles because of how "out" they were, no matter their sexual orientation or gender identity.
I really struggled with having to "prove" myself, and for some reason that bled into me trying to be anything that any casting director or agent wanted. I took incredibly ambiguous headshots, I spent hours on social media trying to obtain followers using selfies and athletic photos, I took all the classes I was supposed to take, spending hundreds of dollars I didn't have on all the things people in Los Angeles were telling me to do, which, in my opinion, was to not be queer (because I don't look queer, so what's the point) and to be an influencer, which I would be terrible at.
Then I moved in with my two college classmates, Emily Elmore and Nicole Ledoux, who in my opinion deserve an interview more than I do. And just like that, everything fell not into place, but at least in a somewhat organized fashion. I got a therapist, I got assistance for my bipolar disorder, and got a new job. I took a year to adjust.
And this, I swear, is what everyone is trying to tell young artists, is to take time to adjust, but we also have this strange dichotomy between these entertainment mentors telling people to "find themselves" while sensational acting coaches are telling us that hustling is the only way to get into the room, and it really threw my panties in a twist.
But moving in with those women changed who I was as an artist. We had an impeccably creative and healthy space together, and I don't take how serendipitous this was for granted. I was around two other queer women who also didn't know how Hollywood wanted them to be queer. They are incredibly motivated, and I think I've been the healthiest (and funniest) I've ever been because of them.
In 2019, Nicole Ledoux and I began writing our series, Groovy Tuesdays, which heightens the experiences of us three women into a comedic musical about queerness. Nicole and I both sing and write music, so we began pulling together a first season.
You know how those Hollywood stories go something like, "and then I met so-and-so who led me to so-and-so who led me to…" This is that part. I had a best friend, Tim Gamache (who should also get an interview) move to LA and produce our music, I bartended with an impeccable producer, Johnny Turner, who paired with Jack Merline to promote and raise Groovy Tuesdays $12,000. I turned to my closest friends to jump on board to act, choreograph, direct, and design.
I took all of that anxiety about what I wanted Hollywood to be and I said, "I don't have room for this in my life anymore."
So that's me, Abbey. Groovy Tuesdays is in pre-production for our proof of concept, set to shoot in October. I focus more on my friends' work than I do getting a theatrical agent, and the commercials I've booked have simply been because I was farting around, being myself.
I think my nascent career is a result of both trying to get in the room, but also just building a makeshift door and inviting other people into it. Am I Amy Poehler? Do I have 12k followers? Have I ever even had a co-star audition? Absolutely not. But for the first time since moving to Los Angeles, I have control over how I want Hollywood to see me.
We're always bombarded by how great it is to pursue your passion, etc – but we've spoken with enough people to know that it's not always easy. Overall, would you say things have been easy for you?
GURL. No!
I obsessed over my image. Everyone in Los Angeles (or at least everyone in my path) is obsessed with how they look. It really, seriously F'd me up. I cried about it YESTERDAY. I seriously think if this BS keeps up, I will happily trade in my life away to teach Shakespeare in Denver.
I also simply don't have enough money to take consistent classes in LA. I'm still in debt for having a BFA in Acting, and if I took all the money I spent on Hollywood in these past three years (Yes, I'm doing the math) I could've paid off a quarter of my student debt.
And I'm hella homesick. I seriously miss my family. All 5 of my siblings and my parents are on the east coast. New England is a small community with a lot of pride, and it's not easy to walk away from it when culturally, we stay within the region.
Please tell us about Groovy Tuesdays.
Groovy Tuesdays, baby!
It's a musical series worth streaming. I write and star in it, along with my co-creator, Nicole Ledoux. Nicole and I view the world in a whimsical way. We love spectacular movements and loud characters and bright colors. We hate conflict. All of this is in our first season.
We are really on board with telling a queer story in a delicious way. Everyone's coming out story is different, everyone's reality of how they think they're being perceived is different. I'm most proud of me and Nicole's desire to keep everyone happy has turned into a musical remedy. It's okay to be confused and it's okay to have a parade about it. There's also a boatload of queer people on our team. That was a serious goal and thankfully, we've been able to stick to it.
What were you like growing up?
Oh god, Mom, I'm so sorry.
I was a nightmare.
100% I was a theatre kid, I wore piano suspenders, I loved the musical, Next To Normal. I prioritized my theatre competitions over everything, but I also was coming off my parents' rough divorce. I rebelled more than what many could imagine. We don't have to go into details, but I've slept in cars, ran away from home to throw week-long house parties, had a crew of just the worst kids around. It was actually really fun.
I was also one of 6 kids. We all have VERY different personalities, and I strived on being an entertainer since I was right in the middle. I loved to make my parents laugh, I played pretend into my teen years, to this day all I want to do is make people feel comfortable.
Contact Info:
Website: www.abbeypmay.com
Email: melissa@minctalent.com (This is my commercial agent, Melissa Mangum) I book inquiries through her.
Instagram: @abbeypmay
Image Credit:
Chris Wooden, Matt Coughlin (ALSO! The woman in the pink shirt with me is Nicole Ledoux and the woman with short hair to the far right of the B+W photo is Emily Elmore)
Suggest a story: VoyageLA is built on recommendations from the community; it's how we uncover hidden gems, so if you or someone you know deserves recognition please let us know here.