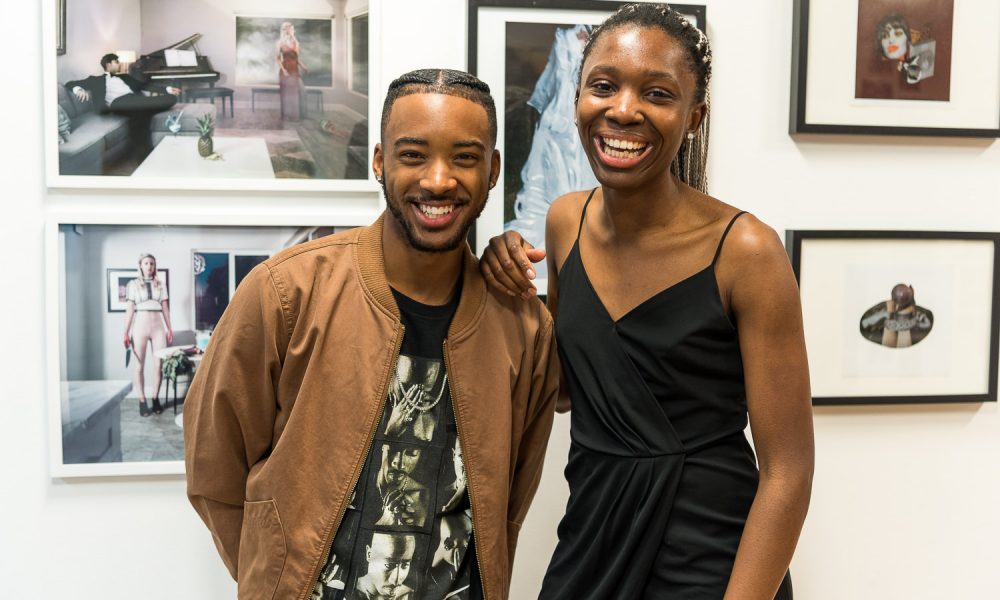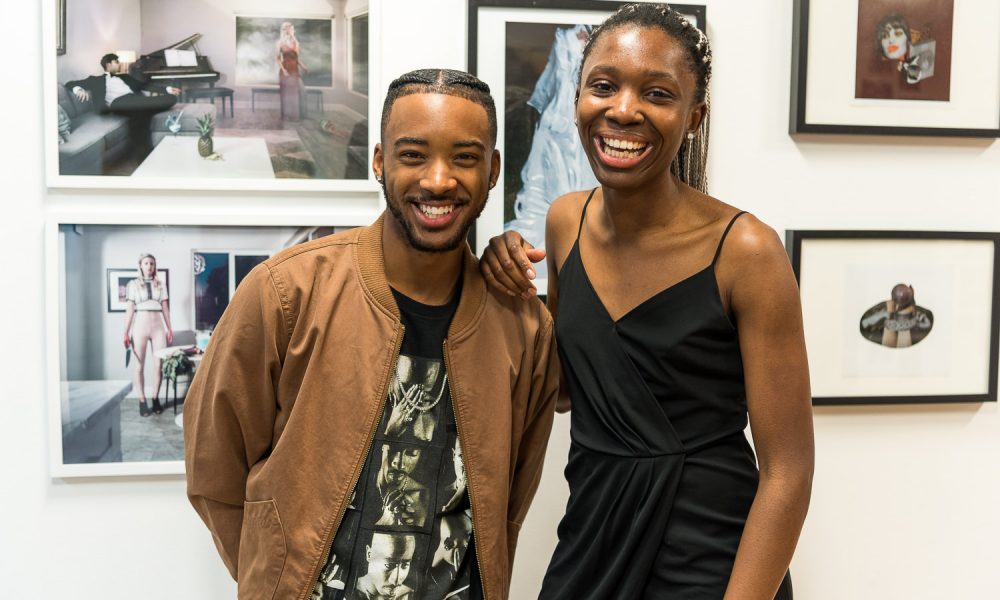 Today we'd like to introduce you to Furaha Bayibsa.
So, before we jump into specific questions about the business, why don't you give us some details about you and your story.
I've been writing stories since I was a kid in Stockholm, Sweden, my home city. I hadn't realized my passion for filmmaking until I reached high school where I filmed my first documentary at the age of 16. It was from then on that I would pursue filmmaking and make it into a career.
My first trip to California in 2014, I went was to see my brother in Santa Barbara. We spent a weekend in Los Angeles, and that trip allowed me to see Los Angeles and get a sense of what it would be like to make films in Hollywood, which was a dream of mine. Once I got back to Sweden, that very same night upon arriving home, I decided to apply to the film school New York Film Academy in Los Angeles. It didn't take long until I got my acceptance letter, and soon I was on my flight to my new apartment in Burbank. At school, I wrote directed and produced several short films.
Outside of school, I volunteered to help elementary students to write scripts. I love giving back, it's what I'm all about, so it came naturally. While in film school I noticed that there were a lot of different film clubs for different ethnicities, Chinese club, Arab club, Indian club, but there wasn't a club for my people. So I created one. African Black American Film Society, aka "The ABA". We're a community of African, Black, and African-American artists from New York Film Academy. This community is strong, filled with talented black artists from all over the world, and I'm so proud of everything we've accomplished together. Through the ABA I've managed to grow as a filmmaker and leader, and I've received opportunities that has made me the disciplined writer/producer/director I am today.
Through our ABA community, I got the opportunity to work on my first feature, where I personally got to shadow Director Mario Van Peeble's for a few days and work as a production assistant on his upcoming feature "Armed"(2018). Through that production, I met actor Columbus Short. ABA has started a guest speaking series called "Conversation with ABA" where we invite black industry professionals to sit down with our community and have an honest conversation with us about their career and life lessons.
I got in touch with Columbus Short after the shoot and he agreed to sit down with me and the ABA community for a Conversation with ABA about his life and career. I was also the Production Coordinator to Tracy 'Twinkie' Byrd's directorial debut short film "The Counter:1960″(2018). The ABA community later invited her to A Conversation with ABA, and one thing led to another and The ABA then offered to host the premiere of her short film at our school New York Film Academy – Los Angeles, and she accepted. So we hosted the premiere at our school and it was very successful.
All these experiences have helped me grow further in my career, and I am now producing short films from left to right, writing features, interviewing industry professionals, hosting events and doing much much more. I knew I would make a change here in Los Angeles as soon as I boarded that plane in 2015, but I never expected it to go this quick.
Overall, has it been relatively smooth? If not, what were some of the struggles along the way?
Everything comes with a price. For me, it was sleep and patience. It was really important to me to make a change, and accomplish something beyond my expectations when I moved here. I don't know why that's just the way I was. My school, New York Film Academy, is an amazing film school where we dive in and start shooting films already the first week of the first semester. It's an intense school, but I personally believe that you learn more by doing, so it was perfect for me. But it comes with a price, which is hard work. Every minute of every day is focused on the film industry. We think, breathe, and live cinema.
And on top of that, I created the ABA Film Society where I was the President as well. We might look like an established community right now, but it wasn't always that way. It took two years for me to build this, and it was so hard. It's time consuming to be the leader of a community, and I did it at the same time as I was pursuing my degree in filmmaking. I barely had enough time to sleep as it was, and then I decided to create this on the side. So when I say that it came with a price, it did – sleep and patience. We had a lot of students who were interested in my new community, but it was hard to keep them active and involved. I had to be creative, positive, and patient, to keep this community alive.
Wherever I went I wasn't just "Furaha Bayibsa" anymore, I was now "Furaha Bayibsa – President of the ABA." There were several times when we had meetings, events, film screenings where only 3 or 4 people showed up. I had planned the event weeks in advance, but only 3-4 people showed up. I wanted to give up several times. I didn't feel like I was helping anyone, and I was afraid I would get burnt out and lose my focus on my studies. But I didn't want to be seen as a failure, so I had to learn how to be patient and grateful for even the smallest things.
At the end I noticed it helped me with school, and as a filmmaker. I became more creative as a producer, more patient as a director, and more open-minded as a writer. Two years ago my phone wasn't buzzing from directors who wanted me to produce their films, or writers who wanted to brainstorm their film ideas with me. But I continued to make my films just for me, and spent time with the handful ABA members I had. It felt like a waste at times – film school, the ABA, me moving to Los Angeles – but I'm so happy that I pushed through. Now we have over 100 members in our community. I've created such a powerful professional network for myself.
I am constantly working on a new film project, with bigger and bigger budgets. I am constantly writing, I'm on my third feature right now. I am doing everything I want to do, and more. All those nights I spent frustrated, crying, feeling worthless, well it paid off – and thanks to all those bumpy rides I appreciate everything I do even more.
ABA Film Society – what should we know? What do you guys do best? What sets you apart from the competition?
Who we are: ABA Film Society is a community for African, Black and African-American artists at the New York Film Academy – Los Angeles.
Our mission: The ABA Film Society is a community of creative individuals at New York Film Academy who are dedicated to making a change and positively impacting their communities. Through teamwork and collaboration, we hope to change dialogue and views among the African Diaspora at New York Film Academy.
What we do: Together in this community we throw parties at our school, arrange movie screenings per request from members, get together outside of school and do activities per request from members, we create films and music videos together, and we are each other's support in tough times. We meet at a minimum of two times a month where we talk about current events, take time to pitch film projects and recruit crew, discuss upcoming events from within the film society, etc.
What sets us apart is the energy of our community and our events. We are a community, a family. We have created a Guest Lecture series called "A Conversation with ABA", where we once a month invite a black industry professional to have a Q&A exclusively for the ABA members. This usually takes place at the New York Film Academy in our theater room "Spike Lee." We have had speakers such Columbus Short, Twinkie Byrd, and Deniese Davis joining us.
This sets us apart from everyone, everywhere, because we arrange the event in a way where it's personal. So there are no film cameras, no microphones. It's just a room filled with upcoming actors and filmmakers, the talent we've invited, and only one photographer who is always a photography student. We do this so that the talent can be real and honest with the students without them limiting themselves, and for the students to feel more relaxed because they're around their peers — only students, who also look like them.
At the end of every month, we also host a "Monthly Movie Screening" at New York Film Academy in our lovely theater. All at NYFA are always welcome, but the movies are always chosen by our community, and the film always has to represent us in some way whether it is behind or in front the camera.
The word is spreading about us, and more people from the film industry are want to either collaborate with us or join for a Conversation with ABA because they believe in us and our concept. Because at the end of the day, when we all graduate we're going to work with each other. We are Hollywood's future. And who doesn't want to be a part of a black production filled with talented crew from all around the world where everyone are friends and love each other? I know I do.
What is "success" or "successful" for you?
Success for me is achieving what I personally want to achieve, and even more. I don't compare myself to other people and their accomplishments. I did before, but I read this book called "Outliers" where I learned that it was foolish to do so. I'm not the same as anyone else, everyone comes from a different background so why should I measure my success with others? No no. If I am happy, doing what I love, reaching the goals I have personally put to myself, I'm successful.
If I am surrounding myself with people who makes me a better person, that's being successful to me. It's not one thing that makes you successful, it's several factors that makes you feel complete in the end.  That's success to me. If I am do something that others consider to be amazing, and I don't feel that way, I don't call it a success. Because that's not what I feel inside, and it's my own voice that matters the most to me, so that's what I'm listening to. Us 20-something kids live in this weird intense youth culture where all of us are eager to become the most successful person with the most achievements in the shortest amount of time, but it's all a waste if you're not happy doing so.
It's all a waste if you're not doing what you love. So that's my mindset now. I'm 23, and honestly, I just want to be happy and feel some sort of inner peace. If that's what I feel, then I'm successful in whatever I do. I don't have to earn a certain amount of money or know a certain type of people to feel successful. Cause that's all it is, a feeling. I love what I do, and it makes me so happy. So I will be successful on my journey if I follow this path I'm on and accomplish the goals I personally set for myself.
Contact Info:
Address: 3300 Riverside Dr, 91505, Burbank
Email: ABA.ClubLA@nyfa.edu

Image Credit:
New York Film Academy & Alex Mateos
Getting in touch: VoyageLA is built on recommendations from the community; it's how we uncover hidden gems, so if you know someone who deserves recognition please let us know here.