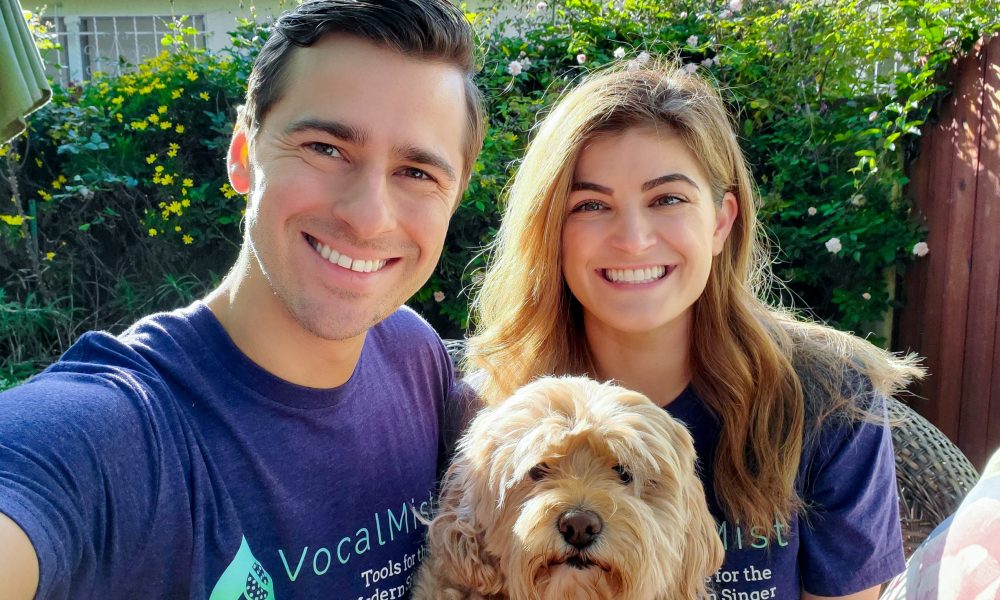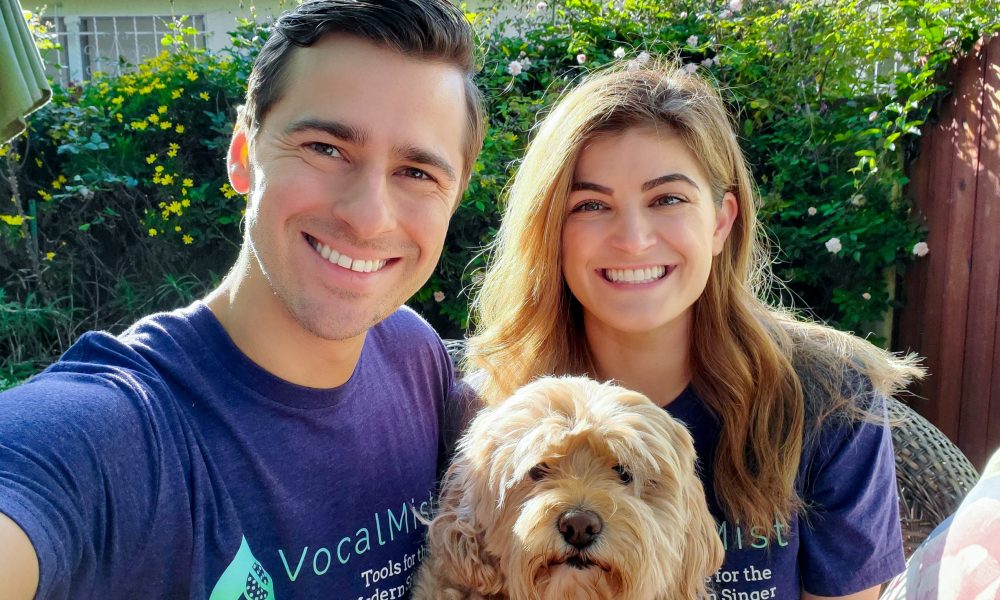 Today we'd like to introduce you to Aaron Schumacher.
So, before we jump into specific questions about the business, why don't you give us some details about you and your story.
I grew up in a small Texas town – I'm talkin' big hair, good manners, football on Fridays and a cross hanging in the entryway of nearly every home. Dad was a mechanic and Mom ran a daycare. One grandpa was a deer hunter, the other was a Deacon. My early church was old school Southern Baptist, which carries an interesting flavor of "constantly broken before God" mixed with "tough as nails and God is Justice." Nowadays, I read more Biology books than Bible verses, but it is always interesting to reflect on those dynamics.
I was a good little church boy, but I definitely did not grow into the standard Texas football player. I found myself as a young trumpet player building my identity around music: collecting instruments, playing in garage bands, trying my unfamiliar hands at arranging. My first paying gigs were a local polka band with my dad and several other older community members, were at 14 years old, I started to hit every Oktoberfest and Czech dance hall through Texas. I still know all the old Czech lyrics, but know what a word of it means.
As a teenager, I loved musical theatre, ska, punk, and metal. My best friends and I converted an attic into a rehearsal space where we could cover our favorite Blink 182 and screamo songs. I learned to crawl through the ceilings of our school hallways so I could break into the choir room and play piano. I organized a counter-culture marching band of 60 other students, and arranged songs by "My Chemical Romance" for the group. The attire was all black, with members encouraged to showcase mohawks and heavy eyeliner.
For all my love of punk, I was a good student. My standardized test scores were high enough to name me a "National Merit Finalist," securing me a full ride to the University of North Texas. At UNT, I fell into a whole world of music, and my feet never quite touched the bottom. My intention was a career as a band director, but I found myself continuously sidetracked with jazz bands, poetry sessions, acapella groups… At one point, I was playing flute in a rock band, trombone in a Latin group, and trumpet in a jazz big band. I would ride my bike to campus each day weighed down like a mule with instruments and my bookbag. One day I stumbled into an audition for a vocal jazz group and ended up changing my major.
I struggled, but I grew. This world is filled with good people, and I am grateful for those who choose to give love and guidance even when the recipient doesn't know what they are getting or what they should be asking for.
When I graduated UNT, I worked with professional party bands and a Dallas jingle company before moving to Los Angeles in 2014. I wanted to sing on commercials and movies, and I have indeed accomplished a good bit of that. I have also worked as a beatboxer at Universal Studios, a backup singer in a Persian band, a community choir director, and now I record/tour as a member of "m-pact," a professional acapella jazz group.
A big turning point in my daily life was in 2016 when I started developing a new tool for singers: a portable humidifier that helps keep your voice in good shape. "VocalMist" is now my own company that sells online to singers worldwide, and the positive feedback has been absolutely wonderful. Managing a small business has forced me to develop a whole new set of skills, and it provides me with more freedom to pursue other interests as well: I just finished an "Intro to Python" coding course, and before that took a couple of semesters of Chemistry at Santa Monica City College. I think it's our responsibility to keep learning as we go.
I am now engaged to a beautiful, wonderful woman, with a wedding date postponed due to Covid-19. My family still lives in Texas, and I love and miss them very much.
Has it been a smooth road?
Regarding challenges, I think the largest challenge in life is our own growth. With a strong, patient mindset and a sense of humility, I think we can each flourish. However, tools of character are hard won.
I have hurt people in my life, and I have struggled to grapple with who I am as a person. I think it is the natural human state to simultaneously wish for understanding and unknowingly continue on a path of self-destruction. I think for those who pray, that we should pray for wisdom.
Until our character shifts on behalf of wisdom, I think the most we can do is learn to identify our own feelings and thoughts, to then simply call them what they are. When I am angry or hurt, it is enough to notice how my thinking changes, and simply accept and reflect on that. Our internal challenges always underlie any obstacles we come across in life.
Please tell us about VocalMist.
VocalMist is a special tool for singers! It is a portable nebulizer, USB rechargeable, and creates a cool mist to hydrate and condition the voice. The specialized "Hydration Formula" it uses matches what your body naturally does in vocal fold hydration, so it lends a helping hand to keep your voice vibrating easily with minimal pressure. A little bit of help with VocalMist means less effort and less vocal damage when you are really putting your voice through the paces, and it also helps alleviate allergy symptoms. VocalMist really is the only product like this for singers.
Recently, we secured a distribution deal selling VocalMist in Japan, and have also represented extremely well at several conferences across the US. We have seen success stories shared from opera performers, metal screamers, pop singers, home studio producers, and voice-over artists. It is truly a cool thing to feel like part of such a wide community 🙂
How do you think the industry will change over the next decade?
I think any industry revolving around recording will continue to decentralize, as skillsets and home studio equipment become more pervasive in all areas.
With a little know-how you can hire a player in Florida to take remote control of a beautiful studio piano mic'd up in Kansas while you screenshare with the local engineer. You can go on Fiverr.com to hire a lyricist for $10, a French singer for $20, a Brazilian guitarist for $30, and then pay $50 for a Russian DJ to fill out and mix the rest of the tune. There is no reason for the recording world to be centralized around Los Angeles, Nashville, or London.
A discouraging trend I see is that choirs and vocal groups are taking a very heavy hit in the pandemic age… I am hoping that in-person, communal musical experiences are something that thrives again as soon as it is able.
Pricing:
$98 – VocalMist Nebulizer + 24pk Hydration Formula
$15 – VocalMist Travel Case
$15/month – Monthly subscription of Hydration Formula to your doorstep
Contact Info:
Image Credit:
Some photos by Grayson Villanueva.
Suggest a story: VoyageLA is built on recommendations from the community; it's how we uncover hidden gems, so if you or someone you know deserves recognition please let us know here.