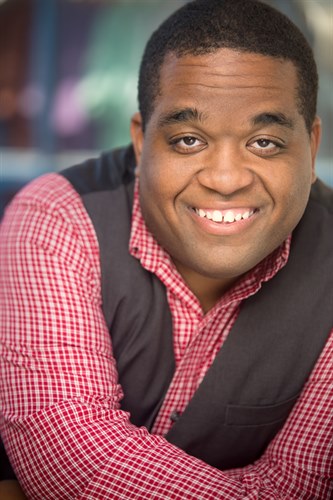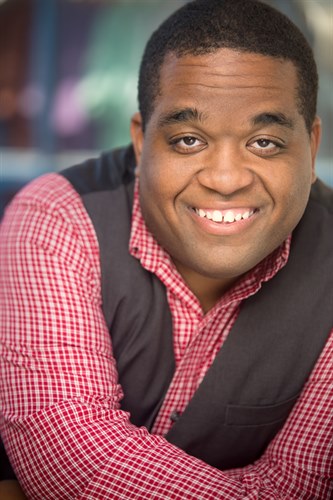 Today we'd like to introduce you to Aaron J Lucas.
Aaron, let's start with your story. We'd love to hear how you got started and how the journey has been so far.
I was born in Cincinnati, OH and was immediately drawn to the camera that my family purchased to record our memories. I was drawn to movies and could remember lines from movies verbatim at a very young age. I knew I was meant to be in the entertainment industry. In third grade, I hated reading and writing and thought them to be pointless (Ironic no?) In 4th grade I discover they wrote original plays. It was my first experience with original content little did I know then it would be something that I would be doing.
At first, I thought my role in the entertainment industry was as an actor, I wanted the lead but was not cast, but my passion for it had already sparked and would not die. When I was ten years old, I moved to Chicago, known as "The Second City." This is where I had my first professional acting gig. My mom wrote skits for me and the family on special occasions like my Grandmother's 60th birthday and Family Reunions. At Theatre Ecclectic, the play they were doing for child actors was "The Music Man" still my favorite musical to this day.
There's an Iconic song that they wanted to cut from the play that I really wanted to do; the director told me I had one day to learn and one shot to impress. Needless to say, that part was not cut. That's when I knew I had the dedication to make it. She was blown away because she said many adults had trouble learning that song and I did it in a day. I went to two Glenbard schools in Chicago. First was Glenbard North and Freshman year I tried out for my first play. I didn't get called back, so I thought I didn't make the play.
Then, one day at lunch I was looking at the cast list with a friend of mine. He looked on the cast and said, " Dude you're in this?" I said, "No, I didn't make it." He then pointed to the bottom of the list and said, " Then why is your name right here?" I was elated. I had made my first play. I was on my way to stardom. I tried out for every single play after that at Glenbard North and was not selected once. I was determined to be a star so I wouldn't let the No's stop my dream. Instead, I would ask the directors what I needed to work on and would practice that until the next one.
Junior year of High School I moved across the county where I attended Glenbard East. My very first play I auditioned for there I got the lead role of Hortensio in "Taming of The Shrew" by William Shakespeare. My teacher was Mr. Kaetzer, and his directing style and philosophies about casting is where a lot of my beliefs stem from. He believed in diversity and finding the right person for the role, regardless of race, creed, religion, etc. So in my films, you see diversity because that's how I was taught when my mind was being molded as a creative artist. I did two more plays and had my first taste of directing.
I have to thank Mr. Kaetzer for unwittingly being my first mentor and showing me the ropes which helped lead me to where I am today, in fact, I'll have to write him an email after this. I went to Community college and received a degree in Theatre. It was here in college after a visit from the creator of "The Laramie Project" Me and my best friend at the time started BlackDove Productions. After community college I went to Columbia College Chicago, a film school rivaling NYFA and USC. This is where I honed my craft and learned more about the art of filming.
After college, I found myself not even utilizing my film degree. I was working sales, and I was making money, but I felt empty even though I could afford an apartment, a car and going out every weekend. In 2008, my church decided to have a theatre group. I was resistant to it at first because I had suggested the same when I was 14 and was blown off. Anyway, I auditioned for the lead role and got the lead.
This reignited my passion for the creative artists; this filled the emptiness that ate away at me while working the 9-5. I ended up finding a theatre where I could produce plays with no money up front. This was called "Gorilla Tango Theatre" I produced and directed five shows including SPIN ALLEY (written by Chad Baker) and An Alex Moment (written by Aaron J Lucas), Nana's Choice (written by Cheryl Thomas), The Karaoke Artist (written by Gino Micelli), and Black Jerry (written by Aaron J. Lucas). The reason I started producing plays was because I saw the lack of diversity in the casting calls.
98% of the calls called for a person of Caucasian descent. I didn't want to do the same thing and only call for African Americans, so my calls always said "Any Ethnicity," and I had diverse plays and films. Two years after successfully producing 5 plays it was my time to put to use what I went to school for so I independently produced 2 independent films "The Wedding Invite" (Written by Aaron J Lucas) "Translations of Love" (Written by Aaron J Lucas) I am currently seeking financing for a revamp of "The Wedding Invite" and also "Translations of Love" (written by Aaron J Lucas).
After my success at Gorilla Tango Theatre and producing two feature films, I knew it was time to move to the place I had always dreamed of living. California. Here in California, I have done a web commercial Mr. Math" (written by Aaron J. Lucas and Created by Tyler McAuliffe).
My most recent work includes Production on "Moonlighting" (created by Dana Perine, written and directed by Aaron J Lucas.) Director of Photography on "RED FLAGS" (Written and Directed by Johnny Caciedo) and of course "Question 50" (written and Directed by Aaron J Lucas) which Premiered unofficially at Idyllwild Film Festival, was shown at Silicon Valley Film Festival, screened at the world famous TCL Chinese Theatre in Hollywood. Is it consideration at London Week and Screening at Cinemafest film festival in Ukraine.
Overall, has it been relatively smooth? If not, what were some of the struggles along the way?
It has been far from a smooth road, a lot of people think that success is a straight road that you travel down, but I truly believe there is not true success without failure. My very first play that I produced at Gorilla Tango Theatre the person I cast as lead dropped out before the first rehearsal. My first play that I wrote and produced I didn't find the person right to play one of the main roles until about a month before the show was about to go up — the first movie I produced. My lead actress got mad at me and said she would only film for one more day.
So we were forced to shoot half a movie in 16 hours. The second movie I produced the SAG actress I hired refused to sign her paperwork for us to use her scenes to make matters worse she didn't even show up on the final day of shooting. My first California directing gig the producer stepped on my toes to the point I almost left the project. My web series that I still have on YouTube the Director and I bumped heads and the quality of the project suffered for it.
A web series I wrote and directed for a friend of mine came to an end because the producer kept adding scenes that didn't fit the story and then blamed me for it not being out, which led to me leaving a project I had put a full year and a half of my life into. My project "Question 50" we had an investor promised us 1500 towards the budget for the production. They pulled out two weeks before we were supposed to shoot.
So me and the other producer UBERed every day for a month to make sure we could pay everyone. A project I know to be great and good enough to get distribution has been rejected by 30 festivals, and when you know your project is of better quality than some of the projects selected for those festivals, It's tough. But, it doesn't stop you. You just keep pushing and know you'll keep making quality projects.
My last project, the person I cast in a role dropped out a day before the shoot, and because I'm used to people dropping out, I already had a backup plan in motion. Murphy's Law is pretty much film law. Anything that can go wrong will go wrong. However; if you're prepared for it. It makes a heck of a story down the road.
BlackDove Productions – what should we know? What do you guys do best? What sets you apart from the competition?
As a Business, BlackDove Productions is a Film/video, live event, theatre, photography and Music production company. We write, direct, produce for Independent artist or if a Studio came to us and asked us to write something we would. I have a few great writing partners in Whitney Moorman and Jordan Mack. Jordan and Whitney are more than just writing partners. Jordan calls himself all-purpose crew. He'll be my Script Sup and my AD at the same time.
When needed he'll help the DP and be an AC. He truly is all-purpose. Whitney is an amazing actress. I love how she studies her character and brings them to life. She is truly an extraordinary talent who by the end of her career will be a part of the E.G.O.T club. I have a talented producing partner in Bryan Ross. Bryan can see the potential in projects from their first draft. His suggestions advance the story, and he provides the direction for the story to be told in the best possible light — the best mentor and friend I could ever dream of in the multi-faceted and talented Kelly Perine.
He's not a cheerleader if something doesn't flow or doesn't make sense he's pointing it out. He demands a lot from himself and expects everyone to demand the same for themselves. There's a reason he's been so successful. Having the sharpest mind for my business manager Irvin Lucas IV. Who is my brother? My PR person at Hummingbird/ Butterfly productions Lisa Chivonne.
I am most proud of my short film, "Question 50" even with all the setbacks we were able to make a quality film that got distributed. It's rare for a short film to get distribution.
What sets us apart from others is the pure quality of people we have along with the quality of our productions. We use the resources we have to do what we love, which is creating great art. If you can imagine it, we will find a way to make it real.
What is "success" or "successful" for you?
Success to me is being able to what you love every day and being able to live comfortably doing it. For me personally, I will have succeeded if I am making films every day, having a wife, kids, a house and generally enjoying life. My goal is 5 Oscars 2 Tony's and 3 Emmy's and 1 Grammy. I had the choice in college.
Go for the stable job as a teacher or risk it all and follow my dreams. I chose the latter. My mother, Carol Lucas, gave me the confidence to do it. She supported my dream from day one. It took my Father a bit longer to come around, but he gives great advice on the business side. If I could retire both of them, that would also be a sign of success for me.
Pricing:
Contact Info:

Image Credit:
Mark Sevier Photography
Getting in touch: VoyageLA is built on recommendations from the community; it's how we uncover hidden gems, so if you know someone who deserves recognition please let us know here.