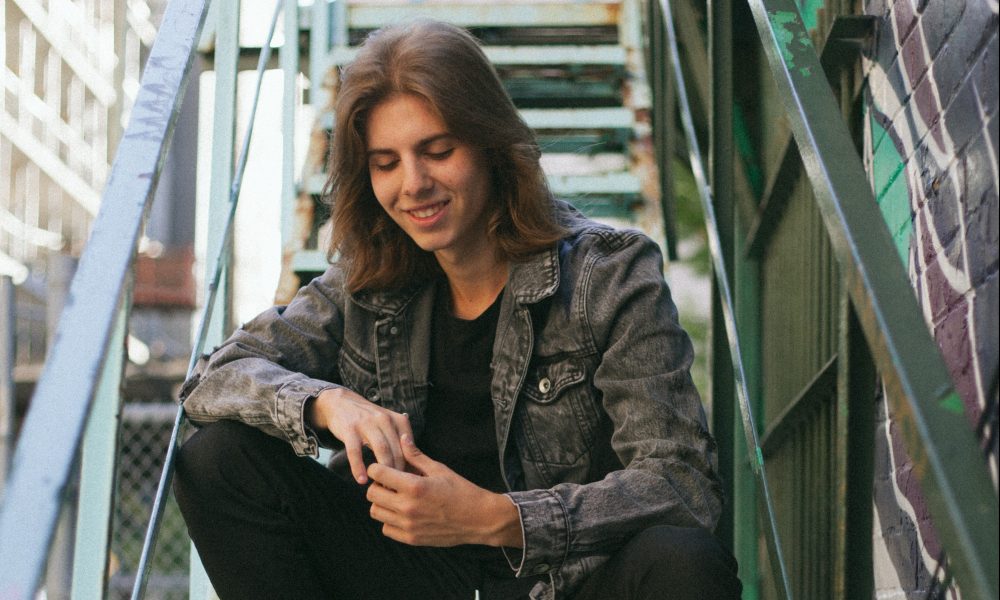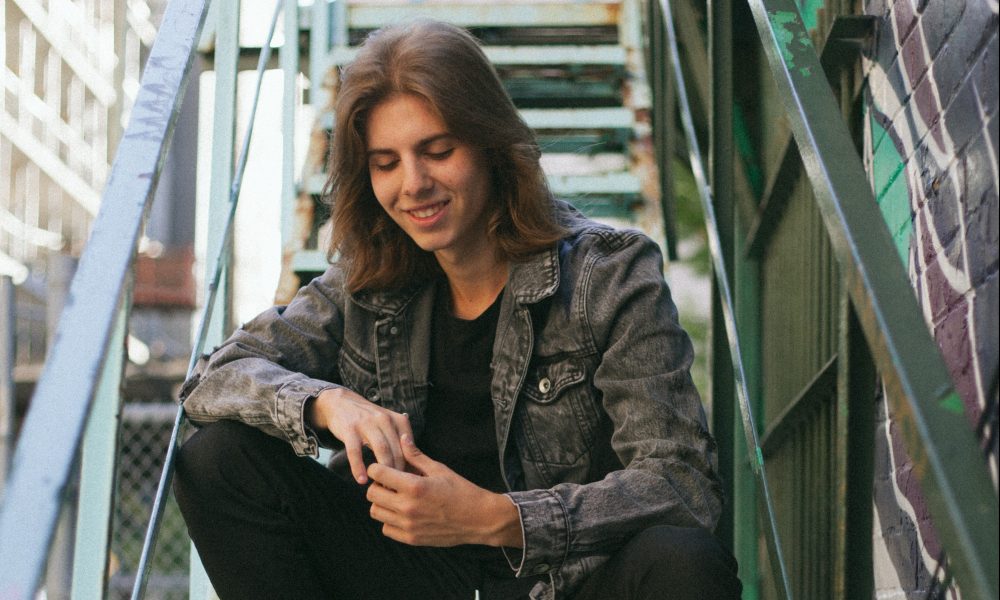 Today we'd like to introduce you to Tyler Simmons.
Hi Tyler, can you start by introducing yourself? We'd love to learn more about how you got to where you are today?
I started music a little later than most of my peers, at the age of 13. I always had an enormous fear of performing in front of others, so my parents threw me into in improv classes and kept encouraging me to perform as much as I was willing. On my 13th birthday, they threw me a big birthday party where they invited most of my friends from school and forced me to perform for them. The thrill of being on that stage was exhilarating and different from any other time before. I loved being up there and the response from my friends was overwhelming! That is when my love for music and performing originated. After that performance, I wrote a song with my guitar teacher called "When You're Gone" and started gigging. I entered and won a contest to open for Andy Grammar at his first-ever Canadian show, and this is how I emerged into the charity scene.
From this show, members of the audience contacted me to perform for them at their charity events. I was always inspired by these charities and loved being involved in them! I would get to play at these amazing venues and meet incredibly talented musicians of all ages. Through these events, I worked with Juno and Grammy Winning writers and started really making a name for myself in the Toronto music scene by gigging with my new material. When I was 15 years old, I got an open call casting to be on a Disney show called "Backstage," where I spoke in 1 episode and sang in three. I unfortunately could not continue with the show as I won a full paid scholarship to The Berklee College of Music's 5-week summer Rock Workshop program. I was the only male vocalist chosen for this opportunity. That experience really cemented my love for music and stuck with me until I finally arrived at Berklee, on scholarship, as a full-time student in 2018.
Right now, I am in my final semester. I am beyond ready to move to L.A. once I am done and hit the music scene with force! There was no better school for me than Berklee. Through my four years here, I have further developed my singing, playing, writing, and production skills. It has also allowed me to meet some of the most talented musicians from all over the world, and I'm beyond honored to call these people my friends. Right now, I have a full E.P ready to be released! It is a five song record written by myself, co-produced with one of my closest buddies Chris Brocato, and mixed by the indescribably talented Mark Needham (who actually has an incredible interview with LaVoyage as well and I highly recommend you checking his out if you have not already). I'm just waiting to finish up school so that I can focus all my energy on releasing these songs properly! I put my full heart and soul into this record and I'm so proud of it! I cannot wait to share it with the world! <3
Alright, so let's dig a little deeper into the story – has it been an easy path overall and if not, what were the challenges you've had to overcome?
Overall, the music path has been an exciting and super rewarding experience! Through my music, I have traveled to places I most likely would never have gone and I have met some truly inspiring people along the way. I have this extreme passion that keeps growing as I do. And music is one of the best things in my entire life! That being said, it definitely has and will continue to have its challenges. First of all, there is the barrier of entry into the music industry. The music world is very diluted. With social media and all the technology available, there is so much noise out there. Anyone can release their music. For example, over 300 hours of video is uploaded every minute on YouTube! So to get my music heard is much more challenging. It is very scary and continues to be a nerve wracking issue in pursuing my career. It is not a typical job. You don't go to school trying to become a doctor saying, "Ohhh I hope I can be a doctor after I graduate medical school. " You know that when you complete medical school, you are a doctor.
For music, you don't need any formal education. You just need to make some killer music that stands out above the rest and hope that all the stars align for you to be successful. Nobody is going to tell you how to make unique original creative music. You need to figure that out on your own because you are unique and have different messages or creative ideas than anyone else. I have been honing my craft for nine years now, and it is still very much a journey I continue to take. I am very proud of the progress that I have made and will continue to grow as a musician throughout my entire life. Another big obstacle with my career path was leaving my hometown, family, and friends. There were a lot of people that I had to leave behind to attend Berklee. I miss them a lot! It was a strange feeling moving away from all my childhood connections and starting fresh in Boston and now soon to be L.A. It's new and different, but that also sets up the opportunity for growth. I've learned to appreciate the independence it has taught me and the work ethic I have had to develop when I needed to rely on myself. It was definitely a difficult transition at first.
Lastly, the music industry is a very expensive one. The costs to produce, mix and master your music, to film your music videos and to release everything is not a drop in the bucket. As well, in order to get support to release your music, you need a decent budget to do it properly. You only hear of the term "starving musicians". "Starving lawyers" or "starving doctors" is not a familiar saying.
That being said, the whole career path has been one of immense enjoyment for me! There is nothing else in this world I would rather do. I live and breathe music, and I couldn't imagine it any other way!
Thanks for sharing that. So, maybe next you can tell us a bit more about your work?
I am a singer/songwriter/producer from Toronto, Canada. I write primarily Pop-Alt music and have been making original music for around nine years now. People mainly recognize me for my vocal abilities – as this is how I got my start in music. I entered Berklee as a vocal principal and I am now a songwriting major. One thing I pride myself on is my unique sound. My voice is clearly identifiable and you would never confuse me with anyone else. Over the years, I've been able to develop my songwriting abilities to write pop hits without sacrificing my own personality and my own passions in music. I feel like you can really hear my heart and soul in all of my songs. They are all very real and all come from personal experience. As such, I feel like people will be able to relate to me and get to know me pretty well. I take great care in each word within my songs. You will notice that all my lyrics are super precise and thought out and I even pay attention to every syllable.
Something that I like to do in my music, that I don't hear in any other pop music today, is to incorporate dense music theory without them standing out or distracting the listeners. The theory is used to help tell the story and is used in a way that feels almost 'simple' at first. For example, I have a song called "Wake Up" (which isn't released yet but will be out hopefully by the end of the year!) which is in quintuplets. This means that each beat is divided into five equal subdivisions instead of the usual four that we normally hear. That may sound really complicated (and it kind of is!) but I bet if you heard "Wake Up" and didn't know that it was in quintuplets, you wouldn't really think anything of it. By doing this, I am giving the listeners the opportunity to hear and experience music in ways that they aren't going to get from anyone else. I also do it in a way that is extremely comprehensible and subtle. I want you to feel those quintuplets without even realizing that there is anything 'abnormal' going on. I guess you can say that I like to push the boundaries of music and even the pop industry.
Another thing that people may not realize is that I play all my guitars, build out of my synths from scratch and record my own vocals. This allows me to not be reliant on anyone and I will never find myself in a bind because I can always fully produce, mix and engineer my own tracks. I do, however, prefer working with others as I enjoy the collaborative spirit that comes with it.
We'd love to hear about any fond memories you have from when you were growing up?
My favourite childhood memory was playing my first student run talent show at Earl Haig Secondary School/Claude Watson School of the Arts. I was in grade 9 and had shown my only original song at the time, "When You're Gone", to some of my classmates. They really loved the song and it ended up spreading throughout the school. People started coming up to me telling me that they really loved it, so I decided to play it at my first talent show. People in the audience, including a lot of my close friends, started singing along with me while I performed. It was a really special moment for me and it meant a lot that my peers were supportive of my music! I still love all the friendships that I made at that school and keep in touch with a lot of those friends still to this day!
Contact Info: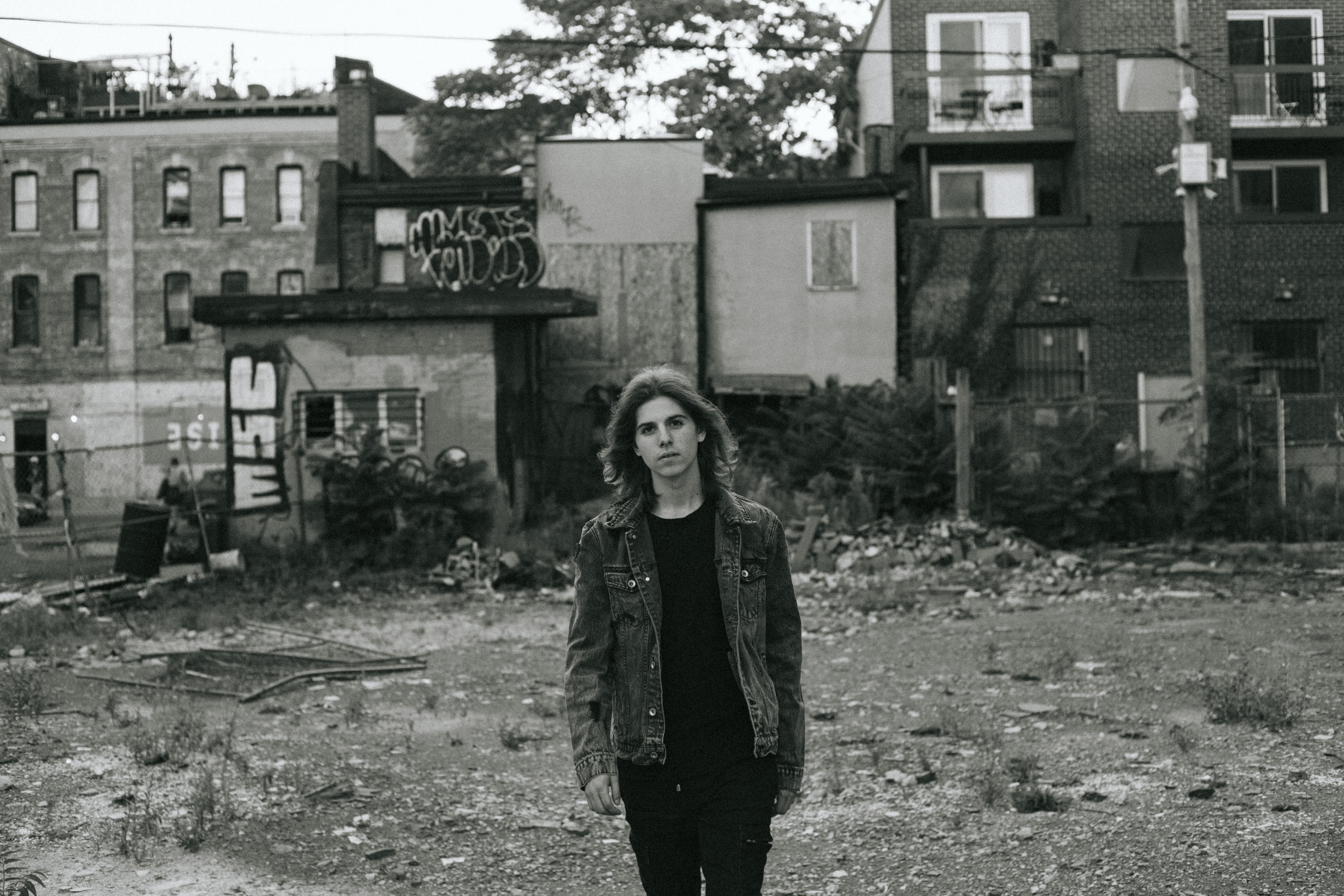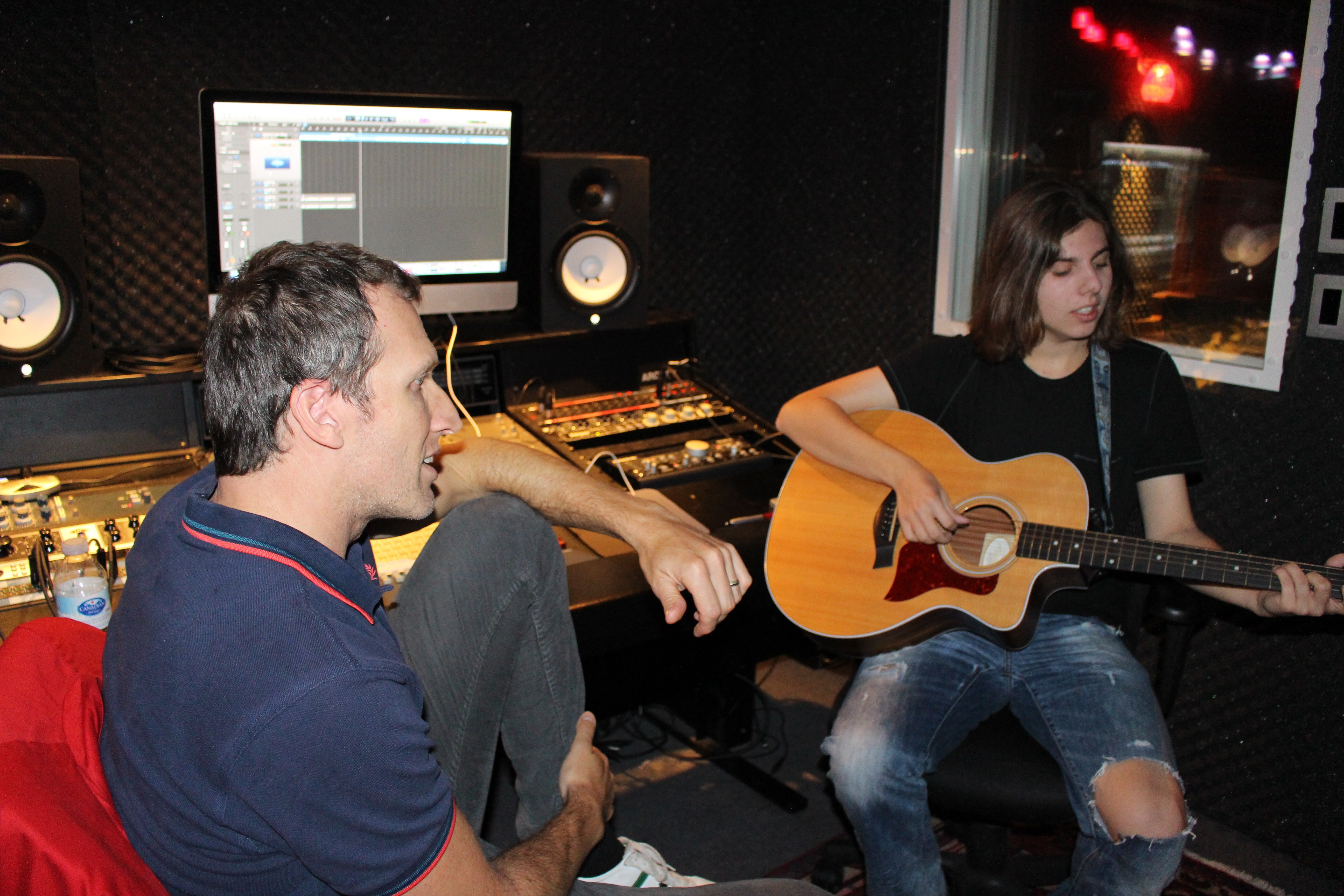 Image Credits
Nick Chomps (Nick_Chomps on instagram) took a couple of them. Otherwise they were mostly just family taking the pictures.
Suggest a Story:
 VoyageLA is built on recommendations from the community; it's how we uncover hidden gems, so if you or someone you know deserves recognition please let us know 
here.