Today we'd like to introduce you to Tanner Robison.
Tanner, we appreciate you taking the time to share your story with us today. Where does your story begin?
As a kid, I would always sing around the house and repeat the same melodies or choruses over and over. I remember my stepmother said, "He's going to be a singer." Well, while I don't fancy myself a spectacular singer, music itself has always been in me waiting for the proper outlet. I have always been a storyteller. Sci-fi, fantasy, adventure; I love it all. So for years, I wanted to be a writer of some kind. I never seem to quite fit any mold set out before me so it's hard to find opportunity when you can't really explain yourself to begin with. When I was a teenager, my dad got me a guitar, which led to lessons, learning song structures and chord progressions, writing the music, and then finally those lessons became recording sessions. I played live shows with a band here and there in college, but my real fascination was in the studio. The things you can do to sounds, the mixing process, finding that beautiful balance, learning what harmonies were… Suffice to say it was a rush of a few years.
I had played with music and really made some lovely written pieces, but I still hadn't found MY sound. It was all thanks to my ex-girlfriend leaving me that gave me that final push to really find out where my art is. 2016 was a year of rock-bottom to recovery to finding myself. Hollow Doll, Tethers, Time, Collider, and Turn It Up were all made in that time, as well as solidifying my artist name, Twelve Leaky Windows.
With a few songs in my pocket, I headed off to China to make use of my English degree. I spent two years there and in my free time, I wrote, recorded, and mixed "Create Yourself." It's a 30 track album outlining my road from the bottom back up.
At the same time, my father who's an artist asked me if I could mix a track for him that, as he put it, "…makes you feel like a dream." I asked for more information but he was hesitant to go into detail. So I gave it a shot and sent him what I'd put together. He loved it and slowly brought me into the "Hollow Moon" project. It was so much fun helping him edit the narrative to his images and plot. We made something beautiful there. The score was all me and I am really proud of it. It was a great two years.
I came back just a few months before Covid hit, and here we are. I am now attending the Los Angeles Film School and it's a dream come true. Speaking as a student and a teacher, I have always hated school. But here, now, with talk of melody and sound, I am home. I learned my craft by watching and tinkering, playing and listening, replaying and listening again, etc. So it's nice to learn the solid roots the right way and it's already had a positive influence on my art.
We all face challenges, but looking back would you describe it as a relatively smooth road?
I don't think anyone's road is smooth. The bumpier the road, the more real your message in the art you create. We all struggle along the way and it shapes and refines us. Now, this is of course hindsight nonsense when you're in those moments of struggle, but it truly does take really making it out the other end to look back and appreciate the journey that brought you here. I'd say my biggest problem has always been myself. I've always felt different, tried different meds, alcohol, drugs, really anything to numb reality. My girlfriend of five and a half years moving out was the furthest fall to be sure. And about that aforementioned hindsight? Let's just say she's still the subject of many unrequited love songs (haha!). I'm still working on that one.
Thanks for sharing that. So, maybe next you can tell us a bit more about your work?
I'm a creative. Some people are driven by success, others fame, fortune, whatever. I was engineered to make art.
My father is an artist and I used to hang out in the garage and watch him paint. Drawing and cartooning are my favorite things to do when I'm not making music. I love drawing and writing comic books. I like to woodwork, write stories, world-build, make up characters for worlds and stories that don't even exist, it goes on.
However, my specialty is music. It's my passion and definitely what my social circle knows me for… kind of a sing-songy Peter Pan mixed with Boo Radley making music in my cave. I am most proud of my album "Create Yourself.". (Yeah, the period is part of the title) With "Create Yourself." I found myself writing and recording songs in single nights. I was overflowing with things to say, and I LOVE metaphor so adapting my messages through layers of poetic parallels was fun and healthy.
I think what sets my music apart from what's out there now is that my lyrics mean really deep things. There is nothing in any of my songs as a place filler or some shallow topic. It takes some analyzing to get to what I'm saying, but once you can, you'll find me. I think that's why it's so special to me. That album is so revealing and vulnerable. It's my soul surrendered to the listener.
We'd love to hear about how you think about risk taking?
Assuming we are talking about healthy risks, I'd say do it 100% of the time. Look, we all grow up in our little comfort zones, whether in a mansion, on the streets or anywhere in between, it's your environment. You learn from it, grow in it, adapt with it, and contribute to it. But it's still a little bubble within the much larger view of everything. GET OUT of your bubble and take risks. That's my view on risk-taking.
I used to play it safe remaining in my walls (and I still slip into this occasionally) but I've found that in life, you need to responsibly be a "yes-person" to the opportunities you are presented. Leaving to teach English in China was terrifying and exhilarating. And I cannot begin to tell you about the shade that was lifted. My world opened, but more importantly, my mind opened. I saw things differently and when I came home, the first few months were quite stale. Mainly because everywhere I looked people were doing relatively the same things and still unhappy with little to report, whereas I felt like I had lived an entire life in the course of only two years.
That's why jumping on those experiences are so exciting and scary. People fear the unknown, but most of the time it's worth it if you take the leap.
Contact Info: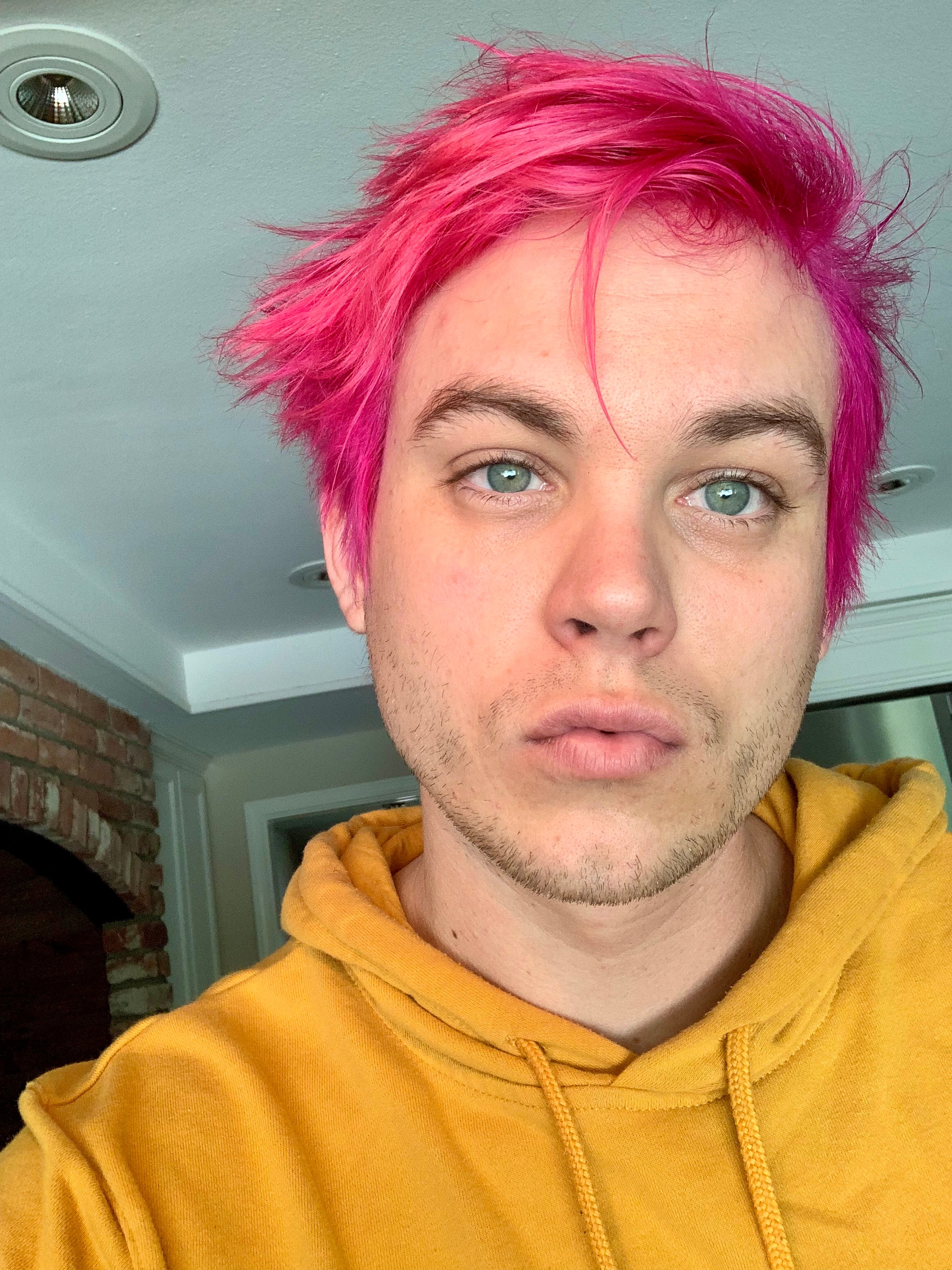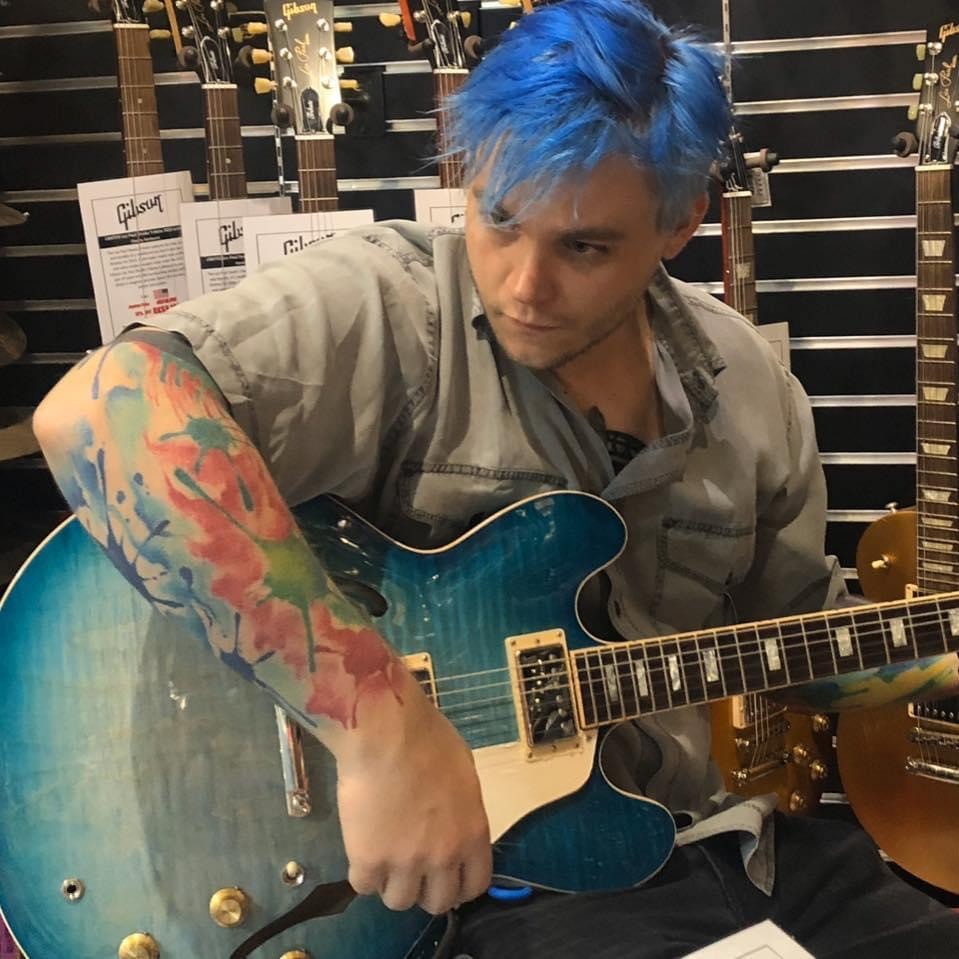 Image Credits:
Hollow Moon Soundtrack art – Eric Robison
Suggest a Story:
 VoyageLA is built on recommendations from the community; it's how we uncover hidden gems, so if you or someone you know deserves recognition please let us know 
here.