Today we'd like to introduce you to Serhan Ulkumen Ardila.
Hi Serhan, thanks for joining us today. We'd love for you to start by introducing yourself.
I was born in Bogota, Colombia and then lived in Istanbul, Turkey for a decade before moving to Irvine, California. As a mixed half Colombian and half Turkish citizen, I grew up between cultures and learned to speak four languages along the way – Spanish, Turkish, English and French. I was fortunate to have been exposed to a wide range of diverse cultures and ideas early on in life. My mother has been one of the greatest influences in my life. From a young age, she encouraged me to pursue a variety of activities – from tennis to swimming to piano but the one I immediately became the most passionate about was computing classes. The computer class was mostly for adults in the neighborhood and I must've been about four years old making me the youngest student there. I continued to take other computer classes in elementary and middle school where I learned to make basic websites through this software called Adobe Dreamweaver. I remember this process totally blew my mind. I loved the instant gratification of being able to build something with a few lines of code and then see the results represented visually. Like most kids in the 90's, I was obsessed with video games, TV shows and movies growing up. Through my love for video games, I developed an immense interest in all things related to digital art and technology. I used to imagine sci-fi worlds and adventures and then film home videos with friends. Around the same time, I started using photoshop and simple video editing software. I would edit myself into fictional boxing photos with Godzilla and make Lego-inspired movies.
I started attending University High School in Irvine after moving to California and graduated from Corona del Mar High School in Newport Beach in 2011. I had a fun typical high school experience and started to prioritize college and future plans by the end of it. Soon after, I was fortunate enough to attend the University of Southern California and move to Los Angeles. I started getting back into technology classes and founded VRSC, a student-run immersive media organization. I declared a major in computational neuroscience and a minor in 3D computer graphics and started interning at game development companies. I was fascinated with my courses and developed great friendships along the way, but unfortunately I had health complications interfere with my plans. After taking more than a year's hiatus while recovering from Hodgkin's Lymphoma, I finally graduated from USC in 2018. The medical bills and college tuition put a strain on my family so I had to assume both tuition and medical expenses during this time. This was a tough period in my life but luckily, I had a very loving group of friends and family that supported me throughout it. My recovery gave me a sense of urgency and made me focus on living my best life.
Can you talk to us a bit about the challenges and lessons you've learned along the way. Looking back would you say it's been easy or smooth in retrospect?
As I mentioned earlier, I was diagnosed with Hodgkin's Lymphoma when I was 22 and was a year away from graduation. As soon as I found out, my life drastically changed from a fast-paced rhythm to a calmer one in order to prioritize my health and take action. After 5 months of chemotherapy, a good diet, regular exercise, and most importantly being around my loving family, my PET scan was clean and I was in recovery. I was amazed by the affection and devotion of those around me, so I want to acknowledge my friends and family who shared this experience deeply with me. Everyone has an idea of how tough dealing with cancer can be and from experience, I can confirm that they're right. However, what is surprising are all the life-affirming changes in perspectives and priorities. To say that I am a very different Serhan after this experience is an understatement. Even after being in recovery, it's taken me a long time to shake off both the physical and psychological aftermath of cancer and the chemo treatment itself. I was living cancer-free but more anxious than ever and having serious PTSD symptoms which drew me out of the present moment. In addition to my regular doctor and therapist visits, I got interested in learning about supplemental remedies. I tried yoga, breathing, meditation, and art therapy amongst many other suggestions. All of these helped to varying degrees but did not address my situation in its entirety. This is when a research study from Johns Hopkins University caught my attention – researchers reported that treatment with psilocybin under psychologically supported conditions significantly relieved existential anxiety and depression in people with a life-threatening cancer diagnosis.
Further research into this topic took me on a multi-year healing journey which pushed me entirely outside of my comfort zone and previous boundaries. I volunteered to be administered fungi and plant medicines, including psilocybin and ayahuasca, in safe and permitted settings. In addition to the beautiful imagery, this finally broke down my treatment-resistant anxiety and fear of death. I felt an immense sense of peace and unity with everything, as well as a release of all the pain and difficulties that had been. These few experiences drastically changed my mindset and things have fortunately been improving ever since. I have been hesitant to share this part of my life but I promised a late friend and mentor who bravely battled lung cancer that I would continue using my voice for patient advocacy and supporting cancer research at the USC Michelson Center for Convergent Biosciences – where I was awarded a fellowship for past contributions.
Another less serious challenge has been related to immigration difficulties. I moved to the states with my family when I was in high school and even though I was included in their business visa, I eventually had to transition to a student visa after I was legally considered an adult. This type of student visa is not favorable in the workforce and made my situation even more complicated and competitive. I have had to really push myself to be the best I can be. After roughly an eight years process, I was granted an O-1B visa, which is for individuals with an extraordinary ability in the arts or extraordinary achievement in the motion picture or television industry. Ultimately, all of this has taught me how to overcome adversity and come out more resilient from it.
Thanks for sharing that. So, maybe next you can tell us a bit more about your work?
After graduating from college, I landed a summer internship with Technicolor, which eventually led me to being promoted to a full-time Game Developer with the company. During my time there I contributed to an Emmy award-winning VR documentary titled "Awavena", live AR concert visuals for music festivals and numerous other projects. This experience provided me with a foundation in Augmented Reality (AR), Virtual Reality (VR) and 3D tools for digital content creators. One aspect of this is called Virtual Production or making movies with real-time computer-generated imagery in video game engines. Essentially the software programs utilized for creating video games have gotten so powerful and photorealistic that they can be utilized in assisting more traditional production pipelines such as Hollywood blockbusters. Next, my career path continued as a Game Engine Developer at DreamWorks Animation. I primarily worked on the Advanced Creative Technologies (AR, VR, Virtual Production) and Themed Entertainment (Theme Parks, Large scale installations) teams during my time there. Working at a world-renowned feature animated film studio catapulted my knowledge on how to collaborate across large creative and technical organizations. During my time there, we shipped an interactive theme park experience for Kung Fu Panda land in Universal Studios Beijing and we also shipped multiple mobile AR activations for the Trolls World Tour animated feature. It was an amazing opportunity, and I am grateful for everything I learned.
As incredible of an experience as it was, things slowed down at the studio once COVID hit, especially when considering our theme park-related operations. I was approached with a new opportunity during this time to join an augmented reality music startup co-founded by Kid Cudi called Encore. Since things were already in flux, I decided to take a chance and accepted a role as a Senior Augmented Reality Developer with Encore. It was both an exhilarating and challenging journey. I was involved with building an AR team, product feature roadmap and mobile app from the ground up. We got to produce music videos with hip-hop legends and this whole process gave me a more solid understanding of leading an interactive development team.
This brings us to present times where I recently joined Madison Square Garden Entertainment Corp. as a Lead Software Engineer in their Real-Time Software team. MSG Entertainment is building the MSG Sphere in Las Vegas – a state of the art immersive live entertainment venue set to open in the later half of next year. My daily responsibilities include coding and leading technical architecture for a Content Development Kit – so for example if a musician or artist wants to have live visuals during their performance, our team would provide the necessary tools.
Aside from my daily responsibilities, I'm still creating 3D interactive art as well as building a futuristic metaverse based on my optimistic vision and ideals of diversity, inclusion and self-expression. I am particularly interested in Augmented Reality as a medium that creates an infinite digital canvas directly on our physical world. If this sounds like something of interest to you feel free to reach out or follow my journey on my socials. My story still has many chapters to go but so far I have had the privilege of collaborating with some of the brightest and most creative minds in entertainment. I am truly grateful for both the lessons learned and memories experienced and I am eagerly looking forward to what is yet to come.
We're always looking for the lessons that can be learned in any situation, including tragic ones like the Covid-19 crisis. Are there any lessons you've learned that you can share?
Life is unpredictable – take chances on yourself if you are presented with the ability to do so. Be planned, yet stay flexible enough to move quickly when life throws curveballs at you.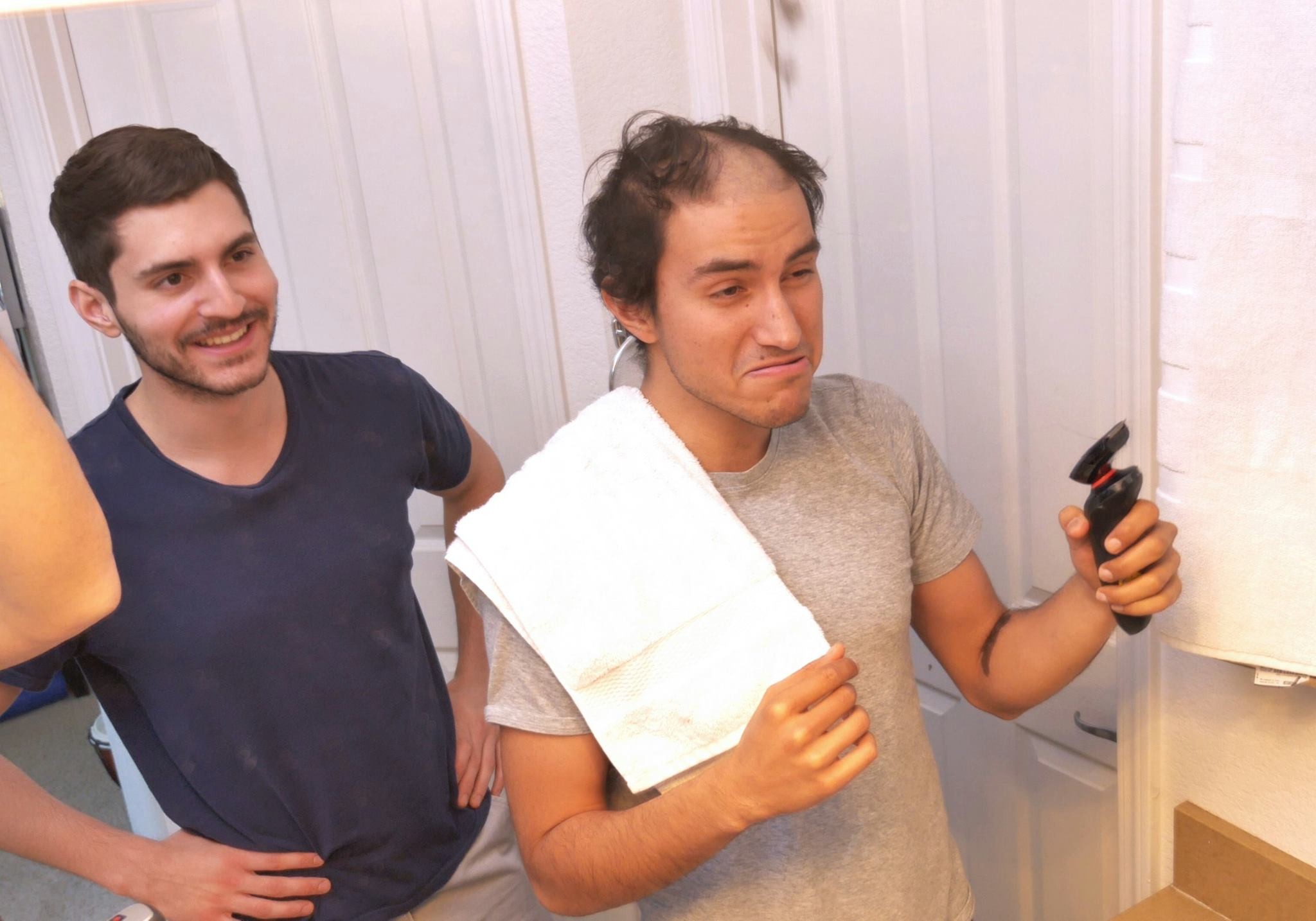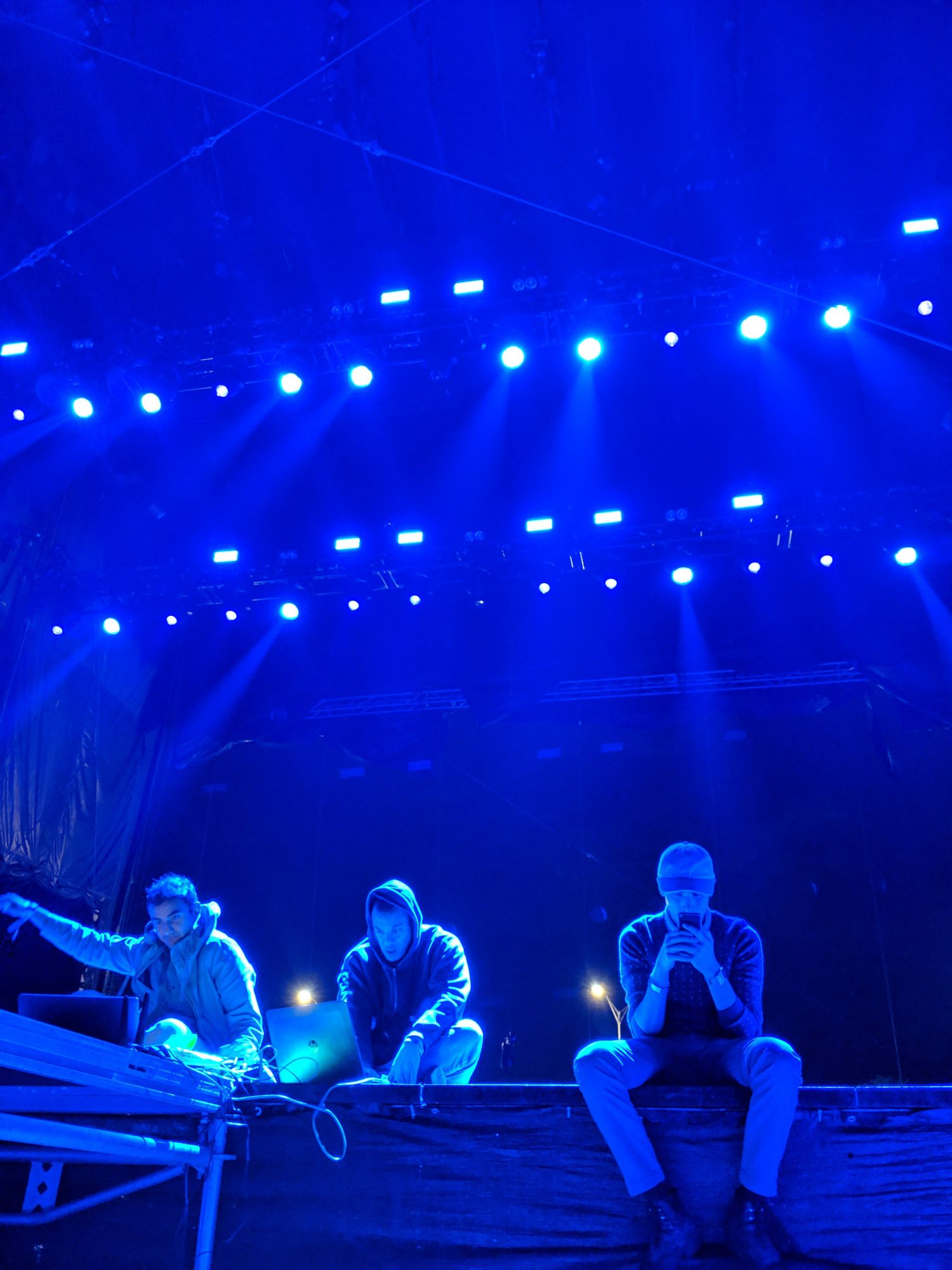 Image Credits
Paolo Fortades (Main LA sunset photo, Oculus photo, LA underpass freeway photo) Bradley Langford (Magic Leap photo, head shaving photos) Jose Astacio (Motion Capture Suit Photo) Ash Nagavelli (DreamWorks Moon photo) Burc Gundogar (Yoga photo)
Suggest a Story:
 VoyageLA is built on recommendations from the community; it's how we uncover hidden gems, so if you or someone you know deserves recognition please let us know 
here.